Best MLB Teams of 2013
Alpha101
The Top Ten
1
Tigers
Big key will be the starting rotation doing what they are capable of, and Victor Martinez hitting close to what he did in 2011, with clutch hits, over and over. Tori Hunter having a good year should seal going to the World Series. This time they will win it all.
I think they will make the playoffs but winning the World Series maybe not. Twice in the last six years they got blasted in the big game.
Last year the tigers won 2nd place in the MLB. This is my dads favorite team in the MLB I like that team to its filled with the best players ever. Good job tigers
Game over, 2013 will be a historical year for this club
V 9 Comments
2
Red Sox
It is ridiculous that the team with the most wins as of 9/25 is not currently on the list but the Yankees are!
They won the World Series and they beat the Tigers in the American League Finals in 6 games definitely and won the World Series should be number 1 - newenglander1
If you win the World Series you deserve to be #1 how the hell are the Tigers number 1 the Red Sox beat them in six games in the ALCS
Very true with the way they are playing the 2013 season!
V 13 Comments
3
Dodgers
Although people say they are spending too much, but I love the WIN now attitude... Go Dodgers!
No team can be the Dodgers right now and I mean NO TEAM.
Yeah go kemp and the dodgers
Dodgers are the bomb
V 7 Comments
4
Cardinals
This team is unstoppable so far, and they only stand to get better over time. So far, their offense hasn't kicked in yet, and they have several pitchers out with injuries, and yet they continue to win. I think they're the team to beat in 2013.
Best team by far, should be number 1. Find a way to win even when they are not 100%. Only going to get better. WS # 13 this year!
Who has the best record? Which division is the toughest? Now you have your answer.
I agree my favorite team is the cardinals they won 11 but I think they can win 13
V 11 Comments
5
Giants
The Giants are awesome! Tim Lincecum, Matt Cain it gets better and better. Buster Posey, Pablo Sandavol better jack about 78 homers this year.
6
Yankees
They are awesome and I like Derek Jeter
The Yankees are the best! A-rod is the best. Respect from Greece!
They are the best team with like 27 championships
I think they should be at the top because the Yankees had the best players a-rod, Jeter, Ruth, the hammer, and Mariano. The on team in front maybe should be the dodgers because of Jackie Robison other wise no won else.
V 4 Comments
7
Rangers
Rangers have better pitching
Gonna miss Hamilton's bat but hopefully Murphy and Moreland can pick up the slack. Angels may have the better hitters but I believe the Rangers have the pitching to combat them.
All around good team.
Should be better with the pickup of Matt garza
V 2 Comments
8
Angels
Best 3 4 5 batting order in the game of baseball. Starting rotation is also above average
Mike Trout and Pujols are legends - EpicJake
Angels r the best
9
Reds
Now that the Reds have Drew Stubbs out of the way and Shin-So-Shoo in, it will make for a spectacular year
Seriously I had to add a team that made the playoffs!
The reds are my favorite - Ajkloth
The best I ever seen
V 2 Comments
10
Braves
Best team in the game
WHAT they are #3
The Contenders
11
Blue Jays
They have the talent. Lets see what they do when it really matters.
Look at the team they put together, and they don't have the pressure of an impatient, obnoxious American fan base.
Biggest off season changes bring deep talent and excitement to this team for 2013. The hitting lineup is extraordinary and tope end. Pitching is now finally on par with the other top championship calibre contenders.
I personally think that the jays is on there way back to #one..
V 3 Comments
12
Cubs
Why would the Cubs be this high?
They suck D! Ck
13
Pirates
They're not putting up big numbers however, they're pitching has been really good, just ask the Tigers, Reds, Cards, Dodgers, and now it looks like the Angels. There bullpen is insane, Garelli has 26 saves already, (!? ), and there releavers are doing top ten business. There defense and offenses has been well above expectation, and managent seems to have these guys believing. They remind me a lot of the Angels team that won there first World Series, a bunch of no names. Good players who put there work boots on in the car and came in to do business. Let's see how they look 30 days after the All-Star game. If they're still smokin' - look out boys! We may have a Cinderella on our hands here!
Held most wins in baseball for a long time. Made it to the nlds. Put them in top 10. Clint hurdle manager of the year and cutch mvp
14
Nationals
Why 20? The nats are boss.
15
Athletics
A's have done pretty well this year... GO ATHLETICS
16 Astros
17
Mets
The mets are the best team ever with great players!
Mets should be number 6
18
Phillies
I still believe this team - miles500
Phillies are the best team ever! Plus, I'm only 9 years old
19
Diamondbacks
I meant to put this higher, but I forgot it. Pretend it's at number 12. - Alpha101
20
Rays
They are doing GREAT this year, and they have the 2nd best record in MLB.
Rays should be number 2 at least
21 White Sox
22
Indians
With our new 2 time world series winning manager, and the signing of talent like Nick Swisher an Trevor Bauer, we could finally have a winning season. GO TRIBE!
Made the playoffs after an amazing run to end the season. And Giambi's 2-out, pinch-hit, walkoff homer in the bottom of the 9th to keep the season alive? Riveting!
Michael Brantley and Corey Kluber were on fire that year!
23
Twins
Go twins! I've been to a game @ age 4 and it was so fun! I've lived in mn for most of my life so I should know what I'm talking about, anther good team is white sox, but go mn
LOL they were nasty
24
Orioles
Cris davis that's wai he made it to the home run derby in them big apple
BEST IN 2014 by far yep
25
Royals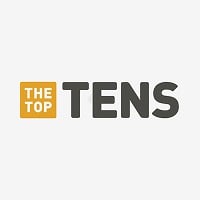 BAdd New Item
Related Lists

Top 10 MLB Teams that are Most Likely to Make the Playoffs in 2018

Most Underrated MLB Teams

Top 10 MLB Teams in 2019

Top Ten MLB Teams With the Best Fan Base
List Stats
300 votes
25 listings
6 years, 211 days old

Top Remixes (5)
1. Angels
2. Tigers
3. Giants
Parker
1. Red Sox
2. Diamondbacks
3. Nationals
benpoirier15
1. Cardinals
2. Tigers
3. Braves
Jwmlb706
View All 5
Error Reporting
See a factual error in these listings? Report it
here
.