Best Mobile Games
decorulez97
The Top Ten
1
Clash of Clans
So good I just started 3 days ago and I love it
My favorite game,l love clash of clan
I personally love it! It's such a good game with tons of small mechanics that really make up the game!
This #2 I the top ten worst mobile games and #1 in best mobile games? Costs too much for upgrades. Takes too long to upgrade. Horrible chat. Supercell nerfed everything. Forces you to spend real money just to get good at it. The worst mobile game I've ever played.
V 101 Comments
2
Robbery Bob
Dumb game boo...
Its not dumb it's fun
It is epic
3
Kingdom Rush: Frontiers
Best Tower defense Ever!
4
Jetpack Joyride
The best but not that good - kingdab1
Love the game. No problems here! - Goshawk
5
Flappy Bird
This game sucks. It's cheaply made and a waste of time. - Mcgillacuddy
People rage so much and its funny. But over-all it's a very well designed game.
This game is sooo badd, the pipes is ripoff from Mario series
Number5? HOW?
6
Extreme Road Trip 2
It's a game so its good. ( I don't even know)
7
Clash Royale
Very good
Overrated as frick - wren6
There are so many different deck possibilities and all the cards are always balanced out so that they are never too good or bad...well...except sometimes *cough elite barbarians *cough. It was a very well persecuted game idea.
It is the best mobile game ever
V 24 Comments
8
Minecraft - Pocket Edition

I am so mad right now. I searched through this list, and Sonic Dash is not even in the top 100. Look up on Wikipedia the most played mobile games of all time, SonicDash is 14th on the list with 200+ million downloads! How can you put Despicable Me: Minion Rush (which is a similar game) above Sonic? Not to mention all of these
1. Candy Crush: This game SUCKS
2. Hill Climb: Are we serious right now?
3. Dumb Ways to Die: The word "dumb" is in the name for a reason
4. Subway Surfers: Classic game, but Sonic is just a better version of it!
5. Pokemon Go: People died playing this game. come on
This list is screwed up and needs Sonic on this list. I am F'd up right now.
Minecraft should be number one >:(
This game is... Just amazing! This app has made over 15MILLION sales! You have your own world in which you must survive, by farming, building, fighting and mining. Hostile monsters will come and attack you at night if you haven't made a shelter, but if you don't like fighting you can just go into creative mode and build build build!
Worst edition of Minecraft. Minecraft sucks ever since Micro$oft bought it. The updates are terrible. It's always 1 on top charts. A minecraft fanboy put this on here.
V 11 Comments
9
Doodle Jump
Sorta fun. - Goshawk
Fun buh makes u mad - kingdab1
10
Plants vs Zombies
You wont know despair until you try your best on a level then see the zombies ate your brains because of that one last gargantuan. - wren6
Good game for zombies and plants
Great game, should be in the top 10
It's a better game for all
V 1 Comment
The Newcomers
? Maplestory M
?
Human: Fall Flat

The Contenders
11 Cut the Rope
12
Respawnables
Best game
13
Geometry Dash
This game is great - ElSherlock
This has to be higher.
This should've been added a long time ago
Really good, you can build amazing levels and share them
V 8 Comments
14
Angry Birds
Best mobile game ever #Top 5 #Angry birds for life
Must be on the 1st place!
Don't get me wrong, I do enjoy playing this sometimes, but it's a ripoff of Crush the Castle which only became popular because it's on mobile and it was made for kids. - Mcgillacuddy
It is superior
V 3 Comments
15
Candy Crush Saga
I never knew that people hated this game. I honestly like it. - DrayTopTens
Worst
Worst game I have EVER played
Game sucks a lot, but Pokemon Go is way worse.
V 2 Comments
16
Army of Darkness
I like to play
Best ever
17
Dumb Ways to Die
Overrated. It sucks. Scum.
Such a fun and funny game with a cool song - Spongehouse
I just love it
1: It is really funny!
2: It has a video that doesn't need internet.
and 3: Another reason I cannot think of!
18
Block City Wars
Fun
Nice game
19
Temple Run
So FUN! I honestly prefer the 2nd one. - Goshawk
I love this game
Fun to play buh gets boring quick - kingdab1
20 Crossy Road
21
Disney Infinity 3.0
Love it! It' really fun! - Goshawk
Takes way too much space.I ain't gonna spend 4GBs to one game - Triceratops
22 Smurf Lite
23 Piano Tiles 2
24
Plague Inc.
Love this game - MelonMan
OH MY YES I LOVED THIS GAME




i played it on pc but its not my personal favorite game because of a saving error during the scenario editing
25
Fruit Ninja
How is this not in the top ten? I LOVE THIS GAME! - TheMinecraftGamer
26 Angry Birds Rio
27
Subway Surfers
This is really fun in my opinion! I never get bored with it! - MrQuirky2019
28
Blitz Brigade
I play it
29 SongPop 2
30 Temple Run 2
31
Infinity Blade III
Such a good game! Love it! - KILTAH
The whole IB series pushed the iPhone.
32
School of Chaos
Harass game
33 Tetris
34 Bejeweled
35
Angry Birds Star Wars 2

36 Block Gun 3D Haunted Hollow
37 Kingdom Rush: Origins
38 Diamond Blast
39
Five Nights at Freddy's

So bad, just awful!
Still trying to convince my mom to let me play it!
Five nights at freddys
40
Pokemon Go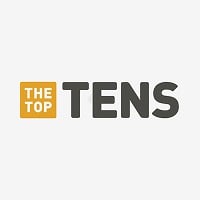 Best game for fitness
It was fun up until the end of 2016 - jameshoward
This is good like clash of clans - TENTACRUEL
No, this game caused a lot of crime. It does not have any creativity,
V 5 Comments
41 Atomic Bomber
42
WWE Immortals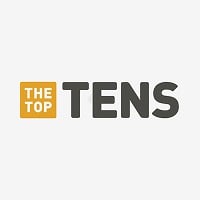 43 Kingdom Rush
44 Slenderman
45 True or False: Quiz Battle
46 Playman Summer Games 2
47
Pixel Gun 3D
This should be number one. I don't know how it is below cooing fever. - KILTAH
What this game at 45? Pixel gun is not the best game(since pay to win)but it should be at least top 20
Better than Minecraft PE Has better graphics, controls and the multiplayer is amazing this should be number 1
It is a great game and one of the few good mobile games out there. - USGC
V 5 Comments
48 The Sims FreePlay
49
Bloons Tower Defense 5
A classic - Atham
good
50
Cooking Fever

I love this game.
PSearch List
Related Lists

Best Anime Mobile Games

Top Ten Least Innovative Mobile Games

Most Annoying Mobile Games

Most Bizarre Mobile Games
List Stats
1,000 votes
232 listings
8 years, 149 days old

Top Remixes (12)

1. Minecraft - Pocket Edition
2. Temple Run
3. Flappy Bird
Wolfking
1. Temple Run
2. Angry Birds
3. Candy Crush Saga
micoytancinco12
1. Robbery Bob
2. Jetpack Joyride
3. Extreme Road Trip 2
Cheese567
View All 12
Posts
8 of the Best Mobile Games I've Played So Far
Mcgillacuddy
Error Reporting
See a factual error in these listings? Report it
here
.