Best Modern Drummers
The best modern drummers with double bassing, and overall speed, and difficulty.

1 Jimmy Sullivan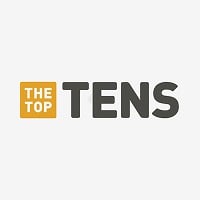 James Owen Sullivan (February 9th, 1981 - December 28th 2009), better known by his stage name "The Rev" (Short for "The Reverend Tholomew Plague") was an American musician, singer and songwriter, best known as the former drummer, backing vocalist and co-founder of the American alternative metal/ metalcore ...read more.
Jimmy had more talent on drums than anyone, and he was only 28. Imagine if he had never passed away.. Jimmy defined Musical Genius. RIP REV
Probably the best metal drummer ever. He could do it all. He was a master at almost all aspects of drumming. He was also a musical genius. He wrote most of Avenged Sevenfold's greatest hits. Jimmy could also laid down some of the fastest beats. Just listen to songs like Unholy Confessions, Chapter Four, Beast and the Harlot, Burn it Down, Almost Easy, A Little Piece of Heaven, and although he didn't actually record Nightmare and Welcome to Family, he wrote those ones.

R.I.P. Jimmy "The Rev" Sullivan
A7X foREVer!
James Owen Sullivan was a legend. I don't think there will ever be another that could ever match his talent and overall speed and accuracy. It's so disappointing that the good have to die so young. He has been my recent inspiration to get behind the kit again. May he always be remembered in the drummer's circle.
Honestly he's a real inspiration to all young drummers. imagine if Jimmy is still alive... RIP The Rev you're the best without doubt!
2
Travis Barker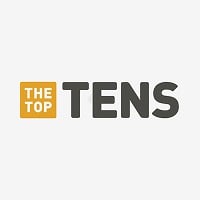 Travis Landon Barker is an American musician and producer, and the drummer for the American rock band Blink-182. Barker has also performed as a frequent collaborator with hip-hop artists, and with the alternative rock band +44, the rap rock group the Transplants, and the alternative rock band Box Car ...read more.
Travis is way better than Greiner. Travis has way more passion in what he does. Not only was he in plus 44 and now back in blink 182. But he has done covers and played for other bands when they wanted a sick drummer to play in their song. Rappers, punk bands, metal bands and a bunch more of genres have used travis barker before. I'd say that's a pretty good drummer
This guy should be #1... The speed and timing of the drums to the music is superb. Travis Barker really puts some extra topping to the blink 182 songs. He is not only a good replacement for scott raynor but he surpasses scott's talent and took blink to a totally new level!
Travis plays some great beats! Unlike a lot of drummers his beats are very unpredictable! His influence makes the songs fresh and fun to listen to! One of the best drummers around!
Adam's Song is completely sick, I miss you is unique and whats my age again is without a doubt brings character to the song. ULTIMATE
3
Josh Dun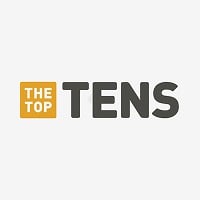 Joshua William "Josh" Dun is an American musician. He is currently the drummer for the band Twenty One Pilots.
He is an angel at drumming. He is a nice and funny guy and that is what I love about him.
His style as well as his speed and energy makes him just as important to the band as Tyler Joseph
I've always thought he has a really personal drumming style, which I find super cool. His drums standout as equal as vocals and lyrics, being as important as a part of their songs as the rest of their components, except for being just the base of it. I think he's pretty skilled and keeps getting better with every new song. Promising talent in my opinion!
He is by far the best drummer I have seen! So interacting with the crowd and his energy and skills are just simply amazing!
4
Chad Smith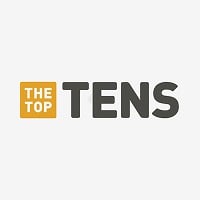 Chadwick "Chad" Smith is an American musician and current drummer of the Red Hot Chili Peppers, which he joined in 1988 and is a member of the Rock and Roll Hall of Fame.
One of the most versatile drummers ever to have walked the earth. He's usually involved in a lot of side projects like the rock supergroup 'Chickenfoot'. Definitely deserves to be on the list
Chad has appeared on 52 albums to date need I say more?
One of the best of this generation alongside Dave Grohl, Taylor Hawkins and Phil Selway. Just listen to his skills on Purple Stain (amazing outro), By The Way, Brendan's Death song and pretty much all of Stadium Arcadium album. Absolute beast.
Chad's Drumming brings the RHCP's together. He is surely one of the best ever. Of course this is a subjective matter, but Chad has my vote with no reservations.
5
Joey Jordison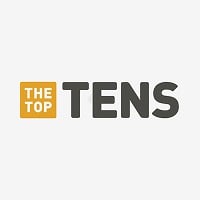 Joey Jordison, is an American musician, songwriter, and record producer, best known for his work as the former drummer and co-songwriter for the heavy metal band Slipknot as well as guitarist in the Horror-punk band Murderdolls. He is the co-founder and drummer for the Blackened Death Metal band Sinsaenum ...read more.
The fact that he isn't in the top three and has mediocre drummers in front of him sickens me.
I suppose the Rev is a decent #1, don't get me wrong he is in my top three for modern drummers, which half of this list certainly is not. But Travis Barker 1% behind him for number two? In this information age we have access to any music at any time. Please, somebody justify Travis Barker's place on this list, let alone his #2 spot. No, I'm not inferring he's unqualified for the modern portion like the great Chad Smith (RHCP was 80's), but that he is unqualified for the great portion, and hardly qualified for the drummer portion. It pains me to see a talented and musical drummer like Jordison so far behind this generation's closest thing to Lars Ulrich. Okay, he's not that bad, but he certainly makes more of a diva of himself.
when it comes to drumming, his name always strike 1st... joey rules! jimmy's good too
This guy can go amazingly fast on the double bass and the toms... What more can you ask for?
6
Matt Greiner
His cymbal set up is sick man, he is a very talented dude who has extremely talented creativity in his beats, fill ins, and everything. Why don't you guys listen to august burns red songs before you vote? I recommend you guys not to listen to august burns red songs because you all will piss on your pants due to their awesomeness.

ROFL lars ulrich is surely a modern drummer laugh out loud.
Why the heck is jordan mancino higher? He deserves to stay with matt greiner due to his skills too.
Srsly, I tell you matt greiner is another awesome drummer that has appeared to this world.

Very creative, versatile, technically proficient, and a genuine person
There are many great drummers in the world and Matt Greiner is one of them. Everything about his drumming style is awesome. He is most creative drummer I know. When I listen to his beats in his songs, I'm speechless. He goes hard in the paint.
He is definitely one of the best today. If you don't like Hardcore or Metalcore than just ignore the music, and just listen to the talent this guy has. Is hands thing as fast as his brain. Why isn't Luke Holland on here?
7
Mike Portnoy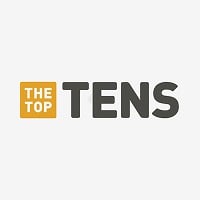 Michael Portnoy is an American drummer primarily known as the former drummer, backing vocalist, and a co-founder of the progressive metal/rock band Dream Theater. Known for his technical skill as a drummer, Portnoy has won 30 awards from the Modern Drummer magazine.
We'll Mike is officially the best drummer in the world... So...
Mike is the best drummer I ever know
Seeing Josh Dun above the greates metal drummer ever is ridiculous.
Very clean sound, perfect rithm and genial patterns and fills. The best ever.
8
Neil Peart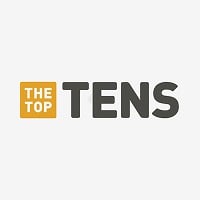 Neil Ellwood Peart, (September 12, 1952 - January 7, 2020) was a Canadian musician and writer best known as the drummer and primary lyricist of the rock band Rush. Peart received numerous awards for his musical performances, including an induction into the Modern Drummer Hall of Fame in 1983, making ...read more.
If you don't know this drummer you need to educate your self. You Tube, Rush.
Saw in Atlanta sick nasty and legendary
I concur.. Buddy Rich.. Peart a close second.
Without a doubt, Should be number 1
9
Mike Mangini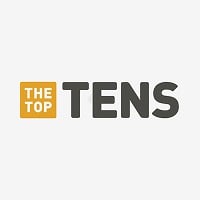 Mike Mangini is an American drummer. Since 2010, he has been a member of progressive metal band Dream Theater, following the departure of founding drummer Mike Portnoy.
Between 2002 and 2005, he set 5 World's Fastest Drummer records. And speed isn't the only quality of his drumming - he plays some of the most complex material. So sad he's lower than some jokes. - Metal_Treasure
World's fastest drummer, world record holder. Not the best but just as good as everyone else on the list
One of the best can't wait to see him join the stage with mike portnoy
10
Shannon Leto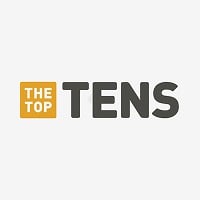 Shannon Leto is an American musician and songwriter best known as the drummer of rock band Thirty Seconds to Mars.
Shannon Leto leaves no one indifferent and calm.
Concerts "30 seconds to Mars" largely depends on the excellent rhythm section! Shannon works flawlessly. He watches Jared carefully, understanding his every move!
Jared quietly talks to the crowd, warming up and motivating, and Shannon is a clockwork! This causes true admiration, indicates a high level of professionalism. The show of these guys is always different and does not look like each other.
This man is my favorite drummer. He is so incredible and it is so emotional. He has boundless energy and he is a beast!
LISTEN TO 'DO OR DIE' YOU'LL COME TO KNOW YOURSELF
Because he's AMAZING! *_* GOD OF DRUMS!
The Contenders
11
Danny Carey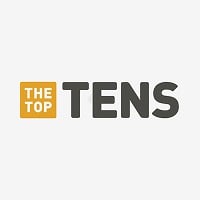 Daniel Edwin "Danny" Carey, born May 10, 1961 in Lawrence, Kansas, is an American drummer and instrumentalist best known for his work in American Grammy Award-winning progressive rock band Tool. He has also contributed to albums by and played with such artists as Zaum, Green Jellÿ, Pigface, Skinny ...read more.
Danny is the best. Period. But really, how come Mike Portnoy isn't higher on the list?
How come Carey isn't #1? Especially for his unrivaled composure. His use of polyrhythms and tabla incorporation within Tool definitely make him deserving of the number one spot for modern drummer (if not best of all time) for rock music. His precision is unmatched. HE IS THE GOD OF PERCUSSION! YOU PEOPLE DON'T KNOW TALENT!
Danny should be #1, his time signatures are unconventional
No question, he is the absolute genius modern drummer!
12
Blake Richardson
If you listen to Blake Richardson's music, you will realize that he far surpasses the limited bounds of the many artists that are listed before him.
This man is only getting better. his work with Between The Buried And Me is unbelievable. - Prelude
My teeth grin oddly today, they seem to gleam more than normal. Maybe it will be noticed.
Should be number one on this list. Go listen to the great misdirect.
13
Jason Costa
He makes the most out a very simple and affordable drum set-up and gives players like us in the real world a chance to know that you don't have to have a thirty-thousand dollar set up to sound incredible and also that your kick doesn't need to be huge to get a powerful sound. His timing signatures are sick and he stays locked in way better than a lot of metal drummers out there. anyone with a brain cell can do blasts, gravity blasts and heel to toe. However, using them in a musical setting rather than to just play fast takes talent. welcome to the world of drumming noobs.

14
Dave Lombardo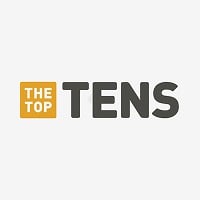 David "Dave" Lombardo is a Cuban American drummer, best known as a co-founding member of the American thrash metal band Slayer.
15
George Kollias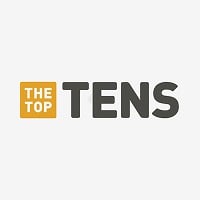 Georgios "George" Kollias is a Greek heavy metal drummer and music teacher best known for his work with American technical death metal band Nile.
16
Dominic Howard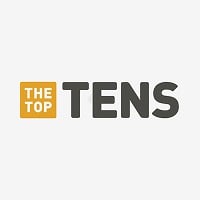 Dominic James Howard is an English musician, best known as the drummer, percussionist and co-producer for the alternative rock band Muse. He also contributes to the synthesized and electronic-based elements found in their music.
I 100% agree, Travis? Dom should be in first ever heard survival? Hysteria? ASSASSIN!
Drummer for Muse, and brings the power to muse! Bringing, drum beats that go incredibly well with what the band is looking for; it makes up a good portion of the band. If you are doubting me, then take a listen to songs such as "Resistance", "Assassin", "Exo-Politics", "Apocalypse Please", and "Stockholm Syndrome", and that's just the start! It's pretty awesome how they incorporate such a strong beat in their music.
Even if you're not a huge Muse fan, do yourself a favour and pick up a copy of their dvd, live from Wemberley Stadium. If you can even copy that, (let alone dream it up in the first place), you are doing extremely well! Easily #1 modern era drummer in my book!
Laugh out loud Travis barker 'better' than Dominic? More popular maybe, but any true music lover would see dom is head over heels better than barker, the only one I would consider in his league is the rev himself.
17
Trè Cool
I've been lucky enough to go to a Green Day concert and honestly, he's just amazing. His energy, funny faces and insane drumming skills made the concert so much greater than what it was already.
Tre Cool below Josh Dun, Travis Barker, and Shannon Leto aka the three most overrated drummers ever? No!
How is he not in the top 3 man? Travis Barker? Haha you've gotta be kidding. Tre runs rings around blink 182
Best drummer in the present world.
18
Dave Grohl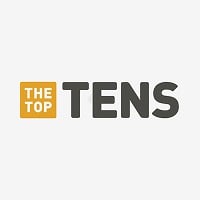 David Eric "Dave" Grohl is an American rock musician, multi-instrumentalist, singer, songwriter, producer and film director. He is best known as the former drummer of the hugely popular 90s grunge band Nirvana and the vocalist/guitarist for the alternative rock band Foo Fighters. He has sat behind the ...read more.
Great as an singer guitarist and drummer! Complete musician!
Should be number one no doubt, if you want proof just listen to I'll stick around
19
Matt Helders
Just listen to his drumming.
Absolutely exceptional live drummer
Mental beats
Joke Jeldeea isn't even in the top 5
20
Rob Bourdon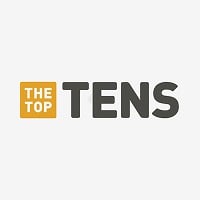 Robert Gregory Bourdon is an American musician, best known as the drummer and one of the founding members of the American rock band Linkin Park.
Wait, seriously? This guy is the heart beat of Linkin Park. Rob provides Linkin Park with great drum beats and has really worked hard, becoming a successful drummer. He should be higher on the list.
Awesome drummer, he deserves to be higher on the list. With great hard work, he is one of the most successful drummers now..
He is the hero of the album "The Hunting Party"!
He should be at least in the top 20s! He is a great drummer..
21
Taylor Hawkins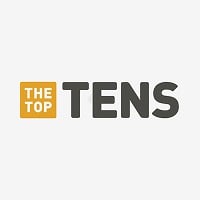 Oliver Taylor Hawkins is an American musician, best known as the drummer of the rock band Foo Fighters.
Best drummer of all time in my opinion with Dave Grohl at his side nothing can stop him. Just love the Foo Fighters. Can't forget that Hawkins also has a killer rock voice.
The best modern drummer...with Grohl, is the heart of Foo Fighters
Best of the best of the modern drummers... also his singing while playing is flawless
This dudes a freak. Easily top 5
22
Carter Beauford
Nearly flawless in execution. One the best technically adept drummers anywhere.
He is in a class by himself!
Underrated, does not get enough credit
Simply fantastic, a really "Two Hands" drummer, vigorous as well as tender and with a wonderful voice…what else!
Live shows are for life and he's full of fans because he's the Dave's hero…and he's an Hero for all of us. Carter Forever, a myth!
23
Tony Royster, Jr.
I feel like this list is just a popularity contest. If you just look at the amounts of comments here just for tony you can see that he should be in first. for those of you who don't think so and don't know him please look him up before you vote and I'm sure you will change your mind. Personally I think if you don't see he's the best then you just don't understand drumming.
Clearly the best maybe not as popular, but he can play all style's, and all the list no Dennis chambers really. Today's gospel drummers are killing this list when played correctly add arron spears also!
The fact of the matter is Tony could have made top 5 at the age of 11.. for him to be 21st on the list is just silly..
Royster is just the best for this Generation of drummers
24
Zach Hill
One of the most talented individuals to every play the drums.
The fact he isn't higher is shocking, the mans sheer speed and precision is unmatched!
A truly overlooked drummer
DEATH GRIPS!
25
Julius "Jukka" Nevalainen
He IS the BEST drummer ever! Just watch his stage performances!
Just watch him play and you will see why he is so underrated.
The best
26
Shannon Larkin
Amazing artist
27
John Dolmayan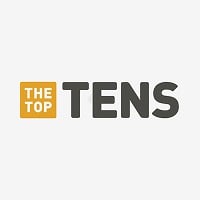 John Dolmayan is a Lebanese-born Armenian-American songwriter and drummer. He is best known as the drummer of System of a Down.
The drummer from System Of A Down who won DRUM! Magazine's 2006 Drummer of the year. - Prelude
28
Jojo Mayer
I listen to metal too, but you guy are homogenized and delusional because it. This guy can play double bass with one foot.
Amazing drummer! Great combination of jazz and electronic genres
Just look him up. He is guaranteed to blow your mind away.
29 Brooks Wackerman
30 Dave Makintosh
31
Lars Ulrich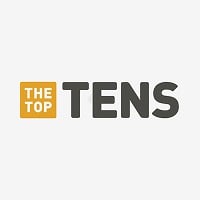 Lars Ulrich is a Danish drummer and one of the founding members of the American thrash metal band Metallica.
What Lars disgraceful not even should be mentioned. Great band. Best modern drummers LOL
32
Aaron Gillespie
He's an absolute beast. Nicest guy you'll ever meet. If you don't know of him, check him out. You will not be disappointed.
Awesome drmer and singer
33
Josh Freese
Due to Devo's electronic sound, Josh drums stand out. Little flair but strong consistent drumming. Sexy as well.
Absolute stud that can play any genre.
34
Luke Holland
He is only 21 and is traveling the world doing what he loves with the band The Word Alive. Plus he is so smart, he can be a drum teacher.
I know he isn't exactly a legend but he has a badass set of skills yo
35
José Pasillas
He's just incredible. He mixes many genres into one to form a style like no other.
36
Jordan Mancino
The relentless drummer from the Metalcore band As I Lay Dying known for his speed and very accurate double bass drumming. - Prelude
37
Matt Halpern
The man is beyond awesomeness, periphery are unbelievably underrated. They are a dream lineup and matt is definitely the best at this moment. As a drummer I would also add he is the toughest to cover, that's because of his sick off tempo wizardry
38
Daniel Adair
He is a very talented drummer especially for the modern rock industry.
39
Travis Smith
The former drummer for Trivium, he is best known for his very fast footwork, a skill that has been noted several times by music magazines such as Revolver and Modern Drummer as well as by other media. - Prelude
No matter if it's an intense breakdown or speedy thrash verse. He is always great! And his intros like these in "Pull Harder On The Strings Of Your Martyr" or "Kirisute Gomen".
40
Mark Guiliana
Seriously, this dude is incredible! Check out Beat Music, you won't regret it.
41
Jaska Raatikainen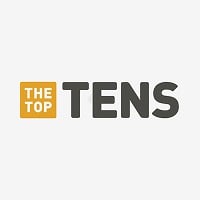 The drummer and one of the founding members of Children Of Bodom. Listen to Silent Night Bodom Night, Are You Dead Yet and Trashed, Lost And Strungout to find out more. - Prelude
42 Byron McMackin
43 Steve Jocz
44
Martin Lopez
Like the band Opeth, he has progressed immensely - in Damnation, Deliverance and Ghost Reveries he is incredible! - Prelude
45
Alex Rodriguez
He's phenomenal! Without him there would be no Saosin.
46
Steve Jordan
He has the most awesome jazzy groove...
47
Phil Johnson
He is known for having this natural 'feel' of whatever music he is playing. Multi genre, Skilfull with speed, can keep up with the chops, but also very tasteful! #Solid
48
Gene Hoglan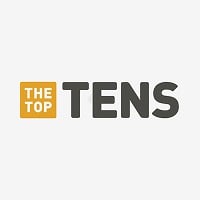 Eugene "Gene" Victor Hoglan II is an American drummer. He is acclaimed for his creativity in drum arrangements, including use of odd devices for percussion effects and his trademark lengthy double-kick drum rhythms.
He is acclaimed for his creativity in drum arrangements, including usage of odd devices for percussion effects and his trademark lengthy double-kick drum rhythms. He is best known for his works with the bands Dethklok, Testament and most recently Fear Factory. - Prelude
49
Matthew McDonough
The drummer from Mudvayne who holds a respected place in the world of drumming for his signature drumming style. - Prelude
50 Daniel Williams
PSearch List