Best Modern Heavy Metal / Metalcore Bands
MILEYPETER
The Top Ten
1
Avenged Sevenfold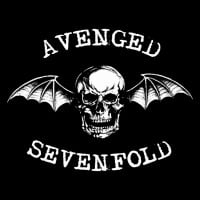 Avenged Sevenfold is an American heavy metal band, that was formed 1999 in California. Their longest lineup of members was M. Shadows (Vocals), Synyster Gates (Lead Guitar), Zacky Vengeance (Rhythm Guitar), Johnny Christ (Bass Guitar), and The Rev (Drums). ...read more.
The best metal band ever!..
Shadows's vocals, Syn's lead guitar, Zacky's rhythm guitar, Johnny's Bass, Rev's (or Arin's) drumming!..
They're SUPER-AWESOME!..
They are the new wave of heavy metal. Have you guys heard any of their Albums. Waking the Fallen was probably the best metalcore album back then. They are most definitely above a NU-METAL band like slipknot. Probably one of the best guitarist, lead singer, and had the best drummer before he died (R.I.P the rev)
The best ever
Avenged Sevenfold is everything. Matt's amazing voice, Syn & Zacky's guitar skills, Johnny's bass lines and Jimmy's drumming made them the band they are today. Thankfully, Arin is here to continue where Jimmy left off. Avenged is the best band ever! R.I. P Jimmy The Rev Sullivan.
51 Comments
2
Slipknot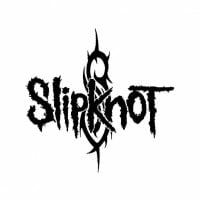 Slipknot is an American Heavy Metal band formed in 1995 from Iowa. The band is best known as one of the pioneers of the New Wave of American Heavy Metal during the late 1990s - 2000s and are distinguishable by the band's clothing choices, consisting of black/red jumpsuits and horror inspired masks. ...read more.
There is simply no other metal band that compares to slipknot, of the 1000's that exist and I've heard from whatever genre, slipknot is instantly recognisable and original, tribal drumming, the vocal selection from coreys powerhouse screaming and singing with deep moving voice, guitars that sound good enough to kill someone, the anger level is lethal and cannot be replicated authentically, metal would not be the same without them, slipknot have changed my life and continue to inspire for as long as there is electricity to listen
Slipknot is imply the best band, sadly they have never came to South Africa. Joey is the most amazing drummer and I think slipknot is the second best band in the world due to their brilliant song "snuff". I'm sorry but I would place Bullet For My Valentine as number 1 on thi list
No hate on a7x great band but they shouldn't be number one slipknot revolutionized metal combining rap and screaming and the contrast between the soft spots and heavy patches in the song make them that much more brilliant amazing band corey taylor is a genius enough said
No way ever is Avenged Sevenfold even CLOSE to as heavy as Slipknot. Don't get me wrong, they are a good band, but they have nothing on this amazing band called Slipknot.
31 Comments
3
Lamb of God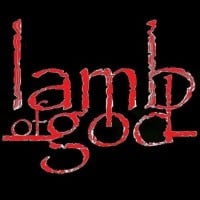 Lamb of God is an American heavy metal band from Richmond, Virginia. Formed in 1994, the group consists of vocalist Randy Blythe, guitarists Mark Morton and Willie Adler, bassist John Campbell, and drummer Chris Adler.
Probably one of the most talented metal bands out there right now, some truly astonishing musicianship and talent behind their works, and as alluded to by other fans, there is a heavy Pantera influence, and these guys are their well-deserving successor. As The Palaces Burn, Sacrament and Resolution are probably their best works, raw and uncompromising, powerful and thought provoking, spine-crushingly heavy and epic. Even if they're not to your taste, you'd do yourself a disservice by not giving them a try.
Awesome band, can't compare to any other. Amazing drummer and vocalist! Randy Blythe never fails to impress!
Epic band! Pantera influences and Slayer influences are obvious, but they have a very unique style that makes them much more than the knock-offs some will say they are!
Yes yes yes this is something good seen in one of the ratings of TheTopTens.com lest I would have been kept waiting to see my best band among the top bands in many lists but in rare categories now I see some real deal
Talking about some songs can't actually mention many because almost all of them are the best but some good or rather why not to say the best ones are
"Laid to rest" "walk with me in hell" "now you've got something to die for" "redneck" "blacken the cursed sun" "fake massiah" "HOURGLASS" "descending" "11TH HOUR" "ashes of the wake" "again we rise" "as the palaces burn"... Blah blah blah! Can't stop mentioning them all because they are all of them best listening to them makes me feel that I am exactly at the middle of heaven and hell!
9 Comments
4
System of a Down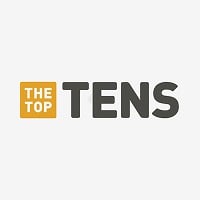 System of a Down formed in 1994 as an Armenian-American Alternative Metal group from Glendale, California. The band name is sometimes shortened to System or SOAD. ...read more.
Every jam is different, you could also understand every word.. They're heavy yet soft, they are intricate with their music, great drums and voice...
Oh hell yes! System are my life, their songs are so... Weird it's awesome, been listening to them since I was a kid because my parents would always play them, even though I'm more into metalcore, System of a Down are always great to listen to
System of a Down rocks! Uh, no pun intended. Their songs never get old to me.
I have mezmerize at the moment I don't like it I prefer music as meshuggah
4 Comments
5
Disturbed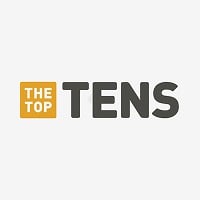 Disturbed is an American nu metal/ alternative rock/ alternative metal band from Chicago, Illinois. The band comprises vocalist David Draiman, bassist John Moyer, guitarist Dan Donegan, and drummer Mike Wengren. They are known for songs like "Down With the Sickness" and "Stricken" .
I love disturbed I grew up with them and got into them with their first album. down with the sickness. ever since then I always loved them more than anything. they were the best band ever to me. to be honest if it wasn't for disturbed. I wouldn't know most of the music I know today. they were the gate open to metal music to me.
In terms of originality and the sheer power of their music, no one can touch Disturbed. Not Avenged Sevenfold and Synyster Gates with his super-high output pickups, not Volbeat, who is closer to hard rock than metal, NO ONE!
They Should Be the 1st Just Listen To their 2008 album (indestructible)
You will like them in my opinion it is the best 2008 album :)
And Slipknot should be the 2nd place listen to all hope is gone - nooreldeen
Disturbed is a great heavy metal band, and their 2008 Album Indestructible is an amazing group of songs filled with magnificent music and great lyrics.
22 Comments
6
Five Finger Death Punch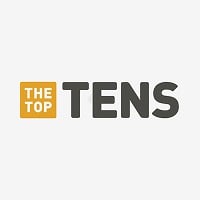 Five Finger Death Punch, often shortened to Five Finger or Death Punch, also abbreviated as 5FDP or FFDP, is an American Alternative Metal/Alternative Rock band from Las Vegas, Nevada. Formed in 2005, the band's name comes from the kung fu movie The Five Fingers of Death.
LOVE five finger death punch. By far, one of the best metal bands I've ever heard.
Come on now this should be number one
Bullet for my valentine is such a awesome band.. What IT IS DOING BELOW.. And came the second 5FDP.. They are the modern heavy metal.. Rest I like are present in this list of top ten...
Their first cd is a masterpiece... I think they should be at least 1st or 2nd
15 Comments
7
Children of Bodom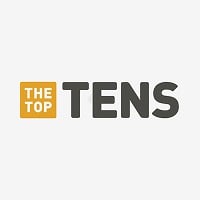 Children Of Bodom is a melodic death metal band from Espoo, Finland. Formed in 1993, the group currently consists of Alexi Laiho, Janne Wirman, Henkka Seppälä, Jaska Raatikainen and Daniel Freyberg.
Children Of Bodom need to be more listened in the world, even in North Korea, Afghanistan etc. Because that band is not terrible and have a lot of awesome songs
Chilren of Bodom is simply the best band I have ever listened, specially their song "Every time I die" is a masterpiece.
Cob is one of the best European metal bands ever.
A very underrated Finnish band together with nightwish
1 Comment
8
Bullet for My Valentine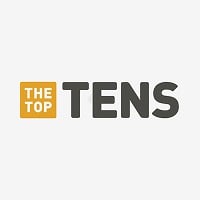 Bullet for My Valentine are a Welsh metalcore/emo band from Bridgend, formed in 1998. The band is composed of Matthew Tuck (lead vocals, rhythm guitar), Michael Paget (lead guitar, backing vocals), Michael Thomas (drums) and Jamie Mathias (bass guitar). Former members include Nick Crandle and Jason ...read more.
Totally wrong list! Bullet For My Valentine should be at least at top 3! It is not like other bands who just scream without any talent! - rohitsingh
What? Seriously?
Slipkont, five finger death punch & killswitch engage are rated higher than Bullet For My Valentine hell no this is so not happening
Yep totally agree, Bullet For My Valentine should be in top 2 :D
The top ten bands are great! Bullet For My Valentine, Disturbed, or Volbeat should be number 1. I guess Avenged Sevenfold works for for me too though. They are pretty great!
25 Comments
9
Killswitch Engage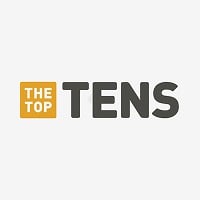 Killswitch Engage is an American metalcore band from Westfield, Massachusetts, formed in 1999 after the disbanding of Overcast and Aftershock.
I am so grateful that I have never been reduced to just one style of music or let I style define me.L am a 57 yr old man that probably understands in ways that when through situations we will never know something very powerful is produced it was given to us in Killswitch.
Killswitch Engage is positive, fast, and heavy. What more could you ask for?
The band is so underrated it's not even funny. I think they deserve at least top 5.
Should be in the top 5
Super band, I love the new holy diver!
10
Volbeat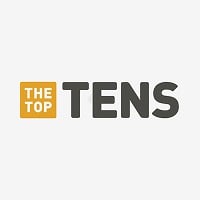 Volbeat are a Danish heavy metal band formed in Copenhagen in 2001. They play a fusion of rock and roll, heavy metal and rockabilly.
Truthfully I just discovered this band a few months ago... But they are awesome and I've since bought all 5 of their albums. I want America to know what Denmark already knows... Volbeat is here!
I discovered Volbeat about a year ago and I had never heard anything like it. It was so unique and quite different, but I instantly fell in love!
This is great band it should be in the top 10 list - Schulm3
Volbeat are fantastic. Original yet so classic - sextysex
4 Comments
The Contenders
11
Pantera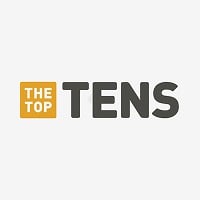 Pantera was an American Heavy Metal band formed in 1981 by guitarist Dimebag Darrell and drummer Vinnie Paul. The band started out as a Glam Metal act in the 1980s with little success. After discarding their original lead vocalist and enlisting Phil Anselmo, the band signed a major record deal with ...read more.
Pantera are old school metal not modern metal. There first album came out in the early 80's.Pantera are better then every band on this list but there old school.
Pantera got good riffs and great music like walk, cowboys from hell, I'm broken.
Pantera is the best heavy metal band ever
This is what it is about.
2 Comments
12
Byzantine
The best metal in years. Heavily underrated. A mix of Pantera, Testament, Lamb of God with a touch of maybe Rush. The ingredients seem self destructive but work very well in this band. Vocal is great, rhythm section is very potent. Guitars do what they need to do. All in all it's a travesty the band does not have more support throughout the world probably because its not promoted well enough.
13
Trivium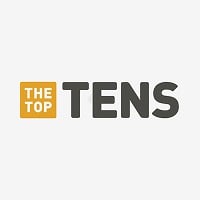 Trivium is an American Heavy Metal band from Orlando, Florida, formed in 1999. Their frontman, Matt Heafy, lead guitarist Corey Beaulieu and Bassist Paulo Gregoletto are the band's most consistent members and have appeared in every album since. ...read more.
They have changed avery album all in different directions. They have created amazing masterpieces like shogun and the crusade and just kick ass songs like strife and in waves
Listen to Down From The Sky and In Waves and you'll know why Trivium is the future of Metal
The new Metallica sound is here
Best metal band ever
2 Comments
14
Tool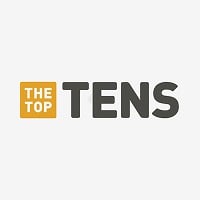 Tool is an American progressive/alternative/post-metal band, that was formed in 1990. ...read more.
More than music, an auditory and visual experience layered with true artistry and meaning. Not just angry, not just heavy, but a thinking man's metal. My all time favorite.
Tool is something which takes you to a different dimension. Their songs just match the frequency of your brain waves producing resonance which leads to ultimate satisfaction
15
Arch Enemy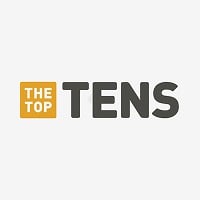 Arch Enemy is a Swedish melodic death metal band, originally a supergroup, from Halmstad, formed in 1996. Its members were in bands such as Carcass, Armageddon, Carnage, Mercyful Fate, Spiritual Beggars, and Eucharist.
Dangerous voice @ nabarun
16
As I Lay Dying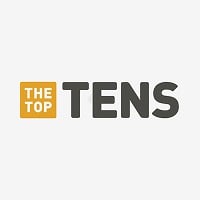 As I Lay Dying is an American metalcore band from San Diego, California. Founded in 2000 by vocalist Tim Lambesis, the establishment of the band's first full lineup, which included drummer Jordan Mancino, occurred in 2001. As I Lay Dying has released six albums, one split album, and two compilation ...read more.
Incredible band, lyrics, guitars, drums, all amazing. Once you get in to As I Lay Dying you will never stop listening to them.
As I Lay Dying also has some of the best guitar solos I have ever heard. You cannot deny that they are brutally amazing.
Nice clean vocal, nice guitar solo, nice drummer, and nice scream vocal
17
Meshuggah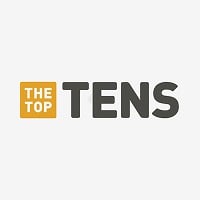 Meshuggah is a Swedish progressive metal band from Umeå, formed in 1987. They are often considered the fathers or founders of the djent metal sub genre due to their use of downtuned guitars. They are also known for their song "Bleed", which is known for its extremely complicated instrumentation, ...read more.
It is not possible to put them in N° 16 they are n° 1
When I wake up I have one idea listen corridor of cameleons or neurotica
It is so complex it is difficult to listen over groups of metal after
18
Black Veil Brides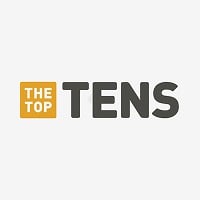 Black Veil Brides is an American rock band currently consisting of Andy Biersack (vocals), Jinxx (guitar), Jake Pitts (guitar), Christian Coma (drums) and Ashley Purdy (bass), that formed in 2006 in Ohio. ...read more.
I love this band so much! Their latest album "wretched and divine" wasn't really heavy metal more like glam rock.. but I can guarantee that their new album will be a lot more heavy. They have saved my life and I love them so muuuch.
Ahh can't wait for the new album in october!
They save my life They r so amazing n awesome
Andy and the other members I love you guys so much
Your music is the coolest ever I ever heard
I want to say guys you r ma heros
Ma favorite band ever!
Their music has saved my life more than once
I love them so much
I listen to them every single day
5 Comments
19
All Shall Perish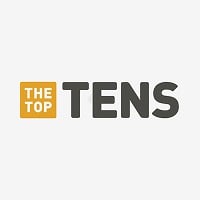 My favorite off all time but they have changed
Saw them in concert in Pensacola 2012. Kick-ass and fun to hang with after the show.
20
Dream Theater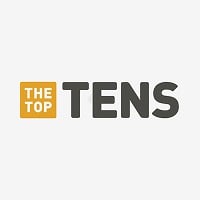 Dream Theater is an American progressive metal band from Boston, Massachusetts. The band was formed in 1985 under the name of "Majesty", only to change its name to Dream Theater later. ...read more.
They are actually a prog metal band, so they don't really fit on the list. - zxm
This band should be way higher come people.
21
Stone Sour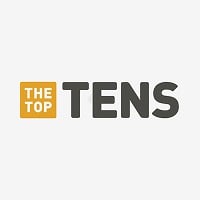 Stone Sour is an American rock band formed in Des Moines, Iowa in 1992, performing for five years, before disbanding in 1997. They reunited in 2000 and since 2006, the group has consisted of Corey Taylor, Josh Rand and Roy Mayorga.
This band has the best lyrics you can ever hear in the whole metal genre
Like top 10 at least
My favorite
22
Parkway Drive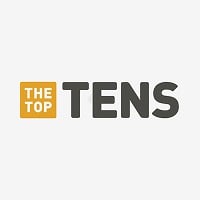 Parkway Drive is an Australian metalcore band from Byron Bay, New South Wales, formed in 2003. As of 2015, Parkway Drive has released five full-length albums, one EP, two DVDs, a split album and one book, titled Ten Years of Parkway Drive.
As heavy as it gets, and still the sound is open and uncompressed. Killer Aussie Hard Core Metal. Very few bands around today have the balls these guys have. Keep going' fellas you do us proud.
OK, don't get me wrong I'm a huge 'Knot fan, but on the top of this list I've read "metalcore", so WHY ISN'T PARKWAY DRIVE IS IN THE TOP 3 AT LEAST?
Their latest Album Atlas is off the charts
No doubts the best band ever!
2 Comments
23
Dethklok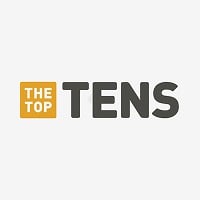 Dethklok is both a virtual band featured in the Adult Swim animated program Metalocalypse and a real band created to perform the band's melodic death metal music in live shows. Both bands were created by Brendon Small and Tommy Blacha. ...read more.
24
Asking Alexandria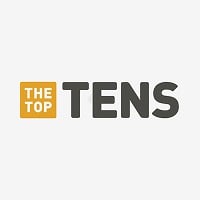 Asking Alexandria are an English metalcore band from York, North Yorkshire formed initially in 2008 by lead guitarist Ben Bruce along with former lead singer Danny Worsnop, bassist Joe Lancaster, keyboardist and synth player Ryan Binns, and current members drummer James Cassells and rhythm guitarist ...read more.
Very talented and creative, for those who ask for originality their new album "From Death To Destiny" will please you
You wouldn't know talent if it was chocking you
They definitely have their own sound, which I admire
All their music is AMAZING
1 Comment
25
Bring Me the Horizon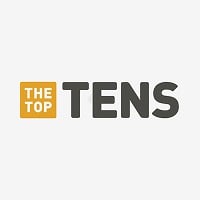 Bring Me the Horizon is a British rock band from Sheffield, Yorkshire. Formed in 2004, the group currently consists of vocalist Oliver Sykes, guitarist Lee Malia, bassist Matt Kean, drummer Matt Nicholls, and keyboardist Jordan Fish. They are signed to RCA Records globally and Columbia Records exclusively ...read more.
I love Oli even more for calling his cheating wife out onstage at Glastonbury this year. I just hope this doesn't set him back on his road to drug free recovery. Sometimes those who seem outwardly strong are hiding deeply felt inner demons. I sincerely hope all of BMTH will stand by him and support him at this difficult time.
Everything about this band is incredible. To the instruments, to the concept, to olis screams, their incredible. Their lyrical concept has saved my life and so many others. Oli sings about real life battles, issues, problems. He's one of the biggest inspiration in music.
This band is amazing! I can't live without them. They saved me..
This band honestly saved my life
3 Comments
26
Mudvayne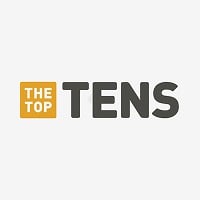 Mudvayne was an American heavy metal band from Peoria, Illinois formed in 1996. Originally from Bloomington, Illinois, they are known for their sonic experimentation, innovative album art, face and body paint, masks and uniforms.
This band changed many of my outlooks and views of life. Their songs got me through a lot of hard times. Music doesn't get much heavier and emotional than early mudvayne. Plus they have an awesome bass player.
Great band with a unique sound.
27
Breaking Benjamin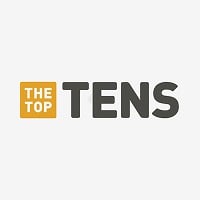 Breaking Benjamin is a American post-grunge/alternative metal band formed in 1998. The bands members all changed in the time between 2010 to 2014, with the exception of Ben Burnley (Vocals). The Ex-Members included Chad Szeliga (Drums), Aaron Fink (Guitar) and Mark Klepaspi (Bass). ...read more.
The 2018 album "ember" is heavy as hell
Not Metalcore at all - Soulstealer
Best band ever. Thy might not be heavy metal, but they're still metal.
28
Korn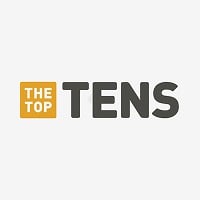 Korn is an American Nu-Metal band from Bakersfield, California, formed in 1993. The band's current lineup includes founding members Jonathan Davis, James "Munky" Shaffer, Brian "Head" Welch, and Reginald "Fieldy" Arvizu, with the addition of Ray Luzier, who replaced the band's original member, David ...read more.
It's the actual metal.It was something new.Something revolutionnary.Something really original.I know, many people hate them 'cause of crying in the lyrics or not as heavy sound they like to listen, but I will never forget that moment when I heard the breakdown from "Freak on a leash" and became KoЯn's fan.Really love this guys.
29
Alter Bridge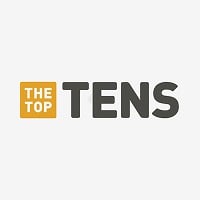 Alter Bridge is an American rock band from Orlando, Florida, formed in 2004. The band consists of lead vocalist and guitarist Myles Kennedy, lead guitarist and backing vocalist Mark Tremonti, bassist Brian Marshall, and drummer Scott Phillips.
Not Metalcore at all. - Soulstealer
There music can be called as melodic metal... They are second only to avenged sevenfold
Myles Kennedy has one of the best voices and mark trimonti is one of the most talented guitarist around... Listen to their songs... Blackbird, metalingus, I know it hurts, brand new start and broken wings
Just listen to Blackbird - you'll become a fan
1 Comment
30
Of Mice & Men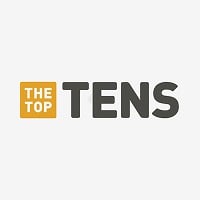 Of Mice & Men is an American metalcore band from Orange County, California. The band's lineup currently consists of lead vocalist and bassist Aaron Pauley, guitarists Phil Manansala and Alan Ashby, and drummer Valentino Arteaga.
Austin has amazing screams
I would say BMTH but they're electronicore so... And Austin is so musically talented. He can scream and sing, both sound amazing.
31
August Burns Red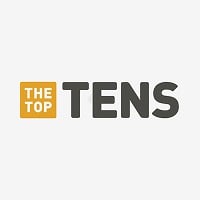 August Burns Red is an American metalcore band from Manheim, Pennsylvania. Formed in 2003, the group began their first performances while a majority of the members were attending their senior year of high school, and soon began playing shows around Lancaster, before being signed to CI Records. Afterwards, ...read more.
The fact that black veil brides is above this band yet all that remains isn't even on this list is a travesty. Plus there are death metal bands on here, a heavy metal/metal core list! Really guys, really?
Definitely one of the most under rated band! They have got originality of their own, unlike all other metalcore bands who are making same kind of music and just keep stuff repeating. Moreover there is no metalcore band that can compose such great soloes with perfect breakdowns. This band definitely should have been in top 5 in this list :(
As far as talent at their instruments goes ABR beats everyone on the list. It's just people don't like all screaming. If you get past the screaming as far a music itself goes, they destroy a7x, lamb if god, slipknot, etc.
32
Suicide Silence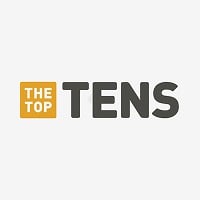 Suicide Silence is an American deathcore band from Riverside, California. Formed in 2002, the band has released four full-length studio albums, one EP and eleven music videos.
Amazing music, brilliant videos. RIP Mitch.
Amazing riffs and voice
That's MY kinda metal!
33
Mastodon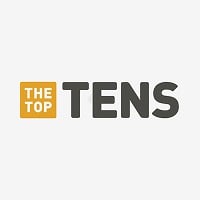 Mastodon is an American heavy metal band from Atlanta, Georgia, formed in early 2000 and composed of bassist Troy Sanders, guitarists Brent Hinds and Bill Kelliher and drummer Brann Dailor.
Mesmerizing band. Saw them live and fell in love. I hunted down every interview video and listened to every song until I memorized them all. Incredible band that should be in the top 10.
This band is great.
34
Rammstein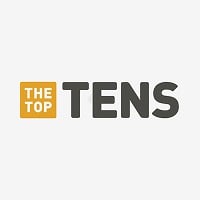 Rammstein is a German Neue Deutsche Härte and Industrial Metal band consisting of Till Lindemann (vocals), Richard Kruspe (guitar), Paul Landers (guitar), Oliver Riedel (electric bass), Christoph Schneider (drums) and Christian Lorenz (keyboard), that formed in 1994 in Berlin . ...read more.
Amazing harmony and power!
Rammstein the best
35
Ghost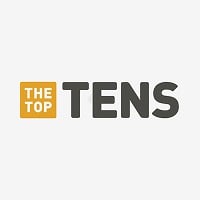 Ghost is a Swedish heavy metal band that was formed in Linköping in 2008. Ghost consists of 5 masked instrumentalists, known as The Nameless Ghouls, and a demonic anti-pope known as Papa Emeritus. They have released 4 studio albums, 1 live album and 2 EPs. Each album brings in a new version of Papa ...read more.
36
Machine Head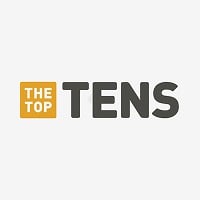 Machine Head is an American heavy metal band from Oakland, California. Formed on October 12, 1991, the group was founded by vocalist and guitarist Robb Flynn and bassist Adam Duce. They have received great critical success especially for their album "The Blackening" which is considered a modern metal ...read more.
This band is not number one? Come on I can't take you people seriously. Listen to The Blackening and Unto the Locust and tell me that you aren't on your knees begging for forgiveness
Machine head is the only good American modern metal band along with slipknot in my opinion they are an underrated metal band
Is this band new or old metal. I think this band is old metal because there first album came out in 1994.
I just can't believe that Machine Head isn't in the top ten for modern heavy metal bands
1 Comment
37
Falling In Reverse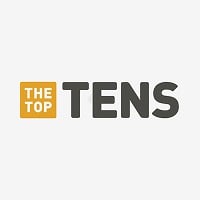 Falling in Reverse is an American post hardcore band from Las Vegas, Nevada, formed in 2008, signed to Epitaph Records.
Ronnie Radke has a way with words, his lyrics are easy to understand and contains an always catchy beat.
One thing he has a similarity to Ian Watkins
38
Marilyn Manson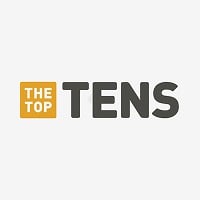 Marilyn Manson is an American rock band from Fort Lauderdale, Florida. Formed in 1989 by frontman Marilyn Manson and Daisy Berkowitz, the group was originally named Marilyn Manson & the Spooky Kids with their theatrical performances gathering a local cult following in the early 1990s. ...read more.
I like antichrist superstar but it cannot be compared with band as MESHUGGAH it is not the same level of complexity
Marilyn manson is perfect, his look his great his sound is great and his lyrics are amazing, you just have to keep listening once you start
I love marilyn manson. His music is strange in a way that you have to love.
Marilyn Manson sucks so much!
1 Comment
39
Red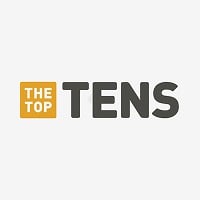 Red is an American rock band from Nashville, Tennessee, formed in 2002 by brothers guitarist Anthony Armstrong and bassist Randy Armstrong, with lead vocalist Michael Barnes.
Not Heavy Metal or Metalcore. - Soulstealer
Red rocks! They are not as hard as some of the other bands on this list but they are one of my favorites. They always sound good, sing soft, singing loud or even screaming. I also really love their heavy use of a string section, it always sounds so cool. And finaly what sets them apart from my other favorites (Chevelle and Breaking Benjamin) is how good their Lyrics are.
Stop voting for bands like Slipknot. Vote for true talent.
40
Texas In July
Love Texas in July. Heavy vocals. heavy everything. A spin off of Pure American Metal!
41
Demon Hunter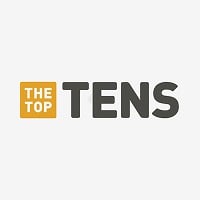 Demon Hunter is an American Christian metal band from Seattle, Washington, started in 2000 by brothers Don Clark and Ryan Clark. Although the brothers created the band together, only Ryan remains, since Don left the band to take care of his family.
One of my favorite metal bands. You should really listen to some of their songs, they're amazing. - BillyBobJoe
Very talented and amazing band. Deserve their recognition, deserve to be on this list.
42
A Day To Remember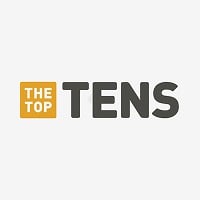 A Day to Remember (often abbreviated ADTR) is an American rock band from Ocala, Florida, founded in 2003 by guitarist Tom Denney and drummer Bobby Scruggs. They are known for their unusual amalgamation of metalcore and pop punk. The band currently consists of vocalist Jeremy McKinnon, rhythm guitarist ...read more.
43
Dir En Grey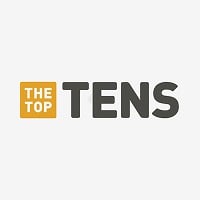 Dir En Grey is a Japanese heavy metal band formed in 1997 and currently signed to Firewall Div., a sub-division of Free-Will.
44
Chunk! No, Captain Chunk!
They are in the top 10 hard rock band the whole time
45 Capture the Crown
46
Miss May I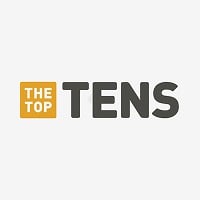 Miss May I is an American metalcore band from Troy, Ohio. Formed in 2007, they signed to Rise Records in 2008 and released their debut album, Apologies Are for the Weak through the label while the members were still attending high school.
These guys are far better than all of the up-and-coming bands out there. Killer melodies, insane screams and occasional growls, awesome cleans and powerful drumming. The only true metal band among all the scene bands.
47
The Word Alive
This is the most underrated band... Love them!
Instrumentally way more creative than crappy bands like BOTDF and Brokencyde they shouldn't even be near the top 100
48
Sepultura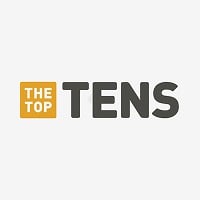 Sepultura is a Brazilian heavy metal band from Belo Horizonte. Their first album, Morbid Visions presented a proto-black metal sound with Wagner Lamounier of Sarcófago. Sepultura's sound varies by the album, from thrash metal, groove metal, and even death metal.
This band is a old school metal band there first album came out in the late 80's.there were a great band with max but now there suck.
49
Linkin Park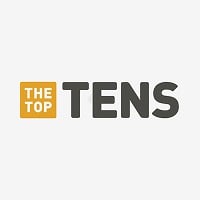 Linkin Park is an American rock band formed in Agoura Hills, California, in 1996. The members currently include Mike Shinoda (vocals, keyboards, rhythm guitar), Brad Delson (guitar), Dave "Phoenix" Farrell (bass), Joe Hahn (DJ) and Rob Bourdon (drums). Linkin Park are associated with a mixture of Alternative ...read more.
I LOVE THIS BAND!
MY FAVORITE BAND OF ALL TIME, I KNOW ITS NOT HEAVY METAL BAND
But Still my List would be (As this band has ability of becoming Metalcore/Heavy Meatal, & Vocalist is also Bada**, LoVe Chester Bennington, the vocalist, Awesome Screamer):
1. Asking Alexandria
2. Of Mice & Men
3. Bring Me The Horizon
4. Parkway Drive
5. Linkin Park
6. All That Remains
7. As I Lay Dying
8. Killswitch Engage
9. Cannibal Corpse
10. Five Finger Death Punch - WillWords
50
Godsmack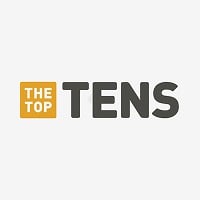 Godsmack is an American rock band from Lawrence, Massachusetts, formed in 1995. The band is composed of founder, frontman and songwriter Sully Erna, guitarist Tony Rombola, bassist Robbie Merrill, and drummer Shannon Larkin.
116? What a joke godsmack is the best band of the 2000s if you ask me they should not be this low on the list
PSearch List
Related Lists

Best Modern Traditional Heavy Metal Bands

Greatest Modern Screamo / Metalcore Songs

Melodic Death Metal Bands that Most Influenced Metalcore

Top 10 Best Metalcore Bands

Best Melodic Metalcore Bands
List Stats
2,000 votes
135 listings
8 years, 128 days old

Top Remixes (10)

1. Dream Theater
2. System of a Down
3. Avenged Sevenfold

kempokid

1. Disturbed
2. Slipknot
3. Lamb of God

nooreldeen

1. Lamb of God
2. As I Lay Dying
3. Asking Alexandria

MILEYPETER
View All 10
Error Reporting
See a factual error in these listings? Report it
here
.