Best Modern Metal Bands
The Contenders: Page 3
41
Papa Roach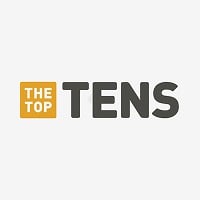 Papa Roach is an American rock band from Vacaville, California. Formed in 1993, their first major-label release was the triple-platinum album Infest.
Papa Roach was one of those bands that made their bones in the "Nu Metal" era. When the "Nu Metal" ship sank, they crossed over to Alterna-Metal to stay relevant. Basically, they dropped the hip hop element of their music that defined many "Nu Metal" bands and was used prominently on their breakthrough album, "Infest." These guys get a lot of flak however, I think they deserve more respect. They did put out some good music from time to time. I still crank "Forever" from time to time. Mostly when I'm drunk, but still...
Seriously just stop, not only are they not metal they make bad music regardless - imabigpotato
This isn't really metal, although they do have a guilty pleasure for me or two.
At least Papa roach deserve to be in tge top 10, they are a true metal band m/
42
Enforcer
They take all the essential ingredients of original (New wave of British) heavy metal, and perform it better than most of the original bands did back in the day. Perhaps they are too retro for some people, but I think heavy metal was at its finest in the early 80's.
V 1 Comment
43 Feed Her to the Sharks
44
Dream Theater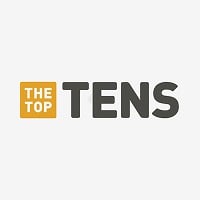 Dream Theater is an American progressive metal band. The band was formed in 1985 under the name of "Majesty", but had to change its name to Dream Theater later. ...read more.
Dream Theater changed music, they truly are one of the most talented bands of all time.
The members make out songs from heart and the music too is heart touching. It sings and can sing all kind of songs.
Plain and Simple... they are BEAST! - fireinside96
DT is my favorite band, but they aren't really modern
V 3 Comments
45 Cauldron
46
Born of Osiris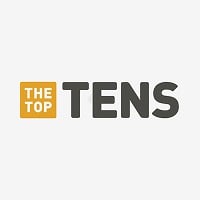 Born of Osiris is an American deathcore band, formed in 2003 in Palatine, a suburb of Chicago. The group underwent several name changes, including Diminished, Your Heart Engraved, and Rosecrance, before finally settling on Born of Osiris in 2007, basing the name on the Egyptian deity Osiris, and the ...read more.
47
The Sword
Great power stoner metal band
Amazing band should be higher
48
Drowning Pool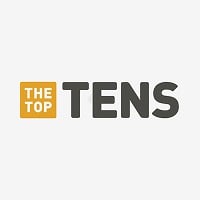 Drowning Pool is an American Alternative Metal band formed in Dallas, Texas in 1996. The band was named after the film The Drowning Pool.
Yes I know. You are all like ugh this band sucks now. No they don't. I agree that if Dave Williams were here they might have topped disturbed and I feel bad that his tragic heart attack by cardiomypathy ended his career at only 30. He is one of the greatest metal singers to step foot on earth. If they produced more songs, they would be #1. Two of my favorites are "Bodies" and "All over me", however "Sinner", and other songs dominated my playlist. Lets move on.C.J. pierce, Mike Luce, Stevie Benton, and Jasen Moreno are now the members. This band basically died off after their first few albums, and it's a shame. They really had it. And one death Messes it all up.
49
Parkway Drive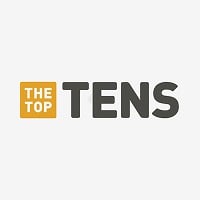 Parkway Drive is an Australian metalcore band from Byron Bay, New South Wales, formed in 2003. As of 2015, Parkway Drive has released five full-length albums, one EP, two DVDs, a split album and one book, titled Ten Years of Parkway Drive.
Absolutely a great band, while everyone keeps saying metalcore sucks and whatnot, they're there to shut their mouth, sure they may not beat bands like slipknot,a7x, but someday they'll grow bigger, their albums just keep getting better and better
The're awesome the band excist for 11 years now The drummer was 13 years old and the others between 16 and 18 and they made their first album with " I killed the prom queen" they album was a sucsess the guys from Parkway drive live in Australia they don't drink don't do drugs and don't smoke they look like normal people you never expect they make this music and the screams of winston are heavens this band is awesome! ♥
50
Skull Fist
Skull Fist deserves to be up there come on guys! No false metal!
51
The Faceless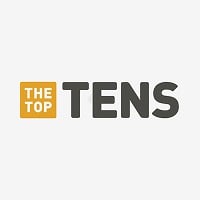 The Faceless is an American technical death metal band from the Encino neighborhood of Los Angeles, California.
One of the best and most influencial band in the modern technical death metal scene, these guys are also very creative and insanely talented.
52
Attila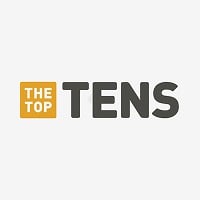 Attila is an American metalcore band from Atlanta, Georgia, formed in 2005. Frontman Chris Fronzak started the band in high school and, not wanting to use typical death metal terms, adopted the name from Attila the Hun, which he came across in a book.
Are you kidding me? Generic crappy deathcore and all this "thug life" crap mixed together is just awful. Get that atrocious garbage off of here. Let them rot with other scene bands. Just no. They are not better than Deftones, Breaking Benjamin(but they're not metal), Slayer(but they're nto modern), Megadeth(but they're not modern), Dragonforce(don't really listen to them, but I've heard them and know they're better), Ghost(haven't heard much of them, but they are for sure waay better than this awful band), Maiden, Sabbath, Dethklok, or any of that. They don't even belong on a good bands list.
53
Nile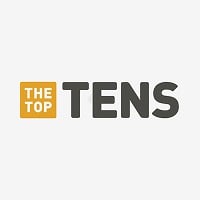 Nile is an American technical death metal band from Greenville, South Carolina, United States, formed in 1993. Their music and lyrics are inspired by Ancient Egyptian/Near Eastern mysticism, history, religion, and ancient art, as well as the works of H.P. Lovecraft.
54
In Flames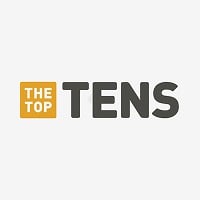 In Flames is a Swedish melodic death metal band from Gothenburg, Sweden, formed in 1990. ...read more.
By far the best metal band in this list.
Yes I know "they deserve a betta pwace on dis list, what sorcery is wis? 1? 1! ". Again, this is my opinion. I love their music, but it's screamo. It's very difficult to impossible to understand the first time, and difficult to relate to. They also seem to focus a lot on 2 things: fast solos, and even faster chorus.
GreatesT Band On Earth In FLAMES WE TRUST
55
Periphery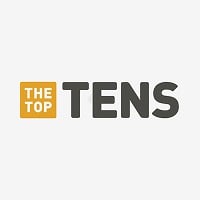 Periphery is an American progressive metal band based in Washington, D.C., formed in 2005. They are known for their heavy, progressive sound which employs poly-rhythmic patterns and soaring melodies.
They are the face of progressive metal. They create epic combinations of heavy, heavy, metal and electronic that are totally worth blowing your speakers to listen to and, somehow, make slow songs that can make your skull rattle whilst sending shivers down your spine. Give them a listen.
Combining Melodic hooks with pounding grooves takes talent. keep an eye out for them in the future
Awesome band, they should be In a better position.
V 4 Comments
56
Megadeth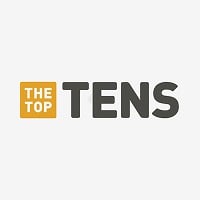 Megadeth is an American thrash metal band from Los Angeles, California. The group was formed in 1983 by guitarist Dave Mustaine and bassist David Ellefson, shortly after Mustaine's dismissal from Metallica. They have released 15 studio albums, and their biggest hits are Symphony of Destruction, Holy ...read more.
This band is too much underrated in regard of their potential. it is already One of the top just needs a couple of votes
Why are the BIG 4 in this list
The BIG 4 were formed in the 1980's
They are not supposed to be here -_-
Dave mustaine, arguably one of the most powerful music composers. The aggression he brings on to his music is just fabulous! Megadeth are one of th best metal bands ever to have scaled the planet!
Double bass drum metal music from Shawn Droover. Follow Dave Mustaine's band!.
V 3 Comments
57
Iron Reagan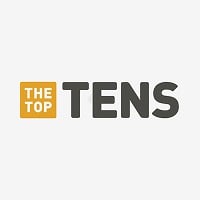 58
Fear Factory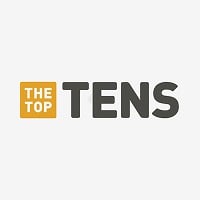 Fear Factory is an American heavy metal band that was formed in 1989. During the band's career, it has released nine full-length albums and has evolved through a succession of styles, including industrial metal, death metal, groove metal, and thrash metal.
These guys are legendary! Forefathers and ground-breakers of modern metal as we know it today. Too bad people don't give them their rightful credit...
Come on now people... How are these guys not on the list?
V 1 Comment
59 Voltax
60
Motionless In White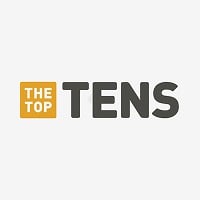 Motionless in White, often abbreviated MIW, is an American metalcore band from Scranton, Pennsylvania.
Best metalcore band of the decade they incorporate so much more then just punk rock, rock, and techno into there music! They speak about the problems in today's society in there own way calling out anyone and everyone on the bs that runs today's world
Motionless deserves to be way higher
These dudes are definitely destined for a great future!
These guys rock
V 6 Comments
PSearch List
Recommended Lists
Related Lists

Best Modern Heavy Metal / Metalcore Bands

Top Ten Modern Progressive Metal Bands

Heaviest Modern Metal Bands

Top Ten Modern Nu Metal/Alternative Bands
List Stats
6,000 votes
236 listings
9 years, 218 days old

Top Remixes (51)

1. Slipknot
2. Avenged Sevenfold
3. System of a Down
kostas090807

1. Ghost
2. Mastodon
3. Cattle Decapitation
ryanrimmel

1. Mastodon
2. Between the Buried and Me
3. Black Label Society
xxforeverxmetal
View All 51
Posts
Error Reporting
See a factual error in these listings? Report it
here
.