Best Modern Metal Guitarists
This list is for the best MODERN metal guitarists. Bands that formed after 1990 and are still around today, making albums.
The Top Ten
1
Synyster Gates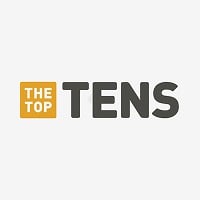 Brian Elwin Haner, Jr., better known by his stage name Synyster Gates or simply Syn, is an American musician, best known for being the lead guitarist and backing vocalist of the band Avenged Sevenfold.
Sun is actually extremely hated by a lot of people in the metal fan base. But that's just stupid. Gates is an amazing guitarist and he has some awesome solos is Second Heartbeat, Afterlife, I Won't See You Tonight Part 2 and many other songs by Avenged Sevenfold. Just an awesome guitarist. - MetalFoREVer1228
Often called the best metal band to come out recently, Synyster Gates is what makes them as good as they are.
Doesn't need an explanation, he's too awesome for one.
He is great at guitar
V 33 Comments
2
John Petrucci, Dream Theater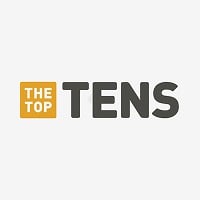 John Peter Petrucci is an American guitarist, composer and producer. He is best known as a founding member of the progressive metal band Dream Theater.
Why is he higher in the best metal guitarists (all time), vs the best modern medal guitarists? :? Also, look at the panic attack solo people.
There is literally no excuse for Petrucci not being at the top of this list. Gates is a very good guitarist, but Petrucci is one of the greatest, living technical guitarists.
No one on this list can touch the level of musical virtuosity of John Petrucci. Period.
Is simple the best
V 7 Comments
3
Mick Thomson, Slipknot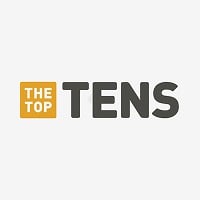 Mickael Gordon "Mick" Thomson is an American heavy metal musician. Born in Des Moines, Iowa, he is best known as one of two guitarists in Slipknot, in which he is designated #7.
though his chugging skills are excellent, people overlook his serious musical chops, his ability to shred like no other with fluidity and amazing dexterity, clean. much better than virus of dope. He can really play his ass off.
Great guitarists deserves to be no. 1 and what is brad Delson doing on this list linkin park is not metal
A great range of metal for this guitarist, much like the singer.
Definitely Mick he is amazing on guitar.
V 5 Comments
4
Brad Delson, Linkin Park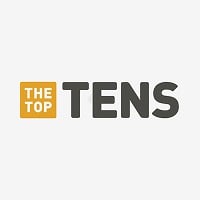 Bradford Phillip Delsonis an American musician, best known as the lead guitarist and one of the founding members of the Grammy Award winning rock band Linkin Park.
Kids u need to know this, just because Linkin Park is considered the best rock band doesn't mean it makes Brad Delson the best guitarist.
A very good guitarist indeed!
The best guitarist
While he usually plays rather conservatively on most LP songs, a few songs such as Guilty All The Same, What I've Done, and New Divide show his true talent.
V 5 Comments
5
Jeff Loomis, Nevermore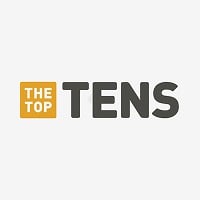 Jeff Loomis is an American musician, best known for his role as lead guitarist in the progressive metal band Nevermore and death metal band Arch Enemy.
Jeff Loomis has some of the most intelligent and involved riffs out there. His solos are near impossible to play. I've never seen someone sweep like him. His ability to play great emotion as well as shred your face off make him my number 1 pick.
Listen to the shredding he does on "Miles of Machines" - all I'm saying. - petrucci75hammet
Jeff is probably the best underrated guiarist out there, his solos are guitar playing is unmatchable
6
Michael Romeo, Symphony X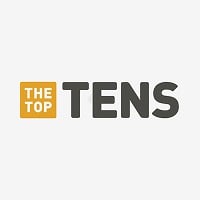 Michael James Romeo is an American guitarist and a founding member of the progressive metal group Symphony X.
Has all the skills of the old Masters, and then improves it in every metal way, He's the ultimate metal shredder, he has all you need to know about new Metal guitar
The greatest metal guitarrist I know, a virtuoso with really great taste.
7
JR Bareis, Love and Death
A guitar prodigy discovered by Brian "Head" Welch when he was only 15 years old. His skills increase exponentially each year. He can definitely hold his own with the best of them. Watch out he is just getting started.
His style of play is precise but fluid, he reminds me of Randy Rhodes, he has the gift were he makes it look easy and he is dead on each note when I seen him live, he just blew me away
JR blew us away when we caught the live show with Korn this last year! When I researched and saw just how young he really was I was even more in Awe He's incredible already! I'm a fan4life! I'm excited by what he will bring us next! It should be noted that he's a talented vocalist as well! Keep Rocking JR! -PrincessJena
The dude can rock, but his magnetic personality makes him an amazing fit for Metal.
V 28 Comments
8
Alexi Laiho, Children of Bodom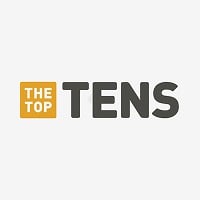 Brad of Linkin Park better than Alexi what?
Alexi laiho should be in the top ten
One of the best guitarist now
Seriously, 18th? This list is the best modern metal guitarist not your favorite band guitarist, before you start voting for Linkin Park, B4MV, LOG, etc. Check this guy works on any COB song.
V 3 Comments
9
Adam Dutkiewicz, Killswitch Engage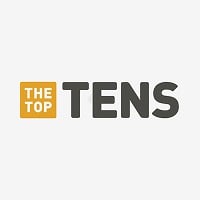 Adam Jonathan Dutkiewicz is an American musician, recording engineer, songwriter, and music producer, best known as the lead guitarist and backup vocalist from Massachusetts metalcore bands Killswitch Engage, Aftershock, and Times of Grace.
One of the best Hardcore bands of all time needs a great guitarist, and they have it.
You just need to listen to killswitch engage and you will know adam is the best modern metal guitarist of all time! All hail king adam!
What is Mick doing here Tremonti is probably better Mick does nothing but chugs..
He's a genius pure and simple
V 3 Comments
10
Buckethead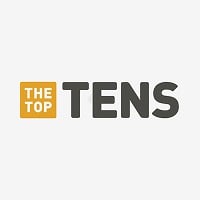 Brian Patrick Carroll, known professionally as Buckethead, is an American guitarist and multi-instrumentalist who has worked within many genres of music.
Should be third with petrucci at 1 and jason richardson at 2
The Contenders
11
Gus G, Firewind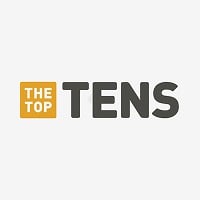 Konstantinos Karamitroudis also known as Gus G, born September 12, 1980 in Greece is a heavy metal guitarist. He currently plays with his band Firewind and Ozzy Osbourne
He is just amazing, and he also play together with Ozzy!
12
James Shaffer, Korn
A very good guitarist, who is underappreciated in this band.
He is a mind blowing guitarist, he has always been my idol, and will always remain my idol. Simply awesome guitarist. He deserves #1.
V 1 Comment
13
Mikael Akerfeldt, Opeth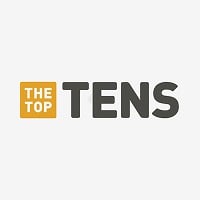 Lars Mikael Åkerfeldt is a Swedish musician, prominently known as the lead vocalist, guitarist, and primary songwriter of progressive death metal band Opeth, as well as being the former vocalist of death metal supergroup Bloodbath for three albums up until 2012. ...read more.
This site is full of metalhead wannabes. How can Synster Gates be above John Petrucci and why is Mikael so low,(also Steve Wilson,Buzz Osborne,Adam Jones,Brent Hind,Stephen Carpenter,Daron Malakian are not on this list)
14
Willie Adler, Lamb of God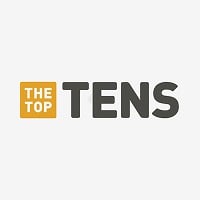 An old friend... He used to be more of a hippy who liked Rage Against the Machine and Beastie Boys... Lived in the Redwoods and is the most amazing drummer I have ever heard... All before becoming one of the best guitarist in the world
Keeping technical ability in the mix while still being intense, he definitely deserves his spot on this list.
This list is overly biased, Adler is far more talented than anyone on this list
The greatest rhythm guitarist of all time.. Better than anyone on this list. Period
V 2 Comments
15
Michael Padget, Bullet for My Valentine
He's awesome! He can play both heavy metal electric and then turn around and play amazing acoustic solos! And they're all original. He simply fascinates me.
He is the most underrated guitartist he and mick thompson but mick thompson is better in my mind :) but padget is so underrated - nooreldeen
He should be in top 2 behind SYN
Nooo way padge is a beast. Should be #2. Better than anyone recent besides syn
V 5 Comments
16
Adam Jones, Tool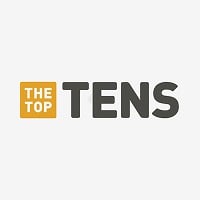 Adam Thomas Jones (born January 15, 1965) is a three-time Grammy Award-winning American musician and visual artist, best known for his position as the guitarist for Tool.
Dude, this guy deserves a MUCH higher spot, do you realize how demanding his guitar writing is in Tool's songs? He is part of the reason Tool's songs are so well-composed!
The most efficient guitarist I've ever heard. His parts are so perfect for each song that I often don't notice how well-composed they are. He approaches music from a designing perspective.
Don't get me wrong, Gates is a pretty awesome guitarist. But the fact that Adam isn't #1 astounds me. While Synyster is the Dave Mustaine of modem metal, Adam is the Tony Iommi of modern metal. Meaning, whenever Adam's solo comes on songs like Ænima or The Pot, I literally get goosebumps down my spine. Just the way Adam plays the guitar just gives me this cold, yet very satisfied, feeling. Again, I love Synyster Gates, but he's #2 when compared to this master of modem metal. Like said before, he's pretty much the modern Tony Iommi. - OnyxDash
One of the most technical players in this vast genre... absurdly complicated, articulate, creative, unique & stylish guitar works. Couple that with this man's other(probably the core) artistic capabilities, he's one of the best musicians of his generation.Tool is a very special band, Adam Jones is one of the main reasons for that.

Try other metal/rock tracks from 20-25 years ago, see how many of them still appear 'cool' or 'stylish'.
18
Thomas Youngblood, Kamelot
While his soloing often needs improvement, he knows what he's doing with the main riffs.
19
Mark Tremonti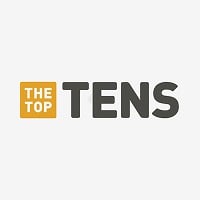 Mark Thomas Tremonti is an American musician, singer and songwriter, best known as the lead guitarist of the rock bands Creed and Alter Bridge.
Mark tremonti made Creed and Alter bridge..and went on to form his own band, before Creed released their album weathered, Brian Marshall left the band well most bands would look for a new bassist but mark tremonti pulled his and to be honest I never noticed Brian's absence, he's better than Zach Myers, Zach Wilde, hell you can go so far as to say he's as good if not better than Jimi Hendrix...he has his own unique style which leaves his own personal signature in music...and he never catch his guitar on fire or pick strings with his teeth to get popularity and recognition... Guitar world ranked him 4th greatest metal Guitarist of all time but I don't think that's right either, this guy deserves #1, yaw are choosing Guitarist from what famous band you like most and don't actually listen to their individual talent.
Tremonti is the backbone of three successful bands Creed, Alter Bridge, and Tremonti. He can shred as well as anyone in metal today. He's by far the most complete guitarist in the game right now!
People who think that mick Thomson is better than Mark are too stupid. Go study and don't vote for a casual guitarist
One of the most talented musicians... nt only guitars but his vocal are divine too!
V 4 Comments
20
Richard Z. Kruspe, Rammstein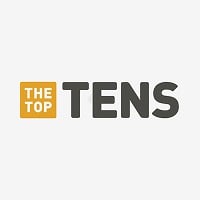 He is not typical modern guitarist - he has no knowledge about playing technics or well known solo scales. But he has great precision in playing riffs! Also, he is a great composer, his guitar sound is outstanding...
Yeah, I know, his riffs often only contain two notes, but in other songs he shows definite musical ability.
Great guitarist! His solos are amazing!
PSearch List
Recommended Lists
Related Lists

Top Ten Most Underrated Modern Metal Guitarists

Best Metal Guitarists

Best Modern Metal Bands

Top Ten Young Metal Guitarists

Best Modern Heavy Metal / Metalcore Bands
List Stats
1,000 votes
69 listings
6 years, 331 days old

Top Remixes (4)

1. John Petrucci, Dream Theater
2. Jeff Loomis, Nevermore
3. Gus G, Firewind

Metal_Treasure

1. Mikael Akerfeldt, Opeth
2. Adam Jones, Tool
3. Daron Malakian, System of a Down

KobraKid

1. Brad Delson, Linkin Park
2. Synyster Gates
3. Mick Thomson, Slipknot

tcgreene99lp
View All 4
Posts
Error Reporting
See a factual error in these listings? Report it
here
.