Breaking Benjamin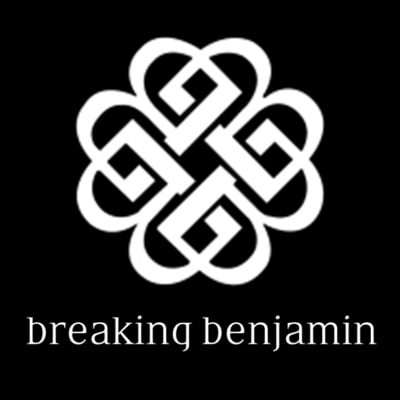 Uploaded by BKAllmighty
Info
Breaking Benjamin is a American post-grunge/alternative metal band formed in 1998. The bands members all changed in the time between 2010 to 2014, with the exception of Ben Burnley (Vocals). The Ex-Members included Chad Szeliga (Drums), Aaron Fink (Guitar) and Mark Klepaspi (Bass). ...
read more
.
Comments
Top
Popular
Newest
I don't understand how bands like linkin park get such a strong fan base when the messages in their songs are so scattered that I hate them for it. BB is the band that has song that are so different but also the same. Their songs are that of emotion and passion, the likes of which is lost in most of todays music genera. This bands songs can make my eyes water, my body move, and my smile come about all in one album. And that is consistent where as linkin park just seems to be throwing things out now a days. In my opinion that is. Music affects different people in different ways with different sounds and this is what I believe
These guys are not that good. Sure, they have some decent songs, but their lyrics are usually complete major suckage. For example, look at this line in "I Will Not Bow":"I don't wanna change the world. I just want to leave it colder." Okay, for one, why in the sane hell would you want to leave the world colder as opposed to changing it for the better? And second of all, isn't the world being cold what you're whining about in the song? Why would you want to do that, so you can just feel sorry for yourself? Also, what's with these guys and singing about taking someone's breath away? They say "breath" in almost every song I've heard. They even made a song about it. The subjects in some of those songs are pretty sappy as well. However, these guys have some nice riffs ("Blow Me Away" had a nice intro), the screams aren't bad, and songs like "So Cold" have displayed decent lyrics. These guys have shown some nice potential, but they just ...more
I have no earthly idea why linkin park would be number one. I loved them and they were an awesome band... when I was in the fifth grade. Their first three albums were great, can't say much about any albums since. Avenged Sevenfold is great but Breaking Benjamin is better, in fact, Three Days Grace is better. Check that, Rise Against and Disturbed are also better. Every band I have mentioned blows linking park out of the water, and on a side note why the hell is Green Day ranked so high? They stopped being relevant 8 years ago.
I LOVE Breaking Benjamin! The first song I ever heard was Rain, and it's been one of my favorite songs ever since and I have loved Breaking Benjamin ever since. I have not heard a single song from them that I didn't absolutely love. Benjamin Burnley is pure genius! His voice is so beautiful and his lyrics are seriously amazing. I was beyond happy to hear that they have a new album coming out and they're touring. My boyfriend and I drove six hours just to see them play, and we were not disappointed. By far the best show I've been to so far, and I've seen Linkin Park live. BB is definitely better in my opinion.
That guy who likes Radiohead said three days grace, breaking Benjamin and papa Roach edit too much in the studio and that they sound too perfect Man what an idiot, that's pretty much how they sound, you can't over edit because remember you have to play live. And breaking Benjamin is awesome live. They sound perfect because they are an awesome band, so stop knocking bands like three days grace, papa roach and breaking Benjamin just because they sound perfectly better than Radiohead.
The thing about Breaking Benjamin is that they have pretty much almost every type of modern rock. If you want something on the softer side of hard rock, listen to Dear Agony. If you want something more of a grungy style of modern rock, listen to Saturate (especially Sugarcoat and Wish I May). And if you want more melodic songs listen to Dark Before Dawn or Phobia. That's why they're my favorite because they actually try to experiment album after album unlike some other popular bands *cough* Disturbed *cough*.
I fell in love with alternative rock songs because of breaking benjamin. Benjamin has such a great voice that every time I hear any of his song my heart starts to beat faster than ever before. I am truly, madly and deeply in love with BREAKING BENJAMIN and the one, Benjamin Burnley.
In the context of this list, Breaking Benjamin has to be in the #1 spot. Think about it, Linkin Park has completely abandoned their rap rock style for a new pop style in "One More Light", and Three Days Grace recently gotten a new vocalist, which is causing some disruption in the community. Meanwhile, Breaking Benjamin has remained unchanged, still producing amazing music instead of overproduced crap that has affected rock for years now. Breaking Benjamin deserves to be #1!
This band is MARVELOUS! Their music just gets to me. I find solace in listening to their music. Songs such as diary of jane, had enough, so cold, give me a sign, dance with the devil, breath etc are legendary! THEY DEFINITELY DESERVE THE FIRST SPOT!
This list is CURRENT; Breaking Benjamin destroys the competition. They've never fallen off. Linkin Park's "Hybrid Theory" deserves all the credit in the world. After that.. They sold out.. Sold out hard.
BEST. BAND. EVER. And this is the only way I can describe them. IF you don't believe me just listen to some of their songs: Diary of Jane, Breath, Close to Heaven, Dear Agony, Never Again, Failure, Angels Fall, Dance With the Devil, So Cold, What Lies Beneath... I can name many many more. But just listen to these. I'm SURE you'll love them.
They are just an amazing band.. My all time favourite.. Bens voice is just amazing I love more when he screams.. Each of their songs are great.. Their best songs are Breath, diary of jane, dance with the devil, what lies beneath. Crawl, so cold, I will not bow, had enough, fade away.
THE BEST BAND FR ME CAZ:
1)LYRICS AWESOME
2) BEN'S VOICE IS EXTREMELY TOUCHING
3)BAND PLAY N MUSIC GR8...
4)THE SONGS OF BB REPRESENT REAL LIFE SITUATIONS...

SO GUYS BELIVE ITS A GR8 BAND N DESERVING TOP 10 BAND O ALL TIME AS WELL... - manav
I was never really into rock music before I got to know Breaking Benjamin. Cheers for having one of their songs, The Diary of Jane, included on the soundtrack list of the movie, Never Break Down. I started checking them out right afterwards. I simply heart all their albums but my particular best goes to Dear Agony.
Breaking Benjamin have been so successful because they are UNIQUE. They don't have to be blatant with their lyrics in order to get their views across. Ben is a master songwriter and their new line-up looks to be even better than before - Breaking Benjamin is on the way up.
Breaking Benjamin shows such a diverse style of music over the years and represents so many amazing stories that most bands could never replicate. Awesome vocals, lyrics, and sound! Breaking Benjamin is definitely going to be remembered.
Breaking Benjamin is the only band I have ever imagined going die-hard for. Ben has an incredible voice, the band has super simplistic melodies that sound amazing, and you could look band after band, song after song, and NEVER find lyrics as meaningful as Ben's. I can't wait for their next album! Provided they make one =(
There songs have so much meaning. Nearly every song in their albums is worth listening to over and over. I just LOVE listening to their music. It's empowering and beautiful, without overdoing the screaming.
JUST UNMATCHABLE.....NO MORE BAND PERFORMS WITH SUCH FEELING AS DOES BB DOES....ITS FANTASTIC HOW AN ALBUM DEAR AGONY CAN HAVE ITS EACH N EVERY SONG A DIAMOND??......HATS OFF TO BEN N HIS BAND...
This is message from Vietnam, I just wanna say that they such a talent band and I do love all of their songs. The way they transmitted their emotions into every lyrics. There's no need to compare which band is the best. Just keep it in your heart and enjoy what music brings to you!
With every band there is bound to be a song or two or even an album you don't like... But NOT with Breaking Benjamin, every song is amazing and carries such a strong meaning, they are by far one of the greatest bands EVER!
This band has one of the coolest stories. They also make great music with excellent lyrics, excellent vocals, more complicated and emotional instrumentals the the bands above, and they aren't generic or radio rock. I've loved them since I found them back in 2010.
Best band of the past 20 years. Their lyrics are so incredible. They deserve Number 1.. They blow Blink 182 out of the water. Especially Linkin Park today after their new CD UGH!
breaking benjamin is the best band of rock thier lyrics are touching the voice of ben is awwsome the music is wenderfuuuuuuul there is no one like this big band!
My favorite band of all time! Their music is inspiring, passionate and relatable. Their lyrics are symbolic, gritty and truly express the hardships of life.