Top 10 Best Modern Rock Bands
The Contenders: Page 4
61
Mayday Parade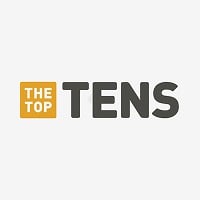 Mayday Parade is an American rock band from Tallahassee, Florida. Their debut EP Tales Told by Dead Friends was released in 2006, and sold over 50,000 copies without any label support.
Best band ever! Deserves way better than 136!
Hey, they deserve more. Listen to his song miserable at best and you'll change your mind :D
No they need to be in a much better spot in the lis more like 10
V 1 Comment
62
Velvet Revolver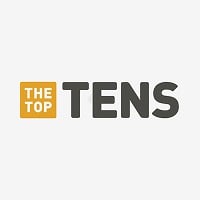 It is such un underrated band... Its a great band. Slash and Duff (both ex-GN'R) become this band fantastic. Listen to "Slither" and "Fall To Pieces" ;) - TimRise
The solo from Dirty little thing just blows my mind, one of the best songs of the 2000's.
This band has slash in it. I don't think I need to say more.
63
Oasis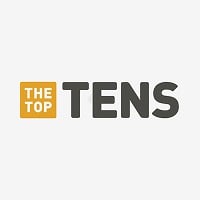 Oasis were an English rock band formed in Manchester in 1991. Developed from an earlier group, the Rain, the band originally consisted of Liam Gallagher (vocals and tambourine), Paul "Bonehead" Arthurs, Paul "Guigsy" McGuigan, and Tony McCarroll.
They actually should be #1, they are the only band of the last 15 years with attitude. by the way Linkin Park are terrible. - Monners55
Every Oasis song is just AMAZING! SERIOUSLY you can't not listen to all their playlist. Good vibe and pretty awesome instrumentals!
Noel and Liam Gallagher, it doesn't get any better great song writer and singers
Like pop rock? Love Oasis!
V 10 Comments
64
Weezer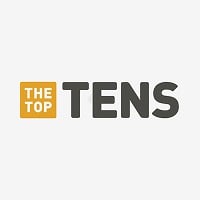 Weezer is an American rock band formed in Los Angeles in 1992, currently consisting of Rivers Cuomo (lead vocals, lead and rhythm guitar), Patrick Wilson, Brian Bell, and Scott Shriner.
Weezer has brilliant variety, so many good songs, something for everyone.
Weezer should be in the top 10 without a doubt there catchy rhythm unbelievable monster guitar licks in rhythm is unforgettable!
Why the hell are they this low? Much better than Linkin Park in my opinion.
Best band ever
V 9 Comments
65
The Offspring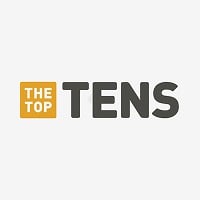 The Offspring is an American punk rock band from Huntington Beach, California, formed in 1984. Formed under the name Manic Subsidal, the band consists of lead vocalist and rhythm guitarist Dexter Holland, bassist Greg K., lead guitarist Kevin "Noodles" Wasserman and drummer Pete Parada.
The Offspring ROCKS! What more can I say? Best band ever!
Dexter's voice is amazing! They really should be in the top ten.
One of the best rock bands ever. Should be inside the top ten, also can't wait until they release their new album.
They deserve a much better place, They're one of the current best-known rock band. Their songs are all awesome, although they don't change their style as much as other bands in their albums, They make very catchy songs.
If you still haven't heard any song, try "You're gonna go far, kid"
They should be in the top FIVE
V 3 Comments
66
The Black Keys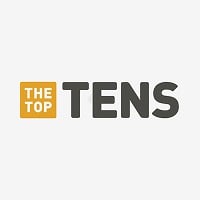 The Black Keys is an American indie rock and blues rock duo, that was formed by Dan Auerbach (Vocals, Guitar) and Patrick Carney (Drums). ...read more.
Unbelievable that they are ranked so low. The black keys have extreme talent for being only two members. Turn on the radio and you will no doubt hear one of their songs. They crush Lincoln park anyday. Very underrated!
How are these guys so low! Their living legends! Love the guitar along with the drums. These guys put so much skill and effort into all of their albums, unlike other bands who only have one or two good songs in one album. So underrated!
They have the potential to become the greatest band right now even better than Linkin Park.
So wrong they should be a lot higher then this in the ranking at least top ten
V 16 Comments
67
Iron Maiden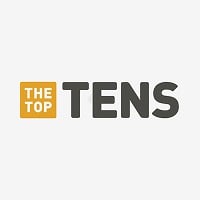 Iron Maiden are an English heavy metal band formed in Leyton, East London, in 1975 by bassist and primary songwriter Steve Harris. The most critically acclaimed period for the band was from 1983-1989. With vocalist Bruce Dickinson, bassist Steve Harris, lead guitarist Dave Murray, rhythm guitarist Adrian ...read more.
Iron Maiden was top notch back in the day and I still love the power of the music today.
Maiden Is the Best Band Out There they Could buy almost every band on this list... Period... Not one band even comes close to what maiden has achieved when all these bands listed can sell out stadiums 35 years later I'll believe it
Still not tired of their unique sound after all these years. Maiden Rocks.
Not exactly modern but hey, great band!
V 4 Comments
68
Puddle of Mudd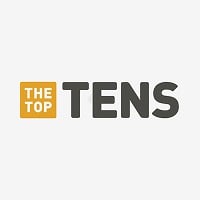 Puddle of Mudd is an American rock band formed in 1991. To date, the band has sold over seven million albums and has had a string of No. 1 hits with their most famous hit being "Blurry".
I love EVERY Puddle of Mudd song I've heard so far. Keep making music guys!
Pretty good band with potential!
Greatest underrated Rock Band on earth. YES, they know how to master great ROCk music. Yes, they are truly good musicians. They are as good (maybe even better) than Nirvana. Grunge never sounded SO GOOD. Love ALL your 6 CDs. Keep it up guys!
Whoever doesn't love this band is psycho. Unlike us, we are schizophrenic psychos.
V 3 Comments
69
Dream Theater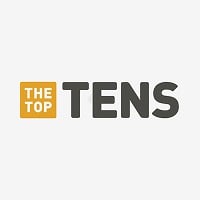 Dream Theater is an American progressive metal band from Boston, Massachusetts. The band was formed in 1985 under the name of "Majesty", only to change its name to Dream Theater later. ...read more.
So sad that this is only at number 71. DT has more talent than all ten of those top ten bands combined. I don't want to be hating on other people's bands or anything, they're alright, but none of them come even close the lyrical beauty of Learning To Live and The Spirit Carries On, The Master Musicianship of The Dance of Eternity and Six Degrees of Inner Turbulence, the surreal epics that are Octavarium and A Change of Seasons... I could go on forever. The musicians in the band are the best music has to offer and LaBrie's brilliant and well-matching vocals completes the deal. Anyone who doesn't vote this on number 1 has either not heard of them or does not have any taste in music whatsoever.
Best band of all time there sound is unique and continues to innovate with more and more albums. These walls, sacrificed sons, and panic attack are examples of songs that continue to echo throughout the thoughts and inspiration of (muse and the white stripes) rock bands that just do what Dream Theater started and continues to do. So 47 is a fit number for a band with the ability to create something new like some bands on this list not dream theater!
Laugh out loud. This list tells me that no one even knows what real music is. "laugh out loud" is all I have to say. This list is a joke. If this was a list where the people who have heard and listened to all types of rock, progressive would be #1. Dream theater would be number 1 if people werent such tools.
The fact that bands like 3 Doors Down, Alice in Chains, Incubus, Tool, Pearl Jam, and AC/DC and are not in the top 25 (of the bands listed) tells me that too many adolescents are voting. The fact that Dream Theatre doesn't make the top 10 tells me that the people who are voting haven't heard enough "rock" music to have any informed opinion. In the 72 bands that preceded Dream Theatre, you could not create a band to match their talent, let alone their consistency at making great songs. Very sad evidence of a declining music intelligence and an ear for great rock music.
V 14 Comments
70
Sick Puppies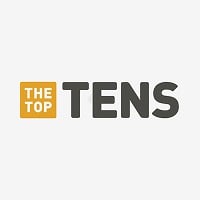 Sick Puppies is an Australian rock band, formed in 1997. Sick Puppies rose to prominence in 2006 when their song "All the Same" was uploaded along with a video to YouTube.
I can understand why Sick Puppies as high as I would like them to be, after all, they don't make albums very often. But that doesn't change the fact that they have probably the most meaningful songs there are, but they are still fierce. Plus, its a three man band, yet they sound twice as good as half of the other bands above them. I mean Linkin Park, really? They are more like half rock and techno now.
Well for one, this band is awesome! Two, this band may not have many albums but listen to the ones they have you will find some good songs, three, listen to "you're going down" and "change" most inspiring songs I've heard yet, four and last, if you can't like this band and or at least like one of those two songs then you don't like meaningful music. Period

P.S. The song "change" made me think maybe there's more to life than being stuck in the same rut every single day.
This band is a very diverse band, though it seems mos people on this list don't know what that means (FOB is "diverse" lol) Songs like "Connect" show their softer side, but songs like "Cancer" show their heavy side, and political side as well. Some of their songs are very unique, like "Under A Very Black Sky." Shim is a great frontman, (too bad he was kicked out) Emma is one of the best modern bassists out their and is hot as hell, and Mark is... well he's silent at most times, but is a badass when he shows his personality. SP for the win!
I honestly love there songs I'm going through something and this bad has my attention and helps calm me down.
V 1 Comment
71
Alice In Chains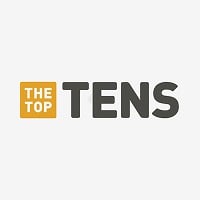 Alice in Chains is an American rock band formed in Seattle, Washington, in 1987 by guitarist and songwriter Jerry Cantrell and original lead vocalist Layne Staley.
Such an underrated band. Definitely deserve top ten. RIP Layne and Mike S. , so happy with the last two albums. - Laughitupfuzzball
Alive In Chains is the best band EVER! I love all of their songs!
Rooster, man in the box, angry chair, and these bones best songs ever
Heavy music. Down in a hole is so tragic but also so damn beautiful.
V 3 Comments
72
The Fray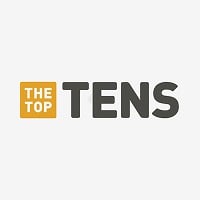 The Fray is an American rock band from Denver, Colorado. Formed in 2002 by schoolmates Isaac Slade and Joe King, they achieved success with the release of their debut album, How to Save a Life in 2005, which was certified double platinum by the RIAA and platinum in Australia, Canada, New Zealand and ...read more.
Best modern rock band 93rd that's an outrage!
Here are some of the songs they have written:
Over my head
Never say never
How to save a life
You found me
Over my head
Look after you
Vienna
Syndicate
Please listen to 1 of these songs and then you will probably vote for this one.
I love all of the frays music and I bet none of you have ever even listened to it... KINGS OF LEON WAS OVER THEM SERIOUSLY. Listen to these songs and your mind will change
How to save a life
You found me
Vienna
Look after you
She is
The fighter
Heaven forbid
Happiness
Fray on 74 in mere shame on this list. If not top 10, than they at least deserve to be in top 20. Listen to how to save a life, never say never or love don't die n you'll what I mean
The Fray's songs are not that kind of songs you forget with time. Their songs are simply striking.
V 3 Comments
73
Drive-By Truckers
Really a Southern Rock style band. They have been around for years and putting out awesome music. One of those bands with their own genre. Top ten in Southern Rock. If you like Little Feat to Allman Bros. Style they are a must.
DBT are an amazing band with three distinct guitarists and vocalists. Their music swings between Southern rock and alt country rock. They are good songwriters too. While they may not be in top ten rock band list, one of their mates -Jason Isabel is going up several notches in charts
Awesome southern gritty southern rock
74
The Rolling Stones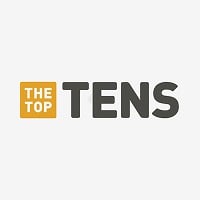 The Rolling Stones are an English rock band formed in London in 1962. The first settled line-up consisted of Brian Jones (guitar, harmonica), Ian Stewart (piano), Mick Jagger (lead vocals, harmonica), Keith Richards (guitar), Bill Wyman (bass) and Charlie Watts (drums). ...read more.
They shouldn't be on this list. Do people not know what modern means?
The greatest of a) like time
I only like 'Paint it Black'
Good band, but not modern.
V 1 Comment
75
Switchfoot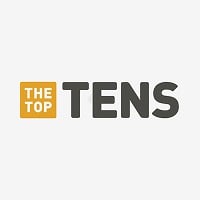 The measure of a good song is a song that sounds good on the first listen. The measure of a great song is a song that sounds good on the first listen and then gets better every time you listen to it again. I am familiar with the music of most of the bands on this list, and I quite enjoy much of their music as well, but lyrically Switchfoot is a cut above most others. Even musically, where many modern bands fail to live up to their lofty predecessors, Switchfoot is creative both in instrumentation and production techniques. Switchfoot manages to couple meaningful lyrics with music that will stay with you. Switchfoot doesn't make good music; they make great music. Give 'em a listen sometime
Damn they should be in the top ten
In my opinion Switchfoot is the best band of all time. Their Jon Foreman's lyrics never fail to be meaningful at any given time. They have never released an album that is anything short of awesome. They definitely should be in the top ten.
They're music speaks for itself.
76
Guns N' Roses
This Band Here Is Basically The Foundation Of Classic Rock! I Definitely Deserves Way Better Than This!
This band is ' awesome! Why the hell are they not at the top?! I know they aren't exactly modern but come on.
Are you kidding me, they should definitely be more relevant today, they deserve to be in the top 10.
These guys ae mint
V 5 Comments
77
Gorillaz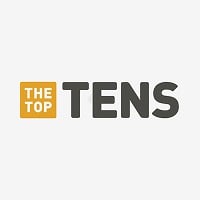 Gorillaz are an English virtual band created in 1998 by Damon Albarn and Jamie Hewlett. The band consists of four animated members: 2D, Murdoc Niccals, Noodle and Russel Hobbs.
Critically and in reality one of the best modern acts...
Gorillaz are pop-techno, not even close to being a rock band
Why are they not number one
So unique
78
Arcade Fire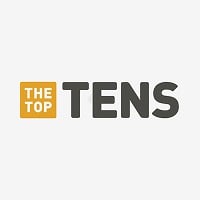 Arcade Fire are a Canadian indie rock band based in Montreal, Quebec consisting of husband and wife Win Butler and Régine Chassagne, along with Win's younger brother Will Butler, Richard Reed Parry, Tim Kingsbury and Jeremy Gara.
How can anyone take this list serious, if the most influential and innovative rock band of our time is not only nowhere in the top ten, but this low! Arcade Fire is the new Radiohead. No. 1 would be deserved.
79
Avantasia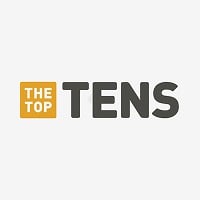 Avantasia is a German supergroup rock opera project created by Tobias Sammet, vocalist of the band Edguy.
80
10 Years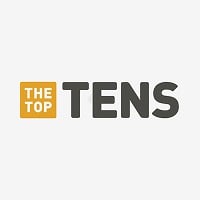 10 Years are an American rock band, formed in Knoxville, Tennessee in 1999. The band consists of Jesse Hasek, Ryan Johnson, Brian Vodinh, Chad Huff and Matt Wantland.
Unbelievable to see 10 years so low. The Autumn Effect was amazing; one of the best albums of the 2000s. It's a shame to see them at 202; should be top 20 at least.
I guess people don't know 10 years Wasteland was a big hit in 2005 very underrated band.
Kina mad I had to scroll to 208 to find 10 Years. Excellent band, very creative. Honestly should at least be in the top 50, if not top 10.
a shame...
V 2 Comments
PSearch List
Recommended Lists
Related Lists

Top Ten Most Overrated Modern Rock Bands

Top Ten Best Modern British Rock Bands

Top Ten Modern Christian Rock Bands

Top 10 Modern Rock Bands Teens Enjoy
List Stats
25,000 votes
669 listings
8 years, 64 days old

Top Remixes (162)

1. Radiohead
2. Coldplay
3. Muse
codywood

1. Avenged Sevenfold
2. Linkin Park
3. Breaking Benjamin
dolphin16

1. System of a Down
2. Linkin Park
3. Papa Roach
kostas090807
View All 162
Posts
My top 5 bands
visitor
TheWriter Discusses: Modern Rock Bands pt. 1
cjWriter1997
Error Reporting
See a factual error in these listings? Report it
here
.