Shinedown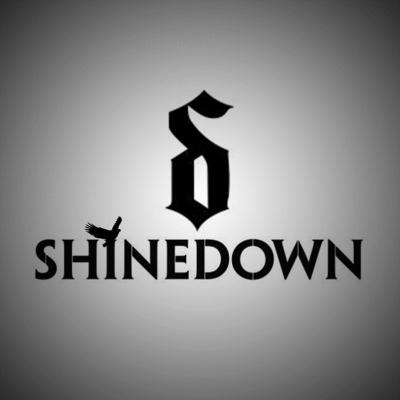 Uploaded by BKAllmighty
Info
Shinedown is an American hard rock band from Jacksonville, Florida, formed in 2001 and founded by members Brent Smith, Brad Stewart, Jasin Todd, and Barry Kerch.
Comments
Top
Popular
Newest
Shinedown is by far one of the greatest modern rock bands ever. The music is outstanding and Brent Smith's voice is beyond discusion. They are a very amazing band and deserve to be heard. I havn't heard one song that I dislike. I can honestly say even though they are slow at making their albums, they take there time and pick the best half of the 22-23 songs they make and put them in an album. They are also a major inspiration to many people. Multiple songs have been heard on the radio. Most of their first album leave a whisper was on the radio when it first came out. Millions of people have bought there albums and loved them. I don't know very many people that can honestly say they don't like shinedown. They deserve to be #1.
Shinedown is my most favourite band for now. They deserve to be at least on top 10. Their lyrics are so meaningful and inspiring. For example Dangerous, it motivates you to change yourself to be a better you. And Bully, it's an anti-bullying song. They also have beautiful ballads like Call Me, I'll Follow You, If You Only Knew and Through The Ghost. Overall they're a great band.
Every single album has solid songs on it. Even their new stuff is beautiful. The melodies, vocals of Brent Smith, the riffs, the background; everything. They had a full horn section in I'm Not Alright off of their Amaryllis album. They're a rock band that produces both solemn and joyful music and does an excellent job on both. Favorite band!
Great band that deserves to be top 10 of modern bands. Every album has killer music. This band has 16 hit singles in only four albums, which blows most bands out of the water. Check them out
Shinedown is my favorite band. Every song has great lyrics with a really deep meaning and are very relatable. Even without the lyrics Brent Smith's voice could make any song worth listening to. If you haven't heard of them listen to If you only knew, what a shame, second chance, and miracle.
Shinedown is the best band ever all there songs are different in some way and Brent has one of the best voices in the history of rock plus there 2008 album sound of madness is the best album ever I love how there make there music different and fresh
Shinedown is my favorite band. Brent Smith and his beyond amazing voice, the amazing Zack Myers, The underrated Barry Kerch and the great Eric Bass all come together in a great package known as Shinedown. Their talents far surpass many other bands, acoustic or not.
Shinedown should be top 5 right now. Brent Smith has one of the best voices I've ever heard. I also don't see how 5FDP is ranked so low. They have a great sound to all their songs. The drummer is great in many regards (Jen Ledger is better though. They make very good meaningful songs and inspirational songs as well. I always listen to Devour before Football games great pump up. don't get me wrong Linkin Park is good but Shinedown is better.
Don't get me wrong I like Linkin Park but their songs sound all the same. But Shinedown makes interesting songs that actually have a different progression unlike linkin par. By the way listen to diamond eyes and you'll know what I mean
Brent has some of the best vocals I've ever heard, Zach can deliver some great guitar work and backup vocals, and every song is carefully written, and it shows, damn near every song is relatable, and they can pull off nearly any genre
I saw Shinedown with three days grace and they were amazing. Shinedown should be at least number 5. I love Brent smiths voice and Barry is great at the drums. They are definitely my favorite band of all time
Why wouldn't you pick Shinedown for anything? There lyrics are meaningful and have great messages, and the mix of vocals and guitar is practically perfect. They also keep it radio friendly which is a major plus in my book.
Skillet is truly a great band. You can hear the thought behind the word and you know they care about what they're saying. Everyone has their own opinion on who is the best band but skillet is an inspiration to me and they have a unique sound which is unlike anyone else
How Shinedown isn't in the top 5, no way Linkin Park is #1, others I considered in top:
Three Days Grace
Altar bridge
Breaking Benjamin
Seether
Hinder
Papa Roach
RED
10 YEARS (way underrated, give them a listen! )
Nickelback
Shinedown is one of the best rock bands and they're very diverse every song is completely different from the other song which is very hard
Absolutely supreme singer in Brent Smith. Monster albums and brilliant live. Get shinedown further up this list. They thoroughly deserve to be right up there with the best.
If I could only listen to one band for the rest of my life it could easily be shinedown.
Are you serious? Shine Down should be easily top 5 if not top 3!
An incredible band, with frankly a range of incredible music, Shinedown rarely fails to deliver a fresh compilation of music each album for they release.
Shinedown deserves to be in the top 10 as does Skillet they to me are way better than most bands in the top 10
These guys are awesome. I love the way Brent Smiths voice and Zach Meyers guitar blend so easily. I also like A7X and halestorm - Biggyepicness
How the HELL is nickelback above shinedown... I'm loosing faith in humanity...
Really the most diverse band in modern rock I can not think of any song that sounds like other I wonder why some people say that their songs sound the same they are amazing
One of my best bands of all the time should be higher with tool thousand foot krutch theory of a deadman system of a down ashes remain chevelle skillet korn and disturbed
Ok what is this song doing so low on the list? These guys are really great, and really diverse. Just listen to their amaryllis album and you'll agree
Related Lists
Best Shinedown Songs

Best Songs On Shinedown's The Sound of Madness
Best Songs From Shinedown's Amaryllis
Top Ten Songs from Shinedown's "Threat to Survival"

Best Songs on Shinedown's Leave a Whisper