Best Movie Score Composers
ROTTIE13
The Contenders: Page 2
21
Henry Jackman
Loved what he did with Wreck-It Ralph!
22
John Powell
Personally best composer. Really How To Train Your Dragon was supernatural. Love tracks like Forbidden Friendship, Test Drive Romantic Flight. He has potential to be finest music composer of all time. - divphygamer
How To Train Your Dragon score was legendary! - mohit100
He should be so much higher, Hancock, Xmen Last Stand, HTTYD, The Bournes, the Ice Ages, Jumper he is amazing.
Same as other commenters, How to Train Your Dragon score truly elevated that film. Felt there was such a variety and originality between each of the cues that somehow fit the entire film wonderfully as a whole and make a great listen on the soundtrack. Definitely his best work of all. Forbidden Friendship, Test Drive and Romantic Flight the most.

...And then then he went and pulled it off again with How to Train Your Dragon 2 score (Battle of the Bewilderbeast, Flying with Mother, Stoick's Ship). Excellent mix of both previous and new themes. Am greatly anticipating his score for HTTYD3 which sounds to be even more dark and dramatic.
V 1 Comment
23
Akira Ifukube
BEST JAPANESE COMPOSER EVER! Should be number one - asantalo
24
Nino Rota
La dolce vita
8 1/2
Amarcord
All the best Fellini's masterpieces.
And the Godfather...
From a technical point of view, his technique is probably the best.
Greatest composer of all time is Nino Rota
25 Masaru Sato
26
Max Steiner
He was the "Father of Film Music" and he composed the music of Gone With the Wind in one only month. - tudorcfr90
Max Steiner should be on 2, but you guys are only listening to popular.
27 Wojciech Kilar
28
Tyler Bates
Probably the best you and coming movie score composer. First discovered him with 300. But also responsible for guardians of the galaxy films, John wick films... definitely a top 10 for me.
29
Randy Newman
Because Pixar's movies wouldn't be half of what they are without his music. - keep-me-posted
30 Fumio Hayasaka
31
Bernard Herrmann
Bernard Herrmann's use of the voices of the harp and low woodwinds is something else. Absolutely incredible. His work on the Ray Harryhausen films like "Jason and the Argonauts", "The 7th Voyage of Sinbad", and "Mysterious Island" were incredible. He also wrote music for arguably the most iconic American horror/thriller film known as "Psycho". Although television does not encompass the genre of film, his compositions for the first season of the Twilight Zone depicted the science fiction/drama genre perfectly. Without Bernard Herrmann's compositions, the films/shows would definitely not be as recognizable as they are to us.
He wrote some of the best Sword and Sandal scores of all time, The Egyptian, 7th Voyage of Sinbad, Jason and the Argonauts! Not to mention his iconic work on the Hitchcock classics. He deserves to be in the top 10.
Years ahead of his time. Invented countless musical techniques, had a career that started with Citizen Kane and ended with Taxi Driver. He also trained John Williams.
He composed the best Hitchcock's movie : "Psycho" and more like "Vertigo",...
32
Maurice Jarre
The "Bartertown" theme in Mad Max Beyond Thunderdome nails it. Also the main theme from "Zhivago" -- it is heartbreaking. For those two films alone, he must be in the Top 10. Until hearing "Pirates of the Caribbean", he was my Number One. Now I have him at Number Two.
33
Brian Tyler
Thor 2 and Iron Man 3
34 John Debney
35
Elmer Bernstein
Are You Having A Laugh. You All Clearly Have Some Big Alarming Gaps In Your Education. Bernstein's Work Is Beyond Beautiful. He Deserves To Be Up There With Morricone, William, Zimmer And Goldsmith. I Mean come on. Does "The Magnificent Seven" Not Ring Any Bells. The First Proper Composer Of The Silver Age. He Invented And Started A Trend Williams, Morricone, Goldsmith And Majority Of Current Composers Still Use Til' This Very Day
The Gypsy Moths (1969) film score is terrific! The Gypsy Moths, directed by John Frankenheimer, and starring Burt Lancaster, Gene Hackman, and Deborah Kerr is a classic, and Bernstein's music really sets the tone.
36
Randy Edelman
Gettysburg, Angels in the Outfield, Last of the Mohicans.
37
John Ottman
No words..Just hear apocalypse score..
38 Mel Brooks
39
A.R. Rahman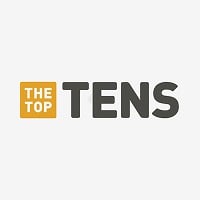 Allah-Rakha Rahman, is an Indian composer, singer-songwriter, music producer, musician and philanthropist.
He is the perfect example for how a musician have to be. You cannot ask John Williams or Morricone to compose an eastern piece, or African, etc. But in his hands every style of music is safe. From Jazz to Reggae, From Rock to Bollywod, Fom western classical to Indian Classical or Chinese... He has proved it over the times... - nikhiledakkott
He is the best!
The only reason he is not in the top ten is because he is indian and he is muslim. He is the music Maestro. Just listen to "Ellapughazum", "Jai Ho", "New York Nagarum"
He is simply the best. just listen "bombay theme", Dil se, Lagaan theme, the spirit of rangeela, hai rama from rangeela, to name a few. most reserved celebrity of India. and hello don't forget to listen Roja-The Rose.
40
Alan Menken
This guy is the whole package. Disney movies wouldn't be the same without him.
He composed the best Disney musicals.
PSearch List
Recommended Lists
Related Lists

Most Calming Movie Score Cues and Themes

Top 10 Best Modern Movie Composers
Best Movie Series
Best Movie Sex Scenes
List Stats
2,000 votes
98 listings
10 years, 210 days old

Top Remixes (21)

1. Ennio Morricone
2. Joe Hisaishi
3. Dimitri Tiomkin
SourNote2014

1. Ennio Morricone
2. John Williams
3. Jerry Goldsmith
BeatlesFan1964

1. Hans Zimmer
2. John Williams
3. John Powell
ChrisZimson
View All 21
Posts
Error Reporting
See a factual error in these listings? Report it
here
.