Best Movies of All Time
heather
The Contenders: Page 17
321
L.A. Confidential

Excellent tribute to film noir. Rather complex but understandable plot, involving police corruption, the "seamy underside" of 1940's Hollywood, political chicanery, tabloid journalism, and a dash of racism. Outstanding acting, especially by Kevin Spacey, Russell Crowe, and Denny DeVito. Another must see!
The mystery of this movie was great,how russel crowe found the criminal - zxm
322
Percy Jackson: Sea of Monsters

Who put this on here? I loved the books but these movies ruined them!
321!? This is top fifteen material! - goldiekitty2
Yeah the movies were nothing like the books - MaverickRide
323
Robin Hood - Prince of Thieves

324
Clue

V 1 Comment
325
Argo

Never enjoyed a movie so much, best story, best props (really feels like the 70s) and acting I've ever seen. Oh, and it also won the oscars! Brilliant movie!
326
Mega Shark vs. Giant Octopus

327
The Dogfather

The Godfather, then in became the Dogfather. Lame! But LOL. the title though. But don't make fun of Godfather, considered best movie of all time.
328
Anger Management

329
Commando

V 1 Comment
330
Videodrome

Below Scooby-Doo (2002). Think about that. - BeatlesFan1964
331
The Notebook

Absolutely the most perfect romantic movie :) Makes me tear up every time!
Oh dear. I cried every minute of watching this, and then for like, 3 days after :'). The plot is immense! I urge you to watch this! - Zackary1992
The best romantic movie I ever saw because it's so that they are in love that the distance brought them back together and that the memory of his wife came back together it's so distance that they are meant to be together
Terrible - 445956
V 29 Comments
332
The Hangover

Oh... Come on... This shouldn't be at this place... I think this is one of the movie which have greatest COMEDY..
Yeah.. Comedy.. Action.. Mystery.. Its should top 10
THE HANGOVER is one of the funniest movies I've ever seen in my lifetime!
BANNED. BANNED. BANNED. - shelleyduvallfan10
V 10 Comments
333
Once Upon a Time in America

Simply the greatest film of all time. Epic scope, a highly unique, well thought out and witty screenplay, masterful direction, and Morricone's fantastic music. Plus, the actors all nail it. The four main characters are brutal, but you learn their backstory, so learn the stuff they went through as kids, and their loyalty towards each other. And it has the effect of making you wish for them to succeed. Pure genius, and deserves to be way ahead of many of the films in the top 50. Cinematic poetry.
A very unique film. Sergio Leone is a very good director with an amazing style that you must adore!
This film is considered one of the definitive pictures of crime. Leone's epic is an amazing spiritual journey through the lives of ghetto youths David "Noodles" Aaronson and Max Bercovicz.
Below Scooby-Doo (2002). Think about that. - BeatlesFan1964
V 3 Comments
334
A Dog's Purpose

The abused the dog in the movie. Look it up on google
The best ever
Emotional...Proves that a dog's love for its master lasts forever,no matter what!
cool
V 3 Comments
335
Iron Man

Robert Downey Jr did not only put on an excellent performance, but he also gave birth to one of the biggest super hero franchises in history. This movie has amazing high tech gadgetry and sensational special effects. Amazing success and great performances.
Iron Man is an amazing movie. Not
just from the special effects but the outstanding acting from Robert Downey Jr. and comedy played. - nallimcamybloc
Robert Downey just immerses himself into his role and plays his part so brilliantly! This is definitely a spectacle in the Action/Super Hero legacy that has been left on the film industry.
How is this below iron man 3? - Triceratops
V 7 Comments
336
Singin' in the Rain

this is an amazing movie..jeez we need more movies like this
Feel good, heartwarming, funny, upbeat and charming. I love this movie - AngyC
One of the best and if not the best musical film of all time what on earth is it doing down here below the likes of a walk to remember and the grean hornet I have no idea god help my generation
It's the best musical of all time.
V 1 Comment
337
Spider-Man: Homecoming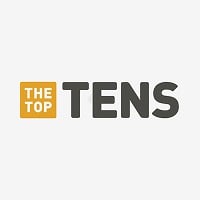 Amazing movie it was so good by far the best Spider-Man yet!
Best movie of 2017. - Fullwalking
How in the world is the amazing spiderman above homecoming and the raimi movies? - Triceratops
338
Batman: The Killing Joke

I love this movie. Sorry Heath Ledger, Jared Leto, Jack Nicholson. But Mark Hamill steals the show. I like this one better than Mask of the Phantasm. That's my opinion. - asantalo
I love this adaption. I like it better than The Dark Knight Returns and Year One.
Why is this movie under BVS and Batman and Robin? Those movies suck. This movie is better!
V 1 Comment
339
Groundhog Day

The more I watch it the more I love it. GREAT ENTERTAINMENT. Funnier every time. Make's me smile about winter, have to love Bill.
I've never understood people who don't like this movie when I saw edge of tomorrow I thought it was an action clone that wasn't as good as the original even though a great movie - Hiimme
It's so good, if you ever feel sick, health, happy, sad or you just want to see an amazing movie see this one.
Below Scooby-Doo (2002). Think about that. - BeatlesFan1964
V 2 Comments
340
Shrek 2

My favorite movie of all time and its not even in the top 100. I love all of the Shrek movies I watched them over and over when I was younger. Granted the last two werent that good, but the second is way better than the first. I laugh so hard at this movie even now I find it funny. Loved the Puss and Boots spin off, still waiting on Donkey to get his own movie. Shrek was my childhood if it was yours too vote.
One of, if not the best childrens' flims.
THIS MOVIE WAS SO BAD SEE THIS IS WHAT I HAVE BEEN TALKING ABOUT that's WHAT I MEAN WHEN I SAID messED UP LIST WHEN I DID HOME THIS GETS ALL THE STUFF WRONG I MEAN COME ON It's SO BORING It's THE WORST SHREK MOVIE EVER I TELL YOU I TELL YOU don't WATCH THIS MOVIE IT IS WAY BADDER THAN THE 1ST ONE THE LAST 2 SURPRISED ME! WAY BETTER SHOULD BE LOWER ON THIS LIST!
PSearch List
Recommended Lists
Related Lists

Scariest Movies of All Time

Best Horror Movies of All Time

Greatest Comedy Movies of All Time

Top Ten Animated Movies Of All Time

Top Ten Most Inspirational Movies of All Time
List Stats
112,000 votes
3,081 listings
12 years, 26 days old

Top Remixes (712)

1. The Shawshank Redemption
2. The Godfather
3. The Sixth Sense

DCfnaf

1. Star Wars: Episode V the Empire Strikes Back
2. War for the Planet of the Apes
3. The Dark Knight

PeeledBanana

1. Pirates of the Caribbean: Curse of the Black Pearl
2. Thor: Ragnarok
3. Hotel Transylvania

darthvadern
View All 712
Posts
Songsta41
Movie Review No. 1: To Kill a Mockingbird (1960) (SPOILERS)
MontyPython
Movie Review No. 2: The Big Short (2015) (SPOILERS)
MontyPython
Violence in Movies
phillysports
Egnomacs Movie Review #3: The Shawshank Redemption
egnomac
Error Reporting
See a factual error in these listings? Report it
here
.