Top Ten Best Music Genres
RHCPfan
The Contenders: Page 3
41
Glam Rock
This is the scene that reigned the 80's. It's part of rock n' roll so love it. Bands like Kiss, Motley Crue etc. Are great.
Already voted for punk, but next in line for me is glam rock. David bowie = God
This is a great genre cause it has and I have to say my most favorite bands of all time and that is GUNS N ROSES!
Needs to be in the top 10
V 2 Comments
42
Metal
Metal is awesome better than hip hop
So good that it's on here twice!
Metal is the best music in this world believe it or not is the greatest
Without this, music would NEVER be the same.
V 1 Comment
43
Trance
Let me put it this way...

Armin van Buuren
Paul van dyk
Markus Schulz
ATB
Dash Berlin
Tiesto
Gareth Emery
Ferry Corsten
Above & Beyond
Cosmic Gate

...
No one will ever beat them
I think trance is definitely the best genre that isn't that mainstream, the other people would rate Heavy Metal as the best genre, but that is more mainstream than trance, trance hasn't been at it's been since the 90's though really. But it's always been my favourite and it brings back memories of the 90's. It sure is better than dubstep, which is rated higher, shows this list is biased to what we know and what we don't.
Its my favorite music type because of its power to embrace and relax you with joy I'd give this 5 stars out of 3

Many genres Including Pop, Rap, Some other Electronic music, etc are going downhill but 138 BPM trance keeps Improving every year, but it's way too underrated.
V 16 Comments
44
Opera
Opera is the shut
45 Piano Rock
46
Dubstep
Everything before all that 2009 noise was great. Even though I like some of the new stuff these producers pull out, I think the early years of the genre were the best.

Go listen to Burial, Skream, Benga, whatever, and compare that to Skrillex. The difference is quite notable.
Get with the times, sure it may sound like a bunch of weird noises, but once you get a feel for dubstep it attaches to you like a limpet. People say it's not real music, but I think to be a dubstep artist you need to have some musical talent to string those sounds together and let it flow. So yeah, dubstep is a real form of music, and it's addictive!

Hear some of skrillex and agree with me - Mushroom99
Dubstep tells a story within the bass drops, techno-style notes and sometimes some lyrics. I like punk, metal, emo, rock etc, but all those tell a story with only lyrics, some songs even just tell a story that is so simple that it's like from a children's story book. If you listen to a song in dubstep, you will find that the song has no meaning. However, there is a meaning, but you need to find it out yourself. All dubstep songs can make you rave out and dance, and sometimes calm you down or make you feel better. Dubstep is the genre with the deepest meaning and it's the best raving music. Good job Skrillex.
Please keep your crazy-ass deepness to yourself. If you wanna go that far into it, just interpret Pink Floyd and Rush albums, or something. - MrWizard1234
sexy
V 50 Comments
47
Punk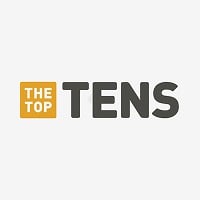 V 2 Comments
48
Swing Music
Go listen to some Benny Goodman and feel like you're in a Mafia movie.
It just gives a feeling of excitement and you feel as if you're right there in France or playing the instrument! It gives you a feeling to dance like your back in the good ol' days! Sounds so much better than a bunch of noises put together amd being called music, this is actually well written music for instrumentals!
V 2 Comments
49
Folk rock
Neil young, The band! This is some good music!
50
Melodic Metal
It's something better than this? It's the most beautiful combination ever. Dark side of metal and beautiful voices and vocals. I love it!
Metalcore combine the best of both heavy metal with growling vocals & melodic music with clean vocals, really hard to make & each song is unique
Beside it's a modern genre as some describe it as the future of metal
V 1 Comment
51
Trap
Trap is not just "another electronic music genre." It's not my favorite, but if you dig deeper, you will find some great, melodic, meaningful trap music. Electronic music gets a lot of hate because when most people think of trap music/electronic music, they're thinking of the mainstream EDM songs, and assume that these songs represent the entire electronic industry (which, for the record, they don't). There are great electronic songs out there, you just have to find them.
Trap is one of the best music genres out there. I can't believe how this is 48th
Trap is actually one of the worst music genres out there at least in my opinion because like many other electronic music genres it sounds absolutely awful (note this is all my opinion)! - TheThomasThomas
Trap is not just the mainstream trap. There is also calmer, more melodic versions that cover more emotion.
Trap rap is trash rap - 445956
V 7 Comments
52
Rap Metal
I'm pretty sure rap metal is just another word for nu metal, and it is not garbage. Nu metal is awesome, anyone who says it sucks has simply not listened to enough of it.
There's only one word to describe it and it's garbage. - PositronWildhawk
Guys everyone who want to know the diffrebt of nu metal and rap metal that is in rap metal you can have guitar solo's and It's without electronic aounds. Listen to rage against the machine and after this listen to Linkin Park or slipknot and you can hear the diffrent sound of music
V 4 Comments
53
Folk Metal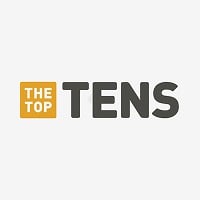 No doubt, the only reason I like music is because alestorm, turisas, ensiferum and so much more bands are there to lit my way through school!
Folk metal is what it says. It's usually traditional Scandinavian instruments mixed with metal and often deathmetal grown or pure song. It's also very musical and headbang "friendly".
Absolutely the best of all (with symphonic metal! ) Bands like Turisas, Ensiferum and Alestorm should far more known to to the world!
Why don't create a category "Pirate Metal", the trust is in Alestorm
V 2 Comments
54 Electronic Rock
55
Dance
I like it a lot good kinds of dance
House, trance, chillout, happy hardcore. So many and lots of them are good
Now, I know that I said voice trumps beat, but, why not have a dazzling voice and a killer club banger! I am a little raver, I love dancing to music (very poorly, mind you) but I love dance music! Rave, trance, dubstep, house, techno, synthpop, some disco, nu-disco, eurodance, EDM, alternative dance, dancehall, electro, you name it, I probably dance to it (alone in front of my mirror). Hell...rock, Latin music, jazz, I'll dance to just about anything. - theOpinionatedOne
David Guetta is king of this genre!
House music
V 1 Comment
56
Classic Country
Yes! The original soul of country! Why is this at 62? It should be at least in the top 40 or something.
Bobby Bare is the best artist ever
57
Power Pop
You obviously have never listened to original weezer, they are alternative not "power pop"
You've got to be Kidding me right? Bands like Weezer, Jimmy Eat World and so many other great bands.
Those are great alternative ban ds. p ower pop is just one step closer to pop than the already bad genre pop pu nk. b ased on the bands you listed you would say radio-head is power pop.
58
Industrial Rock
A perfect combination of rock and industrial (a form of electronic music). Noble bands include Nine Inch Nails, Ministry, KMFDM, Filter, and Rammstein.
This I think should get more attention and it falls under the techno category even though it is a mix of rap and heavy metal.
One of the best forms of electronic rock out there.
59
House
I don't know why this not at the top ten. But this is one of my favorite music genres of all time. Best examples is Daft Punk and deadmau5!
House music the only music in the world to still evolve It has over 12 sub genres. someone tell me what's beating that
This should have definitely been higher. Don't know why it's at 55?!?
no - KingofSnails42
V 10 Comments
60
Art Rock
One particular band has turned me onto this expressive style of rock, and that band is Florence + the Machine. Her ethereal vocals and the incredible backing music was just so captivating to me, and her lyrics complement the style so perfectly. It's a very unique style and that's why I like Art Rock so much. - theOpinionatedOne
Art Rock acts include Roxy Music, David Bowie, Jethro Tull, Electric Light Orchestra, Moody Blues, Emerson, Lake and Palmer, Procol Harum, Peter Gabriel... And still on 51?!
Come on people..
PSearch List
Recommended Lists
Related Lists

Top Ten Music Genres That Teens Like
Top Ten Most Underrated Music Genres
Most Overrated Music Genres
Top Ten Music Genres That Shouldn't Even Be Considered Music
List StatsUpdated 27 May 2017
16,000 votes
319 listings
8 years, 335 days old

Top Remixes (179)

1. Rock n' Roll
2. Soul
3. Pop Rock
DCfnaf

1. Alternative
2. Soul
3. Experimental Rock
theOpinionatedOne

1. Grunge
2. Heavy Metal
3. Progressive Metal
DNuhlFC
View All 179
Posts
Rock vs Rap vs Pop vs R&B vs Country vs Metal (not a poll)
WonkeyDude98
If you want to try out different music genres
Mcgillacuddy
Error Reporting
See a factual error in these listings? Report it
here
.