Top Ten Best Music Genres
RHCPfan
The Contenders: Page 3
41
Opera
Opera is the shut
42
Pop Punk
I feel like the name "pop punk" contradicts itself. Pop means popular, and its what the majority listens to. PUNK is this rebellious spirit that pees on the majority and rules. Pop punk is what teen girls listen to to make them feel like rebellious punks, despite actually being preppy. If you want to understand what I'm talking about listen to Sex Pistols or The Clash or Bad Religion
And here folks you have genre of overrated bands, including but not limited to the sub-par bands licensed to fueled by ramen.
What the hell did people ever here about a band called blink 182 there the best band I've ever heard this genre should be definitely in the top 5.
All time low
V 11 Comments
43 Traditional Heavy Metal
44
Trance
Let me put it this way...

Armin van Buuren
Paul van dyk
Markus Schulz
ATB
Dash Berlin
Tiesto
Gareth Emery
Ferry Corsten
Above & Beyond
Cosmic Gate

...
No one will ever beat them
I think trance is definitely the best genre that isn't that mainstream, the other people would rate Heavy Metal as the best genre, but that is more mainstream than trance, trance hasn't been at it's been since the 90's though really. But it's always been my favourite and it brings back memories of the 90's. It sure is better than dubstep, which is rated higher, shows this list is biased to what we know and what we don't.
Its my favorite music type because of its power to embrace and relax you with joy I'd give this 5 stars out of 3

Many genres Including Pop, Rap, Some other Electronic music, etc are going downhill but 138 BPM trance keeps Improving every year, but it's way too underrated.
V 16 Comments
45 Piano Rock
46
Swing Music
Go listen to some Benny Goodman and feel like you're in a Mafia movie.
Swing music is so underrated because people in the 20s r almost gone ;-; more people should listen to this genre
It just gives a feeling of excitement and you feel as if you're right there in France or playing the instrument! It gives you a feeling to dance like your back in the good ol' days! Sounds so much better than a bunch of noises put together amd being called music, this is actually well written music for instrumentals!
Amazing.
V 1 Comment
47
Art Rock
One particular band has turned me onto this expressive style of rock, and that band is Florence + the Machine. Her ethereal vocals and the incredible backing music was just so captivating to me, and her lyrics complement the style so perfectly. It's a very unique style and that's why I like Art Rock so much. - theOpinionatedOne
Art Rock acts include Roxy Music, David Bowie, Jethro Tull, Electric Light Orchestra, Moody Blues, Emerson, Lake and Palmer, Procol Harum, Peter Gabriel... And still on 51?!
Come on people..
48
House
I don't know why this not at the top ten. But this is one of my favorite music genres of all time. Best examples is Daft Punk and deadmau5!
House music the only music in the world to still evolve It has over 12 sub genres. someone tell me what's beating that
Metal: Heavy metal, thrash metal, death metal, nu metal, industrial metal, speed metal, power metal, Melodic death metal, Black metal, groove metal, progressive metal, doom metal, glam metal - SoldierOfFortune
This should have definitely been higher. Don't know why it's at 55?!?
no - KingofSnails42
V 10 Comments
49
Emo
Modern emo is just teenagers whining about life and how their life sucks, promoting depression in teenagers. But when emo was made in the early 80's, it meant that the singer put so much emotion into a subject, the poetry was AMAZING. Then it was overtaken by depression when the scene came in 2004. Bands like Sunny Day Real Estate, Jawbreaker, Rites of Spring, The get up Kids are all amazing emo bands. - Plonderss
How is this #240? This should at LEAST be in the top 20 with crap genres like electronic, and rap, pop above it. Emo bands, such as Rites of Spring, Taking Back Sunday, Moss Icon, Jawbreaker, they are all amazing, and talented. They spend hours writing lyrics that come straight from the heart. I see why this isn't #1 but it should be way higher. It's hard to put this punk influenced, highly cultured genre in a box, there are some alternative rock influenced bands such as Sunny Day Real Estate. Just get a band, show your emotions in emotionally abstract lyrics that haunt your mind and sooth your soul.
Emo is not just whiney no talent kids singing some sappy song about 1st world problems, emo stands for emotional, yes, it's emotional. Why is that a bad thing? Some one singing about what they feel after they loss someone, someone singing about battling depression, WHY IS THAT BAD? A lot of people can relate to it, people that can't relate or understand it are robots with no consideration for other people. I'm not even that big a fan of emo music, but it needs more credit! A lot of people just say emo is whiney, it's not. emo is emotional, emo is sad, emo is powerful. Just because a song is emo, doesn't mean it's a bad song. Listen to more emo music, then you will see.
I'm not talking about pop punk. I'm talking about the actual emo bands, such as Sunny Day and American Football, and new emo revival bands such as Tiny Moving Parts.
V 14 Comments
50
Classic Country
Yes! The original soul of country! Why is this at 62? It should be at least in the top 40 or something.
Bobby Bare is the best artist ever
51
Punk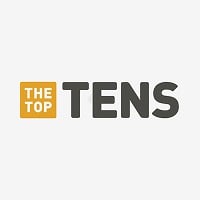 Punk rock is a subgenre of rock music. It usually has rebellious lyrics and down stroked power chords played on guitars. Bad Religion, Sex Pistols, and Green Day (actually pop-punk, which is still punk in a way) are a few punk rock bands. The subgenre influenced thrash metal because of it's down stroked ...read more.
This should be number 4
Oh my god yes 5sos 4 life,!,1!,!
I hope this was a joke, punk (Bad Religion, Nofx, Dead Kennedys) is great, but 5sos is not punk, nor great - izaguf
52
Dance
I like it a lot good kinds of dance
House, trance, chillout, happy hardcore. So many and lots of them are good
Now, I know that I said voice trumps beat, but, why not have a dazzling voice and a killer club banger! I am a little raver, I love dancing to music (very poorly, mind you) but I love dance music! Rave, trance, dubstep, house, techno, synthpop, some disco, nu-disco, eurodance, EDM, alternative dance, dancehall, electro, you name it, I probably dance to it (alone in front of my mirror). Hell...rock, Latin music, jazz, I'll dance to just about anything. - theOpinionatedOne
David Guetta is king of this genre!
House music
V 1 Comment
53
Melodic Metal
It's something better than this? It's the most beautiful combination ever. Dark side of metal and beautiful voices and vocals. I love it!
Metalcore combine the best of both heavy metal with growling vocals & melodic music with clean vocals, really hard to make & each song is unique
Beside it's a modern genre as some describe it as the future of metal
V 1 Comment
54
Neo-classical Metal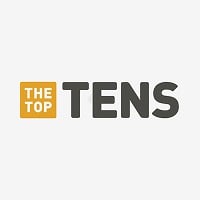 Neoclassical metal is a subgenre of heavy metal that is heavily influenced by classical music and usually features very technical playing, consisting of elements borrowed from both classical and speed metal music.
Has to be the best music genre. It gets me every time, taking advice from the masters of long ago and mixing it with the creativity and awesomeness that takes place today (called metal).
A very great music genre. It takes a lot of skill too.
It's the answer for people who say metal is just noise.
55
Rap Metal
I'm pretty sure rap metal is just another word for nu metal, and it is not garbage. Nu metal is awesome, anyone who says it sucks has simply not listened to enough of it.
Listen if you have
Listen if you have
Guys everyone who want to know the diffrebt of nu metal and rap metal that is in rap metal you can have guitar solo's and It's without electronic aounds. Listen to rage against the machine and after this listen to Linkin Park or slipknot and you can hear the diffrent sound of music
V 3 Comments
56
Folk Metal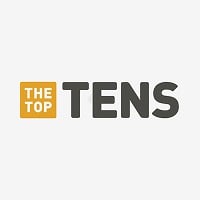 Folk metal is a fusion genre of heavy metal music and traditional folk music that developed in Europe during the 1990s.
No doubt, the only reason I like music is because alestorm, turisas, ensiferum and so much more bands are there to lit my way through school!
Folk metal is what it says. It's usually traditional Scandinavian instruments mixed with metal and often deathmetal grown or pure song. It's also very musical and headbang "friendly".
Absolutely the best of all (with symphonic metal! ) Bands like Turisas, Ensiferum and Alestorm should far more known to to the world!
In my point of view it mixes many genres and subgenres, which makes it great.
V 3 Comments
57
Glam Rock
This is the scene that reigned the 80's. It's part of rock n' roll so love it. Bands like Kiss, Motley Crue etc. Are great.
Already voted for punk, but next in line for me is glam rock. David bowie = God
This is a great genre cause it has and I have to say my most favorite bands of all time and that is GUNS N ROSES!
Needs to be in the top 10
V 2 Comments
58
Trap
Trap is not just "another electronic music genre." It's not my favorite, but if you dig deeper, you will find some great, melodic, meaningful trap music. Electronic music gets a lot of hate because when most people think of trap music/electronic music, they're thinking of the mainstream EDM songs, and assume that these songs represent the entire electronic industry (which, for the record, they don't). There are great electronic songs out there, you just have to find them.
Trap is one of the best music genres out there. I can't believe how this is 48th
Trap is actually one of the worst music genres out there at least in my opinion because like many other electronic music genres it sounds absolutely awful (note this is all my opinion)! - TheThomasThomas
Trap is not just the mainstream trap. There is also calmer, more melodic versions that cover more emotion.
Trap is just awesome no commentary
V 9 Comments
59
Chiptune
Why is this at 115? This should at least be at 30. - LargeDemon
This genre needs more love! - drdevil
60 Electronic Rock
PSearch List
Recommended Lists
Related Lists

Top Ten Music Genres That Teens Like
Top Ten Most Underrated Music Genres
Most Overrated Music Genres
Top Ten Music Genres That Shouldn't Even Be Considered Music
List StatsUpdated 22 Aug 2017
17,000 votes
530 listings
9 years, 57 days old

Top Remixes (183)

1. Rock n' Roll
2. Classical
3. Pop
drakeh1

1. Heavy Metal
2. Rock n' Roll
3. Blues
ryanrimmel

1. Heavy Metal
2. Grunge
3. Hard Rock
JonnyGordon
View All 183
Posts
Rock vs Rap vs Pop vs R&B vs Country vs Metal (not a poll)
WonkeyDude98
If you want to try out different music genres
Mcgillacuddy
Error Reporting
See a factual error in these listings? Report it
here
.