Top Ten Best Music Genres
RHCPfan
The Contenders: Page 5
81
Folk rock
Neil young, The band! This is some good music!
82 Comedy Rock
83 Nu Metalcore
84
Djent
Djent is the best! True abilities of musicians come out with djent! Oh, the riffs, the odd time signatures, the djent sound, I LOVE IT ALL! TesseracT, Periphery, Meshuggah, Animals As Leaders, Vildhjarta and many more...my favorites. I'm wondering why djent is down here...
Tesseract, Plini, Animals as leaders... for the Love of Djent I vote here
V 1 Comment
85
Instrumental Hip Hop
I know she's a pop artist, but I think Adele's voice is good for instrumental songs.
Um, why? This genre already sucks.
The genre with the most soul and most emotions, and there aren't ever any lyrics. - InsertNameHere
V 2 Comments
86
Country Rap
This new sub genre has evolved from country music and is very catchy and the perfect music for long drives
Why the hell is this so far down this genre is great with people like young gunner, Jawga boyz, Bottle neck, Twang and round, bubba Sparxxx, Dez, The Lacs, Moonshine bandits the list goes on and on it should be a lot more popular and when it come to listening to music during a drive there's no better genre the only genre better then country rap is country it's self - donovanthorn
Jason Alden dirt road is a good song.
87 Neoclassical Darkwave
88 Old School Hip Hop
89
House
I don't know why this not at the top ten. But this is one of my favorite music genres of all time. Best examples is Daft Punk and deadmau5!
House music the only music in the world to still evolve It has over 12 sub genres. someone tell me what's beating that
Metal: Heavy metal, thrash metal, death metal, nu metal, industrial metal, speed metal, power metal, Melodic death metal, Black metal, groove metal, progressive metal, doom metal, glam metal - SoldierOfFortune
This should have definitely been higher. Don't know why it's at 55?!?
no - KingofSnails42
V 10 Comments
90 Contemporary Country
91
Gothic Rock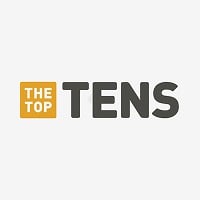 A genre most people stereotype with being popular among girls. Our society needs a complete overhaul and we need to have a mandatory music class where we teach people about all music genres.
People should give this a chance
Its great. Bauhaus
I think more people would like it if they had any idea what it was. Bauhaus, Christian Death, Sisters of Mercy, The Cure, Souxie and the Bandshees, Virgin Prunes,etc.
93 Electro Rock
95
Acid Rock
Just listen to Light my Fire by The Doors. People say its one of the greatest american rock songs of all time. - ElectricCorpseSlayer
97 Indie Hip Hop
98
Post-Hardcore
Falling In Reverse, Escape The Fate, The Used, Upon This Dawning, For All Those Sleeping, Sleeping With Sirens, Pierce The Veil, Secrets, Asking Alexandria, A Skylit Drive, Yashin, Make Me Famous, Her Bright Skies, Palisades, Woe, Is Me, Issues, Ice Nine Kills, That's Outrageous!, Of Mice & Men, Attack Attack!, We Came As Romans, Sent By Ravens, Adept, La Dispute, Hopes Die Last, Eyes Set To Kill, Memphis May Fire, Close To Home, A Day To Remember, Modern Day Escape, Dead Rabbits...
Really post hardcore is this low on the list? It breaks the barrier between pop punk and metal (Most bands) Combining screams with singing. It's a great genre.
One of the most emotionally deep genres I've listened to. There's a lot of analogy usage, letting the music be interpreted in tons of ways. That's one of the main reasons it's my favorite music genre. Ex: Pierce The Veil, Sleeping With Sirens, Of Mice & Men, Bring Me The Horizon, Get Scared, etc.
Ian Mackaye and Fugazi are probably ashamed of what the genre they created became. - izaguf
V 11 Comments
99
Indie Pop
It's outside-the-box pop. I am a jazz musician, and I listen to a wide variety of genres, including hip hop, classical, funk, etc, but I do find myself really drawn to indie pop, because it's energetic and powerful but it still has original and organic meanings to it. A lot of times, the people who play it have more interesting stories to tell, too.
So underrated! This genre is like pop music but has more meaning then generic topics! Indie pop Artists/Bands write, compose, and produce their own tracks which gives this genre a Uniqueness!
I'm in love with this but it's so underrated. Some don't even know indie music exists!
A great genre, SWITCH PLACES WITH POP RIGHT NOW! Basically, it's an underground, underrated form of DIY pop. If you like pop but think the lyrics should be better, no autotune, and more deep, then Lorde, Lana Del Ray, Ellie Golding, Marina and The Diamonds, Tove Lo. Or their is Charlie XCX for all you sheep.
V 3 Comments
100 Contemporary Christian
PSearch List
Recommended Lists
Related Lists

Top Ten Music Genres That Teens Like
Top Ten Most Underrated Music Genres
Most Overrated Music Genres
Top Ten Music Genres That Shouldn't Even Be Considered Music
List Stats
18,000 votes
647 listings
9 years, 150 days old

Top Remixes (196)

1. Alternative
2. Soul
3. Experimental Rock
theOpinionatedOne

1. Grunge
2. Heavy Metal
3. Progressive Metal
DNuhlFC

1. Rock n' Roll
2. Classical
3. Pop
drakeh1
View All 196
Posts
Rock vs Rap vs Pop vs R&B vs Country vs Metal (not a poll)
WonkeyDude98
If you want to try out different music genres
Mcgillacuddy
Error Reporting
See a factual error in these listings? Report it
here
.