Top Ten Best Music Genres
RHCPfan
The Contenders: Page 5
81
Christian
Christian music is amazing! I listen to and play guitar to it every day! I know some people say there is no talent needed to write Christian music, but you guys are wrong! If you wanna see some hard to play christian music, search up some Skillet, or Red for example. There are some bands that aren't as hard rock and not as hard to play, but even the smallest addition to a song can make it the most popular in the world!
I don't think this classifies as a genre of music. (Maybe Choir or Christian Choir? ) But all of my favorite bands who play metal, and rock are Christian... So +1
I know for myself, it helps me in every part of my life. Just like living water the praise moves within me
You guys are all going to hell. This should be number 1, NOT 61.
V 3 Comments
82
Vocaloid
Vocaloid itself is music software. It's sold as a voice for producers who can't sing and can't find a singer. It's sold as "a singer in a box" Now that you know what it is we can discus. One of the best things about Vocaloid is it's range of meanings and range of genres. From the light pop sound of Sweet Magic to Hakaine Maiko singing screamo in Rebound. From the energetic and upbeat Tell Your World to the serene and beautiful Night Cruise to the dark a twisted Hitobashira Arisu. (Alice Human Sacrifice) Any human emotional imaginable has been turned into a song. Most of the quality songs are in Japanese. The reason I love Vocaloid is because when l listen to Someone Like You by Adele I don't feel very much. It's a break up song, and I myself have never been in a relationship. So it makes sense I wouldn't relate much. But when I heard Megurine Luka (A Specific Vocaloid. Portrayed as a woman in her early twenties with pink hair. She has a much softer voice compared to other ...more
Vocaloid is not a genre. It's a mix of multigenres generated by a piece or pieces of software. For example Hatsune Miku can sing J-pop, hip-hop, EDM, Techno, and many other genres. Or to simplify what I said. Vocaloid is a piece of software that is to - Crysis
To finish what I was typing, I said that Vocaloid is a piece of software used to create or sing songs generated by a user. - Crysis
V 1 Comment
83 Russian Folk
84 Classic Rock
85 Comedy Rock
86 Nu Metalcore
87
Techno
It's just cool. Deal with it, and before somebody think I only listen to techno. You are WRONG. And it's sad pop is 15th
V 2 Comments
88
Nightcore
Deal with it guys, nightcore is trash and also promotes stealing other peoples music and making money out of it. Should be way lower if you ask me.
I think if it was one or two artists it could be considered unique and good but there are so many nightcore artists out there - samh
If anything, Nightcore is only an artist which makes squeaky high pitched music, not a genre and is considered to ruin an original track. Although, Nightcore has introduced us a new genre we'd like to call "Extratone"
It's like a penis in a biscuit.
So good it's so pure good listen to
paramore-misery bisness
avril lavine-girlfrind
for the starters
V 6 Comments
89
50s Doo-wop
Funny how this is at 111. And it has "50s" in it
90
Djent
Djent is my favourite genre for a variety of reasons. You can go from listening to something as heavy and brutal as Meshuggah to something as relaxing and tranquil as Animals as Leaders all within the same genre. It is a genre that is serious yet jovial, simplistic on the surface but very complex when you look further into it. There is something in it for everyone, which I cannot help but commend. It is simply an amazing genre. - Zalazaar
Djent is the best! True abilities of musicians come out with djent! Oh, the riffs, the odd time signatures, the djent sound, I LOVE IT ALL! TesseracT, Periphery, Meshuggah, Animals As Leaders, Vildhjarta and many more...my favorites. I'm wondering why djent is down here...
Meshuggah is life
Tesseract, Plini, Animals as leaders... for the Love of Djent I vote here
91
Instrumental Hip Hop
I know she's a pop artist, but I think Adele's voice is good for instrumental songs.
Um, why? This genre already sucks.
The genre with the most soul and most emotions, and there aren't ever any lyrics. - InsertNameHere
V 2 Comments
92 Neoclassical Darkwave
93 Old School Hip Hop
94
Trance
Let me put it this way...

Armin van Buuren
Paul van dyk
Markus Schulz
ATB
Dash Berlin
Tiesto
Gareth Emery
Ferry Corsten
Above & Beyond
Cosmic Gate

...
No one will ever beat them
I think trance is definitely the best genre that isn't that mainstream, the other people would rate Heavy Metal as the best genre, but that is more mainstream than trance, trance hasn't been at it's been since the 90's though really. But it's always been my favourite and it brings back memories of the 90's. It sure is better than dubstep, which is rated higher, shows this list is biased to what we know and what we don't.
Its my favorite music type because of its power to embrace and relax you with joy I'd give this 5 stars out of 3

Many genres Including Pop, Rap, Some other Electronic music, etc are going downhill but 138 BPM trance keeps Improving every year, but it's way too underrated.
V 16 Comments
95
Chillstep
Are you serious? 66 for Chillstep? This music is amazing! I can't believe gangsta rap and emo punk garbage is rated higher!
Emo is not garbage, and neither is punk.
96 Contemporary Country
97
Gothic Rock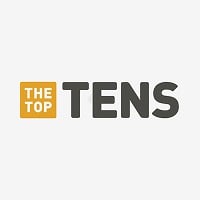 A genre most people stereotype with being popular among girls. Our society needs a complete overhaul and we need to have a mandatory music class where we teach people about all music genres.
People should give this a chance
Its great. Bauhaus
I think more people would like it if they had any idea what it was. Bauhaus, Christian Death, Sisters of Mercy, The Cure, Souxie and the Bandshees, Virgin Prunes,etc.
98 Electro Rock
99
Country Rock
My nightmare
PSearch List
Recommended Lists
Related Lists

Top Ten Music Genres That Teens Like
Top Ten Most Underrated Music Genres
Most Overrated Music Genres
Top Ten Music Genres That Shouldn't Even Be Considered Music
List Stats
19,000 votes
697 listings
9 years, 242 days old

Top Remixes (209)

1. Rock n' Roll
2. Alternative
3. Hard Rock
MissRWBY202

1. Alternative
2. Soul
3. Experimental Rock
theOpinionatedOne

1. Heavy Metal
2. Hard Rock
3. Thrash Metal
Skullkid755
View All 209
Posts
Rock vs Rap vs Pop vs R&B vs Country vs Metal (not a poll)
WonkeyDude98
If you want to try out different music genres
Mcgillacuddy
Error Reporting
See a factual error in these listings? Report it
here
.