Top Ten Best Music Genres
RHCPfan
The Contenders: Page 6
101
Glam Metal
Glam metal should be way higher not in the top10 but way higher than this
One of my favourite genres, along with New Wave/Synthpop/Synthwave. Music is fun and will make you happy, even if you had a bad day. Also, guitars and especially solos, they are probably the best in the whole Heavy Metal history. And the best thing is, that this genre is still alive and new songs are being released.
It's all about the 80s lifestyle of sex, drugs and rock n roll that Mötley Crüe, Guns N' Roses, Poison, Cinderella, Skid Row and Europe depicted to name a few. The power ballads of this genre is my favourite kind of song too.
V 1 Comment
102
Speed Metal
Speed Metal is Thrash/Death/Black and all their subgenre's root!
So it's pretty awesome!
V 4 Comments
103
Country Pop
TAKE THIS OFF THE LIST AND PUT ASIAN POP ON THIS LIST, OR DIE! >8(
104 Drumstep
105
Trance Dubstep
EXAMPLE: Principalities - Alex S.
106
Britpop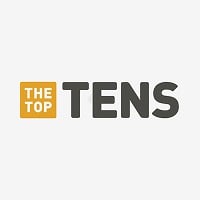 Blur, Elastica, Oasis, Pulp, Suede, Coldplay, Stone Roses! I love britpop it 's the best; those who don' t agree should definitely listen to this. Blur basically defined british pop music, while other bands still continue to spread their wonderful music all over the country, or in this case, all over the world.
Although I'm an Asian man, but I love this genre. and I'm enjoyed that.
Oasis,blur,pulp,the verve and many more...
The last instance of good mainstream music - RecklessGreed
V 2 Comments
107
Deathcore
Ok let me just start by saying that even though death metal shreds a little harder than most deathcore bands, but come on man, it takes the brutality of death metal and the groove that metalcore has to create a "brutal groove" and I can't listen to Suicide Silence, Whitechapel, Thy Art Is Murder, Upon A Burning Body, As Blood Runs Black, Despised Icon, or any deathcore band without banging my head because it's literally what gives me the strength to go about my day without complaining about anything. This genre is what made me wanna be a vocalist
Best genre ever made. Just saying
What? Deathcore at 78?
Oh come on people it should be #1
SUICIDE SILENCE ROCKS! They make real music!
2 words suicide silence
V 2 Comments
108
Soundtrack
Soundtracks, or so-called "movie trailer music" or "epic music," should definitely rank in the top tens. It has the power of the orchestra and a distinct melody all within the timeframe of a couple minutes. Think of all the movies you have watched and a couple of great soundtracks.
Epic music is by far the most underrated genere
Do you hear that? Yes, it's the vocals taking a backseat. There is no autotune, no crappy lyrics about sex and drugs here. Just sit back and let this genre take you to a different world each time.

WARNING: Listening to this or, if you're lucky, actually playing these songs may negatively change your view of every other genre. The only negative effect is groaning loudly when a pop song starts playing.
109
G-Funk
Dr dre, snoop Dogg, Nate Dogg, warren g, tupac, above the law, nwa etc. Ithese and loads of other g funk artists are known internationally I don't know why it hasn't got more votes
V 2 Comments
110
Flamenco
In honor of the recently passed away Paco De Lucia.R.I.P. Flamenco is one of the best genres of guitar music besides rock. It always puts you in a certain mood.
Its need a decade of practise and patience to play flamenco music.
Come on, listen to andalusian cadence, so melodically beautiful
V 1 Comment
111
Gospel
I believe Gospel music is the most popular and probably best selling out of all of the genre's because, before there was rock, pop, r&b, soul, jazz, country, etc. , Gospel music was the first! Really, if you think about it all the other genres were in a unique way was birthed from it. Why do you think that, whenever someone sings other genres of music you can hear all of the variations of vocal, and melodic styling that Gospel music possess within singing the "Good News of Jesus Christ? " The reason is Gospel music goes back well over 400 years, in other words, multiple decades of slavery and the sufferings of African Americans had to go through, while yet, in spite of their struggles and pain;found a methodical way of expressing/interpreting their emotions through songs of redemption and hope..."THE GOSPEL OF JESUS CHRIST! "
V 1 Comment
112
Hardstyle
This should be one of the best because its simply represent the fast dancing in the streets such as hard-style shuffling (the original shuffling)
If this list was made in Europe, hardstyle would be top 3. This is the kind of music you wish you had at your party.
All those kids think that the top 40 charts, especially in the UK, has the best tunes to dance to. I swear if euphoric Hardstyle was released into the mainstream it could get big. Right now it's still only supported by a niche group. Either way, HARDSTYLE IS KING!
Hardstyle is my life people out of my class say rap and trap but I think it's the best
V 4 Comments
113
Broadway
Why is this so low on the list?! Way better than country! - MoldySock
HOW is broadway so low?
I love broadway!
It should at least be in the top 50!
Why Is DISCO above this?
V 1 Comment
114 Electro-Industrial
115
Lo-fi
If more people knew about this genre, it would be much more popular. Essentially hip-hop with low audio quality samples. Very 'urban' sound. Popular on SoundCloud
I have no idea what this music even is lolz
116
Polka
Polka is very very good with my favorite polka bands being weird al
Famous bands include Neutral Milk Hotel and The Radioheads (The Fridge Sessions era). It combines avant-garde Hip Hop and Post-Scaruffy core.
V 1 Comment
117 Avant-Garde
118
Violin Pop
I have never heard of this, but pop is the reason why music sucks nowadays.
119
Acid Rock
Just listen to Light my Fire by The Doors. People say its one of the greatest american rock songs of all time. - ElectricCorpseSlayer
120
Baroque Pop
Combining the grandiose sound of classical music and the catchiness of pop. Seriously amazing.
PSearch List
Recommended Lists
Related Lists

Top Ten Music Genres That Teens Like
Top Ten Most Underrated Music Genres
Most Overrated Music Genres
Top Ten Music Genres That Shouldn't Even Be Considered Music
List StatsUpdated 29 May 2017
16,000 votes
319 listings
8 years, 337 days old

Top Remixes (179)

1. Rock n' Roll
2. Soul
3. Pop Rock
DCfnaf

1. Alternative
2. Soul
3. Experimental Rock
theOpinionatedOne

1. Grunge
2. Heavy Metal
3. Progressive Metal
DNuhlFC
View All 179
Posts
Rock vs Rap vs Pop vs R&B vs Country vs Metal (not a poll)
WonkeyDude98
If you want to try out different music genres
Mcgillacuddy
Error Reporting
See a factual error in these listings? Report it
here
.