Best Names for Cats
luvtoread
The Top Ten
1
Smokey
Because the other cat names are for boy cats!
This is for my black kitty cat and it a boy cat
Thanks for this.. I find a great name for my cat=)
It is good if it is gray or black - LokiLaufeyson2000
2
Kitty
now can anyone think of a more suitable name for a cat. This is one of my cats names. She is 17 years old, I adopted her from humane society at 8 weeks old! Best cat I've ever had! I Love You Kitty! - luvtoread
Kitty is the cutest name. I like that name for a reason my old cats named kitty sadly he got let out by my aunt she never liked him so I think it wasnt an accident I don't know he was never was found he looked like a tiger cat he has no claws and he was fixed, has no white or orange, precious
I used to have a cat called kittyginger it is shortened to kitty
V 2 Comments
3
Daisy
YEAH, MY CATS NAME IS DAISY,, BUT HE IS MALE, I LOVE MY CAT, HE PLAYS WITH ME, HE TALKS TO ME, AND ALSO COOKS FOR ME A LOT OF CRAB, WELL WHO LIKES BEN STILLER. I DO!
Daisy is the sweetest name on earth who couldent love the name daisy its such a presious
5
Puss
Puss in boots...sound familiar? You can dress your cat up for Halloween as him! IF you make it out alive from that...
My friend's cat's mother is called Puss. - birdechosplash
6
Whiskers
Whiskers,... whiskers... I like it! I mean, cats do have whiskers! I love the comment for cat, laugh out loud CAT DINNER so true, well, here's the comment I like: laugh out loud funny name imaging calling your cat for din dins, "CAT DINNER"
My cats name is whiskers! She is so nice and cute! I love whiskers and my other cat named Sam!
V 2 Comments
7
Fluffy
We have a cat called Sharlet and her nickname is fluff.
It makes me think of the moive
8 Boots
9
Nightstar
This is really my name. Well, It is Night but I want to be called Nightstar. - Imagine-Thor-Here
V 1 Comment
10 Marshal
The Newcomers
? Luna
? Aslan
The Contenders
11 Celcine
12
Lion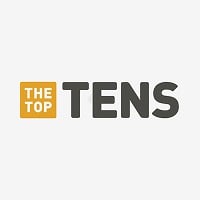 The lion is one of the big cats in the genus Panthera and a member of the family Felidae. The commonly used term African lion collectively denotes the several subspecies in Africa.
My cat's name is lion and it fits him perfectly. He is a large orange cat. Also, a lion is a relative of a cat.
13
Leo
Leo is Lion in Latin. Fits well for a cat!
That's not that bad of a name - OneWayStreet
14
Noir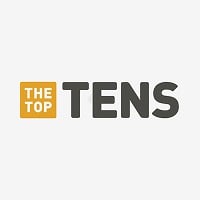 15 Garfield
16 Tom Tom
17 Nyan
18 Tiger
19 Blizzard
20 Laqueta
PSearch List
Recommended Lists