Best Names for Dogs
The Contenders: Page 10
181 Sophie
182 Casey
183
Freddie
Can't go wrong here. Naming it after the best singer ever, this would be awesome. My dog's name is Brutus. If I get another dog, I'll name him this or Rocky. Or I'll get two...
184
Polker Dog
I thought of this when I bought a dalmatian balloon when I was younger. - CrazeBoutMayday
185 T-bone
186
Pluto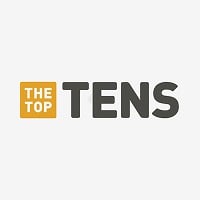 Pluto, also called Pluto the Pup, is a cartoon character created in 1930 at Walt Disney Productions. He is a yellow-orange color, medium-sized, short-haired dog with black ears.
188 Fuffi
189 Biter
190 Dallas
191 Willow
192
Brutus
My dog, the nicest dog ever. He's cute. Little Yorkie. NEVER bit or hurt anyone. He doesn't know how to. We trained him well, I guess.
Brutus is a cool name,
But it's also so cute! It's
Like spike!
193
Cinnamon
I have a dachshund-beagle-German shepherd mix named Cinnamon and I absolutely adore her. I named her Cinnamon because of her shepherd coat with various shades of tans, dark browns, light browns, black, and some white fur from her beagle descent. I love you Cin Pin-Kevin Burke
194
Jazzabell
I have a Bichon Frise STUFFED ANIMAL named Jazzabell, which will be one of my childrens names
1. Jazzabell-female
2. Ashley-female
3. Chester-male
195
Ashley
My other Bichon Frise STUFFED ANIMAL. Jazzabell and Ashley are sisters. Ashley has Brown Fur and Jazzabell is blonde with brown ears. (both ty beanie babies)
196 Trixie
197 Tiffany
198
Nana
It's a cute simple dog name just like the dog in Peter Pan.
That is an anime characters name
199 Darby
200 Scrappy
PSearch List
Recommended Lists