Best National Soccer Teams
ozzydog12
Which county has the best current soccer squad and don't base your choices on the world cup.
The Contenders: Page 5
81 Anguilla
82
Finland
The team Finland in Football me beautifull blue and white dress.
84
Dominican Republic
They are not bad but, not good either. They lost to Mexico in a pathetic way I mean come on!?! But they can do better next time
THEY SUCK BUT I WILL SUPPORT THEM
THEY SUCK
85
Sudan
I think Sudan are the best.
86
Syria
They are a great team but they need more care
87 Slovenia
88
Austria
I am a country where people suck at soccer
Austria should not be this far down
You can't say that there is no good Australian soccer players as there is good players through england and most of Europe two of the best are Tim Cahill and Mark Shwarzer
89
Afghanistan
Boo Boo you suck
You guys suck
Current South Asian football federation champions... with the country and its FA targetting to qualify for FIFA world cup 2022 Qatar... Its under 21 and u19 and lower levels looking strong. Afghanistan will soon be amongst the top side Asian football.
90
Bolivia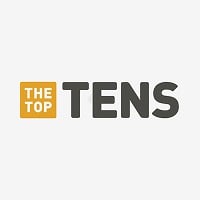 Bolivia, officially known as the Plurinational State of Bolivia, is located in western-central South America.
Bolivia did an amazing job in copa america 2015
Though they haven't had as much publicity as other South American countries at all, the obviously have some undiscovered gems hiding.
Sadly, they didn't qualify for the World Cup this year. Hopefully in 2018.
They Beat Argentina once 6-1
91
Saudi Arabia
Saudi Arabia are so GOOD
They are relley good and they might win the world cup I'm sure
so so
92
Malta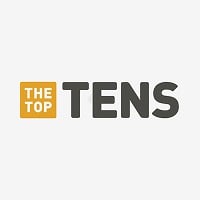 Malta, officially known as the Republic of Malta, is a Southern European island country consisting of an archipelago in the Mediterranean Sea.
93
Cuba
They lost to mexico 6-0 in copa 2015
94
Slovakia
Slovakia is better than some of the teams in front
V 1 Comment
95
Indonesia
God job Indonesia best national
This is a great team!
Young Garuda Grow Up Now..
96
India
India has won the staff championship once in the Asian football cup but who knows if they could make it into FIFA World Cup. India is the best in cricket and they have a 30% chance of tying with Germany because of their good defense
Whoever said they are better than Germany I don't know what to say to him.4 time world cup winner against a 0 time world cup winner.
India are good in soccer but they have to good team to concede goals with and India is good and I hope that India is qualified to the 2018 FIFA world cup
I have the match results Germany vs India 10 -0
V 15 Comments
97
Republic of Ireland
Very good soccer club I say they make euro 2016 and do well
Ireland had a bad run this season but surely they are better than Northern Ireland.
I am not saying this because I live in Dublin Ireland but we are better than every other team
Oh my god.Ireland have beaten Germany.112th seriously.Gibraltar are ahead of us that's insane.
V 1 Comment
98
Philippines
I come from the Philippines but not really I was born in Canada but my parents are filipino why am I talking about this? - IggyCoolKid
I come from Philippines and it is the best place ever but no dis I would say Spain Germany and brazil and maybe France because of zidane are top 4
The Philippines is a nice place to visit but it's very hot there
I'm a filipino but still I wanted to go to other contry to play soccer because in the philippines basketball is the most filipinos are playing only few are playing socccer.
99
Iraq
Iraq is a great team. They may not have as much traning as the other teams but they can kick some ass. They also won the Asian cup once and three gulf cups of nations.
Watch let's say 20-30 years Iraq will the on top with Spain Germany and BRIZIL just give it some time
Iraqis are badass at soccer they just won the Asian cup for the secand time
V 4 Comments
100 Tahiti
PSearch List
Recommended Lists