Best Power Forwards in NBA History
armthehomeless06
The Top Ten
1
Tim Duncan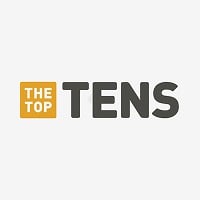 Timothy Theodore "Tim" Duncan is an American professional basketball player who has played his entire career for the San Antonio Spurs of the National Basketball Association.
It's not about him... it's about the team. He's their leader and even when he's down in stats, he's still the leader.

Maybe the time when the Spurs had every play go via his hands and he led in the stats are dwindling, he is still (and was) a GREAT Power Forward.

As the end of a game, win or lose, he stays on the floor to knuckle-bump (or whatever) every team member as they come off.

In the twilight of his career he hears the "squeach" of "new kid" sneakers catching up with him.

Maybe this year will be another ring for him.
Tim Duncan is definitely the greatest power forward in NBA history. Throughout his career, he won 5 NBA Championships, 3 NBA Finals MVP's, and 2 NBA MVP's. He was the face of the Spurs franchise and was always a quiet, humble player who focused on being a great teammate and an amazing role model and leader for younger players. Tim had a long, successful career and was the only NBA player to win NBA Championships in 3 different decades. - rapaddict97
Timmy deserves to be called the BEST POWER FORWARD OF ALL TIME! Since the first time he stepped onto an NBA court, he's helped the Spurs make the playoffs consistently and a force to be reckoned with in the West. And he's the most coachable star player ever. Dude never let his ego get in the way. That's what makes him special.
Yes, lucky in a way (good coach, good team) around him.
All that in addition after David Robinson was leaving his career with the Spurs, Tim assisted them in a extended success San Antonio had never seen before.
Great all round multi-dimensional player top 3 power forward all time.
V 19 Comments
2
Karl Malone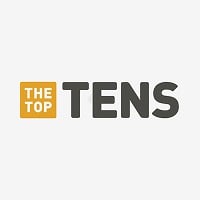 Karl Anthony Malone is an American retired professional basketball player. Nicknamed "The MailMan", Malone played the power forward position and spent his first 18 seasons in the National Basketball Association with the Utah Jazz and formed a formidable duo with his teammate John Stockton.
ZERO Rings. Greatness is different than skill. And that's what we are talking about when we rank players "ALL TIME". It's not a snapshot of how good they are in their prime, it's their careers, and what the accomplished as well. Mailman was a beast. Broke records, and is Number 2 all time in points. But with no rings, he is not number 1.
Everyone who ever saw Malone knows he's better than Duncan. Come on he had like a career 25 &10. All people are looking at is rings which is important but come on. Malone had the best post game of anyone in history outside of Hakeem. 2nd all time in career scoring!
Take Malone and Duncan's stats from head to head matchups... The Mailman takes little Timmy to school!
2nd in all time scoring but with John Stockton Tim dunkan got tony Parker and I think Manu Ginobili
V 13 Comments
3
Dirk Nowitzki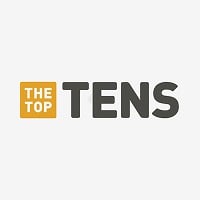 Who else achieved what he did in 2011 beating Kobe, Durant and LeBron to win the title and clearly being the best player in all of the 2011 playoffs, being so deadly in clutch situations, that it was enough for the Mavs to hang around for 3 quarters against closers like the above mentioned trio? If he had had a good center by his side for more than just one season, there would have been quite a few championship parades in Dallas and Dirk would be sitting higher on this list.
He revolutionized his position to where that "stretch-4" is right now, clutch, unstoppable 1-legged fade away shot. He can do lay-ups, mid-rang jumpers, 3-pointers and some dunks even at age 35! An offensive machine and most of all humble. Period.
There has never been an NBA Power Forward like Dirk Nowitzki. His shooting is definitely the best among the list of Power Forwards and he is the most clutch player out of the list. No question!
Number 1 if you disagree you're a queerdo
V 21 Comments
4
Kevin Garnett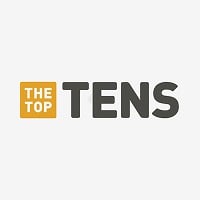 Kevin Maurice Garnett is an American professional basketball player for the Minnesota Timberwolves of the National Basketball Association.
Kevin Garnett is really in a league of his own, within every player in the NBA. He is the only person to ever average 20/10/5 for 6 consecutive seasons, he has 25000 points, and happens to be the ONLY player EVER to have that many points 10000+ rebounds 5000+ assists, and 1500+ on his steals and blocks.

Although he doesn't have 3+ rings which would probably put him ahead of Timmy for sure, there has to be something said about him not jumping ship like Lebron, and sticking with a terrible Timberwolves team. He literally carried that team, and if anyone remembers the 04 playoffs when he carried them to WCF, jesus christ. Kevin Garnett was the facilitator, rebounder, and best scorer for that Timberwolves team, and for that, wins a 04 MVP.

The guy has every accolade in the NBA, he has literally won nearly every piece of hardware available. MVP, 15x allstar, DPOY, Allstar MVP, All NBA and All defensive teams, 4x Rebounding Champion, Gold Medal, and his NBA '08 championship to ...more
One of the best all-round players of all time. He is an MVP, Defensive Player of the year, 14-time All-Star, 9-All NBA Selections, and had 10-All Defensive Selections. He is the only player in NBA History to average 20 points, 10 rebounds and 5 assists in 6 consecutive seasons, the Only player in NBA history to reach at least 20,000 points, 11,000 rebounds, 4,000 assists, 1,200 steals and 1,500 blocks in his career and the fourth player in NBA history to win an MVP and Defensive Player of the Year award. He is also the only player to lead the league 5 consecutive times in defensive rebounding.

One of the greatest defensive players of all time and one of the most unselfish players ever. A one of a kind player..
Simply the most complete player at his position... EVER! He defends the post as well as the perimeter. He scores down low or from 20+. He's the best passing big man of his generation. He is an elite rebounder. He will never be out hustled. A leader in every sense of the word.
He's intensity and passion for the game alone would make him top 5 along with Rodman they were two ferocious and savage players of all time
V 12 Comments
5
Charles Barkley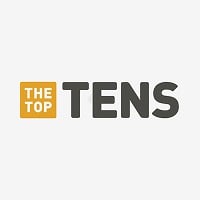 Charles Wade Barkley is an American retired professional basketball player and current analyst on the television program Inside the NBA.
Greatest rebounder in NBA history for his height (6'4") and a great defender. The guy was a powerhouse and could rebound, shoot, drive, pass and lead.
Better numbers than Tim Duncan in every category except blocked shots. It just comes down to the rings. Give him rings and the conversation about greatest all-time changes. Still deserves to be Top 5 if not Top 3.
Dirk over Sir Charles is some kind of sick joke isn't it?
When I look back at the PF Position I don't think of Tim Duncan...Karl Malone...even Dirk. I think about the people who made this position the way it supposed to be Charles Barkley is a example. He played like a madman and is a all-time great player. You can also add Kevin McHale, Kevin Garnett, Dennis Rodman, Chris Webber... I could go on and on and on. I want a PF to be in your face grit and grind leader not what it is becoming now. Nobody wants to see a 6"10 guy shoot a three. - 2storm
V 8 Comments
6
Dennis Rodman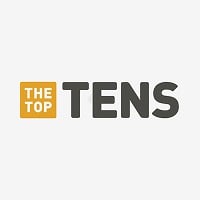 Dennis Keith Rodman is an American retired professional basketball player who played for the Detroit Pistons, San Antonio Spurs, Chicago Bulls, Los Angeles Lakers, and Dallas Mavericks in the National Basketball Association.
Come on he was a badass rebounder and was on mjs championship teams! Plus he was a badass so that helps
He was best rebounder of all time
Greatest rebounder ever.
Dennis Rodman is the best power forward. His ability to frustrate...cajole opponents was brilliant to watch...ask karl malone.
But his defense n rebounding was great! The other four can score. Period.
V 2 Comments
7
Kevin McHale
He was basically unstoppable on offense and he was GREAT on defense. Having long arms helped a lot.
Great dunker
8
Chris Webber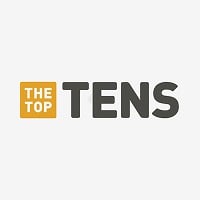 Webber has the skill set that duncan has but never had a great coach or elite talent around him like duncan and without a ring I would put him around 6
Best God given talent at Power Forward. This ahead of him had great coaching to develop them
Webber would have been the greatest if it hadn't been for the refs, horry, and injury.

webber is the most skillful, smartest power forward ever played in nba
9
Bob Pettit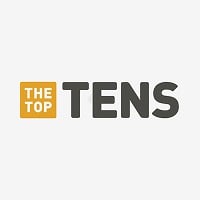 "Pettit was one of the early superstars and paved the way for all power forwards. He was a dominant force, lead one of only 2 teams to defeat Russell's celtics, the best player in the league in the mid to late 50s, and rivaled wilt and Russell in the early 60s as best in the league"
10
Elvin Hayes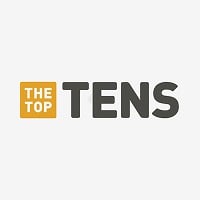 He was one of top 5, who could move over and play the, rebound, score, and defend with the best of them. He has been forgorgotten and he is very underrated. Check his history...
He is waaay to underrated
Big
The Contenders
11
Julius Erving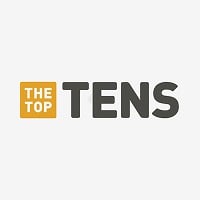 Julius Winfield Erving II, commonly known by the nickname Dr. J, is an American retired basketball player who helped popularize a modern style of play that emphasizes leaping and playing above the rim.
Changed the game and shaped the modern NBA into what it is today. There is nothing more captivating than watching "The Doctor go to work! ". Watch his 'Rock the Baby' dunk on YouTube and you will see where Michael Jordan got his style. Best ABA player and one of the best NBA players to ever walk onto the Hardwood.
THIS DUDE IS A SMALL FORWARD TOO. How do you confuse this and barely anybody noticed too
Who said it, "the blueprint for todays Power Forwards". Master of the Dunk.
Dr.J is the best by far
V 6 Comments
12
Pau Gasol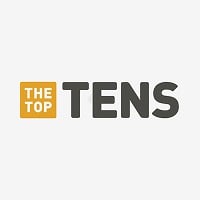 Pau Gasol Sáez is a Spanish professional basketball player for the San Antonio Spurs of the National Basketball Association.
Pure Class.
13
Larry Bird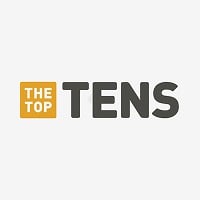 Larry Joe Bird is an American retired professional basketball player who played for the Boston Celtics of the National Basketball Association. Bird is a 3x champ, 1x ROTY, 1x Finals MVP, 3x 3PT Contest winner, all with the Boston Celtics. (1979-1992)
Larry bird is at the least in the top 5 power forwards of all time. He was a three time MVP, twelve time NBA all star, three time NBA champion, and two time NBA Finals MVP. He is definitely in the top five. No doubt.
Larry legend deserves it. He was versatile and won the mvp award 3 times. He was a great passer and grabbed a lot of rebounds as well.
He was a small forward
In his last year's he played power forward because McHale was out so he actually was a power forward get your facts straight - 2storm
THIS DUDE IS A SMALL FORWARD
V 5 Comments
14
Shawn Kemp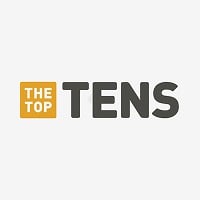 Shawn Travis Kemp is an American retired professional basketball player, who played in the National Basketball Association for 14 seasons.
Career was dominate but lacked play off success & career not as long as some others. Bird most dominate stretch isn't add long add others also
15
Draymond Green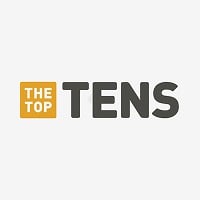 Draymond Jamal Green Sr. is an American professional basketball player for the Golden State Warriors of the National Basketball Association.
Okay, lets get something strait here. Draymond Green is way better than Kevin Love. I'm not saying Kevin Love is bad, ut Draymond is better
Should be at least #10!
16
Chris Bosh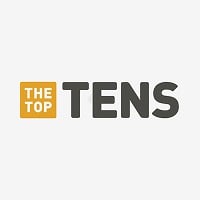 Christopher Wesson Bosh is an American professional basketball player for the Miami Heat of the National Basketball Association.
17
Blake Griffin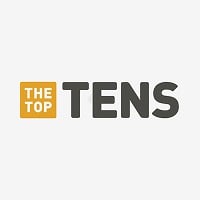 Blake Austin Griffin is an American professional basketball player for the Detroit Pistons of the National Basketball Association.
He is the best dunking player to ever play
Great dunker
18 Dave DeBusschere
19 Amar'e Stoudemire
20
Kevin Love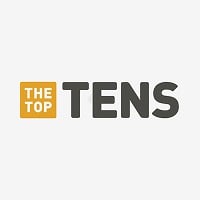 Kevin Wesley Love is an American professional basketball player for the Cleveland Cavaliers of the National Basketball Association.
21
Anthony Davis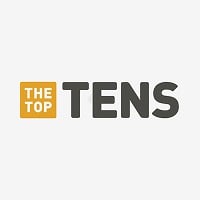 Anthony Marshon Davis Jr. is an American professional basketball player for the New Orleans Pelicans of the National Basketball Association.
22
Toni Kukuc
I'm Serbian but I respect Toni because he's a legend
Played with MJ. Croatian. Great 3 ball. 6'10. Fancy dribbling. - mrcroatia
23
Jermaine O'Neal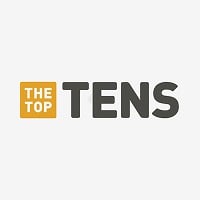 Jermaine Lee O'Neal is an American former professional basketball player. The 6 ft 11 in, 255 lb forward-center had a successful high school career and declared his eligibility for the 1996 NBA draft straight out of high school.
24
Dwight Howard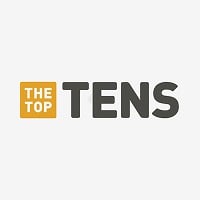 Dwight David Howard is an American professional basketball player for the Washington Wizards of the National Basketball Association.
26 Tom Heinsohn
27
LaMarcus Aldridge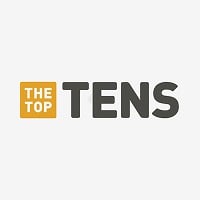 LaMarcus Nurae Aldridge is an American professional basketball player for the San Antonio Spurs of the National Basketball Association.
Just as stupid as putting David Lee, Draymond Green or Kevin Love on the list. HAVE A CAREER FIRST! Aldridge and Love may be in the top 20 someday but it's way too early in their careers to even be mentioned top 25 or even 30. Bird and the Dr. would be considered small forwards by most standards. Elvin Hayes not being top 5 is criminal. Where the hell is Bob McAdoo & Maurice Lucas?
Bob McAdoo was a center and elvin hayes is NOT top 5
28
LeBron James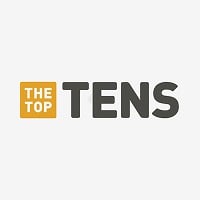 LeBron Raymone James is an American professional basketball player for the Los Angeles Lakers of the National Basketball Association. LeBron has played for the Cleveland Cavaliers, Miami Heat, and the Lakers.
DR. J on steroids
70% OF THIS LIST IS SMALL FORWARDS
29 David Lee
30
Josh Smith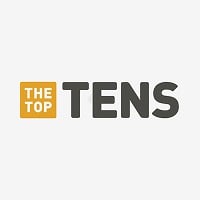 31
Serge Ibaka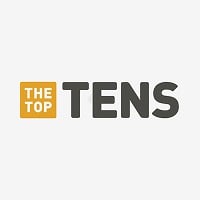 He's a good blocker and a good dunker
32 Larry Sanders
33 Udonis Haslem
34 Carlos Boozer
35 Robert Horry
36 Jordan Hill
37
Nene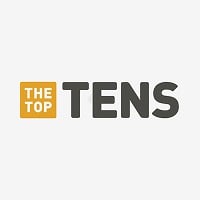 38
Elgin Baylor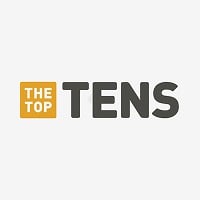 39 Jerry Lucas
40 James Worthy
41 Larry Johnson
42
Charles Oakley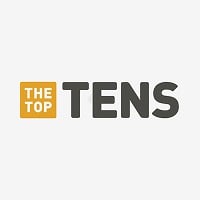 43 Terry Cummings
44 Larry Nance
45
Paul Silas
Was the best defender in his days. Must add he played well with Super Stars and when he did shoot he made it count.
46
Brian Scalabrine
True Goat.
Uh... The GOAT anyone
47
Paul Millsap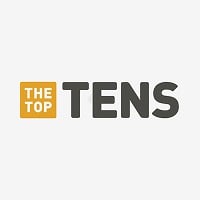 Paul Millsap is an American professional basketball player for the Denver Nuggets of the National Basketball Association.
48
Kristaps Porzingis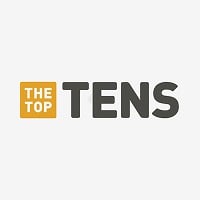 49
David West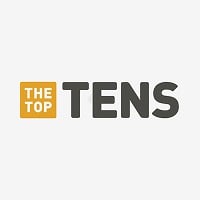 50
Al Horford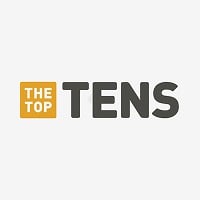 BAdd New Item
Related Lists

The Top Ten NBA Shooting Power Forwards

Best NBA Power Forwards Going into 2018-2019

Best Power Forwards of the 2018-2019 NBA Season

Top 10 Basketball Forwards (Small, Power)
List Stats
900 votes
50 listings
10 years, 161 days old

Top Remixes (22)

1. Karl Malone
2. Dirk Nowitzki
3. Dennis Rodman
dimebagman22

1. Tim Duncan
2. Karl Malone
3. Charles Barkley
NK1998

1. Tim Duncan
2. Karl Malone
3. Kevin Garnett
9713524179
View All 22
Error Reporting
See a factual error in these listings? Report it
here
.