Best Nepali Bands of All Time
Who says Nepali bands are not good? Nepali bands are equally talented and good as the English and other international bands. There are scores of good bands in Nepal. But these are the best rock Nepali bands of all time. please vote and comment...
The Top Ten
1
1974 AD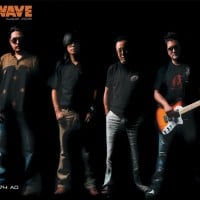 Formed in early 90s 1974 A. D is to the date most popular band in history in Nepal. Backed by two vocalist (Firoj is no longer the member), 1974 A. D are successful in many genres such as blues, rock n roll, jazz, funk, folk, metal, hard rock. 1974 A. D is household name in Nepali music industry and no band has yet born to win that crown from 1974 A.D.
Love the way they combine several genres of music into one sweet tone. They make the best use of bass and folk in the form of rock as well as Jazz.
Awesome band of the Nepal..
I always listen songs of this band.. Preety one
2
Nepathya

Listen to their folk melodies into new, youth-friendly pop and rock tune and you will immediately love this band. Amrit Gurung is true rocker and the most respected figure in Nepali music. One of the oldest band of Nepal nepathya are too good for any age or genres.
Well the vocals are really on "next level"
Every time Amrit Gurung embarks on a journey, he comes up with a masterpiece. Nepathya's signature folk tunes combined with rock music has touched the hearts of music fans all over.
All they know is to cheer people of all ages. Their composition is just wow. Even now they cheer people with their beautiful music
3
The Edge

Just listen to the great vocals of jeewan gurung. That man is one of the greatest vocalist of whole world. The edge are so good that I can listen to their songs continuously for whole week.
I like this all songs because it remains 2 heartbeat? So I alwayz listen this songs and now bring new album like as it? BEST OF LUCK FOR YOUR NEW ALBUM?
The Edge It's one of the best n best forever slow rock band of nepal n we have to be proud because GOD has given such a best band in nepal. This young guns are really rocking with fantastic hear touch layrics, music. Whenever I listen this band music my heart and mind will re-fresh with happy. Keep up good work guys. May god will always bless with success.
Blow my mind man you guys are awesome man love you
4
Albatross

Should be higher for these reasons as follows.

+ Lyrically diverse, unlike all those bands having the trend for love songs and love songs only sounding lyrically dumb albatross's lyrics are out the box, rad, different, and they use sarcasm in a good way, to which we can relate our daily lifestyle to. the base notes.

+ The uses of guitar effects and techniques man, including the wah wah man. though sunny manandhar is not "the best guitarist of the country", he does have plenty of techniques and tricks in his bag which does not fail to impress.

+ The only band which makes you love your language more by their lyrics... don't get me wrong here. Its true, feel it :D

+ The only band which is equally appreciated both in underground and mainstream scene in Nepal which is damn hard thing to achieve if your getting what I mean here. (Y)

+ Having the most diverse songs covering metal, slow rock, rock ballads, funk, hard rock, progressive rock and ...more
Albatross has got the best and most melodious vocalist and music. It surely deserves the top band position
From their melodious song like timi bhane to their metal songs, Albatross is definitely one of the greatest band we have in Nepal
Yes... For me albatross is the best band of Nepal. From the extra ordinary music to powerful and unique vocal and heart touching lyrics. Definitely one of the best band of Nepal. You guys rock the show man! Keep it up bro! I m always n will b your fan n supporter forever.
5
Cobweb

They are the best rock band ever from nepal and they had been playing only rock genre for 28 years.
The credit of popularity of rock music in Nepal goes to Cob web. and after decades of formation they are still rocking Nepal!
Their taste is awesome..
Really there songs are nice.. and mostly I liked the vocalist and the bass guitar.. that two guys are good among other band members..
6
Mantra

I really like the way that play by mantra. As I am interested at playing drum and when I listen to the mantras songs that increase my inspire. Mantra rock and keep on rocking,
Mantra band is my favourite band in Nepal. Keep doing the change and improvement in Nepali pop and rock songs.
Patriotic every single beats touches my heart my only dream is to meet them, all the creative, respective all positive vibes of music goes only n only to mantra, there is no any negative wrd to point at mantra
They are not Pure Nepali Rock Band they are from Darjeeling India and Mantra is Indian Nepali Rock Band but I love they music & Lyrics much more.
7
The Axe

This band has only three members but my god they are so good in music.
Best Nepali band ever
Like your simina songs
This band is nice good superv and I don't have any words to explain aabout this band
8
The Shadows

Power in lyrics, music and composition, they are the best rock band n the power in voice of swopnil.. I really appreciate you guys!
I love Shadow Band Music
Like the shadows of man this band is becoming my shadow
The Shadows is best for the vocal and rock music which is different of other Nepali band. and personalist is the best for there music video. every is good the shadows band is top 5 band in Nepal
9
Dying Out Flame
Nepal's First epic hindu-vedic Technical Death Metal Band.
Best drummer I've ever seen... And also the vocalist.. Thumbs up
Awesome band of Nepal..
Great! Great! Well-done Dying Out Flame...
10
Uglyz

It"s English songs so nice.
Uglyzz band really rocks
I still remember the frist time I saw them on T.V...it was revolution and history was made
Awesome BAND! Very soothing MUSIC
The Contenders
11
Robin N Looza / Robin N New Revolution

Ultimate vocals and music. This band can compete many international bands and has potential to win people hearts around world. Just requires quality recording studio and video for each song. Keep it Up Robin Dai
Robin N Looza need to reunite!
Badass band...m/
Leading rock band with unique nepali voice, best attitude in live performance, mind blowing lyrics and superv music. Without this band in concerts/ live performances, fans of rock music feel lack of good intertainer, lack of attitude needed for any musical artist in live performance, lack of sth which a live music performer suppose to have... Therefore Robin N The New Revolution has been a legendry figure in Nepali Rock n Roll musical history.
12
The Vibez

Best band in the Bay Area. Best band in nepal. Love every songs from the first album. Patiently waiting for the second one. Hurry up..
Very mature music. Despite being from the US, they sing Nepali song in Nepali way. No fake western accents in their songs.
They are the best! True words from true hearts. Trying to save our we all should be proud of them. Trying to save our culture and introduce us among thousands of others. Good job guys!
Staying in US they have neva forgotten being NEPALI truly dedicated to nepali music. They are making NEPAL proud by their music. Hope to see them soon
13
C.O.D
It should do something more like before but more energetic which can bring it back to its place
How come Call of Duty is a band? But great stuff from creator of this list @alish8gerrard. Thumbs up to you! Long Live Nepali Music.
I love dis band... Most rocking band... Awesome
Please release other many songs
14
Kandara
This band should be in higher position... Love this band
Just can't forget this band and its songs... Looking forward for upcoming songs and I know its's impossible too to listen him once again.. Missing this band badly.
Good songs and fantastic vocals
Good vocal with innate talent
15
Kutumba

Having come together for the preservation of their culture and art, Kutumba wishes to spread love and joy of Nepali folk music throughout the world. GODS!
Great band Great live experience.
nice
How is this below Anuprastha, Asthma, Ugly?
16
Mukti N Revival

The heavy weight in blues genre in Nepal.
Mukti I love their ong lyrics, vocal and music they are too good
Why Mukti N Revival so low man? This band should easily be in the top tens.
They are musically more advanced than other band at a time
17
Anuprastha

I love this band because it's musics and lyrics are good, better and the best than any other else
Anuprastha is 1 of the rocking band in Nepal...
I guess this band deserves to be in top 10. I mean the muisc of this band is absolutely amazing.
Juss lope you guys you guys r awesome
18
Astha

Astha You are Really Great singer in Nepali rock band because you are the Layla but you are doing really hard work in band. I love it your voice and songs composed also.
Beautiful melodies...
Get sucess in every moment
I honestly consider astha as one of the worst artist in Nepali music with no pure music no good vocal. They are just making bad love song and airing on T.V. because they might have money n good contacts
19
Antim Grahan

Antim grahan is good enough in metal you guys awesome m/
You guys rock thy metal
Metal band forever and evergreen antin grahan
I LOVE THIS BAND SO MUCH. I AM FAN OF THE METAL BAND. FOREVER WINTER, THE GALLERY, 300, INFECTED1, INFECTED2, I BLADE HATE THESE ARE MY BEST SONG OF ANTIM GRAHAN. I LOVE THIS BAND FOREVER. GUYS OF ANTIM GRAHAN GOES FORWARD. I WILL ALWAYS IN YOUR SIDE.
20
Abhaya N the Steam Injuns

This band has to be in second number but also still like the most...second favorite...like and love a lot...
21
Jindabaad

Jindabaad Rocks! I have seen them live and believe me they are EPIC. Rewind is the rock anthem of Nepal.
I mean seriously 17th? Jindabaad is undoubtedly much better then so many of them above. Maybe we don't have proper audiences. Pity!
Jindabaad deserve better than 26.
Greatest Nepali band ever!
22
Next U$
Sanish Kayastha, Tenish Shrestha, Khusiman Gurung, Boby G.c & Rupesh Goshali Together They Are Next U$. This Is A Small Band From Pokhara, NEPAL.
Best boy band ever in NEPAL.
Love This Boys! ♥
23
Serpent Gaze
The best thing about this band is brutal vocals and lyrics.

Shrijan Bhai ko vocal variation is very brutal and awesome.
Lyrics is also very good the first original of this band Gates to Graveyard is amazing
Pure Old School Death Metal
Great Band with great taste of old school death metal
Best old school death metal band of Nepal
Old school death metal serpant gaze great band
24
Ughrakarma
Godfathers od Metal in Nepal!
25
GXSOUL
You should listen the songs of gxsoul
Amazing band...I like bullet flo
Bullet flo... the best
I lop your songs
PSearch List