Best New Wave Thrash Metal Bands
dragon13304
The Top Ten
1
Havok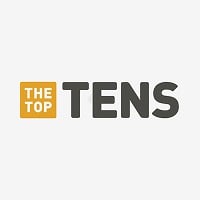 Havok is an American thrash metal band from Denver, Colorado. Formed in 2004, their members currently consist of David Sanchez, Nick Schendzielos, Pete Webber, and Reece Scruggs.
Albums like Ride the Lightning, Rust in Peace, and The New Order blew my mind and got me into music. Then I spent the 2000s saying that there would never again be a life changing album or even a metal classic for that matter to come out. I just stuck with the thrash classics of the 80's. Then one day, I came across Time is Up by Havok and got the same feeling I had when listening to Megadeth or Metallica for the first time. This band completely restored my faith in good music and good thrash metal to reemerge. And sure enough, this decade is bringing us great albums from all thrash bands old and new. I may have never known that if it weren't for Havok. Since I heard Time is Up, havok became my favorite new wave band of all time.
Metal has a word called thrash more like trash or ash or rash...ouch lol
HAVOK SLAYS ALL OTHER NEW THRASH METAL m/
Just when you thought good thrash is dead...
I wasn't looking for them when I happened to head Intention to Deceive on YouTube...blew my brains away!
19 Comments
2
Vektor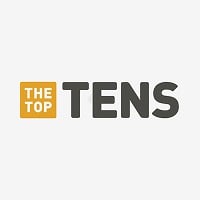 Vektor is an American progressive thrash metal band from Tempe, Arizona. The band was formed under the name Locrian around June 2003, but changed their name to Vektor in 2004.
I love vektor
No competition. Vektor is in a league of their own.
Literally anyone who has ever heard Vektor would know that they deserve to be on top... They absolutely are the best modern thrash band and arguably one of the best of all time... Check out Charging/Recharging the void
Absolute masterpieces
Simply insurmountable
20 Comments
3
Evile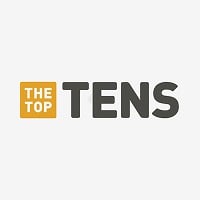 Evile are an English thrash metal band from Huddersfield, formed in 2004. The band's debut album, Enter the Grave, was produced by Flemming Rasmussen at Sweet Silence Studios in Copenhagen, Denmark and was released worldwide in 2007 by Earache Records to critical acclaim by fans and critics alike.
EXACTLY! Evile absolutely deserves to be up at the top of this list. They don't have a lot of albums but the stuff they already have are comparable to the Big Four's material. EVILE RULES!
My favorite band of all time
ONE OF THE BEST BANDS EVER! My favourite modern thrash band, their work is incredibly fantastic, enter the grave was probably the best album of the 2000s
Thrasher it's a classic already. - renanborges
2 Comments
4
Warbringer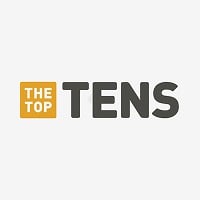 Warbringer is an American thrash metal band formed in 2004. Century Media Records signed Warbringer after seeing them at a local show in LA.
Best modern thrash band out there maybe even just best thrash band out there after there new album woe to the vanquished came out
Listen to Living In A Whirlwind.
The single greatest thrash band to date. Absolute brutality and intensity in a relentless assault of riffs, drums, and roars
Warbringer should be in different genre with the rift & the lyric they should be call pioneer of "Dark Thrash"
6 Comments
5
Municipal Waste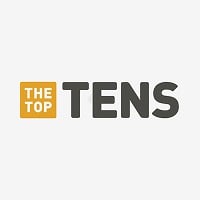 Municipal Waste is a crossover thrash band from Richmond, Virginia. They performed at the UK's Download Festival on June 15, 2008. They also joined At the Gates on their "Suicidal Final Tour" along with Darkest Hour, Toxic Holocaust and Repulsion.
Reminds me of early anthrax
The best of new thrash bands great live band
6
Toxic Holocaust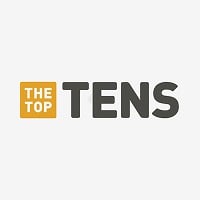 Toxic Holocaust is an American black/thrash metal band from Portland, Oregon, formed in 1999. The band has gained notoriety among the thrash metal community, and is arguably one of the most popular modern thrash metal bands. Toxic Holocaust also gained attention when their song "Bitch" was featured ...read more.
Amazing. Joel really did well with this band. Great live too I saw them with Napalm Death and Agnostic Front and they sounded the best in my opinion.
Brutal live
7
Skeletonwitch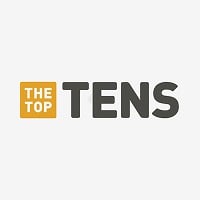 Skeletonwitch is an American blackened thrash metal band from Athens, Ohio, formed in 2003. The band currently consists of drummer Dustin Boltjes, bassist Evan Linger, and guitarists Nate Garnette and Scott Hedrick and vocalist Adam Clemans.
Deserves to be in the top 3. Serpents Unleashed is all I have to say. The first track to the last track is non stop, in your face, and doesn't let up. Beats Evile in my opinion. Skeletonwitch will burn a hole in your head
Skeletonwitch are awesome! Just listen to "Breathing the Fire" and tell me they don't deserve to be at or near the top of this list!
8
Lich King
Combat Mosh says it all people...
Just listen to Toxic Zombie Onslaught or Predator from the album Do-Over. Those songs give you the same feeling as listening Holy Wars... I love anything from Born of the Bomb and Do-Over. Also the cover of Hot for Teacher is amazing
Lich King has consistently improved with each album. Check out "Omniclasm", "Do-Over", and "Born of the Bomb" - their earlier stuff is pretty raw and poorly produced but their more recent albums kick major-ass. To quote the band: Lich King rules! Lich King has become my go-to Thrash band when I'm lifting weights or otherwise want to get pumped up (no pun intended). The most head-bangable music of the 21st century (in my opinion).
Think Nuclear Assault combined with Exodus, but better. Agnosticism is easily better than even the classic Fade to Black
9
Hexen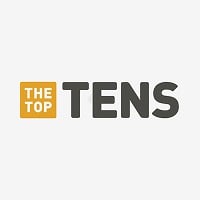 Not my favorite, but way too low on here. Both of their albums are excellent and Carlos Cruz of Warbringer was able to effectively showcase his melodic side. It's a shame that the band split up. - surgeonsanic
Best New Thrash Band ever. I love State of Insurgency
Boa, fantástica, curto demais o Being And Nothingness
10
Bonded By Blood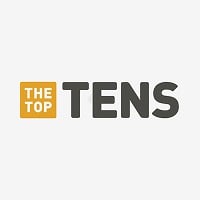 Bonded by Blood is an American thrash metal band, named after Exodus' debut album Bonded by Blood. Like its labelmates Evile, Gama Bomb, and Municipal Waste, Bonded by Blood is part of the thrash metal revival movement.
They sound a bit like Exodus(with Duxes), which is pretty obvious as we get from their name, with a little insparation of Old school thrash
The Contenders
11
Mantic Ritual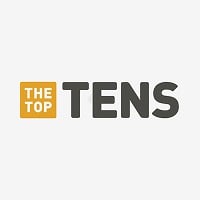 Mantic Ritual was a thrash metal band from Pittsburgh, Pennsylvania. The band released their debut album through Nuclear Blast Records.
Gone too soon! If they came out in back in the day, they would have been one of the giants of thrash.
The vocals for mantic ritual are some f my favourite vocals out of any thrash band they are so good. - dragon13304
must be 1
12
Violator
Puta quio pariu!
Fast amazing..
Brazillian Thrash Metal! Simple and devastating.
This band so new wave of thrash metal, they got it
Simply great Thrash!
2 Comments
13
Gama Bomb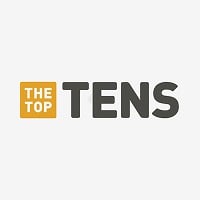 Gama Bomb is a thrash metal band based in Northern Ireland. Their 2009 album Tales from the Grave in Space was one of the first albums ever released as a completely free download while signed to a record label.
Gama Bomb Should be on top of the list good rift & better solo
Funny + heavy = entertain
This band deserves to be in the top 5. Awesome front man, shredding guitars and crushing rhythm with fun lyrics about scifi and horror.
14
Exmortus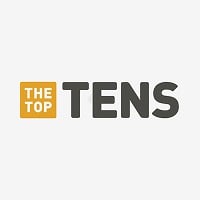 Exmortus is an American extreme metal band formed in 2002, whose lyrics mostly deal with battles and war.
They are so good, should be in the list too
These guys play their hearts out. The drums are reminisant of early Brahm Dainer[Mastodon]. Dragonforce style shredding. Two great growly vocalists
15
Revocation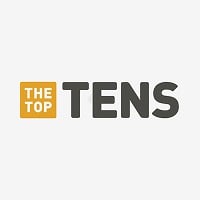 Revocation is an American technical death metal band from Boston, Massachusetts founded by guitarist and vocalist David Davidson, bassist and vocalist Anthony Buda and drummer Phil Dubois-Coyne in 2000.
yes
16
Suicidal Angels
Division of Blood is a Great Album
I saw them live,they are amazing
BLOODBATH!
Greatest greek band ever. Listen to apokathilosis, begger of scorn, bleeding holocaust, dead again.
17
Fueled By Fire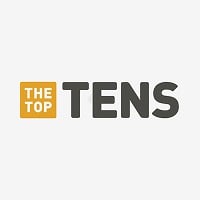 Fueled By Fire are one of my favorite Thrash bands... period. They sort of have a Death Angel sound, but pushed to the extreme.
18
Hatchet
Great and underrated one of the best newer bands
Great band!
Amazing band.
Great band
2 Comments
19
Vortex
Listen to "thrash metal holocaust" and then tell me if this is not the best thrash song ever!
unfortunately the band split up :(
20
Dust Bolt
The best with lost society *-*
Even better thane evile and havok

Listen to
Toxic attack

And

Agent thrash
M/ can take wait for July 8, 2016 if your a fan you would understand
AGENT THRASH! m/
21
Ghoul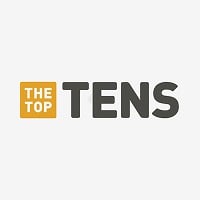 Ghoul is a thrash/death metal band from Oakland, California. Though the members' actual identities are meant to be concealed, it is known that some members or past members of Ghoul also play or have played in other bands such as Impaled, Dystopia, Wolves in the Throne Room, Exhumed, Phobia, Asunder ...read more.
The best undergroundish band out right now
22
Angelus Apatrida
They are the best because sometimes sound like Megadeth, Slayer, Pantera or Sepultura but never like as a copy, they are so original group much quality.
They are the best
Should be way higher
Solid, fun. Great songwriting.
2 Comments
23
Tantara
Both albums are so good
Based On Evil is a brilliant thrash album and is so underrated! - dragon13304
24
Lazarus A.D.
Brilliant!
25
Iron Reagan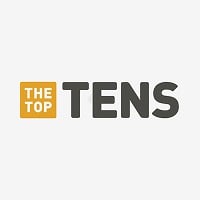 Iron Reagan is an American crossover thrash supergroup from Richmond, Virginia, consisting of Municipal Waste vocalist Tony Foresta, Cannabis Corpse and Municipal Waste bassist Phil "LandPhil" Hall, former A.N.S. guitarist Mark Bronzino, former Darkest Hour drummer Ryan Parrish, and Hellbear bassist ...read more.
Great Crossover Thrash and Tony Foresta and Land Phil of Municipal Waste perform in this band, this band kicks major ass!
26
Black Fast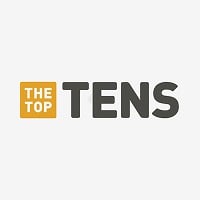 27
Horor Piknik (Serbia)
Haven't heard? Do not vote for them! Find them on you tube! Hear them! Then decide to vote!
Great band. Listen to "Masovna Sarana" or "Drekavac".
28 Amok
29
Hammercult
So underrated best Death/Thrash band
Best Death Thrash Metal Band
Just Great
Verry good band just check RISE OF THE HAMMER or STEELCRUSHER out
30
Metallica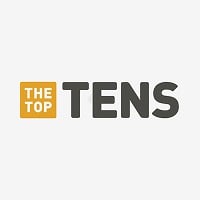 Metallica is an American Thrash Metal band formed in 1981 . The original lineup was James Hetfield (Vocalist and Rhythm guitarist), Dave Mustaine (Lead Guitar), Lars Ulrich (Drums), Ron McGovney (Bassist). The group came into mainstream from their Self-Titled album and the hit single "Enter Sandman". ...read more.
31
Harlott
Extinction is the album of the year in 2017!
100% must check out please support this band
32 Paradox
33 Savage Messiah
34 Nuclear
35
Traitor
Simply great honest Thrash Metal!
No fancy fly-on-a-wall stuff whatsoever nowadays (thrash) metal comes up with.
KEEP IT UP!
36
Nervosa
Raw and powerful. Nervosa has the energy and raw edge of classic thrash complete with political-themed vocals. "Kill the Silence" is a perfect example of everything that makes thrash great. Slayer-like riffs and vocals with more of a growl. Sepultra fans will also really dig this band for keeping that brand alive.
37
Vulgar Thrash Assault
New old school puerto rican thrash metal band
38
SSS
Solid Thrash, very good vocalista!
39 Soldier
40 Stonedz
41 The Coupetz
42 Prophecy
43 The Law
44
Lost Society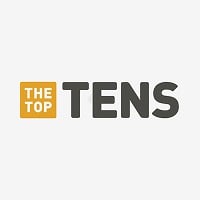 Lost Society is a thrash metal band from Finland, formed in 2010. Lost Society released their debut album in 2013 when band members were teens aged 17, 18, 19, and 19.
Best thrash metal band ever! The future of Metal is in good hands.
I have never, ever written a comment for anything on this website, but I felt I had to for this band. They are the best. I listened to their most recent album after seeing them on this list and was blown away. These guys kick more ass than Havok, Warbringer, and Evile combined. More than any other band on this list that I've heard, these guys remind me of the big four. Except they kick more ass than the big four have in the 21st century. Their newest album (Braindead), the only one I've listened to, is apparently a little slower and more deliberate than their other two. And it kicks SERIOUS ASS. Some of the songs remind me of Slayer, some remind me of Death Angel, and some remind me a little of Morbid Angel. And this guy can actually sing! Listen to the first two songs on Braindead. I am the Antidote is a heavier song, where the dude demonstrates he's absolute kickass growl, and his amazing singing voice, both in the same song. The next one, Riot, was my favorite song as soon as I ...more - fishplay
These gus are great
Listen to thrash all over you and terror hungry
6 Comments
45
Blackened
Brazilian underground thrash band. Listen to their first EP, caled "Underground Attack"
46 Crucified Mortals
47
4ARM
Australian thrash masters with the influence of legendary thrash masters like Metallica, Megadeth and Slayer. Not only that, but also have their own unique, modern thrash style as well. Fantastic guitarist, vocalist and drummer especially. Everyone needs some sort of a break but it seems as if their drummer never gets tired from his massive speed and technicality! These guys need more support. They surely deserve it.
48 Possessor
49
Mutiny Within
Check out their debut, plus the iTunes-only follow-up 'Synchronicity' before you remove my post.
50 In Malice's Wake
PSearch List
Related Lists

Top Ten New Wave Thrash Metal Albums

Top Ten New Wave Thrash Metal Songs

Top 10 New Wave of American Heavy Metal Bands

Most Underrated New Wave of British Heavy Metal Bands

Best New Wave of Traditional Metal Bands
List Stats
1,000 votes
53 listings
7 years, 207 days old

Top Remixes (9)

1. Havok
2. Evile
3. Warbringer

surgeonsanic

1. Havok
2. Evile
3. Municipal Waste

ryanrimmel

1. Evile
2. Vektor
3. Havok

KobraKid
View All 9
Error Reporting
See a factual error in these listings? Report it
here
.