Los Angeles Kings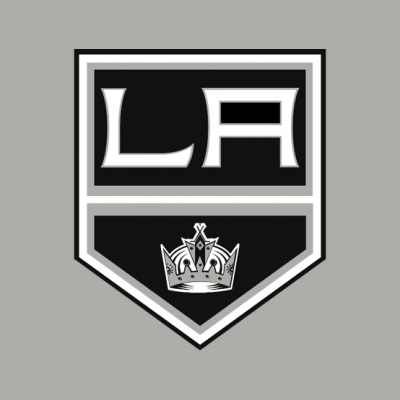 Uploaded by BKAllmighty
Info
The Los Angeles Kings are a professional ice hockey team based in Los Angeles, California. They are members of the Pacific Division of the Western Conference of the National Hockey League.
Comments
Top
Popular
Newest
Love seeing a west coast team this high. With all the kids coming from California now playing in the NHL, you can thank Gretzky and the Kings fans for the explosion of hockey outside the traditional Canadian and Northeast/Midwestern markets. Without LA succeeding, none of this would have happened, and the game would be the same regional game it was for the first 10 or 70 years. The fact that this team continued to get support even after Gretzky left and prior to the recent run of success gives them the right to be at least in the top 12 or 13 of the NHL fan bases, and that, for a Western team, is pretty impressive. I give them high marks for consistent support.
The Kings are easily the best fan base in the Western US-forget Canada-it's a religion, but with 170+ sellouts, and the one of the loudest arenas in the league, plus they're number one on social media, they deserve a high ranking. What people don't know is that their fan base is basically descended from the Northeast and Midwest, like my parents, so they're a smart fan base that knows hockey, and is a rabid cult like following, which for a non-traditional market is highly unusual. By the way, I live in MA, but I'm very familiar with their fan base, and it's a legit fan base, unlike Anaheim, Dallas, Phoenix, etc
Wow, Kings fans getting lots of props. Nice to see a Western team, especially a sun belt one, getting props. Deservedly. It's the one fan base west of the Mississippi that actually deserves it since they've been consistent since the Gretzky days dating back to 1988. It's really the only hockey smart fan base too, if you read their website and fan posts. Contrast to Anaheim or either of the Florida teams or Nashville, Carolina, Dallas...you can tell they've had hockey for 50 years. Deserve their ranking as top sun belt team, probably could go even higher too.
As a life time Leafs fan, props to the LA fan base. I honestly never expected they would continue to support hockey after Gretzky left. Yet here we are, and they have sold out every game for the last 6 years, despite not even making the playoffs twice. Impressive for any city let alone a warm weather west coast city. Props to the Kings fan base and LA for supporting hockey. Too bad Phoenix does not follow suit, or Dallas, or Denver, where non-sellouts are the norm. Good for LA, at least one non-traditional market supports the greatest game on earth...
Not a Kings fan but agree with the positive posts they received. I saw the sellout streak mention and was not aware of that, as a Blues fans this team has been a thorn in our side, but I'm happy to give them credit. If you sell out 225 straight games in LA -a place where's there's a whole lot more to do in the winter, than here in St Louis, I think they should be higher. Of course, so should the Blues, STL is a great hockey city and they should get bumped up as well, but of all the warm weather western cities, Kings fans seem to be the only ones that show up night after night, even against lousy teams. That's the sign of a really good fan base.
I never would have believed the Kings Fan base would crack the top 5 but here we are, almost in! Finally, this fan base gets their long deserved kudos for support of this franchise, through thick and thin-mostly thin. Probably won't make the playoffs again-for the 2nd time in 3 years-but still have sold out every game since 2012. Unlike other franchises whose fortunes rise and fall lock the stock market, based on the on ice success, Kings fans support this team no matter what. Well deserved ranking.
This is the ONLY fan base west of the Mississippi that belongs on this page. They have 225 straight sellouts and NEVER dropped into the bottom half of attendance even when they were mediocre 2000-2010. Unlike a Certain Chicago team, that was near the bottom when they were really crummy, but now sells out regularly. The Kings fan base is loyal, and I'm not even a Kings fan but they show up in a city where there's plenty to do in the winter.
It's great to see the Kings fan base in the top 10. For a long time this team as received support, win or lose, there has not be a game that was not sold out since 2012, despite the team not making the playoffs one of those years and this year being at the bottom of the playoff rung. This fan base has etched itself into the upper echelon of the league, and deserves a high ranking, certainly the highest of any sunbelt franchise.
This is a vastly under-rated fan base. Have sold out every game since 2012, including year they did not make the playoffs. Loud arena, with a lot of hard core long time fans that were showing up when the team stunk. Attendance never tanked either, even in bad years they were no worse than middle of the pack. Deserves to be even higher. This is a really good fan base.
As a Wings fan, I must give credit to the LA fan base. For a city that has no long time history of hockey, to sell out every game for 5 years, and this team is not considered the most exciting, is pretty impressive for a sun belt team with entertainment options galore. Detroit is Hockeytown, but Hollywood, or at least LA, has really turned out to be a much better hockey market than I ever imagined. Good for the league that there is a successful west coast presence, as the league needs it. Too bad the same can't be said for the southeast *(Florida, that means you)
Kings Fans should be in the top 10-take a look at the numbers-even in the 2000-2007 era-when the team started tanking, fan support never dried up like in Chicago where they sank to the bottom of the league, and now are at the top (Hawks fans=bandwagon) Kings fans show up nightly, win or lose, have sold out every game since 2012. Easily best fan base west of the Mississippi.
This fan base DESERVES top 5...out of the playoffs again, in a warm weather market with more entertainment options than any place on earth, and 5 years of consecutive sellouts. At some point next year they will be at 250 straight sellouts, and no sign of letting up. Ever since Gretzky came to town in 1988, this fan base has been consistent in their support. Far and away the best of any sunbelt franchise.
Kings need to move up higher-a franchise with 5 straight years of sellouts-despite not even making the playoffs one of those years, and with tons of competition for the entertainment dollar, should be at least in the top 10-12, considering several of the markets who have no winter competition such as basketball or great weather. This fan base is impressive, especially for a sun belt team...
Here's a vote from a Habs fan. This fan base should be -for Sunbelt teams, Number one! Been to a Kings game in LA, by far the ONLY western team that understands the game and has a real atmosphere. The Shark tank is loud but the fans are uneducated. At least Kings fans know the game, if you talk to them, they not only understand it but have a knowledge outside their own team. Get rid of all the other sun belt teams, but LA belongs higher. Not in the top 10, but I'd put them around 12th, and easily the best of the West.
I am surprised to see the Kings so high, but having just watched one of their games against the Canucks, they've got like 225 or so straight sellouts, which is amazing for a warm weather non-traditional hockey market. Good for them. Glad that LA has taken to hockey in a big way. Too bad Florida hasn't, at least the Panthers. They should move to Quebec.
This is easily the most loyal fan base of the non-traditional markets-having sold out every game since 2012-despite not making the playoffs twice. As a Bruins fan based in NE-(the most loyal fan base in the US) I give this team and their fans props-of course it helps they were built by a New England guy in Dean Lombardi, and their goalie is from CT-but what the heck, it's a really good franchise and fan base.
This fan base delivers nightly, which is amazing considering it's a warm weather city with a ton of entertainment options. Unlike ST LOUIS, or COLORADO, or OTTAWA, LA sells out nightly and has sold out every game since 2012. Pretty impressive for a non-traditional sun belt franchise.
This is an amazing fan base. You play in a warm weather city and you sell out every game since 2012, while only the Northeast and Midwest and Canadian teams do that. Kudos to the Kings fan base. This is the only team not in the Midwest, Canada or the Northeast that should even be in the NHL.
This fan base should be in top 5-might miss playoffs again this year, which would be twice in 3 years-but still has sold out every game for the last 5 years-including every playoff and preseason game as well. For a place with a lot of entertainment options, this fan base shows up win or lose on a nightly basis//
Wow, top 5 fan bases for LA. The world is truly a different place than it was prior to the Gretzky trade. Peter Pocklington is owed a huge debt for entire league, and LA in particular. That team sells out every game and has for years now, and last time I looked, LA was not a winter city. For once, the NHL got things right. Now if they would only put a team in Quebec. Hello Florida Panthers and Carolina Hurricanes, start filling your arenas...
Glad people appreciate what this franchise and fan base has done for the NHL...nightly sellouts, and bringing so many west coast players into the league, this fan base and franchise has had a huge impact. Should be a top 10 for that reason alone.
Kings have far and away most loyal fan base west of the Mississippi. Two out of the last 3 years they did NOT make the playoffs, and they have still sold out EVERY game dating back to 2012. 5 years of sellouts, in a warm weather city. That's impressive!
183 straight sellouts now-loudest arena in the West-and the closest thing to an original 6 fan base. Also, they travel well for a west coast franchise. Way bigger and better fan base than San Jose, and the over rated Shark Tank.
Great all star turnout, sellouts for 5 straight years, best traveling fan base that is not an original 6 or northeastern franchise. This fan base has never tanked, unless some other ones, notably one in Chicago...
This team now has over 200 consecutive sellouts-every game sold out since 2012-and they travel well too. This is a truly loyal fan base, unlike Chicago.