Danny Phantom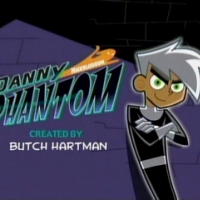 Found on wikimedia.org
Info
Danny Phantom is an American animated series created by Butch Hartman for Nickelodeon. It was produced by Billionfold Studios and distributed in Canada by Nelvana, a Canadian animation company. The series follows a teenage boy who, after an accident with an unpredictable portal between the human world ...
read more
.
Comments
Top
Popular
Newest
Danny Phantom is the best cartoon in Nickelodeon. Also it has some humor, action, romance, adventures, comedy, and moral lessons. Its actually a great show once you see it. I love ghosts.
Danny Phantom is underrated and honestly one of the best cartoons of all time, if not one of the best shows of all time. The art is amazing, stories wonderful and every single episode seemed to have meaning and care. It was weird while not being like many shows after the YouTube craze hit. I'm talking about the ones that are "dude, we're so random! " but end up not being random and end up just being dumb (Sanjay and Craig, etc.) It's so amazing but I hope that it doesn't return, unless for maybe an animated web series by the original creators. Anything that airs on Nick will not be the same as the original.
When I was a kid, this show was THE BEST! I could not stop watching it; I re-watched this series four times and it is disappointing that the show ended the way it did. I hope they bring it back and a lot of fans made amazing stories that could happen and maybe Nickelodeon could use those ideas! There are many questions about Danny Phantom that weren't answered. SO many things could happen in the fourth season. I really wish that Danny Phantom could get many more seasons! BRING BACK DANNY PHANTOM!
This used to be my favorite childhood show. I loved it. I really want Butch Hartman to bring it back, but I think that it's time to take a look at how Nickelodeon is now. I mean it has bad shows, except The Loud House, TMNT 2012, and Harvey beaks. I mean the writers wouldn't be able to write a good episode. We should also take a good look at how The Fairly oddparents is today. I mean Butch Hartman is already running out of ideas on that show and he doesn't want to end it. Now please don't get me wrong, I used to like The Fairly oddparents back in the day, but now that I look at it today, I feel like I don't want to watch it anymore. I feel bad for this show. The plot is repetitive, the episodes are getting weaker and weaker and so are the characters, same thing with SpongeBob today. I mean, I can't stand those two shows staying in our new generation anymore because they are gonna get even more worst. If Butch Hartman brought back Danny phantom, then he and the writers would of messed ...more
This was one of the only cartoons that hooked my interest. It doesn't just show him as a single minded boy, he learns and grows throughout the seasons. He is someone that a teenager could actually relate to... Now, enough with the cheesy stuff, this show was PACKED full of danger and adventure. It had original ways of defeating the bad guy, bad guys that were actually interesting, and unexpected situations that can't be found in other cartoons.
Overall the best cartoon ever! I grew up with Danny and when the show ended with only about 50 episodes, I was upset and disappointed. This show is original, awesome, unique, and overall the best cartoon ever! I seriously hope they bring this show back because I will seriously jump up in joy and watch all of the episodes! Bring Danny Phantom back!
This show and Avatar: The Last Airbender have a special place in my heart. Although I want more closure and to see how stuff turned out, I don't want Nick's new writers and cartoonists to make another season. They wouldn't be able to make it live up to what it deserves, now if the original writers and artists wanted to make one last season is totally watch!
He is so cute... I m in love w/ danny phantofenton... He is my dream boy! Please bring this show back... I love it like rly!
Love this show so much, never saw it when it was on T.V. but I saw the whole 50 episodes online. Phantom Planet was kinda a let down after Ultimate Enemy which was genius. It was as if the writers didn't care that it was a cartoon they were going to do what they liked! :3 Love the show, love the characters, love the humour, can't see why nick canned it.
Danny Phantom is the best show ever I want another season
One of the greatest cartoons ever. It has a dose of comedy, action, romance and it has very good lesson. I really like the story of each episode and each character.
They might bring danny back because the creator has been acting very weird like on an interview the creator blurted out a few times danny phantom even though it was an interview on tuff puppy also write a note to nick saying you want danny phantom and in the note tape a dollar to it and if you and aton of other phanlovers can team up to bring danny back
Danny Phantom is created by same person who created Fairly OddParents. And I love Danny Phantom. Thank you for creating them Butch Hartman. - cosmo
I love this show and I can't understand why they quiet making episodes. Or why it isn't anymore on Nickelodeon
Thank you to making Danny phantom thank you very much thank you when you make the new crater give me one chance I will do my best thank you
Nice cartoon, that's it and I find Danny to be irresistible.
This show rocks! It was my favorite childhood carton and always will be!
If ghosts were real.. I would ask my parents to make a ghost portal! ( my parents are scientists
Hello my name is Anas I want to tell you ew want to love tucker and Sam I read all comments but their no tucker and I want to tell you one day my uncle told me that family is not a big thing friend ship is biggest thing in the world one time my best friend go to usa for 1 year I know that how one one minute I live with out my best friend and know I want to I love tucker Sam and Danny I love this show and in my massage
Thank you
I only watched this a couple weeks ago and the first time I saw it, I loved it from the start! 1
Most amazing show you can ever watch
I love this show I was hooked and I love the style and how it evolves over time and is well worth watching
This was my 2nd favorite show! And I so loved Danny and Sam together
I love the way in which he turns into ghost and kicks bad guys butt
This should be in the top three! This was such a good show, too bad I hardly watched it when I was younger. And this had SUCH A good theme song. Please put this back on Nick. My suggestions: Replace this with Bunsen Is a Beast.
Related Lists

Top Ten Danny Phantom Villains

Best Danny Phantom Ghost Villains

Top 10 Best Danny Phantom Voice Actors
Best Danny Phantom Ghosts