Best Nickelodeon Cartoons of All Time
jwileson
The Contenders: Page 2
21
As Told By Ginger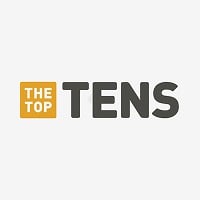 As Told by Ginger is an American animated television series aimed at teenagers, produced by Klasky-Csupo and aired on Nickelodeon.
I really can't believe that ATBG is only at the 20th place. This proves to me again that this "cartoon" (personally I prefer animated series, because I feel like this one deserves more than just the word "cartoon") is way too underrated. The storelines are actually something t (w) eens actually can relate to; even I as a 17-year-old can still relate to some of the problems Ginger and her friends have to face (e.G. drinking too much coffee in order to stay up to study, but falling asleep at school). And of course the animation itself is amazing: characters actually have 5 fingers (instead of 4, which most cartoon characters have), characters have an entire garderobe instead of just 1 outfit for the entire series and the mood in some of the scenes gives me goosebumps (e.G. the scene where Ginger reads her And She Was Gone poem).
Conslusion: Vote ATBG up people! It deserves way better than 20th place and only 0, 06% of your votes!
oh I just loved ginger and her weird friends and family - they should never have stopped running it
Always enjoyed shows like this, Daria and Pelswick.
V 2 Comments
22
Penguins of Madagascar
I love this show! This should be number 1 on the list! I wish it could have had more seasons than 3. It deserved at least 5 seasons.
Penguin of madagascar is a good cartoon
This has over 7.1 Million viewers, and accordind to T.V. experts POM is the Second Best Animated Show Behind SpongeBob. GO POM!
Good for modern nickelodeon but not classic
V 9 Comments
23
Blue's Clues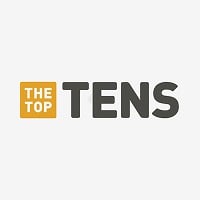 Blue's Clues is an American children's television series that premiered on Nickelodeon in 1996. Producers Angela Santomero, Todd Kessler, and Traci Paige Johnson combined concepts from child development and early-childhood education with innovative animation and production techniques that helped their ...read more.
Blue's Clues is better than Fanboy and Chum Chum!
This show is okay, but it gets freaky when Steve or Joe draws clues in their notebooks, they come to life, and start singing about themselves.
That show was my childhood.
AT LEAST STUPID DORA THE EXPLORER ISN'T HIGHER THAN THIS CLASSIC NICKELODEON PRESCHOOL SHOW.
V 1 Comment
24
T.U.F.F. Puppy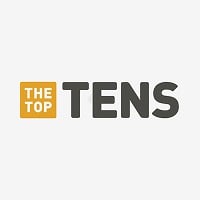 T.U.F.F. Puppy is a cartoon created by Butch Hartman. It ran on Nickelodeon from October 2, 2010 until April 4, 2015. It focused on Dudley Puppy and his partner Kitty Katswell as they protected Petropolis under the Turbo Undercover Fighting Force, or T.U.F.F.
I love this show. It's cousin Butch Hartman work I most love. The universe which constitutes anthropomorphics animals, action and adventure that resembles Zootopia and Sly Cooper. The characters are very well made, the bad guys are funny. The show was successful without need magic (The Fairly OddParents) or super powers (Dany Phantom), only needed to combat crime + science fiction. The show is decent and suitable for children and not to mention it's beautiful parts of some of the episodes involving emotions of the characters. He has to earn more seasons.
Decent show. I don't like it myself as it seems stupid but others like it.
Really good show, if only this was highlighted for a another season
This show is so underrated, it deserves more praise than it gets.
V 3 Comments
25
Teenage Mutant Ninja Turtles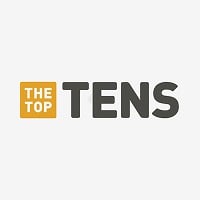 I just like it yo now its have beter version
HOW IS THIS NUMBER 8!
26
Chalkzone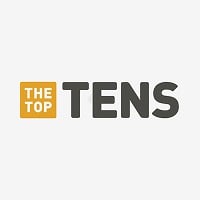 ChalkZone is an American animated television series created by Bill Burnett and Larry Huber for Nickelodeon.
I like the creativity
Good show
Animation is horrible
27
Back at the Barnyard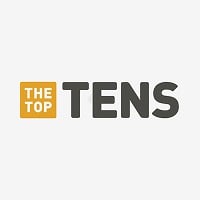 Back at the Barnyard is a Nickelodeon computer-animated television series that is a spin-off from the 2006 film, Barnyard.
Love dis show
28
Catscratch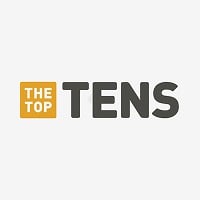 Catscratch is an American animated television series created by Doug TenNapel (also known for creating Earthworm Jim). It was aired on both Nickelodeon and Nicktoons on July 9, 2005. It is an adaptation of TenNapel's graphic novel, Gear, which is also the name of the cats' monster truck. The series ...read more.
One of the greatest has the best theme song
That song that plays when they show the episode title cracks me up
I've loved Catscratch my whole life. I was so sad when it ended. Every character is funny, especially Waffle. This should be higher!
I heard this show was good.
V 3 Comments
29
Harvey Beaks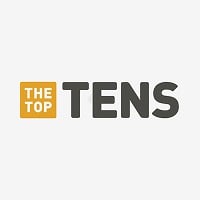 Harvey Beaks is an American animated television series created by C.H. Greenblatt for Nickelodeon. Originally announced to premiere on March 29, 2015, the series instead premiered on March 28, 2015 following the 2015 Kids' Choice Awards.
Harvey Beaks was a beautiful, fun cartoon. This and loud house show Nickelodeon is rising up to rival Cartoon Network again. So, HARVEY BEAKS!
Well, I like this show If you hate it or like it I respect your opinion.
Much better than breadwinners
It was decent, but not good enough for Nick. - DCfnaf
V 4 Comments
30
All Grown Up!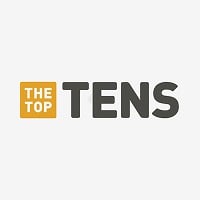 All Grown Up! is an American animated television series created by Arlene Klasky and Gábor Csupó for Nickelodeon. It is a spin-off of Rugrats, and takes place about ten years after the original series where the characters are now pre-teen to teenage.Tommy, Dil, Chuckie, Phil, Lil, Kimi, Angelica, ...read more.
All grown up, isn't bad. We got a very intense drama for kids about the adventures of the babies now 10 year olds. Now I could recognise the characters. And probably this should be higher. (Along with the last airbender and invader Zim)
In my opinion all grown up is better than the rugrats because I'm a teenager and you can relate more to cartoon teenagers than you can cartoon babies
It's not too good and it's not too bad
31
Dragon Ball GT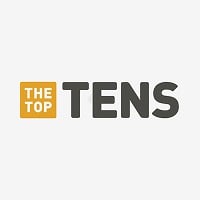 My top 3 favorite childhood cartoons
Kama ha ma ha
best best!
32
Animaniacs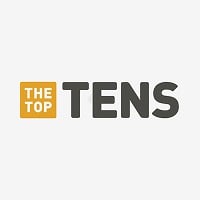 Steven Spielberg Presents Animaniacs is an American animated comedy television series produced by Amblin Television label in collaboration with Warner Bros.
For those of you saying it is not in nickelodeon. It has been on nickelodeon so get your facts right
This, fanboy and chum chum and dora is the stupidest shows on nick!
This isn't even a nicktoon. The is from warner brothers kids. This is still one of the best shows of all time but this isn't a nicktton so it would be unfair.
33
Breadwinners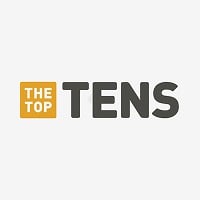 Well I'm sorry. I hate this show. Too much butt jokes. Worse than sanjay and craig. It deserves to be lower or off the list
I don't really like this show. It has too many butt jokes.
I'm sorry but I HATE Breadwinners so much! In fact, it's my least favorite modern nick cartoon. It should be at the very bottom.
Bro, it's OK. I respect your opinion, not tryna be a troll, but this show gets a 6/10 in my opinion. - alazeemrasaq2005
V 11 Comments
34
El Tigre: The Adventures of Manny Rivera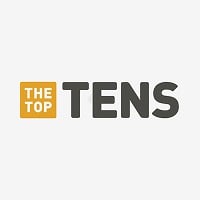 El Tigre: The Adventures of Manny Rivera is Nickelodeon's first ever flash animation series produced for Nickelodeon and Nicktoons.
V 1 Comment
35 Avatar: Legend of Korra
36
Winx Club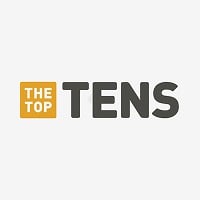 This is the best show I have ever seen. It's a cartoon of fairies for girls. I love their transformation, faces, dresses etc. I wish that they telecast this show again I am the biggest fan of winx club
Winx club needs to die
Winx club is the best it inspires people I love the fact that they don't give up and I admire the way they care for each-other and it inspires me too
I love winx club so much this my favorite cartoon ther transformation,faces,relation and morever they are best I wish that there will be a season 8
V 13 Comments
37
Kablam!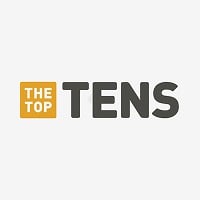 Like the robot chicken for kids
This show cracks me up 😆
Ahhh... the good old Anti fanboy and chum chum days...😊
38
Tiny Toon Adventures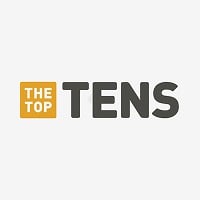 That's CN.
39 The Three Friends and Jerry
40
Rabbids Invasion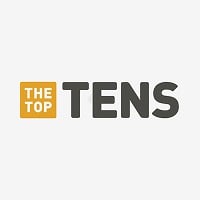 Rabbids Invasion is a cartoon about rabbit like creatures which make incoherent noises while having adventures .
This show sucks. If shows could turn you into retards, than this is the perfect show to do the trick.
This show was so annoying to all audiences, glad it got cancelled.
They are so retarded I like em.
This why nick has more bad cartoons than good ones.
V 3 Comments
PSearch List
Recommended Lists
Related Lists

Best Nickelodeon Shows of All Time

Top 10 Nickelodeon Characters of All Time

Top Ten Most Inappropriate Cartoons of All Time

Best Kids Cartoons of All Time

Top 10 Cartoons from Nickelodeon and Cartoon Network
List StatsUpdated 29 Jun 2017
3,000 votes
83 listings
8 years, 158 days old

Top Remixes (43)

1. Spongebob Squarepants
2. The Ren & Stimpy Show
3. The Angry Beavers

dheth6

1. Teenage Mutant Ninja Turtles (2012)
2. Spongebob Squarepants
3. Avatar: The Last Airbender

iamzyrie

1. Spongebob Squarepants
2. Hey Arnold
3. Rockos Modern Life

big54jay
View All 43
Posts
Error Reporting
See a factual error in these listings? Report it
here
.