Best Nickelodeon Cartoons of All Time
jwileson
The Contenders: Page 3
41
T.U.F.F. Puppy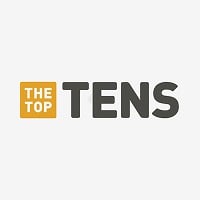 T.U.F.F. Puppy is a cartoon created by Butch Hartman. It ran on Nickelodeon from October 2, 2010 until April 4, 2015. It focused on Dudley Puppy and his partner Kitty Katswell as they protected Petropolis under the Turbo Undercover Fighting Force, or T.U.F.F.
A Butch Hartman classic
42
Ninja Hattori-kun
He is the coolest because he did not want any power or any other thing he only use his mind and help everybody he is a real superhero I love you ninja hattori you are the best and you are my favorate hero.
Story of a ninja! He is a cool ninja! this one occurs maximum time in nick! - samashok
V 1 Comment
43
Bubble Guppies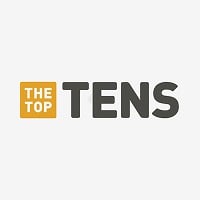 Um, violent? This is a preschool cartoon. It's not the slightest bit violent. - lamourieparkinson
How is it violent?
Its not bad but try not to watch it. ITS TOO VIOLENT!
44
Pig Goat Banana Cricket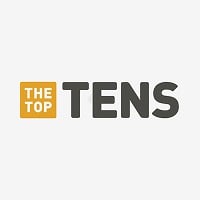 Pig Goat Banana Cricket is an American animated television series created by Dave Cooper and Johnny Ryan for Nickelodeon.
Okay, Can Somebody Please Tell Me Why This Show Is Even On This List? Everything About The Show Sucks! And There's Really No Reason To Even Watch The Show. Useless If You Love Looking At A Bunch Of Ugly Poorly-Designed Characters With Little To No Thinking.
WHICHEVER RETARD ADDED THIS SHOW TO THE LIST SHOULD GET BEAT UP BECAUSE HOW COULD ANYBODY LIKE THIS SHOW? IT'S TRASH! BUT MY BIG QUESTIONS ARE WHO THE HELL ADDED THIS, AND WHY THE HELL IS IT ON THE LIST? THERE'S NO EXCUSE FOR THIS SHOW TO BE ON THE LIST OR THEIR'S NO EXCUSE FOR KIDS TO BE WATCHING THIS TRASH! ELIMINATED THIS TRASH OFF THE LIST!
I hate that show so much! I can't do anything while I am watching that show! Never watching it again!
Clearly this guy never watched pig goat banana cricket. It sucks.
V 4 Comments
45
Sanjay and Craig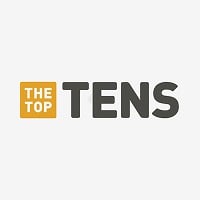 Sanjay and Craig is an American animated television series produced by Nickelodeon. The show is about a 12-year-old boy named Sanjay Patel who owns a talking pet snake named Craig.
WHO ADDED THIS SHOW TO THE LIST? IT'S DISGUSTING AND IT'S INAPPROPRIATE FOR KIDS TO BE WATCHING THIS TRASH. PLEASE PUT IT ALL THE WAY TO THE BOTTOM OF THE LIST. IT SHOULD BE IN LAST PLACE OR IF YOU CAN'T PUT IT AT THE BOTTOM OF THE LIST, THEN PLEASE TAKE THIS TRASH OFF THE LIST AND DON'T ADD IT TO THE LIST AGAIN! ALSO, JUST FOR YOUR KIDS SAFETY, PLEASE DON'T LET YOUR KIDS WATCH IT BECAUSE WHEN I SAW THE FIRST EPISODE, IT WAS HORRIBLE AND DISGUSTING!
This show is not awesome. It sucks, and should be off the list.
Take it off the list right now. It's terrible. Too much butt jokes vomit and fart
How is this so high?! Get this off the list. It is awful! Yet somehow, Korra, Kablam, and El Tigre, all great shows, are below this.
V 5 Comments
46
Wow! Wow! Wubbzy!
My favorite Kids show next to Mickey Mouse Clubhouse!
Its the best cartoon on nick go wubbzy
V 1 Comment
47
Rocket Monkey
This show was so terrible everybody in the whole god damn world died. I am not kidding it ruined my 7 year daughter and 20 year old sons life
Stupid show about Monkeys who float in Space to act crazy and blow things up, it sucked.
This show was so bad like I REALLY hated it.
48
Miraculous: Tales of Ladybug and Cat Noir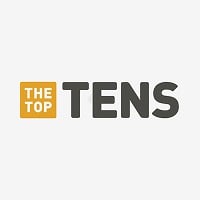 Also called "Miraculous", "Miraculous Ladybug", "Miraculous Ladybug and Cat Noir", "Ladybug and Cat Noir" or simply "Ladybug" . It's a French show created by Thomas Astruc and Jeremy Zag, produced by Method Animation (by Zag) and SAMG Animation (in Korean version). The theme song singed by Cash Callaway ...read more.
Finally! A show with a main protagonist as a teen girl (I like it when cartoons have that) that is secretly a superhero! I also like the romance in this show
How is this lower than Sanjay and Craig and Breadwinners?
I love Miraculous
I love this show
V 3 Comments
49
Planet Sheen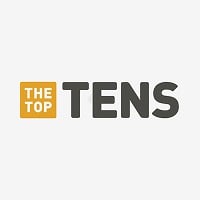 Sheen, Do not push this button

Dogs like cheese, cows like monkeys! Planet Sheen is oh, so funky!

Okay, I get the last part, but the first few lines, you're just off bro!

Skateboards rock! Shoes like feetsies, you are watching Planet Sheensies

Okay, it's not called "Planet Sheensies"

Sheen!

Dance!

Sheen!

You know what they say Sheen; it ain't par-tay until somebody breaks a tongue! Check!

Sheen!

That's just creepy

Tuna noodle casserole!

Pomegranate stew

Stranded on a planet...

Whatcha gonna do?

Change your name to Larry?

Rub bacon on the queen...

It all makes perfect sense on...

PLANET SHEEN!
This show sucks. They made Sheen stupider, and took him to some kind of place in a different universe.
Planet sheen is the worst spin off ever!
Jar Jar Binks's spirit arises with Planet sheen.
V 2 Comments
51
Bunsen Is a Beast!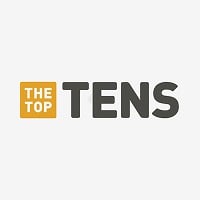 Busen is a Beast is created by Fairly Odd Parents creator Butch Hartman. The show tells about a monster named Bunsen who goes to a human school and has many adventures.
I have yet to watch the first episode of Bunsen Is a Beast, but I must say that it actually looks pretty good! If The Loud House is what revived Nickelodeon from its downfall, then Bunsen Is a Beast is what made Nickelodeon's cartoons great again. Bunsen Is a Beast is created by Butch Hartman, the same genius behind The Fairly OddParents, Danny Phantom, and T.U.F.F. Puppy. In other words, your childhood. In his fourth and newest animated series, which just so happens to be the item I'm talking about right now, Bunsen Is a Beast is a cartoon that focuses on themes of social integration, acceptance, and championing the right to be different. Now for the premise, it sounds pretty similar to My Gym Partner's a Monkey, only that it's the other way around. As for the animation, it actually looks pretty neat for a Flash animated series! Much better than what the animation for Season 10 of The Fairly OddParents is! In addition, the theme song is pretty catchy and cute to listen to for a show ...more - ModernSpongeBobSucks
Let's get this cartoon higher than Breadwinners and Sanjay and Craig. This new cartoon has been pretty awesome so far. It kind of feels like a combo of "My Gym Partner's A Monkey" and "Foster's Home For Imaginary Friends". Plus, it reminds me of The Fairly Oddparents and Danny Phantom thanks to the comedy audio. This show just made me happy. This and The Loud House are good Modern Nick Shows. - DCfnaf
Its like MGPAM but way better. - Cartoonfan202
52
LEGO Hero Factory
HERO FACTORY---WE BUILD HEROES. Why couldn't it be on CN like the other Lego shows?
53
Catstratch
Not many people remember it but it was a pretty good show
V 1 Comment
54 PopPixie
55
Sam & Cat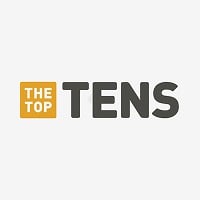 Sam & Cat is an American teen sitcom that originally aired from June 8, 2013, to July 17, 2014, on Nickelodeon. It is a crossover spin-off/sequel of both iCarly and Victorious.
I sorry but no. This show ruined the fun out of Icarly. I mean don't get me wrong, but I only like the first episode of Sam and Cat. The rest were horrible. I don't want anybody to get mad at me, but I have to say that Icarly was a million times better than this stupid show. I like Victorious too, but it wasn't that good as Icarly. I mean I understand that both shows went downhill in 2012, but give these two shows credit for being better than Sam and Cat. I didn't like Victorious that much, but at least it's better than Sam and Cat. I really miss Icarly and I kinda miss Victorious. How can Dan Schneider go from good shows like Drake and Josh and Icarly into bad shows like Sam and Cat. I can't believe that He wasted his time ending Icarly and Victorious for this crap. I mean the only reason why I didn't like Victorious that much was because of Cat Valentine. She was so annoying on that show. Her laugh was even more annoying. Don't get me started on how she was on Sam and Cat! She was ...more
This show is horrible and it ruined Icarly and Victorious.
I can't blive Ariana Grande is playing Cat again in Sam and Cat - kristina381980
It says Nick CARTOONS.
V 2 Comments
56 Max and Ruby
57 Count Duckula
58
Pelswick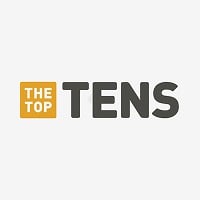 Pelswick is a Canadian/Taiwanese/American animated television series co-produced by Nelvana Limited and Suzhou Hong Ying Animation Corporation Limited in association with The Canadian Broadcasting Corporation and Nickelodeon.
I think this Canadian show is a very decent Nicktoon.
59
Muppet Babies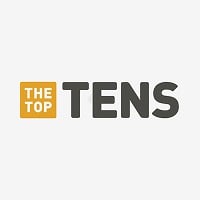 Jim Henson's Muppet Babies, commonly known by the shortened title Muppet Babies, is an American animated television series that aired from September 15, 1984 to November 2, 1991 on CBS.
V 1 Comment
60
The X's
This show talks about a family of spies
PSearch List
Recommended Lists
Related Lists

Best Nickelodeon Shows of All Time

Top 10 Nickelodeon Characters of All Time

Top Ten Most Inappropriate Cartoons of All Time

Best Kids Cartoons of All Time

Top 10 Cartoons from Nickelodeon and Cartoon Network
List StatsUpdated 27 Jun 2017
3,000 votes
83 listings
8 years, 156 days old

Top Remixes (43)

1. Spongebob Squarepants
2. The Ren & Stimpy Show
3. The Angry Beavers

dheth6

1. Teenage Mutant Ninja Turtles (2012)
2. Spongebob Squarepants
3. Avatar: The Last Airbender

iamzyrie

1. Invader Zim
2. Avatar: The Last Airbender
3. CatDog

invaderrose123
View All 43
Posts
Error Reporting
See a factual error in these listings? Report it
here
.