Best Nickelodeon Shows of 2013
toy
The Top Ten
1
SpongeBob SquarePants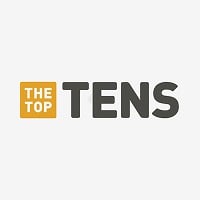 SpongeBob SquarePants is an American animated television series created by marine biologist and animator the late Stephen Hillenburg for Nickelodeon. SpongeBob is currently the most popular show on Nickelodeon, as well as the longest running show, running for 20 years, and is beginning its 12th season. ...read more.
One of my favorite cartoons from my childhood, although some of the episodes might be re-runs, I still love to watch Spongebob whenever it's on. Great show, love to watch it!
Though the episodes are just being repeated, I'd loved to watch it all over again.
While it may be one of the best shows, 2013 was a pretty mediocre year for SpongeBob. We only got 9 episodes. I mean we got Planktons Pet but at the same time we also got SpongeBob You're Fired.
Will always be the best show, even if there are reruns, I will never give up hope they will bring back more of the old humor
V 8 Comments
2
Teenage Mutant Ninja Turtles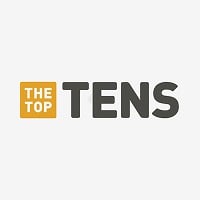 This show is my most favorite to watch! I love the fact that nickelodeon actually makes the characters act appropriate for their age. The last two generations makes them act sorta like adults. I think this show deserves to be the number 1 spot, besides all of the fangirls (like myself) and insane haters (which shouldn't be looking at this), I think the show deserves the title for number 1. We all know that title belongs to spongebob, but the show keeps rerunning. I'm actually suprised my favorite show actually made it at a popular title! I'm looking forward on seeing the rest!
This show is my favorite! It should be number one! The characters have all been deeply carved out in a way that we can admire and love them. Plus the comedy in the show is unbeatable! I haven't gone through a single episode without laughing my butt off Overall, excellent show, that everyone should see.
Um hello this show is awesome it has the action of the 2003 version and the comedy of the classic version.
Best show on Nickelodeon right now! SpongeBob used to be great. /Used/ to be. For a long time (until Legend of Korra came out) I never watched Nick ever, unless it was old episodes of SpongeBob. Now I always have something to look forward to watching every week! I just love each of the turtle; they are so unique compared to the other shows on T.V. right now! Their bond with one another and Master Splinter is so sweet and each of their personalities are so vivid. I'm in love with this show, booyakasha~
V 16 Comments
3
The Fairly OddParents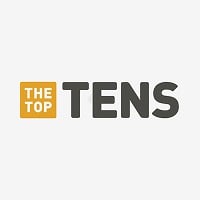 The Fairly OddParents is an American animated television series created by Butch Hartman for Nickelodeon.
One show on Nick that was best to SpongeBob - toy
So funny and the best animation. So unique and creative - hannahthebanana
4
Victorious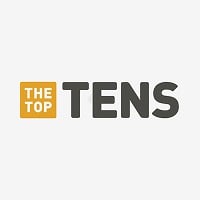 Victorious is an American sitcom created by Dan Schneider that originally aired on Nickelodeon from March 27, 2010 through February 2, 2013 . The series revolves around aspiring singer Tori Vega, a teenager who attends a performing arts high school called Hollywood Arts High School, after taking her ...read more.
I love! Victorious its so awesome and funny best show ever! I think it should be number 1!
My favorite show that dan Schneider created and produced is drake and josh, kenan and kel, and icarly
I'd say just about anything Dan Schneider wise is awesome. Cat is my favorite. Funny another awesome job by Dan.
It should be number 1. It is the best show even adults can watch it at leisure time unlike other babyish shows
V 9 Comments
5 Power Rangers Megaforce
6
The Haunted Hathaways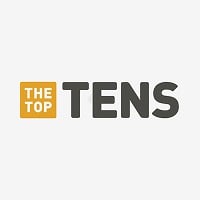 The Haunted Hathaways is a Nickelodeon sitcom television series that began airing on July 13, 2013 and ended on March 5, 2015. It tells the story of a single mother and her two daughters who move into a home occupied by three ghosts, a single father and his two sons.
I think this show is okay, but it's not the best.
The haunted hathaways is funny and awesome
How can this be on the best AND worst shows?
The haunted Hathaway's is a funny show
V 3 Comments
7
The Legend of Korra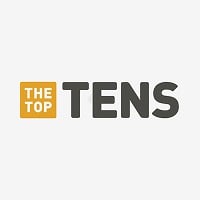 The Legend of Korra is an American animated television series that aired on the Nickelodeon television network from 2012 to 2014. It was created by Bryan Konietzko and Michael Dante DiMartino as a sequel to Avatar: The Last Airbender.
How did this NOT get #1?

The Legend of Korra is clearly the best animated cartoon in the United States. The plot, characters, humor, and intensity are all perfect and the show in general has but one flaw (love triangles. )

This show will appeal to ANYONE. It is for all ages.

Unlike Spongebob, The Legend of Korra is a show that has a single plot for every season. Spongebob and other Nickelodeon shows have terrible animation and have a new problem every episode. The Legend of Korra, however, has one problem per season and has amazing animations.
This show is the BEST! It is interesting for pretty much everyone, the animation is flawless, and the storyline is better than most shows! Something so FANTASTIC and IMAGINATIVE like The Legend of Korra deserves to be first! Not a PATHETIC show about an ANNOYING yellow Sponge (with an ANNOYING laugh), and his IDIOTIC boring pink starfish living in the sea and being totally ANNOYING altogether! How in the world did such an annoying show get the #1 crown?!
How is Victorious and Spongebob higher than this awesome show. It's better than those two shows because it has more action in it. Well at least it's higher than Sam and Cat because that show was trash after the first episode.
This show is the greatest series ever created. To appeals to everyone on all levels. It is so original.
V 1 Comment
8
Sam & Cat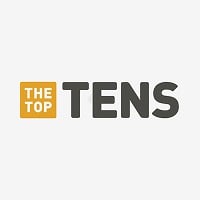 Sam & Cat is an American teen sitcom that originally aired from June 8, 2013, to July 17, 2014, on Nickelodeon. It is a crossover spin-off/sequel of both iCarly and Victorious.
Sam and Cat is and WAS a Complete Cash in on two shows I have to say this is a bad show.
Not as good as Victorious, Drake & Josh, or Zoey 101 but still hilarious.
So it's the worst but the best

Make your mind people
Dan Schneider produced a lot of funny shows
V 12 Comments
9 Monsters vs. Aliens
10
Big Time Rush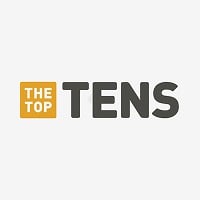 Big Time Rush is an American television series that originally aired on Nickelodeon from November 28, 2009 until July 25, 2013. It was created by Scott Fellows (also the creator of Ned's Declassified School Survival Guide and Johnny Test and the head writer of The Fairly OddParents)
I love big time rush, seeing them in concert was one of the best moments in my life
Great show. Best show on nick. Living life and dating chicks.laugh out loud
I love this 🌷i also love their songs
The Contenders
11
Wendell & Vinnie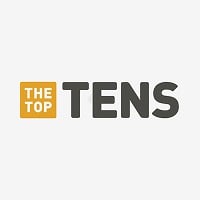 Wendell & Vinnie is an American sitcom television mini-series that premiered on Nickelodeon on February 16, 2013 and ran until September 22, 2013. The series stars Jerry Trainor and Buddy Handleson. The first official promo for the show was released on December 21, 2012.
Wendell and vinnie is boring
It's also inappropriate for Nick, there's cursing and sexual content.
I love wendell and vinnie. Jerry trainor was very funny on I Carly and now he is very funny on wendell and vinnie.
Whoever loves Wendell & Vinnie is just a sick pervert, it's boring and inappropriate to watch.
12
Marvin Marvin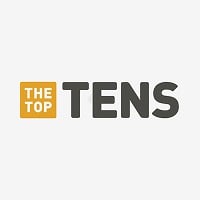 Marvin Marvin is an American science fiction slapstick comedy television series that aired from November 24, 2012 to April 27, 2013. The series stars Lucas Cruikshank as the title character Marvin Marvin, an alien teenage boy adjusting to human life.
What The- Marvin Marvin Sucks
Get this off the list.
I can't believe Lucas Cruikshank from Marvin Marvin quit Nickelodeon
What happened to marvin marvin?
V 2 Comments
13
The Thundermans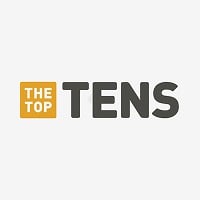 The Thundermans is an American tween sitcom created by Jed Springarn. The show first aired in 2013. This show is about a family of superheroes who have adjusted to living a normal suburban life. On July 27, 2017, Nickelodeon released a statement to J-14, stating that the series has wrapped production ...read more.
Thundermans is funny but victorious was even funnier
The thundermans is such a GREAT show!
14
Danny Phantom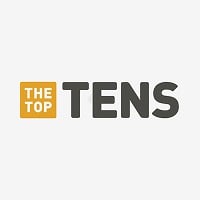 Danny Phantom is an American animated series created by Butch Hartman for Nickelodeon. It was produced by Billionfold Studios and distributed in Canada by Nelvana, a Canadian animation company. The series follows a teenage boy who, after an accident with an unpredictable portal between the human world ...read more.
15
Henry Danger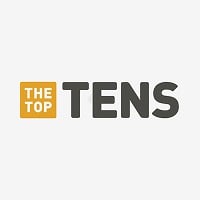 Henry Danger is an American superhero sitcom television series airing on Nickelodeon. The series was created by Dan Schneider and Dana Olsen. The series revolves around a 13-year-old boy who becomes the sidekick of a local superhero. On March 2, 2017, Nickelodeon announced that a new animated series, ...read more.
It is my favorite show
Did not like the movie but liked the show
16
Every Witch Way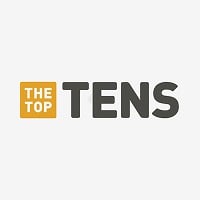 Every Witch Way is an American telenovela-formatted teen sitcom that originally aired on Nickelodeon from January 1, 2014, to July 30, 2015. It is the American version of the Nickelodeon Latin American show Grachi.
This was in 2014, not 2013, but promos were shown in 2013, but still it's a great show.
17
AwesomenessTV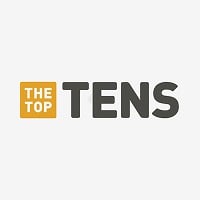 AwesomenessTV is an American sketch-comedy reality series based on the YouTube channel of the same name and is created by Brian Robbins. Both seasons contain 20 episodes.
No it sucks nuts it's the worst show ever
18
Paw Patrol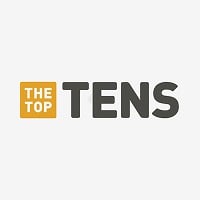 PAW Patrol is an Canadian animated television series created by Keith Chapman. It is produced by Spin Master Entertainment with animation provided by Guru Studio. In Canada, the series is primarily broadcast on TVOKids, which first ran previews of the show in August 2013. The series first aired on Nickelodeon ...read more.
I love paw patrol
This show rules max and ruby drool. max and ruby should close for crap
Max and Ruby is way better than this trashy show from 2014 or something. - peaceswagtv
19
Dora the Explorer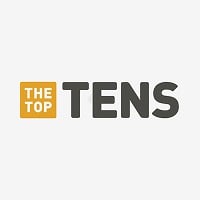 Dora the Explorer (2000 - 2014) is an American preschool educational animated TV series created by Chris Gifford, Valerie Walsh, and Eric Weiner in which Dora goes on adventures with her friend, a monkey named Boots.
Dora is not the best put this back on the worst
WHAT THE HECK I HATE THIS SHO ITS FOR LITTLE KIDS AND It's SO STUPID WHO PUT THIS ON HERE - simpsondude
PUT THIS AT THE VERY BOTTOM OR TAKE IT OFF THE LIST! THIS IS THE WORST SHOW IN HISTORY!
Take me to me childhood I want to see the 1rst ep
20
Winx Club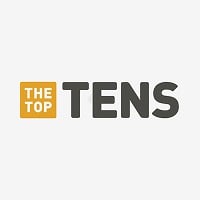 Winx Club is an Italian animated television series directed, created and produced by Iginio Straffi and his company Rainbow S.r.l.
Winx Club is awesome
Don't really like the movie but love the show
Its the best show on there! It should be #1
21
See Dad Run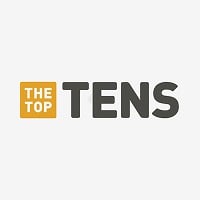 See Dad Run is an American sitcom television series that premiered on Nick at Nite on October 6, 2012. It stars Scott Baio, who also serves as an executive producer.On March 17, 2014, Nick at Nite confirmed that season three would be the last season.
22
House of Anubis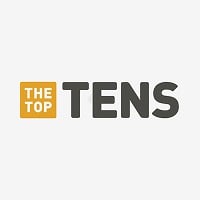 House of Anubis is a mystery television series developed for Nickelodeon based on the Dutch-Belgian television series Het Huis Anubis.
This show is the best like you don't even know
House of anubis is the best Nickelodeon T.V. series of all time it should be top 3 so get your facts right
I completely agree. This show was the greatest thing Nickelodeon ever created. I am still so sad that the show has not come back... I want a season 4 so badly!
23
Rabbids Invasion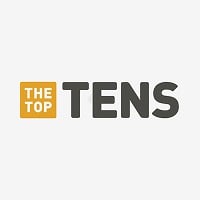 Rabbids Invasion (French: Les Lapins Crétins : Invasion) is a French/American animated television series which premiered on August 3, 2013, on Nickelodeon. The series began airing on Nicktoons during its second season in late 2015. On June 23, 2017, the series finale ended during its third season. ...read more.
This show sucks. Whoever loves this is mentally retarded.
This is one of my favorite shows
Rabbids are EPIC! BWAH! Laugh out loud!
24
Peppa Pig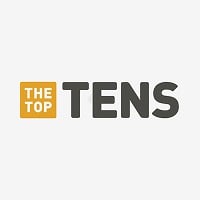 PUT HER AT THE BOTTOM PLEASE! - ChuckECheese
25 Max and Ruby
26
How to Rock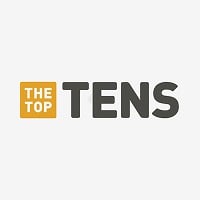 How to Rock is a critically panned American teen sitcom that ran on Nickelodeon from February 4 to December 8, 2012. It stars Cymphonique Miller as Kacey Simon. The series is based on the 2011 book, How to Rock Braces and Glasses by Meg Haston published by Little, Brown Books For Young Readers and Alloy ...read more.
27 Mako: Island of Secrets
28
Sanjay and Craig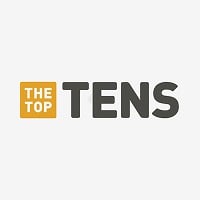 Sanjay and Craig is an American animated comedy television series that aired on Nickelodeon from May 25, 2013, to July 29, 2016, for three seasons and 60 episodes. The series is about a 12-year-old boy named Sanjay Patel who owns a talking pet snake named Craig.
This show is to horrible to be on the list, the butt jokes on every line.
At least it's close to last place.
I seriously agree.
29
Robot and Monster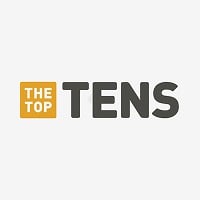 30
Life With Boys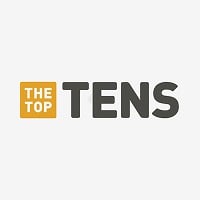 Life with Boys is a Canadian teen sitcom that aired in Canada on YTV from September 2011 through August 2013. The show follows Tess Foster as she copes with living in a home with just boys: her father, Jack, and three brothers, Gabe, Spencer and Sam.
31
Fanboy and Chum Chum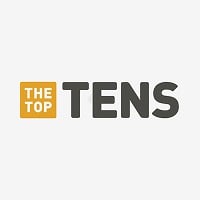 Fanboy & Chum Chum is an American 3D CGI animated television series created by Eric Robles for Nickelodeon. It is based on Fanboy, an animated short created by Robles for Nicktoons and Frederator Studios, which was broadcast August 14, 2009 to July 12, 2014 on Random! Cartoons. The series was first ...read more.
32
The Mighty B!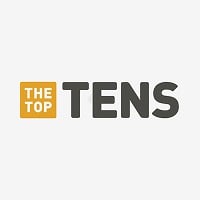 The Mighty B is an American animated television series co-created by Amy Poehler, Cynthia True and Erik Wiese for Nickelodeon. The series centers on Bessie Higgenbottom, an ambitious Honeybee girl scout who believes she will become The Mighty B (a superhero) if she collects every Honeybee badge.
33
Caillou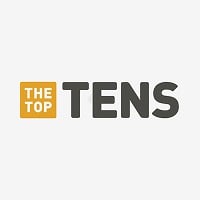 Caillou is a Canadian educational children's television series that was first shown on Télétoon and Teletoon, with its first episode airing on the former channel on September 15, 1997; the show later moved to Treehouse TV, with its final episode being shown on that channel on October 3, 2010. The ...read more.
34
Supah Ninjas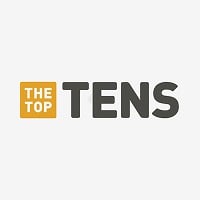 Supah Ninjas is an American action-comedy superhero series, created by Leo Chu and Eric Garcia. The series premiered as a special preview on Nickelodeon on January 17, 2011 in the United States and started airing regularly on April 16, 2011 .
It was 2011 but it was a good show that time and it ended in 2013
BAdd New Item
Related Lists

Best Nickelodeon Actors of 2012-2013

Best Nickelodeon Shows of All Time

Top 10 Most Iconic Nickelodeon Shows

Most Boring Nickelodeon Shows
List Stats
200 votes
34 listings
6 years, 140 days old

Top Remixes (7)

1. The Fairly OddParents
2. SpongeBob SquarePants
3. Danny Phantom
cosmo

1. SpongeBob SquarePants
2. The Fairly OddParents
3. Teenage Mutant Ninja Turtles
EpicJake

1. Henry Danger
2. Victorious
3. Teenage Mutant Ninja Turtles
Discord
View All 7
Error Reporting
See a factual error in these listings? Report it
here
.