Best Nickelodeon Shows of All Time
tarot_contralto
The Contenders: Page 11
201 Dance On Sunset
202
Tak and the Power of Juju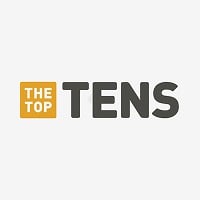 This show was one of my all time favorites
One of my all time favorite shows
203
Pinky and the Brain
Anyone remember this show? Just me? Well, I'm going to change that.

Pinky and the Brain is one of the greatest cartoons ever created, along with Animaniacs and Freakazoid. Sure, it didn't originally air on Nickelodeon, but it was on there, and people loved it.
204
Rocket Monkeys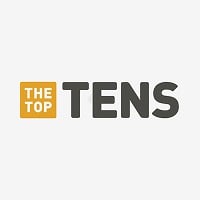 Rocket Monkeys is a Canadian animated television series that was created by Dan Abdo and Jason Patterson and premiered on Teletoon in Canada on January 10, 2013. The series premiered on Nickelodeon in the United States on March 4, 2013. The series is produced by Breakthrough Entertainment in association ...read more.
Take this off the list, it's not fun to watch & it's about 2 little monkeys in space, which is dangerous without protective gear.
This show sucks just like Breadwinners
This show was terrible. - Powerfulgirl10
I like this show. Hould be in the top 60, at least. - lizard302
205 Butt-Ugly Martians
206
Wow Wow Wubbzy
Wow wow wubbzy is all the way down here!
I loved this show until I was like 7 It's pretty funny and awesome
Very colorful and entertaining loved it when I was little - YoshiApple
How is this so low on this list? IT HAS TO BE HIGHER THAN ALL THE OTHER BABY SHOWS! - XpizzamanXx
V 3 Comments
207
Pakdam Pakdai
It makes it very funny if hear its hindi commentary
V 1 Comment
208 TeenNick Top 10
209 Ugly Buggy
210 You Gotta See This
211
Rabbids Invasion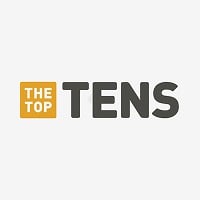 Rabbids Invasion is a cartoon about rabbit like creatures which make incoherent noises while having adventures .
This show is crappy! How do you people like it?! It has no plot, it's not funny, and the characters are dumb.
Does anyone on this list love this show? Just me? Well, I will tell you about it.

Rabbids Invasion was one of the most funniest nick shows and it should be number 5. My favorite episode was the road trip episode. It originally aired on nick, and people loved it.
To the haters: if anything is awful, it's your taste in cartoons. That is, unless you like Shaun the Sheep.
I, personally, agree with the guy who said it should be #5.
V 16 Comments
212
Shaun the Sheep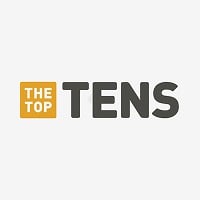 Shaun the Sheep is a British stop-motion animated television series, a spin-off of the Wallace and Gromit franchise.
Shaun the Sheep! I LOVE this show! It's adorable.
This isn't Nick - XpizzamanXx
213
Zig and Sharko
Oh no. No no no just terrible a huge rip off of Tom and jerry. If you didn't know the person who created this made oggy and the cockroaches - YoshiApple
Really? I Thought This Was From Disney.
It is funy if watched in hindi dubbed
214
ALF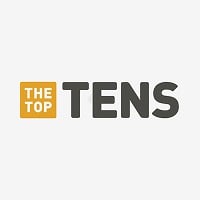 ALF is an American science fiction sitcom that aired on NBC from September 22, 1986 to March 24, 1990. It was the first television series to be presented in Dolby Surround.
Alf was the best show ever! Now they don't pass it anymore...
I've heard a lot of ALF From My Older brother
THIS WASN'T ON NICK
I LOVE ALF!
215 Global Guts
216
Planet Sheen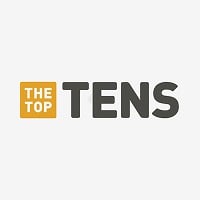 Planet Sheen is an American CGI animated television series. It is a spinoff series in the Jimmy Neutron franchise, focusing on the show's comic relief, Sheen Estevez, as he gets stranded on another planet. The show was hated by critics and fans for not using any of the original cast (besides the obvious), ...read more.
Not the worst show on Nick, but worse than Jimmy Neutron, but nowhere near the best show.
This show was dank as my kush
This show was retarded. I hated it. But it's not the worst Nick show.
Oh... The 2005 - 2010. - lizard302
217
Tiny Toon Adventures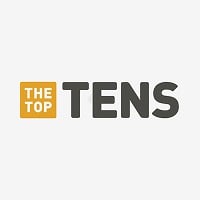 Tiny Toon Adventures is an American animated comedy television series that was broadcast from September 14, 1990 through May 28, 1995 as the first collaborative effort of Warner Bros.
Not on Nick, but great show.
218 Monsuno
219
Breadwinners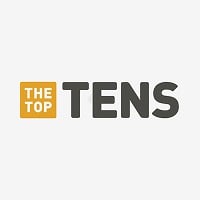 Breadwinners is a 2013 comedy animated series on Nickelodeon. It is the adventures of Baduce and Swaysway, two ducks that deliver bread.
For everyone who wants to know more about the true meaning of Breadwinners, Breadwinners is a horrible show with nothing but nonstop butt and sex jokes, All that ever happens in this show is 2 green froglike ducks deliver rotten bread to more ducks and twerk, it's just stupid, Sanjay and Craig is stupid too, but it kinda has a bit of a plot, but this doesn't, and the animation is Far worse than that of Breadwinners, The Fairly OddParents and TUFF Puppy, although The Fairly OddParents used to be a good show, and Breadwinners has horrible level 0.01 background music, even The Fairly OddParents has better background music than this, They even ripped off a lot of SpongeBob episodes in a poor way, and the fact that they're selling Breadwinners items proves that this show has retarded people and that Nick is trying to make more money to give to Viacom, the overly greedy group, Looking at a pile of poop in a portable toilet with the door locked and your head dunked in is better than this, ...more
Hello everyone who is reading this. Please don't judge me for what I am about to say because I am a juvenile. I am only a 13 year old boy. Breadwinners helped me create music I will sing in the future. Ever since a decade ago I wanted to be a talented singer when I would grow up. And breadwinners taught a valuable life lesson for music and that lesson was to never give up. And with that I found lyrics to songs I created for my school (especially chorus class) and my camp. And I am a big fan of breadwinners for this recurring lesson. And in my own opinion this is the main reason why breadwinners is a great show for me. When I was 11 when this show came out I realized it saved my life dream. And I am not forcing you to watch breadwinners but not to criticize me for liking this show. Breadwinners is what I feel is a great show for me even despite occasional rude humor shown such as belching, hurling, and partial male buttcracks shown. Breadwinners is a show that changed my life.
It's WAY too gross and inappropriate, Lack of plot, sex jokes, butts, farts, and overwhelmingly bad animation, Nick has lost it's creativity, If you like this show so much, then you either haven't seen the 90's classics or you need help from a doctor. - nelsonerica
I like breadwinners because I think bodily functions like belching and farting can be funny. Maybe you just think that the rude humor used on the show is not used in the right way and I respect that, but it crosses the line if you are cursing at us and mocking us all because of our honest opinions. I don't mean to talk like this and normally I don't curse and try to keep certain elements in my life censored or try to pixilate it or cover it up, but if you play dirty with us, then we will play dirty with you. In addition, I also like breadwinners because it teaches us a theme in our lives that we need. And that theme is to never give up. And that theme I learned when breadwinners came out helped me excel in all my classes in school, won me many honors and awards from my school, and made me popular in school and around my friends. Sure, you may think this show might have some rude humor that it makes it close to sexual references but it makes me laugh and be happy knowing I won't ever ...more
This show neads to die - FroYolo
V 69 Comments
PSearch List
Recommended Lists
Related Lists

egnomacs Favorite Nickelodeon Shows of All Time

Top Ten Comedy Shows of All Time

Best Nickelodeon Cartoons of All Time

Top 10 Nickelodeon Characters of All Time

Nickelodeon Shows You Most Want to Return In 2015
List Stats
23,000 votes
242 listings
9 years, 144 days old

Top Remixes (275)

1. Invader Zim
2. The Loud House
3. SpongeBob SquarePants

pikacory02

1. Avatar: The Last Airbender
2. SpongeBob SquarePants
3. Drake and Josh

Nickfanboy

1. Drake and Josh
2. Danny Phantom
3. Avatar: The Last Airbender

Zjyuanw
View All 275
Posts
Cartoonfan202
Error Reporting
See a factual error in these listings? Report it
here
.