Best Nickelodeon Shows of All Time
tarot_contralto
What are your favorite shows on Nick, past and present? It's up to YOU!
The Contenders: Page 5
81
Sabrina, the Teenage Witch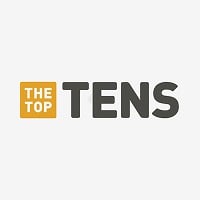 Sabrina the Teenage Witch is an American sitcom based on the Archie Comics series of the same name. The show premiered on September 27, 1996, on ABC to over 17 million viewers in its "T.G.I.F." line-up.
Kids are subjected to crappy shows this show ran from 1996-2003 it was my life it had many valuable lessons it was touching educational and funny especially when she always got into trouble I do like some newer shows but this show is way better than most shows... the movies are pretty cool not too boring or cheesy or over the top if you don't think so then ok but this is my opinion and I stand by it
Every Witch Way has a more epic and tasty plot compared to Sabrina, the Teenage Witch, Sabrina had a weak plot and almost nothing happened in the show except that Sabrina found out that she was a witch.
Never to be seen or heard of ever again.
Guys why did nick remove it
Its one of the best 90s kids shows.
Weak plot? Oh her friends disappearing. (Jenny, Dreama, Miles)
Mr Pool disappeared. The original witches council disappeared who turned Salem into a cat. When Sabrina wasn't a teenager in the later seasons. Only Harvey found out she was a witch. None of her friends ever did.
It's a sitcom, not Harry Potter.
V 4 Comments
82
The Naked Brothers Band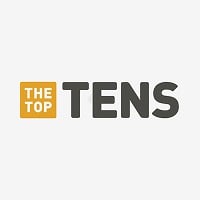 The Naked Brothers Band is an American children's television series created by Polly Draper for Nickelodeon.
It's one of those horrible shows, The name made people think they enjoyed being naked in public, which is illegal, and anyone who likes this show wither has no life or hasn't seen any of the classics. - nelsonerico6
Worst show ever dumb! Good show yea right lol
That is the most weird name of a show I ever heard of my entire life
The naked whointhewhatnow
V 16 Comments
83
Kung Fu Panda: Legends of Awesomeness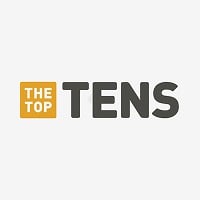 Kung Fu Panda: Legends of Awesomeness is an American computer-animated television series spun off from the Kung Fu Panda films.
Oh my god I remember going to my grandparents house twice a week while my sister was at dance and Girl Scouts when I was like 8 I'd just go into the living room and turn on nick and I'd watch this show and Big Time Rush and SpongeBob and I just remember that I absolutely loved this show. I get really nostalgic about 2010-2012 because of shows like this, even then it was simpler and I miss it a lot
Kung Fu Panda: Legends of Awesomeness tells the continuing adventures of Po as he trains, protects, fights, teaches, learns, stumbles, talks too much, and geeks out as the newest hero in the Valley of Peace. Now living in the barracks with the Furious Five, Po will have to take on his many new responsibilities, his many new adversaries, and his many old pounds in the continuing adventures of the Dragon Warrior. And kick some serious boo-tay - redikod
Po is my favorite character because he's a dragon warrior makes me want to get in that show.
It might've been cheesy, but I loved it. I eat Kung fu Panda franchise up! Should be higher.#tigress is awesome.
V 7 Comments
84
Miraculous Ladybug
Why is this number 116? It's amazing! Let's face it: Nick NEEDED Miraculous to keep people watching their channel! It had fans before Nick started airing it, but now it's stolen the heart's of a wider audience! Best thing to happen to Nick since Winx!
This show has cute and funny characters and it actually makes you care for them! This show really needs a lot more attention! Awesome!
It's good, but the original version was way better.
Agreed. Don't get me wrong the Nick dub is okay, but the French version is better. Plus the dub changed the entire theme song from the French version (I watch it in English subs and the subbed words are way different from the dubbed words). - Anonymousxcxc
What happened to this show? - FroYolo
V 20 Comments
85
GUTS
I don't get why you people don't like this show. If you watch it, it is pretty good.
V 1 Comment
86
6teen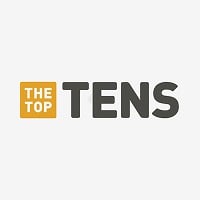 Laugh out loud THIS FROM Cartoon Network NOT NICK! - Discord
This is a Cartoon Network show - nathan09098
This aired on Nicktoons Network in 2005
It aired on Nickelodeon in 2004 during the everGirl decade. - shelleyduvallfan10
V 4 Comments
87
Muppet Babies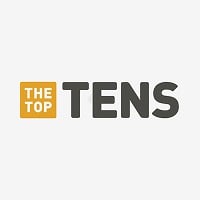 Jim Henson's Muppet Babies, commonly known by the shortened title Muppet Babies, is an American animated television series that aired from September 15, 1984 to November 2, 1991 on CBS.
Disney is going to reboot the whole Jim Henson's Muppet Babies thing as "Disney Muppet Babies" which comes to Disney Junior in a few months. - shelleyduvallfan10
I DO NOT CARE its weird but SpongeBobs bettert and spider man
88
How to Rock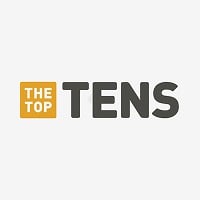 How to Rock is a critically panned American teen sitcom that ran on Nickelodeon from February 4 to December 8, 2012. It stars Cymphonique Miller as Kacey Simon. The series is based on the 2011 book, How to Rock Braces and Glasses by Meg Haston published by Little, Brown Books For Young Readers and Alloy ...read more.
Good show man. Get it to the top. Seriously, although it's really cheesy still good show. I mean with the whole "perfs" thing. I mean that doesn't exist in real life, now one does that. And they can't just hang out in a janitors closet. But still I like this and spongebob. But not new spongebob. New spongebob sucks. But until like 2009, spongebob was the best show by far. Great plots, and funniness, with some pop-culture references that little kids wouldn't get so I don't know why it's in there. Anyway How to Rock is a good show. Dammit I should've voted 4 spongebob this will never be in the top. Oh well.
Anyone who likes How to Rock must love rock music crap, such an overused style.
Okay why isn't this in the top? I know this show just started but so far this show is actually really funny. This show is way better than Victorious. Don't get me wrong I don't mind Watching Victorious and this show has its funny moments but the show How to Rock so far all the episodes are really funny. Watch every episode of this show and you'll be laughing your head off not like Victorious and their non funny scenes and random scenes with fake laughing in the background with their non funny characters. I'm sorry to say this but Cymphonique beats Victorious big time!
Whoever said the second comment is kinda right, though real, true rock music is actually awesome and nothing like the pop music that we get now.
Both shows suck! But I will admit, How To Rock is sorta better than that crappy Victorious! But I hate this show still.
V 8 Comments
89
Pete and Pete
I grew up watching this show and I learned a lot from it. This has to be one of the best shows Nick has ever made. It had funny and quirky characters and good stories about being a kid and growing up.
Perhaps the most underrated show Nick ever produced. Brilliant, surrealist comedy! Probably too far ahead of some Nick viewers.
This is the first good Nickelodeon sitcom.
I still watch this as an adult. It has staying power. Great absurd humor.
It really was a great show, it was better than anything we have now. - nelsonerica
V 3 Comments
90
Nicky, Ricky, Dicky & Dawn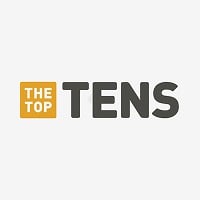 Nicky, Ricky, Dicky & Dawn is an American television sitcom produced by Nickelodeon. The series focuses on 10-year-old, later 11-year-old quadruplets Nicky, Ricky, Dicky, and Dawn Harper . They have nothing in common and often fight, but they must work together to solve everyday situations .
This show sucks, more crappy new shows.
Ha ha, she dumps pudding on her brother, NOT FUNNY. - Garythesnail
Those of you who are being jerks about these shows STOP! These are made for kids to enjoy! How would you like it if you were a kid loving a show and a adlut tells you that it stinks! These shows are on Nick of course it probably won't be good but who cares! Kids like this stuff! I have 3 daughters! Who all love these shows! Think about the people who need to write all these different episodes!
You have to have a really thick skull to think that just because something is a kids show means it doesn't need to be good. Just because something is a kids show DOES NOT mean it's not able to receive negative or positive criticism. - DaForry
Worst show ever - FroYolo
V 41 Comments
91
Making Fiends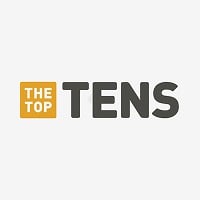 Making Fiends is an American comedy horror animated television series. Based upon a web series with the same name, the series ran from October 4, 2008 to November 1, 2008 on Nicktoons Network.
I love making fiends that show was funny and I love animation I love everything about it bring it back Nickelodeon what wrong with you those where awesome show
I'm Glad Nicktoons Is Bringing Back This Show Along With Others Like El Tigre And Invader Zim!
I love this show so much. I also miss it a lot
HORRIBLY UNDERRATED. - Drewman1211
V 6 Comments
92
The Backyardigans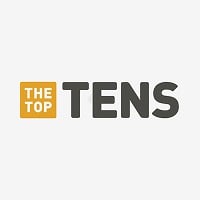 The Backyardigans is a Canadian–American CGI-animated musical TV series created by Janice Burgess, It is a co-production of animation studio Nelvana and Nickelodeon Animation Studios.
How can this be a good show if the characters waste their time singing and dancing? They'd probably waste their time singing and dancing if someone was about to die!
THIS NEEDS TO BE ON NICK JR. NOT NICK
Seriously guys? You are mad about the backyardigans on this list, and yet Friends and Full House are on this list too and they aren't even nick shows. Come on people think!
People hate this show because it's for kids, but it really brightened my childhood - Ohno
V 3 Comments
93
Malcolm In the Middle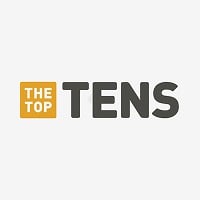 Malcolm in the Middle is an American television sitcom created by Linwood Boomer for the Fox Broadcasting Company . The series was first broadcast on January 9, 2000 and ended its six-year run on May 14, 2006, after seven seasons and 151 episodes . The series received critical acclaim and won a Peabody ...read more.
This show is the best. But was not really played on Nick. But it is for sure on top 20 shows of all time. I love it.
Man this show was awesome
Wow. I'm suprised this isn't towards the top. Always loved the show since it camed out. They ended it perfect. I wish they still could have aired it longer though!
This show was great.
V 2 Comments
94
Looney Tunes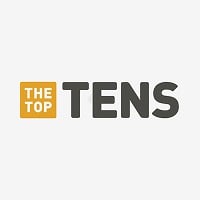 Looney Tunes is an American animated series of comedy short films produced by Warner Bros. from 1930 to 1969 during the golden age of American animation, alongside its sister series Merrie Melodies.
SpongeBob was just getting started when Looney Tunes was about to leave Nick.
Who hasn't grown up watching these beloved characters (most of which were voiced by the one Mel Blanc, our lord and savior) run amok, with an "Ehhh, what's up doc? " or an "I tot I taw a putty tat! " here and there. And let's not forget the music! They always found a way to brighten up our days! (If only they could get rid of these awful reboots...)
I love this show! I actually watched it on Cartoon Network by the way
Best show ever hands down
V 1 Comment
95
Martin Mystery
I remember watching this as a kid. It was so awesome! I loved how it had everything, from comedy, to suspence, and of course, action. Every episode would give me chills up my spine! I wish they still at least have reruns of this.
V 1 Comment
96
Everybody Hates Chris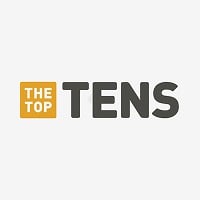 This may be a completely stereotypical show but it was still funny and Chris rock made it so its ok if it's stereotypical
I love this show
I hate this so much
97
Nick News with Linda Elerby
Kids need to have news too!
IT's not that bad. At least it has a purpose. - Garythesnail
What? What?! WHAT?! THIS IS THE STUPIDEST COMMENT I'VE EVER SEEN! Besides, I'd rather today's news.
This is, without a doubt, the most intelligent show for children in history. - tarot_contralto
98
Go, Diego, Go!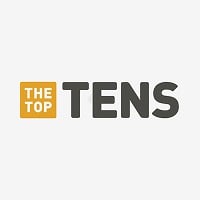 Go, Diego, Go! is an American animated educational interactive children's television program that originally aired on the Nickelodeon children's cable network in the United States and produced by Nickelodeon Animation Studio .
How is this even supposed to be on the list? It's just a horrible Dora spinoff that relies on the almighty real world to help them make decisions. SERIOUSLY?!?!?! - gloriousmemelord1337
OK! WHO PUT THIS ON THE LIST I WILL FIND THEM AND MURDER THEM WHILE HE OR SHE SLEEPS USING A BIG SHOT GUN HEADSHOT!
99
Goosebumps
It is so funny it should be in the top tens!
Best T.V. show ever for kids it is not scary Slappy is very good and it was once on Nickelodeon in the 90s
V 3 Comments
100
Wayside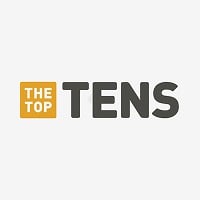 Wayside is a Canadian-American animated comedy television series developed by John Derevlany for Teletoon and Nickelodeon.
I know it was Canadian but it's C.C. oo. YOU IDIOTS AT NICK BRING IT BACK. NOW! What happened? Well anyways it was cool
WE ARE NOT IDIOTS! It is a boring show, try watching magic shows instead.
This cartoon is funny
PSearch List
Recommended Lists
Related Lists

Top 10 Creepiest Nickelodeon Shows of All Time

egnomacs Favorite Nickelodeon Shows of All Time

Top Ten Comedy Shows of All Time

Best Nickelodeon Cartoons of All Time

Top 10 Nickelodeon Characters of All Time
List Stats
24,000 votes
246 listings
9 years, 208 days old

Top Remixes (278)

1. Avatar: The Last Airbender
2. SpongeBob SquarePants
3. Drake and Josh

Nickfanboy

1. Drake and Josh
2. Danny Phantom
3. Avatar: The Last Airbender

Zjyuanw

1. Avatar: The Last Airbender
2. Hey Arnold!
3. Invader Zim

dylangroh
View All 278
Posts
Cartoonfan202
Error Reporting
See a factual error in these listings? Report it
here
.