Top 10 Best NRL Teams
jhend145 The top ten best teams in Australasia's National Rugby League.
The Top Ten
1
Brisbane Broncos
Insane team and can never lose
They came 8 th that is terrible
They are terrible
Best team even after the pub
2
Melbourne Storm
Cameron smith is a awesome hooker
Even though they only won 3 premierships they are an unbelievably skilled team
Any team that goes against the storm always get destroyed
They are the best
3
South Sydney Rabbitohs
Best team best players
Rabbitohs are the best we won the first ever premierships and we have won the most premierships out of all teams
South sydney have a strong coach to win the grand final in 2019 with
The best taem ever then storm
4
Sydney Roosters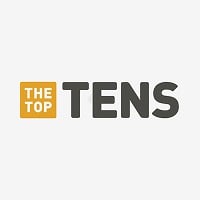 They are the best
9% lol
What a retarded poll.
Previous Minor premiers from 2018.
Current Premiers 2018.
Current World Club Champions 2018.
Finished 2nd on the ladder a week ago.
Roosters are the most successful team since the NRL inception in 1998.
Roosters are not only good and first did you even see there team work and skills like Latrell mitchell that's why the rooster would be definitely the rooster is best.
Best nrl team
'
5
St. George Illawarra Dragons
Best team
Um when they merge clubs there stats restart making dragons have one premiership and no wooden spoons
Jack de belin.
Why are the dragons 6th they should be 1st the roosters have never did that plus they aren't the best the dragons are. And we won 11 premierships in a row.
6
Manly-Warringah Sea Eagles
Manly gets its name from strong people, Manly is the BEST...it should be higher up, not 8TH! - BloodFang
Manly is so cool they should be number 1 on the ladder
Manly should be at least 5th or something not 8th - chrisnoah
Go manly!
7
Canterbury Bulldogs
They tend to be in finals and have great players! Up the Bulldogs! - micahisthebest
They are top blokes
2020 bulldogs will be to big to strong compare to other teams
Only team to win the girlfriend from the top 8
8
North Queensland Cowboys
Cowboys are the best and they should be first
2005, 2015 and 2017 were amazing years for this team and I've been a supporter through and through! GO COWBOYS!
This team by far has the best players around. This team has been knocked around with injuries but still manage to beat the best team in the comp.
This team has the players to even beat the Broncos. Cowboys should be Number 1 for sure with Jonathan Thurston. Best player in the NRL easy.
9
Cronulla Sharks
Up Up Cronulla
Keep the Sharks in the Shire
They are the best
Go Sharks
They suck, they are one of the oldest teams and haven't won a premiership yet, they haven't even got close to winning one in a long time...YOLO
10
Gold Coast Titans
Horrible team
My team so I had to vote for them
Mythology not real
Why WHy why why they need to go and jump off a cliff
The Contenders
11
Penrith Panthers
Love Nathan clear best attacker and try scorer I have ever seen and love panthers
Bloody best team. Lets bash every other team up! Go the Panthers! YEWWW
One of the best team, that I have seen, love the panthers!
I love tem have my whole life love cleary and the boys
12
Wests Tigers
Go tigers
Benji is easily the most skilled agile and unpredictable half ever the play nrl... Robbie farrah is amazing in defense and an offensive visionary... Some great rookies getting to show their talent means great things in future years... GO THE TIGERS!
Had some great players like Scott Prince, Benji Marshall and Robbie Farah. And their team even now is coming along really well
They are the best team in the competition and have the best players in the competition. Go the tigers! They definitely have the potential to win this season.
13
Canberra Raiders
They were robbed in the GRAND FINAL, if you can think back to 10 minutes before the six again call, who had the ball and was just about ready to deliver the final blow on the rosters, that's right the raiders. We have some of the best and most entertaing players in the NRL. GO THE GREEN MACHINE
There so good
The raiders have more better players then any other team
Raiders beat Melbourne 2 in Melbourne they are clearly better
14
Nzl Warriors
Oh mate there to good
They are first
New zealand is like the best at rugby league take a look at the all blacks the best team ever and the warriors their defense this year was great. After 25 years the warriors will win the premiership in 2019 even without Johnson they are just too good
This year 2018 the warriors defense is brilliant and the breaks
15
Parramata Eels
NO WAY! They should at least be in the top 5! Eels have improved heaps. The teams In front of them this year on the ladder (2019) they are all near the end of it. Really? You think titans and better then them? You think tigers are? What a load of bull. This year they finished 5th on the ladder. They are great with teamwork and they push themselves to win each game. They were unlucky versing storm but besides from that all their games were good. I completely disagree with this rating. Please change it.
They are top five
Best ever team how is it 15th!?
The parramatta eels should be the 3rd best nrl team because the have really improved and I have the eels have lit ritual the most fans and 2 of the players went to state of origin.
16
Newcastle Knights
Newcastle have the record of 102 points. What an amazing team
Knights are boss and are better than storm
Shut up they are good just because they are new doesn't mean they are bad
They Should get kicked out!
17
North Sydney Bears
there cool
They Got Kicked out because they did not play well boo.
18
Western Suburbs Magpies
Yeah they suck that's why they got kicked out bo!
I don't mind these guys but I think broncos are ebetter
19
Gold Coast Suns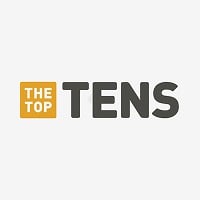 20
Hills Bulls
Got big rigs and fast guys no slow big boppas
21
Sydney Swans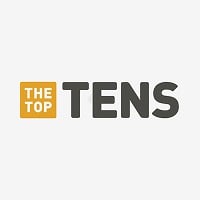 I love buddy franklin
They are a very good team, but this isn't a AFL list! - micahisthebest
22
Cumberland
Cumberland suck! They got kicked out in 1908 because they only won one game!
23
Western Sydney Wanderers
I agree
They are the best at NRL because they are Wanderers who get in there
24 Gold Coast Chargers
25
Capalaba Warriors
The best
26
New Zealand Warriors
New Zealand Warriors are a good side of players I have saw them win and loose but I have saw the warriors win in most.
Their a really good team in 2016
They have beast players
2011 grand final
27
Balmain Tigers
I think tigers should be at least in 16
They mixed with wests and the magpies and they are the worst defending side in the rugby leauge.
I love the Tigers so much that they should be secend
28 West Arana Panthers
BAdd New Item