Disturbed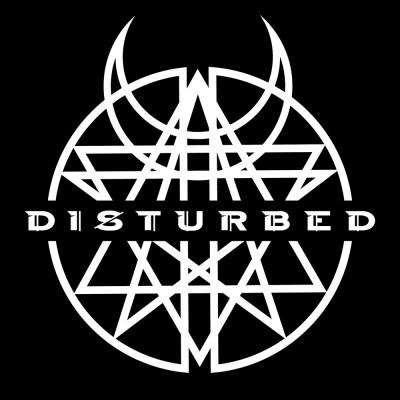 Found on bravado.de
Info
Disturbed is an American nu metal/ alternative rock/ alternative metal band from Chicago, Illinois. The band comprises vocalist David Draiman, bassist John Moyer, guitarist Dan Donegan, and drummer Mike Wengren. They are known for songs like "Down With the Sickness" and "Stricken" .
Comments
Top
Popular
Newest
Disturbed is the best Nu metal band of all time, they make consecutive good songs if its not good its amazing if its not, its murderously awesome, if not, its an emotional rollercoaster of hardcore ecstacy and fourth dimension feelings you'll only know when you hear their songs. Only a few of all their albums combined are not good, but a far from horrible. In fact I've never heard a horrible song from them. Even their latest album shows that they never run out of good music ideas and will never disappoint you as long as they are alive and making music. (Nutty-Nyc)- I listen to Black metal and I think disturbed is as good as the best of them from Bathory to Immortal. Try sickened, stupify, sons of plunder, old friend and the night... You'll hooked for life
Disturbed is no doubt, better then all of these bands. People with real taste in music will agree with me. I might agree with Linkin Park being on top, if it weren't for there new album, which totally ruined my respect for Linkin Park, what ever happened to that awesome ROCK sound, now they're all techno... What. Disturbed has so many great songs, you can't even choose which you like the best for example, Warrior or Indestructible? Stricken or Inside the Fire? In my opinion, Down with the Sickness is towards the bottom of their greatest songs.
The things they sing make it feel real to you as if you've been though it even when you haven't experienced it before (ex. Getting dumped). Their beat suits the mood of the song always and they never disappoint. And Draiman destroys other bands with his singing and feeling in the songs. Number one for me.
Only nu metal band worth something. Instant classics every time. And slipknot and linkin park do too much of the same thing... Scream and rap... They are just another couple of generic bands that everyone thinks is so great because they have no idea what metal is now. It's all nirvana's fault. They couldn't live up to their name and look where music is now
First album is great. Other albums are good too but to me, although I like them, their songs start to sound the same to me on their last couple of albums. Still good stuff it's just that while the singer has a unique sound there's just not much range as far as style goes. He does the same thing in every album and every song. It sounds good and is done well but there's nothing new. That's not necessarily a bad thing if u really, really like them and like that unique sound they have but it would be great to hear him try to do some more heavy vocals/screams and experiment with his singing voice more.
Get Linkin Park off of this list. Disturbed is the greatest Nu metal band by a long shot. Coolest riffs and guitar work, best singer, best lyrics, best SONGS. Slipknot is good, but they are just noise compared to these guys. These guys are actual metal. Absolutely amazing band, I recommend you listen to their songs indestructible, asylum, the animal, stricken, down with the sickness, inside the fire, the vengeful one, stupify, ten thousand fists, etc. because they are incredible. Amazing band.
David Draiman has a very rich rich and melodic voice, which is a very great feature of this band. They have great bass and guitars too, but I primarily come for the vocals. When compared to the other bands, I find them less euphonic compared to disturbed, which accounts for my considering disturbed better.
Um... Best vocalist, Best Guitar Riffs, and is the only band that I can actually listen to every single one of the songs and enjoy it. Holy crap people, liking one or two songs from another band shouldn't automatically mean they are your favorite band.
Listen to Down With the Sickness Stupify Prayer (the 1st 2 albums ) and you will know the real meaning of Nu-Metal But Korn Is the king Of nu-metal Whoever says and Linkin Park is just rap-rock not nu-metal Slipknot is good one though - nooreldeen
What is System of a Down doing in top of disturbed please donegan plays the guitar better then the chipmunk face guitar player of System of a Down, draiman vocals and lyrics are better unlike System of a Down some of there songs don't make sense
Its not as angry as most metal bands, draiman has a good voice, lots of emotion in his lyrics, not as whiny as Linkin Park, it has more anger and less self loathing, unlike Linkin Park where it sounds like they feel sorry for themselves all the time
They mix melody with powerful beats with more skill than most modern bands. Add that to draiman's bitchin gruff lyrics and you've really got a winner. They're my favourite band of all time - pure nu-metal magic!
Pretty amazing band, only time I have ever listened to a band who do a cover on their albums and loved them. We can only hope that they will eventually get back together and launch another all out musical assault.
As somebody said: There is no album that could disappoint me. All their albums are just the best music I ever heard. Their music, in some way, is synchronized with my body cells and my brain.
Disturbed is one of the best bands I heard lately I downloaded their whole discography and ben listening to it and every time a find some other song that I like. Worth to listen to them. Thanks for reading this
I agree with all of these except for No. 1. Linkin Park is good, but they are not nu metal. Every other band I agree with, especially Disturbed and Avenged Sevenfold. Linkin Park is more pop rock
Disturbed has a lyrics that can relate to anyone and make them feel better about. David Draiman's emotions are put into the songs so it makes really relatable.
Dude... How is disturbed not number 1? Listen to anything from the sickness and you with agree with me. Or any of their cds for that matter, they're still the best.
1-Disturbed Nu Metal&Alternative Metal (Early Years)
2-Mudvayne (Nu Metal)
3-Korn (Nu Metal Until The End) :D
4-papa Roach
5-limp bizkit

Disturbed is the greatest band ever! Not one of their songs are crap. They should be at No. 1 with Godsmack at No. 2.
Disturbed is one of the greatest bands of all time. With Mike's aboriginal drumming style and David's deep vocals it gives their music a very full feeling.
Disturbed, the very best metal Band on Earth! Hell yeah! They have great guitar sounds and some of the best song lyrics of all bands.
Best Nu -metal by far, everything else is either just pure screamo or emo. By the way Linkin Park is NOT metal they are soft rock band.
Honestly, I don't like to listen to Draiman's live vocals, but for the most part they were (and hopefully will be again) the best. M/
I'm not really into metal but Disturbed is the exception. Their music is just so great, I get the chills listening to it.
Related Lists
Best Disturbed Songs
Top 10 Best Disturbed Albums
Best Songs From Disturbed's Indestructible
Best Songs From Disturbed's The Sickness

Best Songs From Disturbed's Album Believe