Best NWOBHM Bands
Larrythemighty
The top ten best New Wave of British Heavy Metal bands. A full list can be found
here
.
The Top Ten
1
Iron Maiden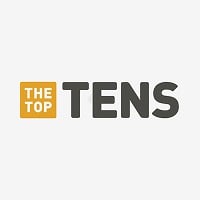 Iron Maiden are an English heavy metal band formed in Leyton, East London, in 1975 by bassist and primary songwriter Steve Harris. The most critically acclaimed period for the band was from 1983-1989. With vocalist Bruce Dickinson, bassist Steve Harris, lead guitarist Dave Murray, rhythm guitarist Adrian ...read more.
The Trooper, number of the beast, Run to the hills, Hallowed be thy name, Aces high, Powerslave, Iron Maiden, Prowler, Fear of the dark, Wasted Years, Ghost of the navigator, Can I play with madness, Still life, 2 Minutes to midnight. Long live Eddie the Head! Up the Irons!
I just recently got into Iron Maiden. I started at their debut album 'Iron Maiden", which is where everyone should. Work up to the acclaimed Number of the beast. Their first 2 with Paul Di'anno are very good. Bruce Dickinson era is great also but don't not listen to their first 2 albums just because he is not lead singer. Iron Maiden is the overall flagship band of the NWOBHM and always will be.
Hallowed Be Thy Name, Run to the Hills, Iron Maiden, Prowler, Aces High, 2 Minutes To Midnight, The Trooper, Still Life. I know there is more but how can you vote against that?
Definitely the best NWOBHM band ever!
V 8 Comments
2
Saxon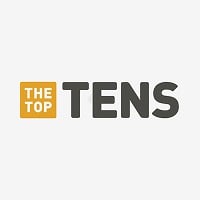 Saxon are an English heavy metal band formed in 1976, in South Yorkshire. As one of the leaders of the new wave of British heavy metal, they had eight UK Top 40 albums in the 1980s including four UK Top 10 albums and two Top 5 albums.
Trust me, Maiden was my Champion for many many years, and the still make the shortest of short lists (Murray and Harris are still the gold standard for their respective instruments)... Priest grew on me over time, but they weren't my favorites during the heyday, they just didn't resonante with me like Maiden / Saxon / (love to add an oblique angle like an Armored Saint, but they are not Brits)... But year in, year out, decade in, decade out... in the final analysis, after tens of thousands of listens to the complete comprehensive catalogues, other bands just play classic British Heavy Metal; SAXON IS BRITISH HEAVY METAL
Definitely Leppard shouldn't be anywhere close to this list. They're not metal, they're classic rock.

Judas is easily the best NWOHMB, but Saxon and Maiden should be fighting for 2nd. Voting Saxon, because well, they deserve.
I personally can't see Iron Maiden or Judas priest as New Wave... I've always associated them with classic heavy metal. Saxon are my personal favourite New Wave... band. I read they influenced Metallica. How much more do you want before you're awed by their greatness?
One of the bands that smashed the remains of the doors left when priest batter rammed them with take on the world,Saxons denim and leather remains one of the best,if not the best hmmm anthems ever.
V 8 Comments
3
Judas Priest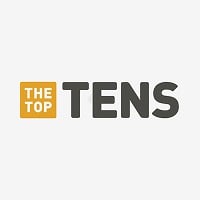 Judas Priest are a British heavy metal band formed in Birmingham, England, in 1969. The band has sold over 45 million albums to date. They received a lot of popularity due to their big hits Breaking The Law, You've Got Another Thing Comin', and Living after Midnight which were played on the radio a ...read more.
The very band that inspired Maiden. They have more diversity between albums, better guitarists and overall much more melody and songwriting talent. With that said, Maiden does indeed have better live shows and I like Bruce Dickinson slightly more than Halford; not to mention that BD's aged a bit better than Halford.
Best metal band of all time... Greatest drum intro like painkiller, guitar solo like in a touch of evil well I would say that's completely insane... The vocal pitch can never be compared with any heavy metal singers... Keep banging your head...
Judas Priest actually wasn't really a NWOBHM band. They are credited to being sort of the leaders of the second wave after Zeppelin, Purple, and Sabbath had already established the genre earlier. Priest jumped on the NWOBHM band wagon by polishing their sound and struck it big on 1980s British Steel.
They don't belong here. They belong here as much as Black Sabbath.
V 7 Comments
4
Motorhead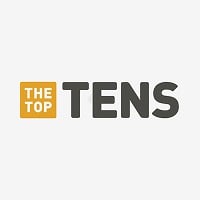 Motörhead were an English heavy metal/Hard Rock band formed in June 1975 by bassist, singer, and songwriter Ian Fraser "Lemmy" Kilmister, who was the sole constant member; guitarist and songwriter Larry Wallis; and drummer Lucas Fox. The band's harsh vocals and fast paced tempos helped inspire speed ...read more.
Without Motorhead there would be no thrash metal, and no Ace of Spades. Go listen to Overkill and tell me if they know how to make music.
Motorhead and Venom were very influential in the creation of Thrash, Speed, Death, and Black Metal
Lemmy is awesome and so are there songs they should be in the top 3!
THE ACE OF SPADES
THE ACE OF SPADES
5
Diamond Head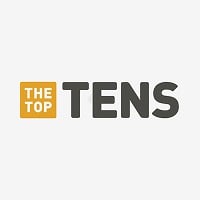 Diamond Head are an English heavy metal band formed in 1976 in Stourbridge, England. The band is recognised as one of the leading members of the new wave of British heavy metal and is acknowledged by thrash metal bands such as Metallica and Megadeth as an important early influence.
Should be joint first with the Leps and Maiden - sorry but Priest and Motorhead were NOT NWOBHM bands - whoever voted for them doesn't knows what NWOBHM was!
Diamond Head are NWOBHM period.
Underrated amazing band, way more people should listen to them
V 1 Comment
6
Venom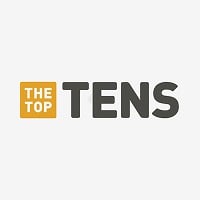 Venom are an English extreme metal band formed in 1979 in Newcastle upon Tyne. Coming to prominence towards the end of the new wave of British heavy metal, Venom's first two albums—Welcome to Hell and Black Metal—are considered a major influence on thrash metal and extreme metal in general.
Venom singlehandedly invented not one, but two new music genres out of their first two albums alone. Without them, Thrash Metal wouldn't exist and neither would black metal. They should be #2 after Maiden of course.
Probably the most unique and revolutionary band here - ryanrimmel
Too satanic
7
Angel Witch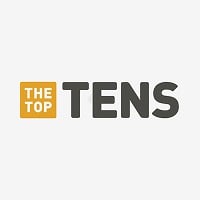 Angel Witch are a British heavy metal band which formed in London, England in 1977 as part of the new wave of British heavy metal movement.
ANGEL WITCH, the group, the song, the album, just the very best of the NWOBHM era.
The guitarist is so under-rated - JaxLeppard1
Listen to "Straight from hell".
One of my favourite bands!
So underrated..
8
Satan
Best British band after iron maiden
Awesome songs, awesome name
Released only good stuff so far. 11/10.
Best Band - blackdroid
9
Def Leppard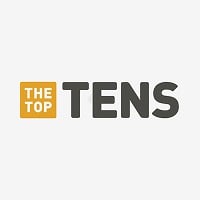 Def Leppard are an English rock band formed in 1977 in Sheffield as part of the new wave of British heavy metal movement.
Definitely definitely LEPPARD LEPPARD
Definitely Leppard take a lot of crap for leaving the NWOBHM, their producer (mutt lange) glossed up their production and rounded off their rough edged sound. Their 1st 2 albums, On through the night, and High n dry are extremely good. They were one of the leaders of the NWOBHM at this time but then thing happend.
10
Witchfinder General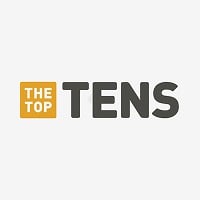 Witchfinder General were a heavy metal band from Stourbridge, England. They were part of the new wave of British heavy metal scene and have been cited as a major influence on the doom metal genre.
Soviet Invasion is the single best NWoBHM of all time!
The Contenders
11
Grim Reaper
Grim Reaper is one of the most forgotten metal bands that could have stood with the giants like Maiden and Priest. See You in Hell is one of the best NWOBHM albums ever. SEE YOU IN HELL MY FRIEND
Too underrated. - EddieVanHalen2001
12
Tygers of Pan Tang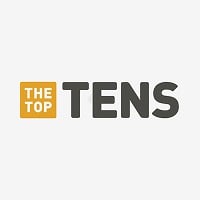 Tygers of Pan Tang are a heavy metal band, part of the new wave of British heavy metal movement. They formed in 1978 in Whitley Bay, England, and were active until 1987. The band reformed in 1999 and continue to record and perform.
Listen to "Suzie Smiled", and you'll know what NWOBHM was.
13
Dio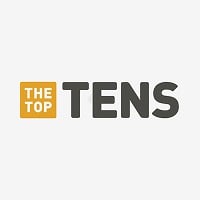 Dio was an American heavy metal band formed in 1982 and led by vocalist Ronnie James Dio, after he left Black Sabbath with intentions to form a new band with fellow former Black Sabbath member, drummer Vinny Appice.
I love Dio, but he wasn't even British. This is the New Wave of BRITISH Heavy Metal.
14
Blitzkrieg
Brian Ross rules!
15 Praying Mantis
16
Samson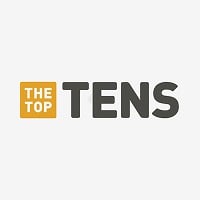 Samson were a British hard rock band formed in 1977 by guitarist and vocalist Paul Samson. They are best known for their first three albums with future Iron Maiden singer Bruce Dickinson, then known as "Bruce Bruce", and drummer Thunderstick, who wore a leather mask and performed on stage in a metal ...read more.
If it wasn't for this band we wouldn't have the Iron Maiden that we have today, cause this was Dickinson's first band, and the band that really helped Iron Maiden get where they got
17
Tank
Did you guys know that ZP Theart recently joined them. - Caleb9000
18
Tokyo Blade
Brilliant guitar playing on their first two full length albums. Just listen to, If heaven is hell"
19 Raven
20
Girlschool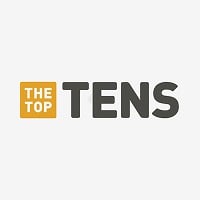 Girlschool are a British heavy metal band that formed in the new wave of British heavy metal scene in 1978 and frequently associated with contemporaries Motörhead.
V 1 Comment
PSearch List
Recommended Lists
Related Lists

Best Rock Bands of All Time

Top 10 Best KPop Bands

Best Metal Bands

Best Alternative Bands of All Time
List Stats
600 votes
41 listings
7 years, 94 days old

Top Remixes (8)

1. Iron Maiden
2. Motorhead
3. Judas Priest
ryanrimmel

1. Iron Maiden
2. Def Leppard
3. Saxon
christangrant

1. Saxon
2. Iron Maiden
3. Satan
dubsinthetubs
View All 8
Posts
Error Reporting
See a factual error in these listings? Report it
here
.