Passions Network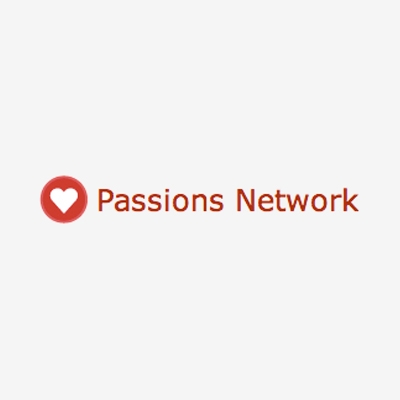 Uploaded by anonymous
Info
Passions Network is a dating and social networking website, consisting of over 200 niche sites focused on varying areas of interest.
Comments
Top
Popular
Newest
I think this a great site... Allows you to talk to people without stress and meet some pretty decent individuals. I have had several friends and family who have made wonderful long time friendships and even a few have been married. Either way. In my opinion this is the best site on the net.
Passions Network allows you to have a truly free account that lets you contact other members without having to pay for it, as opposed to those sites that advertise "free" membership but then force you to pay to actually contact someone.
I'm just going to say it. I'm hiv+ and prefer to date women who are in the same position. Trouble is, they don't walk around with billboards on their heads saying so! (and who would blame them!? ) Being on a fixed income doesn't help, but a free dating site might. This site has MANY different areas of interest, not just a site for people who share my condition. There's a little something for everyone...very cool! I like it so far
I am new to the site but have had tremendous support, feedback and meet many people who I can openly relate to and have formed many quality friendships. Keep up the awesome work
It's nice reading the success stories about people who have met and married after meeting via Passions Network.
Been a member of the Passions Network for over 3 years and just expanded to more options. I feel confident that it isn't a gimmick and that their goal is to connect you with a very diverse population that share your interests and desires.
Over the years of being a Nude guy, I always come back to this website to meet like minded people. People that do not hold back and are passionate. If you put forth the effort to find a friend, then you will always be happy with the results.
Best site I have found yet for social networking. And I have checked many sites that trick you saying there free but they are not. Passions network is far ahead of others. Check it out for yourself you won't be disappointed.
Its mostly free and once in a great while someone will actually respond to your letters/email. But you have the opportunity to find someone within your limited range of expectation.
Passions Network is the best dating site with a diversity of items and credit system to enhance your dating experience and enrich your life and chances for a true date and happiness.
Love this Passions Network website able to chat and meet new friends without having to pay a fee. Thanks for being number one.
I belong to Senior Passions and I love this way of dating.
Absolutely honest! Reliable! I have met great guys so far!
All free.
I just love the site... And plan to use it until I find the
Love of my life...
It's 100% free and they have hundreds of different categories of interest of which to find each other. They are awesome.
So far a very respectful site without all the riff-raff you find on other sites.
Lots of friendly people and many individualized interest networks. Really narrows things down.
One thing great about Passions Network is that it's free and you can be in multiple passion sites that you can detail each passion on each page.
Easiest and cheapest dating sit I have used to get in contact with other people
Great site, diverse and lots of nice people. A person can find just about any and every group on this site.
I understand the need to charge for dating sites, but I feel like a prostitute when I have to pay. I just want to meet a nice guy.
Lots of different sites for all kinds of different people, you can't help but find someone who likes the same things as you.
This service is really awesome, I met my new partner here & it was for free!
Something for everyone! No matter your interest, you will find a site just for you!
It is a great place to meat people who have some of the same things in common with you.
Great place especially to meet others who like the outdoors, hiking, naturists.
This is a truly free website no gimmicks what so ever, and I just keep coming back.