Top 10 Best Online Games
FlamerzHH
Just any game! If you think it's cool, or just really addictive, post and/or vote here!
The Top Ten
1
Minecraft
This game is actually addictive and deserves to be the most played game
Best game ever made
Notch was pretty dumb giving it to Microsoft
Best game and very fun must buy, very worth it.
BEst game ever love graphics and playing it
67 Comments
2
Roblox
It is really nice although the tags are very annoying I still like it
Pretty cool but people are jump scared of horror maps
This is the best game I had ever played
It the best game ever!
76 Comments
Visit Website
3
Warlords: Call to Arms
Fortnite is number one
Where is fortnite
Bro where the hell is Fortnite you always get your numbers of the best games so wrong
I haven played it buts its probs good not as good as roblox though
1 Comment
4
Bloons Tower Defense 4
Hey
This is good, but I think there should be something else in its place. I mean it IS good, but it should be better. I liked bloons tower defense 1 better than this one.
Bloons Tower Defense rules!
I love bloons games
2 Comments
5
World of Warcraft
Love the game
I LOVE IT! When I got it I couldn't stop playing it! I even bought a official guide the next day just to be updated and understand stuff! It's just a classic overall, but it's AWESOME!
My mom loves this game! !
Laugh out loud the worldofwarcraft is the best online game ever and warcraft and dibalo|| and starcraft the best games ever they have near 15milions player and so many ppls on forbidden servers all around the world
6
Halo 3

7
Realm Royale
Best game ever made
8
League of Legends
Beautiful Game
awesome
dope game
best
10 Comments
9
Bowmaster Prelude
Aim for the bull's eye or the head one and the same!
10
Kingdom Rush
The worst game ever
Terrible, it should be at least replaced with pixel gun
good game
The Contenders
11
Plants vs Zombies Garden Warfare 2

12
Bloons Tower Defense Battles

13
Crush the Castle 2 Players Pack
This is very best game
14
Borderlands 2

15 Flight
16
World of Tanks
Best online game ever, must be TOP 1.
Top 1
Realistic, fun fast download and many countries classes tank classes and maps
Best game ever for online play..
6 Comments
17
Super Mario Maker

Nah half of the levels have traps, invisible blocks, enemy spam and random choices like doors and pipes leading to death! So yeah disagreed - Ar0nT0pTeNz05
18 Team Fortress
19
Animal Jam
I love this game so much if you wanna be my friend my account is- prideflag4life
Is a cute game for games
It is a super great game I love it. You should totally play it!
I love playing this game
8 Comments
20
Garry's Mod
Prop hunt is awesome but don't tell any one but it is lui caliber remember I pranked game stop laugh out loud haha
21
Shell Shock Live
You rage a lot but its fun
The best easy! Unlock weapons, chat, levelling actually takes TIME, lots of maps and unlockables, and it's the best feeling in the WORLD when you snipe someone on the other side of the map and getting 110! YES!
They could've (should've) made this as a game that you have to purchase to play, off steam or something, and LOADS of people would buy it.
If you've never played this, play it. And prepare to get addicted. VERY addicted...
22
Dota 2
i like it
Dota 2 must be in first place
This game is verry hard to win that's why I like it
Cool game
3 Comments
23 Chivalry
24
Paladins

Good game yes
25
FIFA Online
FIFA IS THE BEST
FIFA Online is the best game in soccer games field.
Best Game Ever!
26
Skylanders
I love this game! All of them!
27 The Hidden
28
Happy Wheels
Go to visit totaljerkface.Com and see how great and addictive it is if you haven't played it... THEN DO PLAY IT! - marlonacott
Type in 'Funniest glitch ever' for lots of fun - PeggyPenguin
Here how it should go:
1. Mincraft
2. Roblox
3. Happy Wheels
29
Counter Strike
The best game ever
Best game of all
Game revolutionized online fps game. You need skill to be successful player with lots of mods and maps. You can play competitvely or play this for fun.
What more can I say?
The best online game in the history
30
Clash of Clan
BEST GAME EVER
Best online game ever
It's so fun..love it too much..its good for past time..very relaxing ❤
The vest game I have ever seen in my life.though it is addictive but it is fun.talking with new peoples making new friends.is there any gsme like that which can make peoples to othe people friend
31
World of Warcraft Cataclysm
This deserves to be in top10
32
Super Smash Flash 2
This game is awesome especially for people who can't afford/find/don't have the console the real game
This game should be number one. This beats bloons tower defense all the way around.
Allows you to play your favourite video game characters without a console.
Super Smash Bros Brawl for free!
3 Comments
33
Kitty Cannon
I love it!
Kitty cannon is the best
34 Bowman
35 Bowman 2
36 Chess
37
Grand Theft Auto: Online

It should be first
It's fun, unless people kill you for no reason - trains45
38
Runescape
I remember playing this a lot as a kid, it was fun - trains45
Can keep you playing 4 many yrs
39
Club Penguin
This should be in top 10
I remember playing this game as a kid - trains45
My Favourite Online Game, More Than Roblox, My First One, It Introduced Me To Online And Friendship. - Spaghetti
Club penguin is actually kinda fun I remember playing it 1 year it came out AND WHERE THE HELL IS ROBLOX ITS BEST ONLINE GAME ever
1 Comment
40
Bloons Tower Defense 5
Super smash flash 2 is good! Minecraft is Great! (Even though that's not
An ONLINE game) but this is the best.
I t is so fun
I spent 13 hours on it 1 day
41
Wizard101
May be a bit childish, but it's fun and very addictive. It's very long and there's so much to do!
But pirate101 is better
WHA? I HATE PIRATE 101 - - spodermanfan1000
42
Poptropica
A nice game for puzzle solvers and adventure seekers
i like it.
I like Poptropica. There are many cool things to do.
43
Pac-Man
It's a pretty cool game for an arcade, brings me memories
Best old school game ever!
44
Superstar Racing
Best game I have ever played! I think it should be First of al!
45
Slither.io
Best game ever
For those who don't even know about the game, your a snake, and you grow bigger by making other snakes bump into you, dying and leaving mass you eat up to get bigger and maybe big enough for the leader board. Millions of people play this game every week so I should belong in the top 10 or 5.
Supper addictive
46 Petville
47
Tic Tac Toe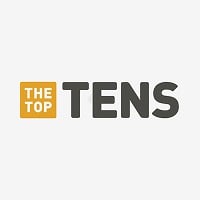 Tic Tac Toe was a German all-female hip hop group consisting of Jazzy (Marlene Tackenberg), Ricky (Ricarda Wältken) and Lee (Liane Wiegelmann) that formed in 1995 and was infrequently active until 2007 - during that time they disbanded twice, and had Sara Brahms replacing Ricky from 1999 to 2000. ...read more.
48
Dogfight: The Great War
Very historical. But the 2nd to last level is hard. Level 7 is a whole team battle. ITS EPIC!
49 Pockie Ninja II
50
Agar. Io
I love this games - Neo7
Sold be in the top ten
Gota.io is the best new version of agar.io
Gota.io has chat options, quality options, clan options...etc... Best game in the world...
PSearch List
Related Lists
Top Ten Most Addicting Free Online Games

Best Christmas SpongeBob Online Games

Best Halloween SpongeBob Online Games
Most Annoying Types of Players In Online Games
List Stats
1,000 votes
134 listings
8 years, 9 days old

Top Remixes (8)
1. Minecraft
2. Halo 3
3. Roblox
Ar0nT0pTeNz05
1. Garry's Mod
2. Team Fortress
3. Chivalry
jjsimpson
1. Bloons Tower Defense 4
2. Warlords: Call to Arms
3. Bowmaster Prelude
FlamerzHH
View All 8
Error Reporting
See a factual error in these listings? Report it
here
.