Best Opera Singers
acchione
Self evident. Listings of all opera stars, male and female of all vocal ranges who have been heard in person or on recordings. Criterion is voice quality, vocal production (placement and breath control), and artistry (musicianship and understanding of the idiom).
The Top Ten
1
Jonathan Antoine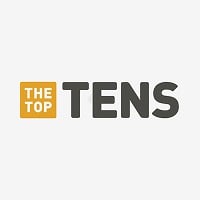 Jonathan Antoine is a classically trained English tenor. He rose to fame after appearing on the sixth series of Britain's Got Talent in 2012 as one half of the classical duo Jonathan and Charlotte.
Today Jonathan is the best opera singer that we have in our new century years ago if Pavarotti was alive he'd have Jonathan with him with The Tenors he is great he's been doing good on his own since he was 12 years old and he hasn't stopped and he's a gentleman and he's a sweetheart and his voice makes my hair stand on my arms even my password or him or something that's unique that he's a gift from God and I am proud of him I am proud of how far he's done and how far he became and I'm proud of what his parents did for him and his sister he's a swell guy and a swell singer and I can't wait to meet him in in the United States
I've never been more moved by a singer in my life than the Tenor Jonathan Antoine. The first time I heard his voice I was stunned with the most beautiful sounds I have ever heard. I flew to Europe from US to witness his once in a lifetime voice for myself. I have never experienced a more incredible event. He will smash any venue with a frenzy of emotional delight, he is an experience of a lifetime. He has opened the doors of opera for all.
Never fallen in love with a voice so much until I discovered this Golden Voiced young British Tenor! Unlike any other Tenor out there he has a unique velvety creamy tone & brings such JOY PASSION & POWER to every song-Although Still very young and at the beginning of his journey- he has been tipped to be THE Tenor of the 21st Century- I can only concur with this vie and so hope he chooses a path in Opera as well as Classical Crossover as I see him converting a new young audience to Opera!
Such a beautiful voice filled with passion. Once heard it cannot be forgotten. Truly an artist who is making a unique statement and bringing young and old fans to opera. It's about time a fresh new talent makes his mark on the opera.
V 72 Comments
2
Luciano Pavarotti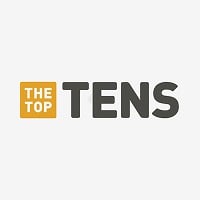 Luciano Pavarotti, Cavaliere di Gran Croce was an Italian operatic tenor who also crossed over into popular music, eventually becoming one of the most commercially successful tenors of all time.
Oh for goodness sake! No other singer, dead of alive, young or old, has the MAGNIFICENT OPERATIC VOICE of the MIGHTY LUCIANO PAVAROTTI!
Luciano Pavarotti wasn't a beginner, he ruled the operatic world during his lifetime & his GLORIOUS OPERATIC VOICE continues to enthrall people all over the world.
Surely the great pavarotti is better than caruso!
The BEST opera singer of EVERY century.
V 13 Comments
3
Kirsten Flagstad
Norwegian...enough! - torsja29
The greatest of Wagnerian sopranos, generally recognized as without peer. The voice had great beauty and power as befits the need of the idiom. - acchione
4
Enrico Caruso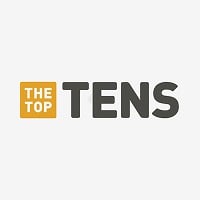 Enrico Caruso was an Italian operatic tenor. He sang to great acclaim at the major opera houses of Europe and the Americas, appearing in a wide variety of roles from the Italian and French repertoires that ranged from the lyric to the dramatic.
Likely the greatest male voice of all time, although only primitive recordings exist from his era. Definitely the ONLY person for whom a credible argument can be made that he is greater than Pavarotti.
While the quality of sound limits the ability to judge beauty, this is the best produced and most powerful of voices. Listen, for example to Nina. No one else can sing like this. Remember that when he auditioned for Mascagni, the later said "Who sent you to me - God? " - acchione
5
Andrea Bocelli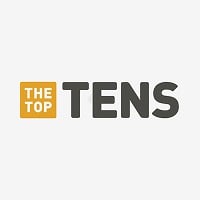 Andrea Bocelli is an Italian classical crossover tenor, recording artist, and singer-songwriter. Born with poor eyesight, he became permanently blind at the age of 12 following a football accident.
Best all can I say
I dunno what to say
6
Maria Callas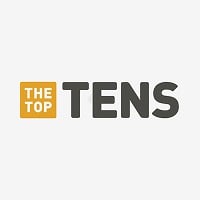 Maria Callas, Commendatore OMRI, was a Greek-American soprano, and one of the most renowned and influential opera singers of the 20th century. Many critics praised her bel canto technique, wide-ranging voice and dramatic interpretations.
She was (is) wonderful.
La Divina should be at the top of every list.
7
Ezio Pinza
The most distinctive of voices, Pinza was the ultimate cantabile basso. His Don Giovanni is legendary. A great natural talent who never study singing and was at home in all opera (and Broadway - S. Pacific). He made his debut at the Met singing Boris Godunov in Italian (the other principles sang in French, the chorus in Russian) - acchione
8
Joan Sutherland
She should be at the top of this list. She was voted #1 in TheTopTens' "10 greatest sopranos" and #2 in TheTopTens' "10 best female opera singer". She is the Queen of Opera.
Dame Joan should be at the top of the list.
Joan Sutherland should be at the top of the list by far!
A simply extraordinary voice.
V 8 Comments
9
Beniamino Gigli
The most beautiful voice. While lacking the weight and power of the Caruso voice, his singing was sensuous and seductive. Before his voice changed, he was acclaimed for his singing of Norma! - acchione
10
Plácido Domingo
Again, a great voice and most versatile of all.
Worlds best...
The Contenders
11
Rosa Ponselle
Like Caruso, her recordings do not allow us to hear the full quality of her voice - but there is no question of her musicianship or quality and power of voice. Clearly the greatest of Italian sopranos against whom all others are measured - acchione
12
Feodor Chaliapin
What few recordings exist demonstrate the greatest of singing actors.
The "greatest recordings of the century disc" shows a phenomenal portrayal of Boris. - acchione
13
Ebe Stignani
The great Mezzo Soprano's greatness can be heard in the Norma duet and the recording of the Verdi Requiem with Gigli and Pinza. - acchione
14 Fritz Wunderlich
15
Leonard Warren
Our great baritone is without peer among many many great baritones.
When he auditioned at the Met. One of the judges wanted to disqualify him because he thought he was mouthing a recoding of a great singer - he could not believe his ears. He died on stage at 48 years old signing Forza del Destino. - acchione
16
Leontyne Price
She has the best voice, ever!
17
Dame Janet Baker
The UK system produces a large number of great musicians.
After the incomparable horn player, Denis Brain, she is the best.
Listen especially to the Elgar "Sea Songs" and Taube's song in the Schoenberg "Gurre Lieder" - acchione
18
Jussi Bjoerling
While perhaps Domingo belongs here, Bjoerling is a greater musician with a better voice. There exists a wonderful recording of him singing as a boy. The clincher is his recording of Lensky's aria from Onegin. - acchione
number 1
19 Aria Tesolin
20
Mario Lanza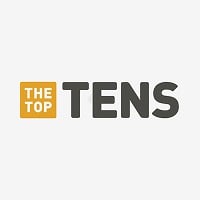 Got a horribly raw deal from the opera world. Lanza also wanted to be a movie star, but such activity was frowned upon by the powers that be. He did several excellent movies anyway, and was then shunned by the opera establishment despite his great voice and talent.
The one that affected people. Therefore the greatest
Was born to be an Opera singer..
21 Elisabeth Schwarzkopf
22
Montserrat Caballe
Uh hello? Barcelona and Hijo De La Luna
23
Jackie Evancho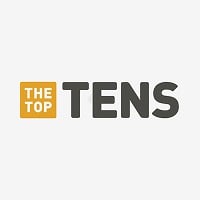 Jacqueline Marie "Jackie" Evancho (born April 9, 2000) is an American classical crossover singer who gained wide recognition at an early age and, since 2009, has issued an EP and seven albums, including a platinum and gold album and three Billboard 200 top 10 debuts. Evancho's 2017 album, Two Hearts, ...read more.
Jackie Evancho is not an opera singer; she is the first to tell you that, and often corrects interviewers who call her one. Jackie has utmost respect for the years of study and practice needed to be an opera singer. She is a Classical Crossover singer, like Sarah Brightman or Josh Groban. Media and headline writers who often have no knowledge of the difference are responsible for any errors in labeling.
24
Anna Netrebko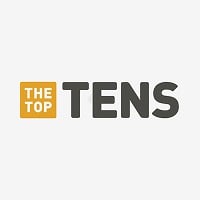 Anna Yuryevna Netrebko is a Russian operatic soprano. She holds dual Russian and Austrian citizenships and resides in Vienna, Austria, and in New York City.
She is the prima donna at the met these days.
25 Jessye Norman
26
Carmen Monarcha
Our contemporary diva. Best actress since Callas and a voice to die for and charisma to spare.
Her voice is gorgous, her acting is emotional (in opera as in her own shows) - and then those big brown eyes! - but just listen to her and you'll vote for her right away...
Nice to see Carmen on this list ahead of say, Netrebko or Garanca. Truth is Carmen has greater charm and communicates really well with an audience.
Also her ability to drop from soprano into mezzo and contralto and
Occasionally deliver a good coloratura performance is commendable and her control between piano and forte is really good. She sings from the heart which is a great quality and acts well like Callas did and she is a good dancer too. Can play classical violin, cello and piano. All in all she is really rather special.
27 Renata Tebaldi
28
Fatma Said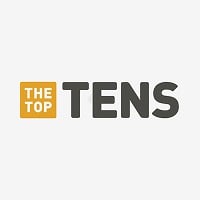 29
Franco Corelli
One of the greatest but he has too much saliva in his mouth when he sings. I once read that a good tenor should have a lot of saliva in his mouth but Franco Corelli had too much.
30 Anna Moffo
31 Robert Merrill
32
Sumi Jo
She is just so amazing she even sang and people started to cry
33 Margaret Price
34 Nicolai Gedda
35
Mario del Monaco
Perhaps the finest Italian dramatic tenor since Caruso - acting, dedication to the art, gorgeous voice - he had it all.
36
Andrew Johnston
He is a great Opera singer, and I think he should be on this list because he is good, Andrew's voice is fantastic at opera singing, I think it is good that he sings in the choir.
37
Rolando Villazon
Thes best Tenor of our times...
38
Birgit Nilsson
Read the details about this list! It says it's been voted on 0 times! So there must be not voted on by some errors on this poll! Nilsson was the voice.
39 Marilyn Horne
40 Beverly Sills
41
Renee Fleming
Beautiful pieces, beautiful voice! You sing such beautiful arias, and Schuberts ave Maria! Your Casta Diva sounds so beautiful!
42 Natalie Dessay
43 Elena Gruberova
44 Shirley Jones
45 Lawrence Brownlee
46 Mirella Freni
47 Rise Stevens
48 Luisa Tetrazzini
49 Nellie Melba
50 Amelita Galli-Curci
PSearch List
Related Lists

Top Ten Greatest Female Opera Singers

Best Male Opera Singers

Best Songs from Queen's "A Night at the Opera"
Best Phantoms In Phantom of the Opera
List Stats
1,000 votes
64 listings
5 years, 348 days old

Top Remixes (7)

1. Enrico Caruso
2. Kirsten Flagstad
3. Ezio Pinza
acchione
1. Joan Sutherland
2. Renata Tebaldi
3. Mario Lanza
operatune
1. Joan Sutherland
2. Renee Fleming
3. Beverly Sills
lovetoptens
View All 7
Error Reporting
See a factual error in these listings? Report it
here
.