Best Pakistani Bands
The Top Ten
1
Junoon
No doubt they where the best sufi rock band of their time & they also gained international success by their unforgettable Music..
The only rockstars... I mean their lifestyle was rock n roll
Great band! Great Great!
South Asian number 1 band
7 Comments
2
Strings
THE. BEST.
You might not like them at the first time, but you would not be able to stop yourself listening to their songs over and over again, after you listen them a few times.
The best. Its not always that you love almost every song of a band
Best bnd of Pakistan
10 Comments
3
Jal
Love them all
Farhan saeed was best in this band
All songs of this band r really heart toching...sajni song dedicated to my love...SAM
No band are like jal... All songs of jal are very heart touching, especially songs sung by farhan saeed.
25 Comments
4
Fuzon
Fuzon is special... Awesome music and terrific singing.. especially the first album! Super!
Best songs no other band had sung much hit songs
You will love the moment you hear it.
I LOVE FUZON BAND!

It is a unique band of all times!

I love it!

That song NEEND NA AAYE TOUCHES MY HEART!
3 Comments
5
Vital Signs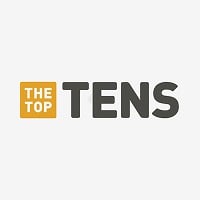 The Vital Signs were a Pakistan pop and rock band formed in Rawalpindi in 1986. Since their formation, they became Pakistan's first and most commercially successful as well as critically acclaimed act.
I love the band
One of the major music group of Pakistan, you should check their tracks..!
Deserves number 1 period.
By far the BEST musicians in my humble opinion. ever green songs!
6 Comments
6
Noori
Noori is a great band number 1 band of Pakistan
The band are known for being one of the pioneers of the Pakistani rock music scene.
Noori is uncanny but you like it... Its got something special about it...
Best Pakistani Rock Band
4 Comments
7
Call
Love their voice it real connects...
A Good rock Band with average qualities..
Call is the greatest rock band of Pakistan. Call and EP are the real rock bands. Other Pakistani bands are Rock Pop bands.
Call and ep are world best band ever
4 Comments
8
Entity Paradigm
Entity Paradigm Better known for their Live performances & different elements in music like (Rapcore) which was never made before in Pakistan, Anyway This Band tried good But they could be more Better Like Linkin Park..!
You must be kidding? EP on 8th?
EP should easily be number 1... Pioneering Band... What music and music videos at that time... Such music has never been created again in the Indian Subcontinent... I doubt there will ever be another band that can replicate what eP did! True Irtiqa in Hindi Rock and Metal
I Think EP Band Ko 1st par hona chahye
1 Comment
9
Roxen
They are better than the other band with great vocalists and guitarists.
Very good 1st album.. wish there were more from this band.. easily better than Junoon, Vital Signs etc...
Ultimate lead singer, and all members. god bless you
Roxen has the best vocal among all the bands
7 Comments
10
Nazia & Zoheb
They revolutionized pop music in Pakistan. You should check their songs and albums. They performed for a short time but reached the peak. They are ABBA of Pakistan
They were the best of their time. High class performers.
The Contenders
11
Awaz
Awaz modernized the music and experimented new music when Vital Signs was all what you would hear. Awaz breathed fresh air in the music scene and their videos are unforgettable. The band was one of the very few bands who at that time used their music to raise their voice against corrupt politicians.
The band's skill at composing and producing was often overlooked and the focus was on their good looks, glossy videos, Overall Awaz is Average Band..
They gave us some of the most memorable songs like ae jawan
12 A-meet
13
Mekaal Hasan Band
Classical Rock Band with Quality Music... Thumbs up to them!
14
Kaavish
Pure blend of semi classic & Folk genre in Modern Era..
15 Mafia
16
Qayaas
I think qayaas is the most rocking band in Pakistan
Among the new Bands, Qayaas is really good.. I see them going up the rankins as more people hear them...
Some songs r worth-listening
18
Soch
Sum songs are very goods
Ultimate lead singer and all band mamber... and your awari song is very nice song..
19 Aaroh
20
The Milestones
One of the leading bands of the 90s era. Produced some greatest unforgettable rock hits. Candy Pereira, Ali Tim and Zayad Gulzar were no doubt one of the best musicians of their time!
21 Beygairat Brigade
22
Raeth Band
THIS BAND IS TOO GOOD...DESERVES TO BE IN THE TOP 10
Few song is very nice, wada,tum meri ho,aug,bholado etc
23
Sawal
Great sond mahro
24 The Sufis
25 Bumbu Sauce
26 Laal
27
Mizraab
Pakistan's best guitarist, Faraz Anwar
28
Harf Band
Harf (حرف) is a Lahore (Pakistan) Based Music Band
It Was Created By Vocalist - Syed Usama Shah and Guitarist - Faique Ali Raza In 2010 and Then In 2017, Abeer Shah Joined Them On Bass - Faique
Welcome To Our Band's Channel

Harf (حرف) is a Lahore (Pakistan) Based Music Band
It Was Created By Vocalist - Syed Usama Shah and Guitarist - Faique Ali Raza In 2010 and Then In 2017, Abeer Shah Joined Them On Bass
In Past The Band Was Called By ' Bass - The Band ', Then In 2018, The Band's Name Changed Into Harf - Band

Genre - Sufi, Pop and Rock
BAdd New Item
Related Lists

Top 10 Best Pakistani Singers
Top 10 Pakistani Hacker Teams
Top 10 Best Pakistani Cricketers In 2015
Best Pakistani Rap Artists
List Stats
700 votes
28 listings
6 years, 260 days old

Top Remixes
1. Strings
2. Fuzon
3. Junoon
MHamza
Error Reporting
See a factual error in these listings? Report it
here
.