Top 10 Best Pakistani Singers
pakgrl_94
The Top Ten
1
Atif Aslam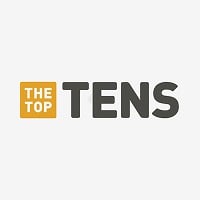 Muhammad Atif Aslam is a Pakistani singer and film actor. His movie debut was the 2011 social drama Bol.
Atif not coming from a musical background and without acquiring musical training is ruling many hearts. His voice is sharp and touching.
He is the king of POP and filmy songs.
Atif is the best singer ever in this world
He is outclass mind blowing banda...
630 Comments
2
Nusrat Fateh Ali Khan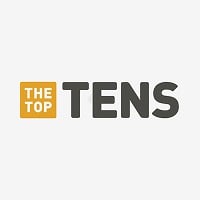 Nusrat Fateh Ali Khan was a Pakistani vocalist, primarily a singer of Qawwali, the devotional music of the Sufis. Widely considered one of the greatest voices ever recorded, he possessed an extraordinary range of vocal abilities and could perform at a high level of intensity for several hours.
Nusrat Fateh Ali Khan is still one World's most respected and Revered singers.. No one surpass the glory and and fame he received and continues to receive years after his death... Interesting to see that all other names of this list actually consider NFAK their Godfather & Maybe God..
He is the Best there ever was. No one has surpassed him and looks like no one ever will surpass him. He is the man who could make the flowers bloom with his voice ( this was a study that was done. )
Old is GOLD. And he is REAL gold. He is looked upon as a "God" in the music industry.
He should be in the list of The Top ten Singers of the World. He has won the hearts of people not only from Pakistan but whole world even Michael Jackson was also the big fan of Nusrat Fateh Ali Khan.
Beat singer in the world
128 Comments
3
Ali Zafar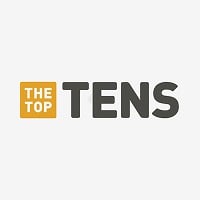 Ali is the best singer that I have listen
He is only one in the whole world
All time best
He was good singer
55 Comments
4
Farhan Saeed (Jal the band)
His voice soothes listener's soul -_-
He is the best singer
His voice has pain and deepness and matches right with his expressions, he sings right from his heart not the throat god bless him with a successful career and great achievements in his upcoming future
Best person and world best actor and singer
107 Comments
5
Rahat Fateh Ali Khan
Sufi, Pop, Rock, Classic, Duets, whatever the song type is.. He is king in all the aspects and Pride of Pakistan
Great singer! Pride of Pakistan
Best vocals ever. Rahat Sahab is way ahead of others. Atif has a different voice but Rahat Sahab has the best melody.
His qawalis are the best
73 Comments
6
Falak
He is the best male singer in Pakistan
His his voice and sound of his music is really good. The video he portrays the song is excellent. He is cool, talented
And really interesting to look and listen to.
He has a very rich voice its just magical
Super voice super lyrics and dashing personality
145 Comments
7
Bilal Saeed
He is reaLLy very awesome love his lyrics as well the music beat awesome...
Bilal Saeed has heat touching voice... He is amazing artist... I like also Amrinder Gill... 2 number song song is also very beautiful song...
This is the best singer.2 number song is good
Bilal saeed best
195 Comments
8
Shafqat Amanat Ali
Mr. Amanat Ali has depth, style, projection, perfect rhythm, poise and ability to stay in tune. In my opinion he is simply outstanding. He belongs in the same class as Kishore Kumar, Mohammad Rafi, Mukesh, Talat Mahmood. Good luck in your career.
I love shafqat so much he is the best ever! He is such an inspiration to me and all my friends! He is my idol! When I grow up I wish I could be like him! Yo
I think he is the best
He is a beautiful and a nice singers especially his main kitne
25 Comments
9
Hadiqa Kiani
Hadiqa kiyani is the best female singer of Pakistan
He is best female Pakistani singer
She is a legend! No female singer in Pakistan comes even close to her title as the Queen.
She has the best voice amongst all Pakistani singers... God bless her
29 Comments
10
Abida Parveen
You can copy every singer voice but you can't copy Abida Parveen
Abida is quen of music in world
He is the world best singer
She is best singer
9 Comments
The Contenders
11
Nabeel Shaukat Ali
Great singer...
He is very best singer I love his voice """' and god bless him """
He is an awesome singer I love his voice
Great singer, watched him on Surkshetra show and has great potential as a singer.
38 Comments
12
Noor Jahan
Really a great singer
You r the best singer in the world even Lata Mangeshkar said that she has magic in her voice and I really really really love your songs
Why are you after Atif
She is the Most prominent Singer in the sub continent. Why she is ranked so low? Great Singer
21 Comments
13
Imran khan
Best ever
BEST SINGER EVER AND ALWAYS WILL BE!
My best in my life
Amazing singer always fun to listen to!
35 Comments
14
Sajjad Ali
Sajjad Sahib, the only singer can speak classical and rock same time. Bolo Bolo Kiya Dekha...
This is the only one singer who has a great voice!
Sajjad ali is the best singer
Sensation of music outstanding singer
13 Comments
15
Nazia Hassan
The Queen of Pop.
"Nazia hassan Is the best singer in this list no one can take her place even Atif Aslam"
What a truly gracious lady, way ahead of time she was. May she be in a better place. Much respect to her and her brother Zoheb. I love Pakistan.
She revolutionized the music industry and should be recognized for it. Beautiful in every way and nobody can replicate her songs. Just the general aura and vibe is mesmerizing.
9 Comments
16
Mehdi Hassan
He had heart touching voice and I really love his voice
He WAS MOST ADMIRABLE SINGER
amazing
Love you voice quality Sir
8 Comments
17
Mustafa Zahid
The Best Singer ever!... Mustafa is the most talented singer of pakistan
He is the greatest voice I ever heard
He is good and he also sung a song for ashique 2 bhula dena
Best voice of extremely talented Pakistani music. Love from Bangladesh.
17 Comments
18
Sara Raza Khan
Sara has such a sweet melodious voice MashaAllah I don't know why Pakistani film producers don't see the talented pakistani singers in their own country
Sara raza have a naturl Talent allah bless her
Much better than shrieky shreya ghoshal lol
She is a good singer and she was once a contestant of sur kshetra
8 Comments
19
Ali Azmat
The biggest thing is that; Ali Azmat talking style is very good
like
He is amazing and amusing.I am his Biggest fan
I do not consider Ali Azmat as a singer. He is without any melody. He can make noise not music.
10 Comments
20
Qurtulain Baloch
Q.b is really great singer
Love the she lifts the song..
Amazinglg talented
Future pakistani music industry and also all over the world..
She will be remembered amongst the. Legends one day.
Give her an ordinary song she will make extra ordinary. Simply amazing! Love from India.
She simple awesome "magical and powerful heart touching voice", "unique",
22 Comments
21
Junaid Jamshed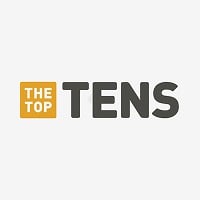 Junaid Jamshed Khan جنید جمشید was a Pakistani recording artist, television personality, fashion designer, occasional actor, singer-songwriter, preacher and televangelist.
May his soul rest in peace
Hey every one you all forget to mention a legend he was and is number 1
Should have been in top 3
Best man of the world not only Pakistan
8 Comments
22
Ali Asad Zaidi
Live Singer
He is one in a million. He would be soon one of the biggest popstar of Pakistan. Brace yourself cause asad is gonna rock the music industry and no one can stop him.
You are best singer
He's an amazing and versatile singer, just what our music industry needs.
179 Comments
23
Uzair Jaswal
You and your voice is so good
He is too cute and his voice is as sexy as himself!
Uzair voice is awesome is ko first no pr ana chaiya
24
Asim Azhar
Best singer ever.
His voice is magical
He is best singer in the world
I think asim azhar is the most young famous singer of Pakistan
Hi I am usman ramzan and I like very much asim song
27 Comments
25
Bilal Khan
He shoulf be on 5 or 6
Bilal khan should be on 8th
I LOVE YOUR SONGS
26
Rahim Shah
He is one of the most amazing singers of all time and should be more widely recognised as his voice and lyrics may even top Atif Aslam or at least is equal to him.
The guy is a natural singer, he sings about life today and is a great inspiration.
Rahim shah is the best
He is best (pashto) singer
love you
2 Comments
27 Diljaan
28
Shehzad Roy
Come on Pakistanis why is this guy so damn underrated? His early songs like Mukhra haseen were bloody good. But then he took it up a notch and made some lit political satire type songs. On top of that he is good looking and he needs to seriously work in Lollywood or something. Anything. But just not back away from songs!
LOVE HIS VOICE AND HIS WORK
I like shehzad Roy he had sweet voice and he is very handsome
You are a great singer. I like your songs very much..
5 Comments
29
Adnan Sami
Adnan sir you are my inspiration
People call atif aslam having a different voice but I think Adnan semi is the most different singing voice. No one ever has sung in his style. Atif sings in style that is the property of many western singers but Adnan is a really unique voice.
My favourite singer as well as favourite person.
Adnan is the best live singer
30
Alamgir
Alamgir is the undisputed king of Urdu pop.
He enthralled his audience in London with his superb voice!
His pop songs give me different charms
You have the best songs
2 Comments
31
Shafqat Ali Khan
He was the best in his business
Songs
32
Abdul Rafay Khan
The youngest but very good singer, soon he'll on hit list
Awesome and powerful voice
Your voice is awsme we don't ever thnk that there is a young best sngr just like you you r the best
My love, my rockstar, my life, one n only, the cutest boy in the world I hve ever seen. , love yew Rafay sooo much, n I'll be very thankful to you for being my best frnd
33
Attaullah Khan Esakhelvi
Your riyal hort singer
I think no singer is better than attaullah
This man deserve to be in top 10! huge respect for him
Attaullah khan is the best singer of Pakistan
9 Comments
34
Abrar-ul-Haq
He is the living legend in my country. One of my most favourite singer.
Best
should be up there with atif aslam. There has never been a better punjabi lyricist.
He is a good singer
My favorite singer all times
6 Comments
35
Faiza Mujahid
Same ye and all the best
I love these singers! UmAh
36
Bohemia
He is having the Best Talent even found in Hindi Speaking Artist. He songs are hardcore rap song. He is the one to introduce the Desi RAP.
He is the best singer and rapper of the world
He's the best.also better than atif aslam
Bohemia is my favourite Pakistani singer his voice and his personality is too much beautiful he is so stylish.
8 Comments
37
Zayn Malik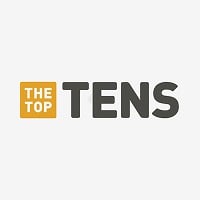 Zain Javadd Malik, born on 12 January 1993, who records mononymously as ZAYN, is a British singer and songwriter. Born and raised in Bradford, ZAYN aspired to pursue a career in music from a young age leading him to audition as a solo artist for the British reality television music competition The X ...read more.
Zayn is absolutely one of the best singers out there and he deserves more recognition as a solo singer.
I think he got 1
Zayn makes me so proud, he's pride of our nation
If his voice doesn't remind you of harmonising angels then what does?
23 Comments
38
Momina Mustehsan
She
Her Voice is as beautiful as her
Momina Mustehsan is just my heart.
She is the best
2 Comments
39
Kamal Raja
awesome
He Is New Singer And His Singing style os just awesome..
Very Good Singing n Rapping style
Nyc
1 Comment
40
Ghulam Ali
Can't believe he is #40. May be this generation did not grow up listening to Ghulam Ali. He is a heartthrob in India and he will continue to be. Many toppers in this list will be forgotten but Ghulam Ali is will stay in our heart forever.
No one like ghulam ali. He is greatest singer
He is also known as ghazzal king and he is pride of our nation
Iam from India. Ghulam Ali is an Amazing singer and the most unpredictable among all singers.
41
Goher Mumtaz
Best singer composer
He should be on the top
He is a 1 in only best singer ever
Number 1 singer hein farhan saeed aur number 2 singer aap hein
42
Amanat Ali
One of the best singer in Pakistan
He is a very good singer.
You are the best of world
Beautiful voice
4 Comments
43
Billy-X
He is one of the best rapper of Pakistan.
I am like this singer
I love him and his voice is one of the best voice in this world his song ;baadshah; is my favourite
44 Bilal Maqsood (Strings)
45
Asrar
Great singer with superb voice
Best in my opinion
BEST SINGER SHOULD BE ON TOP OF LIST AS number 1
good songs
46
Saien Zahoor Ahmed
He is the Greatest singer of modern era in the west.
Jeo saien zahoor. A top class singer in all over the world
47
Nofel Izz
Nofel has a brilliant voice and is very talented. I think he is perhaps the best looking Pakistani singer I have seen. Good luck to you Nofel
Great voice and has sung with some top singers of India and Pakistan. But an amazing singer.
Soniyaa is the best song he has sung and his voice just melts my heart!
48
Ahmed Rushdi
Nobody can match his versatility
The Voice of Waheed Murad. Of course he should at least in the top 5.
49
Taher Shah
Taher is the best singer. Just listen to his song, Eye To Eye.
Vest
50
Faakhir Mehmood
Great singer and no work for India which is the best thing about him..
I think his number should be top 5
Best singer in the world
He must be at top ten
5 Comments
PSearch List
Related Lists

Top Ten Pakistani Singers of 2015
Top 10 Best Pakistani Cricketers In 2015
Best Pakistani Bands
Best Pakistani Rap Artists
List Stats
10,000 votes
116 listings
7 years, 275 days old

Top Remixes (11)
1. Ali Asad Zaidi
2. Atif Aslam
3. Farhan Saeed (Jal the band)
InnocentXHyqa
1. Atif Aslam
2. Nusrat Fateh Ali Khan
3. Noor Jahan
marie
1. Atif Aslam
2. Falak
3. Nabeel Shaukat Ali
salaamsachin1234
View All 11
Error Reporting
See a factual error in these listings? Report it
here
.