Best PC Video Game Series
The Top Ten
1
The Sims
The Sims is a strategic life simulation video game series developed by Maxis and later by The Sims Studio and published by Electronic Arts. It is one of the most successful video games series of all time. As of May 2011 the franchise has sold more than 150 million copies worldwide and is also the best-selling PC franchise in PC history
Electronic Arts announced The Sims 4 on May 6, 2013.On April 25 of that year, several screenshots from mock-up flash videos of the user interface were leaked online. On May 3, Electronic Arts sent out an e-mail to several fansites stating that there would be a big announcement on May 6, which many have speculated to be The Sims 4. The domain name thesims4.com was activated and redirected to the official website for The Sims on that same day.The logo, release date (A vague 2014) and a sketch from the creators of what The Sims will look like in this sequel was the only information released until August 20, where they released both a trailer and a gameplay trailer. The gameplay trailer showed a few of the changes and improvements, especially in CAS. There are no longer sliders and appearances have been vastly improved. They have specific ways of walking, fitting to their personalities and they have introduced actual emotions. They are yet to release a more specific date.
The freedom of The Sims will inspire you with endless creative possibilities and amuse you with unexpected moments of surprise and mischief
BEST GAME EVER! Control your sims lives, and play with who you want to be. It's so much fun. Create your sims and live their lives, shape their future and present. The sims 3 is the number 1 PC game in the world, and soon sims 4 will be there to beat it!
10 Comments
2
Unreal
3
World of Warcraft
Best MMO out there!
4
Battlefield

Great graphics! Fantastic first person shooter game!
The best video game ever... Better than Call of Duty...
5 Theme Park
6
SimCity

SimCity is a city-building and urban planning simulation video game developed by Maxis a subsidiary of Electronic Arts
Has a link to the sims 3! And sims 3 is the best!
7
Riven

8
Crysis

9
Half-Life

Why isn't this first it is the most iconic game on pc EVER
10
Grand Theft Auto

The series is set in fictional locales heavily modelled on American cities while an expansion for the original was based in London. Gameplay focuses on an open world where the player can choose missions to progress an overall story as well as engaging in side activities all consisting of action-adventure driving occasional role-playing stealth and racing elements
Grand Theft Auto is a video game series created by David Jones and Mike Dailly then later by brothers Dan and Sam Houser and game designer Zachary Clarke. It is primarily developed by Rockstar North and published by Rockstar Games. The name of the series is derived from grand theft auto, a term referring to motor vehicle theft. The series has won multiple awards. - jamienicholls
The Contenders
11
Call of Duty

The series began on the PC and later expanded to consoles and handhelds. Several spin-off games have also been released. The earlier games in the series are set primarily in World War II this includes: Call of Duty, Call of Duty 2, and Call of Duty 3. Beginning with Modern Warfare, which is set in modern times, the series has shifted focus away from World War II. Call of Duty 4: Modern Warfare was followed by Call of Duty: World at War and Call of Duty: Modern Warfare 2. Black Ops takes place in the Cold War, while Modern Warfare 3 (released November 2011) takes place in the near-future setting. Black Ops 2 (Released November 13, 2012) takes place in the year 2025 - jamienicholls
Call of Duty is a pc video game series
Call of Duty is a first-person shooter series created by Ben Chichoski. The series is published by Activision and most of the games have been developed by Infinity Ward and Treyarch, though some were developed by Amaze Entertainment and Gray Matter Interactive Studios. More games are expected to come on a yearly basis with Infinity Ward and Treyarch interchanging until heard otherwise. Yet another producer, Sledgehammer Games, is expected to release an action-adventure franchise of the Call of Duty series
Why the bloody hell is this game down here? It's the decade's best series ever made, and the best game is Modern Warfare 2, and it will be forever.
Call of Duty is Unbeatable!
12
Need for Speed

Best pc video game by ea
13
Diablo

14
Total War

So yeah... I really like these games. My personal favorites being Shogun 2 and Medieval 2. So many nights of staying up way too late.
Love it.
BEST STRATEGY GAME OF ALL TIME
THIS GAME WILL RULE FOR EVER!
15
Far Cry

Far Cry is a first-person shooter video game. Far Cry sold 730,000 units within four months of release. The original game has since spawned a series of sequels and spin-off games...
16
Dragon Age

This is a legendary RPG created by Bioware (the ones who created Mass effect series) every RPG lover should try this mindblowing game with an outstanding story at least once
I LOVED the Mass Effect series, but the:Orgins is just better (to me) I must of played it 15 times in one month
17 Cave Story
18 Undertale
19
Mass Effect

The best story a game could ever have. I highly recommend playing the series from the first Mass Effect because you wouldn't understand what is going on.
2nd favorite game... Next to dragon age:Origins
20
Test Drive Unlimited

Test Drive Unlimited is an open world racing video game developed by Eden Games and published by Atari. It is the tenth installment of the series, and the second to be marketed under the Unlimited franchise. It is also the second game in the series to be based on an open world styled gameplay...
21
Dead Space

Dead Space is a third-person shooter survival horror video game for Windows. The game was met with positive critical reception, and has sold over 2 million copies
22
Tomb Raider

Tomb Raider is a video game franchise which also includes comic books novels theme park rides and movies centering around the adventures of the English archaeologist Lara Croft
23
Bioshock

24 Shovel Knight
25
Medal of Honor

26
Roller Coaster Tycoon

27 Prince of Persia
28
Medal of Honor: Pacific Assault

This is the most intense World War 2 game I have ever played! In this game there isn't health regeneration and no killstreaks. Now on to why I love this game 1. Story: The story is basically WW2 on the Pacific front but this campaign has really likeable characters the story starts in 1941 to 1943 (ends with Tarawa Atoll) 2. Gameplay: The gameplay isn't like you're average FPS game. The enemy's AI is smart and it makes the game extremely intense and you have to rely on you're Corpsman (pronounced Coreman if you don't know how to) or the medic of you're squad his name is Jimmy Sullivan he is a really awesome character but here's something that is frustrating about this medic system sometimes Sullivan doesn't go to you so you can't get revived but still it's a cool edition to the game 3. Multiplayer: Sadly Multiplayer doesn't work anymore due to the game using GameSpy servers it was fun as hell and you can use local network and it's equally awesome 4. Weapon sounds and voice acting: They ...more
In my opinion this game is the most intense Medal of honor game to date. This game is better than 3 or 4 WW2 games (Call of duty World at War, MOHAA) in this MOH game you have to be careful because there is no health regeneration or killstreaks you have a medic who patches you up you're medic only has 3 or 4 bandages so be careful. Pros: great storyline, likeable characters, sound design is good, Multiplayer was fantastic (R.I.P GameSpy 1996-2014), this isn't Call of Duty, voice acting was good.

Cons: you still don't have the game


Final verdict is drumroll please (drum rolling)...9/10 would buy
29
Touhou Project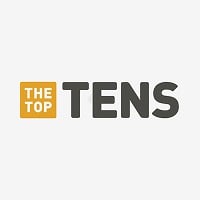 BAdd New Item
Related Lists

Top Ten Video Games That Should Be an Anime Series
Top Ten Video Game Series That Should Have Their Own TV Series
Video Game Series With the Best Music
Top Ten Video Game Series That Should Be Turned Into Movies
List StatsCreated 2 Apr 2013
Updated 19 Sep 2018
29 listings
6 years, 229 days old

Error Reporting
See a factual error in these listings? Report it
here
.