Best Phantoms In Phantom of the Opera
RV1495
The Top Ten
1
Ramin Karimloo
Ramin is totally the best! Well, maybe that's because I haven't seen Michael Crawford yet. Anyways, Ramin has that seductive touch, even with a hideous face, something that the Phantom SHOULD have. His voice is incredible as well, angelic, and a little demon-like scary when offended, like Phantom. His acting is also off the charts! He can shift from abusive to soft, from angelic to mean. He is totally BADASS. Plus, his voice fits the role perfectly, something that has a hypnotic quality that can actually bend the listener to his will- another noticeable characteristic of the Phantom. He is without a doubt the best so far. Scratch everything I've said- Ramin is Phantom. :))
I've only been able to watch Ramin Karimloo on DVD and you tube, but I have to agree that he is the best Phantom out there, toppling even Michael Crawford. Crawford gives a classical, stylized performance, while Ramin definitely delivers the emotion, which coupled with an amazing voice, really makes you believe he IS the Phantom. Perhaps too, I am speculating that Ramin's success is partly due to the fact that he is the only performer compared to the others who has aspired to be the Phantom since childhood. I read that he skipped school and saw the Phantom at age 12, and life changed ever since. Gerard Butler delivers a brave, anguished performance, however his voice simply pales in comparison to Ramin.
He adds an intensity to the role that I've never seen before. He doesn't just act the part, he is the part. His voice is unique and engaging. His acting is brilliant and captivating. He emotionally engaged me in the performance like I've never been. His choice of movement and expressions just added so much to the character, I was completely intrigued. His dark side was thrilling and in such contrast to his tortured broken soul at points where he realizes he has lost Christine. The notes he sings, the way he sings them and the agony expressed in the acting. I almost can't bear to watch he makes you feel it with him.
Again, well deserving of first place. Wow! This man really takes you on a journey with him through love, frustration, jealousy and obsession. Michael Crawford may have been the first Phantom, but Ramin owns it with such an outstanding performance. - Britgirl
V 48 Comments
2
Michael Crawford
MC is THE PHANTOM. Ramin has nothing to compare. Michael has a warm tenderness and a cold sadness in his voice that suited the phantom. Michael literally sounds like a ghost where as Ramin sounds like a broadway singer. There's something about Michael's voice that suites the character so well. The character the phantom is supposed to be a sad mysterious lonely man, and Michael has the exact characteristics in his voice when he sings.
Crawford has the most unique voice of all the Phantoms. While I love Ramin's portrayal, however, Michael flawlessly soars to those high notes and easily portrayed the tortured soul with passion. I've never heard a Phantom that had a more haunting voice than his.
He is the phantom I listened to when I was little, and he just is phantom! He portrays so much emotion in his voice and is just fabulous! He and Sarah were the dynamic duo, and I personally think he is better than Ramin!
The most important and the best Phantom ever!
V 27 Comments
3
Geronimo Rauch
Geronimo was the first Phantom that I saw in London. He was absolutely brilliant! Being Argentinian, I wondered how his pronunciations would be, but his singing and acting was absolutely breathtaking! Other than Michael Crawford, Ramin Karimloo, and John Owen Jones, I would definitely say that Geronimo sings one of the best versions of the title track that I've ever heard. His accent definitely added a uniqueness to the songs. A very powerful voice, and it's a shame that he's only played the role for just over a year. I hope he makes a return to the role one day. - imbo1993
His voice casts a spell on me each time I hear him sing!
I have seen Geronimo 3 times as Phantom. Absolutely captivating. Also seen Ramin who is amazing. To me there are certain similarities with how they play the role. A tough call between the 2 for me. Leave the theatre on a cloud after watching Geronimo! Do hope he can find the time to return to the role. Spoke to him after the show and lovely.
Geronimo the best phantom ever seen
V 53 Comments
4
John Owen Jones
I saw John Owen Jones play the Phantom this Thursday just gone. I can't tell you how amazing he is, but then again, Phantom fans will already know how amazing he is. If you haven't seen him live on stage, then you must! I feel so privileged to have seen John play the Phantom on stage, especially considering that it was part of only a three month run, and also considering of how much of a Phantom legend that he is! He puts so much effort into his performance and his singing is just amazing. He has a lot of power in his voice as well as some very soothing tones. You haven't heard 'The Music of the Night' until you've heard John sing it! - imbo1993
One of the most beautiful voices to ever play the Phantom - no one can compare to him in theatricality.
The single most beautiful voice to play the phantom. He stays on pitch much better than Karimloo, and his voice is much less brassy.
Brilliant. Such an expressive voice.
V 7 Comments
5
Colm Wilkinson
To me, not only is he able to blow away this role with his amazing voice, he best portrays the tortured character that is the phantom as well. His portrayal so precisely captures the essence of whom the phantom is - his weaknesses and his power. Colm is best able to evoke emotion from his audience by not only singing and acting the part but becoming the part. I remember watching him as phantom in the Canadian show and I got goosebumps!
I was fortunate to see the Phantom in Toronto with Colm Wilkinson as the Phantom, but it has also a curse as well. There is no other that I have seen than even compares to Colm Wilkinson. He not only has an incredible voice, but you could feel the pain in his character, portraying the torn soul that was the Phantom. I am happy to see that the Cameron Macintosh Phantom is being performed in Boston, but Cooper Grodin is no Colm Wilkinson. Everything else will continue to pale in comparison.
The original and the best, saw him many times in Toronto. His performance as the Phantom inspired Ramin Karimloo as a child back when Toronto School kids were taken to see the Phantom on a regular basis.
The best ever no on can compare to him. Brilliant!
V 7 Comments
6
Hugh Panaro
There is something amazingly creepy and seductive, even pure, about Hugh Panaro's voice... and I think it's an absolutely wonderful combination! He is truly a lovable yet frightening Phantom (one of the few actually scary ones), not to mention colorful with the bits of wit and humor he throws in. It's just so FRESH. He acts with subtle little details that makes his rendition of the character so real and breathtaking, as can be witnessed with every precise, significant, and elegant action and movement. I guess Mr. Hugh Panaro wouldn't be among someone's favorites if they couldn't appreciate how amazingly he can seemingly channel the Joker into his Phantom while still making him this pitiful, sad and lonely creature; it really is a wonder, and quite a legend!
Hugh is FAR superior to any other Phantom to have ever played the role; speaking strictly from a musical/vocal performance stance. As an actor, he is right up there with Michael and JOJ. Overall, Hugh still takes my #1 - spot, then JOJ (again because of his superior vocals) and then finally #3 - Michael. On a side-nite, Hugh is such a BEAUTIFUL SOUL!
He's the first and only Phantom that I've seen on Broadway, ans his voice is just fantastic. He nearly brought me to tears when he sang The Music of the Night. I think that he's so much better than Ramin Karimloo, Michael Crawford, and Colm Wilkonson. He also portrays the Phantom with perfect wit and sarcasm.
Hugh Panaro was the second Phantom I saw live ( besides listening to Crawford on CD) but the first to make me care, to understand the depth of Phantom's "love" for Christine. His powerful and controlled singing perfectly conveys the creepiness, the tenderness of his feelings, making us repelled yet sympathetic to his need for Christine's affection. Hugh is No1 followed by Rahim, JoJ, and I'm very excited about James Barbour's baritone Phantom!
V 2 Comments
7
Anthony Warlow
There are times in life when no words do a person justice. This is one such time. I've had the privilege of seeing Anthony Warlow portray the Phantom in 1990, then again in 2007 and finally in Adelaide where Warlow donned the mask for the final time on 23 May 2009. Never cried so much at a show in all my life. Perfection
Sublime. His portrayal absorbs you into the performance with power and strength along with softness and emotion. The word brilliant isn't strong enough.
Very seriously underrated as the Phantom. Compares well side-by-side, as at the anniversary performance.
I have heard others but know one else comes close to Anthony Warlow
V 1 Comment
8
Norm Lewis
His romantic Phantom is so realistic. His Final Lair always makes me cry, especially when he repeats "I love you." Unfortunately the producers said his Phantom needed to be more childish, even though Norm wanted a more serious Phantom. The only flaws in his Phantom are the producer's fault. He is the Phantom for me.
His exceptional baritone voice gives the character an even more vivid depth
Loved Norm as the phantom
Operatic.
V 2 Comments
9
Peter Jöback
Peter makes some great acting choices which makes him a very moving phantom. His voice may not be as strong as some other's, but it's unusually beautiful and magical. He's also very musical, expressing the sensuality of this music instead of belting out the notes.
His voice reminds me a bit of Crawford. It's kind of odd but there's something in it I like.
He's a really underrated Phantom. I love his voice and think his acting is great!
Seen him as Phantome twice and He has an amazing voice and does a wounderous performance. It can't get any better.
V 4 Comments
10
Robert Guillaume
My husband and I have seen the Phantom of the Opera 3 times at the Ahmason Theater in Los Angeles. The first time Davis Gaines played the lead and was very good. Then we wanted to hear Michael Crawford because we had heard that he was wonderful...much to our dismay when we arrived at the theater Mr. Crawford was ill and was replaced by Robert Guillaume ((Benson? Can Benson even sing? I just knew that we were going to be disappointed! )) WELL, let me tell you Benson CAN Sing...imagine how excited we were when Mr. Guillaume started to sing his first song! His voice sent chills down my spine...he was Fantastic! About a year later we did go to see Michael Crawford as the Phantom and yes he is Wonderful, but Mr Robert Guillaume will always be the voice of the Phantom to my husband and I. Signed, Nancy Hubbard from Anaheim, CA.
The Contenders
11
John Cudia
He was my first Raoul and second phantom. So awesome. God bless john
12
Gerard Butler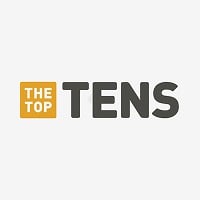 Yes, the others aren't that bad and tenor is the idea romantic voice but... I imagine the phantom being dark and mysterious. Gerard sang as a baritone and portrayed my idea of the phantom 99.9% clearly! If only he had more experience with singing I think the rest would agree. His voice and acting made me feel the emotions his character had felt. I think he did an outstanding job for someone who wasn't as skilled at singing as the rest!
Gerard Butler may not be the best singer, but he has incredible acting skills and a demeanor that compensate for all his vocal flaws. Despite all the flaws, I find his voice incredible and powerful and very emotional as well as expressive. There is a reason that Lloyd Webber chose him himself.
He was the phantom, his eyes showed the pain and loneliness that the phantom felt of being an outcast for his looks, and the love he felt for Christine, his voice was amazing, its not perfect but that's good. It made me feel the pain and sorrow of the phantom and he made me feel like I was in the movie
He has a passion to play this character
V 11 Comments
13 Brent Barrett
14
James Barbour
I can't even begin to express how phenomenal his performance was. I think my jaw actually dropped upon hearing his, "Insolent boy! " His deep baritone voice drew me in immediately, full, dark and mysterious like I believe the Phantom should be. He also used his whole entire body to act, gesturing with his hands and walking at certain paces that enriched the experience just a little more than I've seen it in the past. He's definitely my favorite portrayal of the Phantom to date.
His voice is absolutely amazing with so much emotion! He had the smoothest voice and he was absolutely amazing! His voice was great! He was mysterious but also handsome at the same time. It was so amazing!
I was completely entranced by the way he carried himself - especially his hands! It's as though he was acting through them exclusively at times.
By far the best, deep, resonant voice. powerful, makes most of the others seem a bit weak and thin.!
V 5 Comments
15 Anthony Crivello
16
Earl Carpenter
Guys, you are putting everyone else first mainly for their voice. Earl really gets into the essence of the character. He is so gently with every Christine he plays, it is beautiful.
I agree. He struggles a bit more with the high notes but there's such passion in his performance. I would say that JOJ, Ramin and Earl are the most convincing phantoms I've seen.
17
Peter Karrie
Peter Karrie is, without question, the best Phantom ever.
The best ever!
18
Ben Lewis
Ben Lewis is amazing! I'm not saying he's the best but he is at least number 3! Have any of you seen him in Love Never Dies! He has an amazing voice and just like Ramin, he can be strong and sexy and times, but also weak when the phantom should be weak.
I love Ben Lewis' take of the phantom. Being a baritone added so much emotion. I'm not saying he's the best because in my opinion Ramin Karimloo is better. But Ben is definitely one of my favorites
Absolutely hottest and edgiest phantom! He is really talented and his voice is crystal clear, whilst sexy and dangerous at the same time. Better than Ramin Karimloo!
Best Phantom ever! I really like how his voice changes when he's feeling different emotions. Can't wait to see him play the Phantom at the West End in September.
V 3 Comments
19
Gary Mauer
The most underrated phantom. His clarity is stunning and his highest notes seem effortless. I get chills every time.
20
Davis Gaines
Davis Gaines if by far my favorite phantom. His voice is perfect for the roll and is stunning. Wish I could have been there to see it/
I saw Gaines in L.A. in 94. He held up th the Phantom standards. I was raised on Crawford a few years earlier, he still rules. Whoever played Christine also kept the show alive but she was weaker than Sarah and too shrill and forced.
Saw Davis Gaines at the Ahmason in LA and again in New York. He is the ONE who all others are measured. BRAVO, Mr Gaines!
BAdd New Item
Recommended Lists
Related Lists

Best Christine in Phantom of the Opera

Most Beautiful Songs from the Phantom of the Opera and Love Never Dies

Top Ten Greatest Female Opera Singers

Best Songs from Queen's "A Night at the Opera"
List Stats
1,000 votes
33 listings
4 years, 286 days old

Top Remixes (5)
1. Ramin Karimloo
2. Michael Crawford
3. Colm Wilkinson
Harshani
1. Ramin Karimloo
2. Norm Lewis
3. Peter Jöback
Nathaly
1. Ramin Karimloo
2. Colm Wilkinson
3. Michael Crawford
SventheCrusader
View All 5
Posts
RRF: My Thoughts on The Phantom of The Opera 1998
RoseRedFlower
Error Reporting
See a factual error in these listings? Report it
here
.