Best Pinoy Bands of 2012
android18
This is my opinion based on what I observed as a music lover/listener.
These are the indie and signed bands which we do not usually see in the commercial music scene and/or in major events. Some of them have been around for more than a decade but still continue to dish out quality and unique music. Sadly more foreigners around the world take interest of them than Filipino listeners (as i have seen on the net). I personally chose this set of bands because of their passion and dedication to grow and be masters of their craft given that they do not receive such recognition they deserve as true Pinoy Bands.
CRITERIA:
1. Skills/Knowledge
2. Quality of Songs produced
3. Professionalism
The Top Ten
1
Kastigo
I don't really the slightest idea about rock and roll metal... Until I came to know about and watched these guys on stage. They are very passionate about what they do and they have this innate ability to connect with their audience. They don't just sing and rock the stage, they COMMUNICATE. Plus, they are very humble and accommodating. They are very easy to approach and are very mindful of the needs and wants of their audience.

Kastigo is a rare breed of its kind.
Dude.. These guys are living proof that rock'n roll ain't dead just yet.. Who ever said Rock'n Roll metal is old school? These guys deliver a tremor that shakes the life out of you in every single show. Talk about Iron Maiden... Trust me, if you're playing in a gig with these guys in the line up, make sure you play first before them.. Just trust me hehe
Damn, I don't know what to say man. When I watched this band live, that was the same time when I doubted myself as a rock musician. They were just too awesome. The Dio/Bruce Dickinson voice! The pick-less metal guitarist! The precise artistic drumming! And the 5 or 6-string melodic bass playing - best female bass I have ever seen!

I don't know man, they are just pure awesomeness!
Rakenroll Kastigo made me love rock! They create wonderful indie-rock music!
V 11 Comments
2
Fuseboxx
Good as musicians... Even better as friends.
Fuseboxx brings their music to life in an unexplainable manner. Stagnant and stale are two words that are not present on this album. It is either you are emotionally moved by the words in the song you can relate to; or you just can't help but bang your head, stomp your feet or tap your hands while listening to them. It is like watching a movie and each song represents different scenes from a story. Their music alone speaks... Reaching the inner depths of your intangible mind that even in the absence of words, you understand. This is probably why the non-Filipino speakers, who listened to their music, appreciate even the Tagalog songs. They don't have to know the meaning of the words, they just feel it. And that is what I like most about their music.
Without a doubt, think of Rush, Queensryche and Dream Theater that's the level they are at. Well structured songs that sync with Abby's demi god like voice and talk about singing while playing the chapman stick, add to that Lez' odd metered beats and Mico and Eric, well, no synth-guitar duo I know that can keep up with their sync soloing. The! N take this facts into paper and then its absolutely a no brainer
! -kustomizer g-
3
Humanfolk
Some of the Philippines' native gong and bamboo instruments find their way into the urban psyche through the sounds of Humanfolk. Their hit single, "Para Sa Tao", makes the Tagalog alphabet so much fun and accessible. We praise the extraordinary talents of this band.
The Humanfolk album is beyond compare! If you haven't heard it yet maybe you've been hiding under a rock. Google is just a mouse-click away, check out these guys for a dose of fandom coolness. Next step is iTunes, Amazon or Astrovision.
World music sounds so delicious from this collaboration. Susie Ibarra, Johnny Alegre, Cynthia Alexander, Malek Lopez, Roberto Rodriguez and Abby Clutario comprise a supergroup with few equals.
V 1 Comment
4
The Chongkeys
Rock Reggae! The Chongkeys :) keep the music growing & evolving...! Much respct!
Lets move and groove to the music of the CHONGKEYS. Brotherhood is the key. CHONG-KEYS! Go for social awareness, open mind set and respect. GO OPM! Lipad!
V 2 Comments
5
Itchyworms
My favourite band! Love listening to them! They just give off this chill relaxing feeling! They have great melody and lyrics! Plus they all look cute!
6
Tanya Markova
Tanya Markova... You rocks
7
Eternal Now
The songs from their album Filipinas 1800 were very well written, combining a set of tasteful rock ballads and progressive metal instrumentals into one concept story remembering the country's history. Their live and studio performances always show the group's tightness, harmonious musical chemistry and passion not only for prog metal genre, but for OPM.
8
Giniling Festival
Giniling Festival... PURE AWESOMENESS!
Bombee and Jeb's guitar riffs. Jeje and Bombee's vocalization. Plus the band's quirky and fun lyrics. Plus the fact that Bogart the Explorer is the band's drummer. Intense Drumming juggles! Come on!
9
K-24/7
I'm so amazement of K24/7.. I am their number 1 fan ) they are my inspiration pagdating sa musics.. ) & when I always watch them singing live or not? I feel so HAPPY & so IN LOVE because of their wonderful voices.. Love you guys! Keep up the good work, You guys deserve to be the one of the lists here in Best Pinoy Bands, more more blessings to come! - nicoleestacio
K24/7.. What can I say? Their passion for music is just simply amazing! They put their heart and soul into making music, and they put so much life into it! They may go through a lot of ups and downs, but they always keep their heads up high, and still keep their feet on the ground... One of the best RNB Band in the metro... Keep it up guys! God bless!
Their one of the best bands here in the Philippines. They'll make you smile and cry because they always sing from their hearts. Keep it up k24/7. )
Kindred garden 24/7. Kindred garden all day everyday! Keep it up!
V 6 Comments
10
Kamikazee
I like this rock band
The best rock'n roll
Jay your d best
The Contenders
11
Parokya ni Edgar
The best band for all season. You'll be amaze of their songs! Everyone can relate to it. They are good in making mellow songs, rock songs.. Name it, they can do it!
Parokya ni edgar is A very popular SONG. SO PLEASE VOTE THANK YOU
I love their song your song.. The best!
V 2 Comments
12
The Dawn
They started it all and influenced a whole generation. Still doing it after 25 years and will still do it forever.

"I want you to sing this song with me,
We'll sing this song forever,
As it lasts forever,
ENVELOPED IDEAS!
Sing it with me,
This song is played for you and me... "
The dawn will always be the dawn... For 25long yrs, and for ever... The dawn is already a legend of pinoy rock and roll... And the future hall of fame of pinoy rock...
13
Eraserheads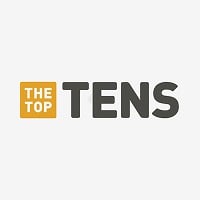 Eraserheads is a Filipino rock band formed in 1989. Consisting of Ely Buendia, Marcus Adoro, Buddy Zabala and Raimund Marasigan, the band became one of the most successful, most influential, critically acclaimed, and significant bands in the Philippine music history.
Ito pa rin and"the Beatles of the phillipines" there rock all pinoy lesseners,
Dapat pang una to bobo nung mga bumoto ERASERHEADS NUMBER 1
ERASERHEADS. ERASERHEADS. ERASERHEADS. ERASERHEADS WOH
ERASERHEADS THE LEGENDARY BAND OF ALL TIME IN PHILIPPINES GO
ERASERHEDS
V 3 Comments
14 Maldita
15 Siakol
16 Callalily
17 Up Dharma Down
18
Slapshock
The legend of rap metal in the Philippines! Their passion to music never faded, their music never goes out of the rock trend and they continue to reign since the 90's up until now! Talking' about international!
19
Poteyto
Why not? This band should be included here. They exert lot of effort to create a music video with the support of their friends and listeners.
V 4 Comments
20 Rocksteddy
PSearch List
Recommended Lists
Related Lists

Top Ten Rock / Metal Bands You Would Like to See at the Download Festival (England) 2012
Top 10 Korean Girls Bands and Singer 2012

Top Ten Best New Hard Rock Bands (2000-2012)

Best Bands of 2012
List Stats
600 votes
58 listings
5 years, 197 days old

Top Remixes
1. Fuseboxx
2. Kastigo
3. Humanfolk
android18
Posts
Error Reporting
See a factual error in these listings? Report it
here
.