Best Place to Eat Breakfast
The Top Ten
1
IHOP
WHAT THE HECK IHOP SHOULD BE NUMBER 1 AND STAY AT NUMBER 1 CAUSE WHENEVER I GO I ALWAYS ORDER PANCAKES WITH WHIPPED CREAM AND STRAWBERRIES AN CHOCOLATE! THERE FOOD IS AMAZING AND HAVING BREAKFAST IN BED SUCKS SO MUCH COMPARED 2 IHOP! YOU CANT EAT IHOP FOOD IN BED! HAHAHAHAHAHA! ITS THE BEST PLACE 2 EVER EAT BREAKFAST ITS SO AMAZING! NOW I REALLY REALLY WANT 2 GO 2 IHOP SO BADLY! - foxrocks
The pancakes are so fluffy and light they seem to float right of that plate and once you put that honey on it looks like a gift from God was sent to your plate - PePsMeX
Ah, IHOP. A classic. If you've never been to IHOP, then you are missing out on so much! Also, the service there is great, everyone there is so friendly! :D
Cool
V 26 Comments
2
In Bed
Well the reason why I think it is best in bed because is some times I like to sleep in and I don't feel like getting up of the bed and I just want to stay in bed I can have someone Else who is up to make me breakfast and that's why I think breakfast in bed is the best in the morning
Sometimes I'm so lazy to get up I act sick and get my mom to get me breakfast in bed.. ___. I'm a bad person... Haha
you don't have 2 get up! plus nothings better than moms bacon eggs and grits!
This is where I eat my breakfast. - PatrickStar3
V 2 Comments
3
Sitting on the couch, bowl of cereal on my lap, watching SportsCenter
This is what I do every morning... my parents and 8 siblings don't care... our house is already messed up anyway
I also think sitting on the couch and eating a bowl of Cereal watching friends on TBS SO I also thing that sitting o the couch and crunching on so cereal
I hate sports center and you know what I will never sit on the couch eating a bowl of cereal I meaning that is not right just think about it is stupid.
Sounds a lot like my brother...
V 3 Comments
4
Grandma's house
Yep nothing like Grandma's cooking. My grandma had the best chocolate gravy over a hot home made biscuit (heaven)!
lmao!, I enjoyed my grandmothers cooking back then...1934 - 2006... you were a good grandmother! - SmoothCriminal
Yes, got to have some nasty pancakes... I swear she shoves either protein powder or spinach or doesn't add sugar to anything... - Lucretia
She does great breakfast. - PatrickStar3
V 3 Comments
5
Denny's
almost all customers have smile becoz of their legendary breakfast!!!
What could be better than a Denny's Grand Slam? Same price but you can change it every time!
It is awesome you can pick like probably a million things to eat.
Eew. Dry and gross - Lucretia
V 9 Comments
6
McDonalds
Those bacon or sausage egg and cheese biscuits rock! So do the pancakes and everything else they make.
Everything they make is amazing! The bacon and the breakfast sandwich. EVERYTHING!
Do I eat my cereal every morning quietly fantasising about McDonalds' breakfast? Yes. Everyday. Even when that IS what I'm eating. - BKAllmighty
Sounds good
V 12 Comments
7
Pancake Parlour
I have never been to the pancake parlour so I am not voting if any of you guys know what its like please tell me
There's nothing better than pancakes on a Sunday morning.
8
Waffle House
The best place to go just to get rid of stress and have a great relaxed breakfast. Definitely the place to be with your friends and I love the waffles! Everybody is friendly
A waffle with 3 scoops of Ice cream on top, Strawberries and Chocolate sauce. YUMMY!
Waffle house has decent food but they have the WORST coffee I have ever had in my life. - taishisohma
Love the Bacon egg and cheese sandwich on Texas toast
V 6 Comments
9
At your own home sweet home
At home you can socialize a lot and can have your favorite food.
It ant like mamas cocking
10 At Village Inn, with the whole family
The Contenders
11 In your bathrobe, on the couch eating while watching T.V.
12
Cracker Barrell
This is a top notch restaurant with good quality food and service. - raykar69
The corn bread and biscuits are to die for.
My favorite breakfast resraurant!
Steak and Eggs Are on Fleek - ItzPhantasy
13
Krispy Kreme
You will not belive the donuts they are the best
Krispy kreme is the best
It is the best place EVER! :-)
14
In Your Room
When your at home and your bored why don't Go to your room and eat popcorn while your watching T.V.
15 Sonic
16
Bob Evans
i love bob evans. i even waitressed there before.
Better then McDonald's should be with IHOP in the top 2
V 3 Comments
17
Papa John's Cafe
Everything is fresh! Located in Harker Heights, Texas
18
Chick-fil-A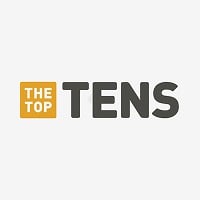 Chick-fil-A is an American fast food restaurant chain headquartered in the Atlanta suburb of College Park, Georgia, specializing in chicken sandwiches.
It is so good. This should be #1
Chicken Minis!
Awesome. I want chick fil a now. Love the chicken sandwhich
19
Golden Corral
It is the best best best place because you can pick your. Own food I think you should always pick your own food. I would love it and go to restaurants every day I would love it YAY!
V 3 Comments
20
Mimi's Cafe
best french toast ever
better than denny's
until this gets on the list I'm voting for sportscenter
Delicious breakfast, very nice restaurant. - wsl777
V 1 Comment
PSearch List
Recommended Lists
Related Lists
Top Ten Hardest Ways to Eat Breakfast
Top Ten TopTenners Who Shouldn't Eat Bugs for Breakfast

Best Jimmy Eat World Songs
Top 10 Best Breakfast Foods
List Stats
1,000 votes
53 listings
11 years, 296 days old

Top Remixes
1. Sitting on the couch, bowl of cereal on my lap, watching SportsCenter
2. McDonalds
3. Pancake Parlour
Tammin
1. Grandma's house
2. In Bed
3. IHOP
JaysTop10List
Posts
Error Reporting
See a factual error in these listings? Report it
here
.