Best Place to Eat Breakfast
The Top Ten
1
IHOP
But I eat there at dinner.
Actually now it's Ihob, ( for burgers though I thought it meant biscuits) and so, it's not really a breakfast place though it still should serve breakfast. Also, people in a few years are gonna forget if it was IHOP or IHOB, so, get ready for the Mandela Effect.
WHAT THE HECK IHOP SHOULD BE NUMBER 1 AND STAY AT NUMBER 1 CAUSE WHENEVER I GO I ALWAYS ORDER PANCAKES WITH WHIPPED CREAM AND STRAWBERRIES AN CHOCOLATE! THERE FOOD IS AMAZING AND HAVING BREAKFAST IN BED SUCKS SO MUCH COMPARED 2 IHOP! YOU CANT EAT IHOP FOOD IN BED! HAHAHAHAHAHA! ITS THE BEST PLACE 2 EVER EAT BREAKFAST ITS SO AMAZING! NOW I REALLY REALLY WANT 2 GO 2 IHOP SO BADLY! - foxrocks
The pancakes are so fluffy and light they seem to float right of that plate and once you put that honey on it looks like a gift from God was sent to your plate - PePsMeX
V 28 Comments
2
Sitting on the couch, bowl of cereal on my lap, watching SportsCenter
This is what I do every morning... my parents and 8 siblings don't care... our house is already messed up anyway
This is what I do every morning!
I also think sitting on the couch and eating a bowl of Cereal watching friends on TBS SO I also thing that sitting o the couch and crunching on so cereal
Sounds a lot like my brother...
V 3 Comments
3
In Bed
I'm not allowed to eat in my bed
Well the reason why I think it is best in bed because is some times I like to sleep in and I don't feel like getting up of the bed and I just want to stay in bed I can have someone Else who is up to make me breakfast and that's why I think breakfast in bed is the best in the morning
Sometimes I'm so lazy to get up I act sick and get my mom to get me breakfast in bed.. ___. I'm a bad person... Haha
This is where I eat my breakfast. - PatrickStar3
V 3 Comments
4
Grandma's house
lmao!, I enjoyed my grandmothers cooking back then...1934 - 2006... you were a good grandmother! - SmoothCriminal
She does great breakfast. - PatrickStar3
Yep nothing like Grandma's cooking. My grandma had the best chocolate gravy over a hot home made biscuit (heaven)!
oh yeah I been doing when I was 2 to well since she passed waaaaaaaaaaaaaaaaaa
V 3 Comments
5
Denny's
almost all customers have smile becoz of their legendary breakfast!!!
What could be better than a Denny's Grand Slam? Same price but you can change it every time!
It is awesome you can pick like probably a million things to eat.
Great for breakfast and have quality time with your family and friends
V 8 Comments
6
Waffle House
Waffle house has decent food but they have the WORST coffee I have ever had in my life. - taishisohma
The best place to go just to get rid of stress and have a great relaxed breakfast. Definitely the place to be with your friends and I love the waffles! Everybody is friendly
A waffle with 3 scoops of Ice cream on top, Strawberries and Chocolate sauce. YUMMY!
Love the Bacon egg and cheese sandwich on Texas toast
V 7 Comments
7
McDonalds
Those bacon or sausage egg and cheese biscuits rock! So do the pancakes and everything else they make.
Everything they make is amazing! The bacon and the breakfast sandwich. EVERYTHING!
Do I eat my cereal every morning quietly fantasising about McDonalds' breakfast? Yes. Everyday. Even when that IS what I'm eating. - BKAllmighty
Well, I'd love to have a breakfast here, daily. But cereals does it for me. - Kiteretsunu
V 12 Comments
8
Pancake Parlour
I have never been to the pancake parlour so I am not voting if any of you guys know what its like please tell me
There's nothing better than pancakes on a Sunday morning.
9
At your own home sweet home
At home you can socialize a lot and can have your favorite food.
It ant like mamas cocking
10 At Village Inn, with the whole family
The Contenders
11 In your bathrobe, on the couch eating while watching T.V.
12
Cracker Barrell
This is a top notch restaurant with good quality food and service. - raykar69
The corn bread and biscuits are to die for.
My favorite breakfast resraurant!
Steak and Eggs Are on Fleek - ItzPhantasy
13
Krispy Kreme
You will not belive the donuts they are the best
Krispy kreme is the best
It is the best place EVER! :-)
14
In Your Room
When your at home and your bored why don't Go to your room and eat popcorn while your watching T.V.
15 Sonic
16
Bob Evans
i love bob evans. i even waitressed there before.
Better then McDonald's should be with IHOP in the top 2
I love Bob Evans... So good - benhos
Bob Evans is amazing
V 1 Comment
17
Papa John's Cafe
Everything is fresh! Located in Harker Heights, Texas
18
Chick-fil-A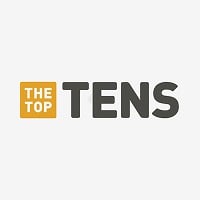 Chick-fil-A is an American fast food restaurant chain headquartered in the city of College Park, Georgia, specializing in chicken sandwiches. Founded in May 1946, it operates more than 2,200 restaurants, primarily in the United States. The restaurant serves breakfast before transitioning to its lunch ...read more.
It is so good. This should be #1
Chicken Minis!
Awesome. I want chick fil a now. Love the chicken sandwhich
19
Golden Corral
It is the best best best place because you can pick your. Own food I think you should always pick your own food. I would love it and go to restaurants every day I would love it YAY!
Its only on weekends though so thwts SUCKS
I love Golden Corral!
They have so much to choose from and they will make your omlete any way you wany while you watch.not only that sometimes you can go fromm bacon and eggs to roast beef and mash potato's.during your breakfast
20
Mimi's Cafe
best french toast ever
better than denny's
until this gets on the list I'm voting for sportscenter
Delicious breakfast, very nice restaurant. - wsl777
Great for dinner too - Clubberoni
21
The Belgian Waffle
A waffle with vanilla Ice cream can never be topped!
22
On a lanai in Maui during whale season.
Oh... Maui... *sniffle* wa *sniffle, sigh, then sniffle*
Ha - y - ya!
23
Walker Bros. Pancake House
It is so good
24
Goldy's Breakfast Bistro
It's in Boise, Idaho. It should be world-famous.
25
Burger King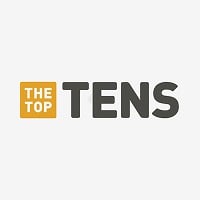 Burger King (BK) is an American global chain of hamburger fast food restaurants. Headquartered in the unincorporated area of Miami-Dade County, Florida, the company was founded in 1953 as InstaBurger King, a Jacksonville, Florida-based restaurant chain. After Insta-Burger King ran into financial difficulties ...read more.
Best breakfast ever (underrated) - Buttercritic
26 Rosie's Cafe
27 Ric's Cafe
28 Bob's Big Boy
29
Hardee's
can't believe no one has said this already! its always so packed in the mornings.
Not the best place but the only place all the food they have is the best.
30
Lo-Lo's Chicken & Waffles
They are the bomb! They have chicken and waffle topped with some syrup yum!
31
KFC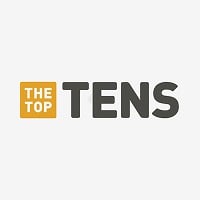 KFC, until 1991 known as Kentucky Fried Chicken, is an American fast food restaurant chain that specializes in fried chicken. Headquartered in Louisville, Kentucky, it is the world's second-largest restaurant chain (as measured by sales) after McDonald's, with almost 20,000 locations globally in 123 ...read more.
32 Lavazza Espression
33 Steak 'n Shake
34 Ponderosa
35 Bickford's Grille
36
Jack In the Box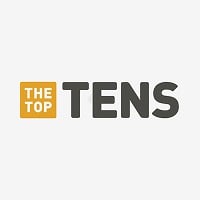 Jack in the Box is an American fast-food restaurant chain founded February 21, 1951, by Robert O. Peterson in San Diego, California, where it is headquartered.
37 Espressamente Illy
38
Bojangles'
The best places ever
39
Wendy's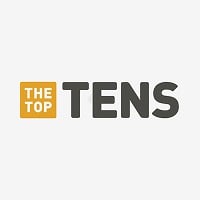 Wendy's is an American international fast food restaurant chain founded by Dave Thomas on November 15, 1969, in Columbus, Ohio. The company moved its headquarters to Dublin, Ohio, on January 29, 2006. As of 2016, Wendy's was the world's third largest hamburger fast food chain with 6,500+ locations, ...read more.
I like Wendy's and how they have all different sizes
40 Nutella Restaurant at Eataly
41
Black Bear Diner
The best breakfast place EVER! I'm so surprised this is not in the top tens
42 Perkins Restaurant and Bakery
43 Mama's Kitchen
44
Taco Bell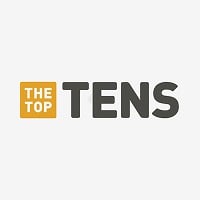 Taco Bell is an American chain of fast food restaurants based out of Irvine, California and a subsidiary of Yum! Brands, Inc. The restaurants serve a variety of Tex-Mex foods that include tacos, burritos, quesadillas, nachos, novelty and specialty items, and a variety of "value menu" items. As of 2018, ...read more.
45
Arby's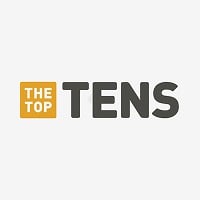 Arby's is the second-largest quick-service fast-food sandwich restaurant chain in America in terms of units with more than 3,300 restaurants system wide and third in terms of revenue. In October 2017, Food & Wine called Arby's "America's second largest sandwich chain (after Subway)".
I like their choice of their number one sandwich!

JKJK I hate that place

jkjk I love that place
46 Costo's
47
Peter's Cafe
if you live in San Francisco then GO! -
48 Spizzico
49 The Beach
50 Closet
PSearch List