Best Pokemon
THIS LIST IS TO RANK POKEMON ... HOW FAMOUS AND LIKED THEY ARE... HOW GAMERS THINK OF THEM.. HOW EFFICIENT THEY ARE FOR A POKEMON JOURNEY.. HOW POWERFUL THEY ARE...
The Contenders: Page 2
21
Charmander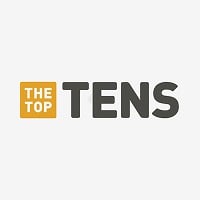 Charmander, known as Hitokage in Japan, is a Pokémon species in Nintendo and Game Freak's Pokémon franchise.
22
Oshawott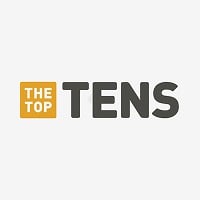 Oshawott, Dewott, and Samurott, are three Pokémon species in Nintendo and Game Freak's Pokémon franchise that are linked through evolution.
V 1 Comment
23
Dialga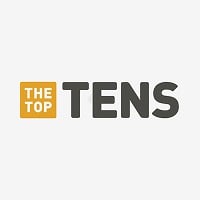 As number 1 of the Creation Trio, Dialga controls time. He can reverse time, or even make someone say something again! As number 1 of the Sinnoh Trio, Dialga controls time. He can reverse time, or even make someone say something again!
I like dialga because he was like the first legendary I captured in diamond, and he has roar of time.
Has The Best Move Ever! Roar Of Time
Dialga should be in top 5. He is awful
V 3 Comments
24
Palkia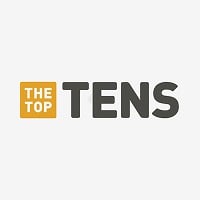 Palkia controls space as number 2 of the Creation Trio. He can create rifts in time and basically teleport himself or other Pokemon to his desired location.
List does not complete without him.
25
Empoleon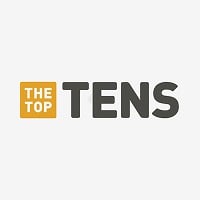 Empoleon is a large, navy blue, penguin-like Pokémon. It has a wide, yellow beak with three pointed horns that form a trident-shaped crest and small, blue eyes. Large horns are a symbol of leadership and strength for Empoleon. There is a blue marking resembling a crown over its eyes and a white, lacy ...read more.
Pokemon Pearl was my first Pokemon game, and my starter was Piplup. As soon as it made its final evolution, Empoleon, I never let this Pokemon leave my party. He is so powerful and has the intimidating look of the king of the oceans.
26
Metagross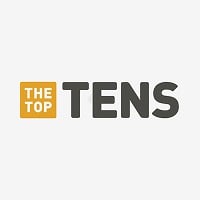 Metagross, known in Japan as Metagross, is a Pokémon species in Nintendo and Game Freak's Pokémon franchise.
The 600 total base stat doesn't even begin to describe its awesomeness. Its attack can go as high as 405 with the right nature, IVs and EVs, and its defenses are impenetrable thanks to the perfect steel/psychic combination it is. Only ground and fire attacks are 2x effective, but with its superior defenses even those won't do too much damage. It is 2x resistant to Normal, Flying, Rock, Steel, Grass, Ice and Dragon attacks, 4x against psychic attacks even.

Metagross even makes an awesome brooaar noise when it's taking a dump and it is rumoured it was the first pokémon to cross the Atlantic in a sailing ship, a plane, while swimming (even though it can't surf) and even on foot on the bottom of the ocean.

Yes.

Let THAT soak in.
Its one of the best steel type Pokemon on the Pokemon world and pesos legendary - anthonyj
Metagross truly deserves to be in the top ten. Besides being THE strongest steel pokemon in the entire pokedex, it is also capable of several psychic attacks.

Along with these points metagross is capable of attaks like meteor mash and earthquake - attacks which can take down even legendary pokemon in a single move.

Oh yeah, important point - Steel is by far the strongest type in terms of defense and metagross is THE SRTONGEST STEEL POKEMON.
27
Serperior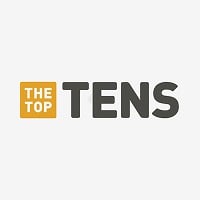 How is this pokemon so far down the list? Ihad Snivy as a starter and raised it to a level 71 Serperior and took it to the Pokemon championships, it totally kicks ass! - Speedy97
I had 4 serperior's and made it to 100
My favorite starter is snivy. I'm actually surprised that it is in the top 20 though. I thought it was the least popular of the unova starters and possibly one of the least popular starters in general.
I honestly want the mega evolution to be a grass and...fire.
V 3 Comments
28
Gyarados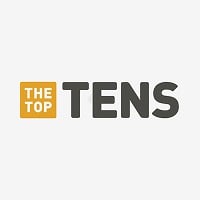 Gyarados is a Pokémon species in Nintendo and Game Freak's Pokémon franchise. It evolves from one of the weakest Pokemon, Magikarp. But Gyarados has a high attack power (as of gen VII, mega Gyarados is ranking #19 for highest attack stat & would rank #10 if legendary Pokemon aren't included), and ...read more.
Great attack great move set horrible pre-evolution
29
Yveltal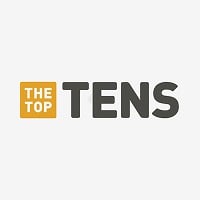 Yveltal is a fictional creature in the Pokemon Franchise. Introduced in the 6th gen, Yveltal is a legendary Dark/Flying type Pokemon, and is the mascot of Pokemon Y. It is classified as the Destruction Pokemon. Yveltal has the ability to absorb life energy, and when its life comes to an end, it steals ...read more.
The destruction Pokemon what is not to like about Yveltal. It looks good shiny and normal and is awesome in Pokemon tcg too.
Yveltal is seriously the best Pokemon, come on
He should be number one
30
Giratina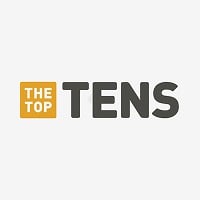 Giratina is a Pokémon species in Nintendo and Game Freak's Pokémon franchise. Created by Ken Sugimori, Giratina first appeared in the video games Pokémon Diamond and Pearl, but gained prominence in the sister game, Pokémon Platinum, which it was made the mascot of.
Giratina is number 3 of the Creation Trio. He doesn't control time or space, but antimatter. It's like a weaker version of space combined with a weaker version of time.
He is an awesome looking Pokemon, has such great moves, like shadow force, and he has so many great references. Whats not to love?
Wow, This Is An Awesome, Cool, Epic Pokemon With A Very Good Move; Shadow Claw!
Giratina is the best Pokèmon. I could go on for hours about how much I love the Renegade Pokèmon, but here's the short form.
Typing: Ghost-Dragon is an awesome typing (not as much in battle, but still) and Giratina pulls it off flawlessly. I can also see this Pokèmon as a Dark-Dragon, and my favourite types are Dragon, Ghost, and Dark. Guess who was happy when I found her (or him...Giratina is genderless, and I am not calling my favourite Pokèmon IT.).
Name: Giratina. Sounds otherworldly and awesome.
Battle: Shadow Force and the Griseous Orb. I love switching and messing around with other teams.
Design: Enough said.
V 2 Comments
31
Blaziken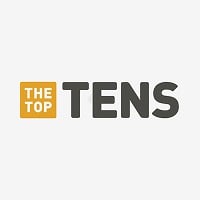 Blaziken, known in Japan as Bashāmo, is a Fire/Fighting Type Pokémon species in Nintendo and Game Freak's Pokémon franchise .
How the hell is dis DOWN HERE?
I used to kick Pokemon asses straight through with my Blaze (its nickname).
The best fire starter. Maybe the best starter ever!
Please vote dis totally epic Pokemon up...
I have a blaziken level 100 and its really good. Besides rayquaza
I love his stance and the idea, to me this Pokemon is like the wise owl of the Pokemon world
Blaziken was pretty much my childhood kickass friend.
32
Torterra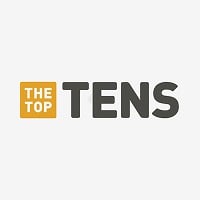 Like I said I like turtle Pokemon - anthonyj
BEST ever! I always use this in Platinum!
He's my starter in diamond (turtwig)
The first pokemon I got was a cute turtwig now I have a kickass torterra. He's the one who got me to start playing pokemon games.
V 1 Comment
33
Mudkip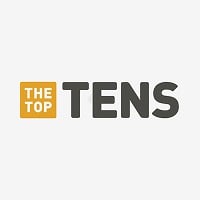 Mudkip, known in Japan as Mizugorou, is a Pokémon species in Nintendo and Game Freak's Pokémon franchise.
Come on everybody loves mudkip this is huskymudkipz favorite Pokemon lol - venomouskillingmachine
34
Scizor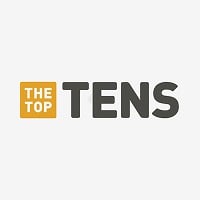 My favorite Pokémon INSANE attack stat and it has a unique typing.
SCIZOR IS KICKASS don't BE HATING
35
Garchomp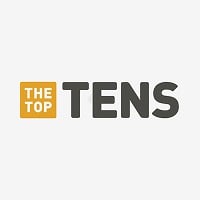 Garchomp is supper powerful
Garchomp is the heart and soul of all Pokemon games
Awesome can beat any dragon Pokemon
Earthquake you Pokemon is dead
36
Porygon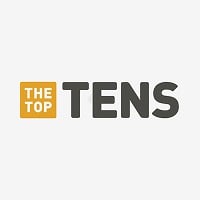 Porygon. Introduced in Red/Blue. He's AWESOME. I claim him for having actually 3 types: Normal, Psychic, and Electric. It has one of the rare attacks: Tri-Attack which only a few pokemon can learn (they are all 2 headed pokemon) but porygon is not 3 headed. The only reason I didn't put Porygon2 or Z is because I never had them. SO here he is.
Pikachu banned it from the anime. It's sad :( - Maplestrip
Way better than jigglypuff
It's pikachu fault for blowing up the missile a d caused the light stroke. Poor porgon😯 - anthonyj
37
Bulbasaur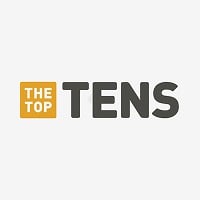 Bulbasaur, known as Fushigidane in Japan, is the first Pokémon species in Nintendo and Game Freak's Pokémon franchise.
Bulbasaur and power whip period
Bulbasaur is my homie.
Even a level 5 Bulbasaur Can beat a level 100 charissard. #TEAMBULBASAUR for the win!
He is almost my favorite started in so gens! by the way, it's the (scientifically proven) best started to chose in Kanto. Go watch Erizyo!
38
Xerneas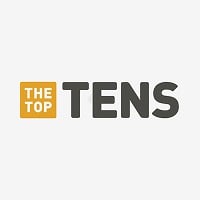 Xerneas is a fictional creature in the Pokemon Franchise. Introduced in Gen 6, it is a legendary Fairy type Pokemon, and the mascot of Pokemon X. Classified as the Life Pokemon, Xerneas has the ability to give eternal life, which occurs when the horns on its head shine in seven lights. When its life ...read more.
39
Kyogre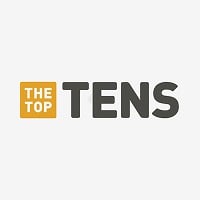 OH. EM. GEE. How the heck is this thing not number one! Because of this grave flaw, I will go over all the things that make it number one.

First let's go over those stats. Those beautiful, beautiful stats. 150 Sp. Attack and fabulous defenses are all Kyogre needs to demolish the other team. Really, the only "problem" with Kyogre's stats is its 90 speed, which can easily be fixed with a fashionable Choice Scarf if you want Kyogre to outspeed stuff.

Next, its moves. Not much to choose from, but enough to make it work. Basically what you have is: Water Spout, Thunder, Ice Beam, Surf, Scald, Calm Mind, Substitute, Rest, and Sleep Talk; choose four. My favorite set is probably the Rest+Sleep Talk set, because once your opponent thinks Kyogre is on its last legs from Toxic damage or whatever, you click that rest button and watch their hopes dissolve like Kleenex in the rain, (which Kyogre started with its fabulous ability, Drizzle. )

Seriously, though. ...more
Choice specs Kyogre with Water Spout. Unless it is a Palkia blocking or the fat pink blob known as Blissey, no one has a chance to survive.
Why is he at number 32? It's the best water type that can kick Lugia butt! - anthonyj
I love kyogre the killer whale
V 1 Comment
40
Salamence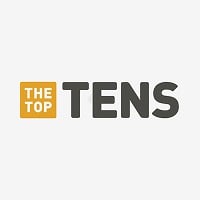 Clearly most of the people voting on this list are just basing their vote off of nostalgia, and not the competitive value of the Pokemon. That being said, Salamence has a fantastic base stat total of 600 and excels in Attack and Speed, making him a fast physical sweeper. He can learn some great moves like Outrage, Dragon Claw, Draco Meteor, Earthquake, Iron Tail and the list goes on. Bottom line, he is the best. Oh, and he has a boss Mega Evolution.
#34? Really? It should be in the top 5 AT LEAST! Salamence's stats are superb, and this is one heck of a sweeper. Even if you are not into competitive battling, you need this Pokémon.
I choose poke'mon based on appeal. Salamence looks awful, its aren't aerodynamically designed and its is too wide. I don't care if it's a psuedo Legend, it looks poorly. It's mega doesn't help it aesthetically.
V 1 Comment
PSearch List
Recommended Lists
Related Lists

Top 10 Strongest Pokemon

Best Pokemon Games

Top 10 Best Starter Pokemon

Top 10 Cutest Pokemon

Top Ten Strongest Non Legendary Pokemon
List Stats
1,000 votes
380 listings
5 years, 296 days old

Top Remixes (90)

1. Quagsire
2. Porygon
3. Celebi

Ciadenite

1. Gallade
2. Empoleon
3. Dragonair

ThatOneRacer

1. Serperior
2. Glaile
3. Crobat

Redkirbyfights
View All 90
Posts
Error Reporting
See a factual error in these listings? Report it
here
.