Best Pop Punk Bands of 2013
The Top Ten
1
Sleeping With Sirens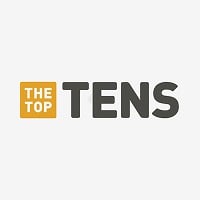 Sleeping with Sirens is an American rock band from Orlando, Florida currently residing in Grand Rapids, Michigan. The band currently consists of Kellin Quinn, Gabe Barham, Jack Fowler, Nick Martin, and Justin Hills.
They are NOT pop punk.
Sleeping with sirens is not pop punk are you on crack? Seriously. They're great I'll give you that but definitely not pop punk at all.
They are not pop punk laugh out loud
I've only heard a few songs, but this band sounds more like post-hardcore/emo than it does pop punk. How can it be #1 for pop punk?!
2
Pierce The Veil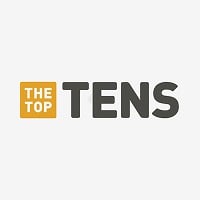 Pierce the Veil is an American post-hardcore band from San Diego, California. Formed in 2006, the band was founded by brothers Vic and Mike Fuentes after the disbandment of the group Before Today, which was formed out of the San Diego punk rock scene.
In thought I'd given up all home in life, then when I started listening to their songs I got a little hope. Then when I learned who they are.. Vic showed me its okay to be funky, no ones judging you. Mike showed me its okay to live "in the shadow" of your sibling. You're still an important factor to everything that's happened. Jaime taught me its okay to be the mess up in life, for all you know, you could be perfect bat everything you do, just try. At lastly, Tony taught me the best thing of all. Be yourself, screw what everyone else thinks. I love these guys.
This band is amazing. It literally saved my life. Without them and a few other bands I would be dead right now. I ill ALWAYS going to be a massive fan of pop punk, heavy metal and any music like this. I only listen to other music if one of these bands has done a cover of it otherwise I probably will not have a clue what the song is if it doesn't have a cover by these guys. Bye.
They are amazing, their lyrics mean so much. they taught me that is okay to be different. this was the first punk rock band I had EVER listened to and I was addicted and that caused me to listen to others! This band saved my life! Their songs are just pieces of art work! I am ABSOLUTELY in love with these guys! People think that punk rock is not good music. I LOVE it and I don't care what other people tell me! Singers sing deeper, bassists do it harder, guitarist finger faster, and drummers hit is harder.
Pierce the veil are amazing, I mean such a great group of guys with crazy good talent. Vic's voice has improved so much over time. They care a lot about their fans. Never produced a crap album!
3
A Day to Remember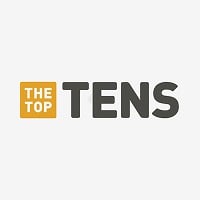 A Day to Remember (often abbreviated ADTR) is an American rock band from Ocala, Florida, founded in 2003 by guitarist Tom Denney and drummer Bobby Scruggs. They are known for their unusual amalgamation of metalcore and pop punk. The band currently consists of vocalist Jeremy McKinnon, rhythm guitarist ...read more.
A Day To Remember has been my favorite band for the past five years. All of their albums express their situations. Jeremy's screams are clean & understandable.
Jeremy's voice is amazing I like how he can go from soft to screamo. - Timberly13
A DAY TO REMEMBER IS MY FAVOURITE BAND EVER! To be honest I wouldn't class them as pop-punk but they're AWESOME!
ADTR isn't punk guys
4
Mayday Parade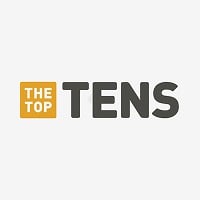 Mayday Parade is an American rock band from Tallahassee, Florida. Their debut EP Tales Told by Dead Friends was released in 2006, and sold over 50,000 copies without any label support.
The bands people voted above this band isn't even pop punk. Seriously, Pierce The Veil? This is POP PUNK not post-hardcore. Jesus.
Sleeping with sirens, pierce the veil and a day to remember aren't pop punk bands. So I go for mayday parade. God, they write such beautiful songs. Listen to them seriously.
All there songs have wonderful meanings behind it. - Timberly13
One of my favorite band. They have the best lyrics so far, but All Time Low is still the best band for me
5
All Time Low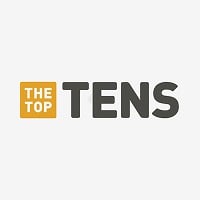 All Time Low is an American pop punk band from Towson, Maryland, a suburb of Baltimore, formed in 2003. The band currently consists of lead vocalist and rhythm guitarist Alex Gaskarth, lead guitarist and backing vocalist Jack Barakat, bassist and backing vocalist Zack Merrick and drummer Rian Dawson. ...read more.
They're simply amazing live, with their fans, with each other, and I do not think that I have heard any bad experience from fans who have met all time low. Alex has a beautiful voice, jack has amazing stage presence, Zack is just perfect all around, and rian is astounding at drums. It's not everyday you find a band this talented, not only in the recording department, but live, also.
If this band doesn't become number one on this list someone is going to die because this band is just the best thing ever. I love a lot of these bands but All Time Low is better than all of them. I love them more than life.
They are my absolute favorite band. They're local (I live in Baltimore), they play an amazing love show, their lyrics are meaningful, and they've saved so many people. They need to make it to number 1!
Don't Panic is one of the best albums these guys have ever made. It's Longer Now only improved on that. 2013 was an amazing year for them, and I'm so proud of where they are. So much love for All Time Low and I can't wait to see what 2014 holds.
6
Green Day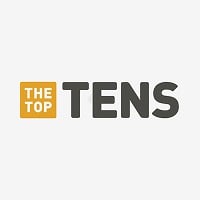 Green Day are an American pop punk, punk rock, and alternative rock band formed in East Bay, California in 1986. The members include Billie Joe Armstrong (vocals and guitar), Mike Dirnt (bass), Tré Cool (drums) and Jason White (guitar) . Green Day are associated with punk rock, pop punk and alternative ...read more.
These guys have been around the longest and deserve the number 1 spot! LOVE THIS BAND! Oh and the Devil Wears Prada is not punk!
They are the best and have been for a very long time. They have written great songs with great lyrics with each and every album. Hell, they wrote a rock opera!
Green Day definitely deserves the first spot because they've been along and made it through the ups and downs, and they're still good as ever.
I agree that this band should be a little higher on the list, but I think their latest albums keep them from being number one. Older stuff though? Perfection.
7
Falling In Reverse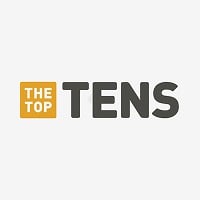 Falling in Reverse is an American post hardcore band from Las Vegas, Nevada, formed in 2008, signed to Epitaph Records.
Falling in reverse is a great band, whether this there genre is questionable.
My favourite is raised by wolves.
This band is horrid, not because of there music, but their lead singer. He's a douche to his fans.
The band is the best. Love all of them especially Ronnie
They are awesome. Perfect for when you need a little pep-me-up
8
The Story So Far
Most of this list isn't even pop punk. Sleeping With Sirens, Pierce The Veil, Falling In Reverse, And Devil Wears Prada. More like Post-Hardcore.
In my opinion the story so far are the best pop punk band of this list, half of them aren't even pop punk or aren't playing songs anymore. If TSSF don't make it above faith please re-evaluate your music taste, thanks guys.
THE FUTURE OF PUNK/POP-PUNK. Guitarists are raw talent, the bassist uses a stand up bass in their acoustic songs which shows how diverse they are, the drummer is insanely talented and the vocalist might be the best pop punk vocalist to ever pick up a microphone when its all said and done. Their lyics are passionate and honest. And they put on picture perfect shows. These guys are the TRUTH. - Efeeley11
The Story So Far is one of the best bands to come out in a long time. All of their music is AMAZING! Can't wait for more of their music to come out.
9
Yellowcard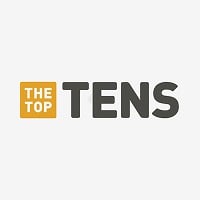 Yellowcard was an American rock band that formed in Jacksonville, Florida, in 1997 and were based in Los Angeles beginning in 2000. The band is well known for its singles "Ocean Avenue", "Only One", and "Lights and Sounds".
Their still alive and they should be in the top 5
Solid library, and the addition of Acoustic versions of albums is a great idea
They should be in the top 5 for recording 6 albums in 4 years!
They should be WAY HIGHER
10
The Devil Wears Prada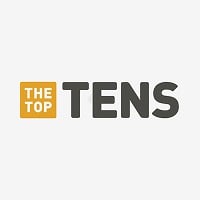 The Devil Wears Prada is an American metalcore band from Dayton, Ohio, formed in 2005. It consists of members Mike Hranica, Jeremy DePoyster, Andy Trick, and Daniel Williams.
Not pop punk! More melodic metalcore
The Contenders
11
Breathe Carolina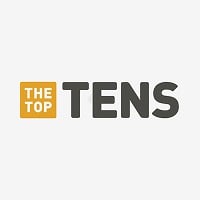 Breathe Carolina is an American electro pop group currently consisting of David Schmitt (vocals, keyboard), Eric Armenta (percussion) and Tommy Coops (guitar, keyboard) that formed in 2007. ...read more.
AWESOME BAND! Great lead vocals they are ok live but GREAT ALBIM QUALITY
12
Tonight Alive
Tonight alive is legit pop punk! Sleeping with sirens, pierce the veil, and falling in reverse kind of band are good but they are NOT pop punk! They are post hardcore! Tonight alive is REAL pop punk!
Kick ass lead singer. Jenna McDougall has an amazing voice. Along with there style of pop/punk. Great band
Best band out there, their music, their lyrics, so good!
Awesome band!
Love the new album The Other Side!
13
My Chemical Romance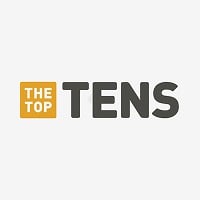 My Chemical Romance was an American rock band from Jersey City, New Jersey, active from 2001 to 2013. For much of their career, the band consisted of lead vocalist Gerard Way, guitarists Ray Toro and Frank Iero, bassist Mikey Way, and drummer Bob Bryar.
Voting from this list was difficult, but My Chemical Romance is definitely the one that caught my eye. All of the bands listed are amazing - I list to about 3/4 of the bands listed on here, but My Chemical Romance produced amazing music, and they're just so inspirational to me. Let the black parade live on! - PiercedVeil
What the f! My Chemical Romance should be on top of the list! All of their songs are great. I can't believe they're on the 13th spot.
They got my spot due to their songs and lyrics. So touchable deep into my heart. :) Love them very much hope can get more from them!
ITS TERRIBLE THEY BROKE UP
14
Four Year Strong
This band is one of the only bands that has such melody to combine light voices with extremely fast guitar riffs and pulls it together with motivational lyrics.
Definitely my favorite pop punk band. Hands down.
15
Every Avenue
Every Avenue isn't together anymore.
16
Fall Out Boy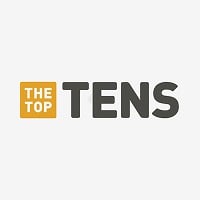 Fall Out Boy is an American pop rock band formed in Wilmette, Illinois, a suburb of Chicago, in 2001. The band consists of vocalist and guitarist Patrick Stump, bassist Pete Wentz, guitarist Joe Trohman, and drummer Andy Hurley.
FOB rock! Save rock and roll is the best album of 2013 so they should be at number 1.
THEY ARE BACK! Patrick Stump is out of this world and a one in a million musician. Pete Wentz is a great writer. Andrew Hurley is a great drummer & Joe Trohman is an awesome guitarist. They should be at top 5
Great band❕ should be number one! Or at least in the too five
I'm SHOCKED THAT FOB IS NOT NUMBER 1
17
Paramore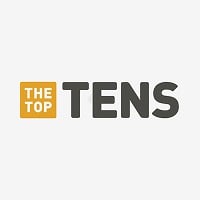 Paramore is an American rock band from Franklin, Tennessee, formed in 2004. The band currently consists of lead vocalist Hayley Williams, guitarist Taylor York, and drummer Zac Farro.
Paramore is amazing. They're evolving and trying out new things instead of sticking to the same sound for every album and letting it be monotonous. The vocals are absolutely amazing and the sound great live.
Paramore is a great band because they have a variety of music. Still into you is an incredible song
What sleeping with sirens and pierce the veil aren't even pop punk. This seems more like a list for generic post-hardcore bands that "emo" and "scene" kids of today like than best modern pop punk bands. blink-182, Fall Out Boy, Green Day, Paramore and many other actual pop punk bands should be at the top.
Their latest album was so sad. RIP Faro Brothers
18
Transit
Transit should be higher on this list.
Fave band ever, they have amazing lyrics, their music is overall brilliant! They have some sick merch as well! C:
19
Blink-182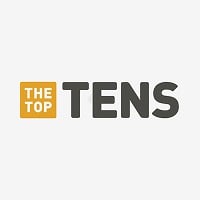 Blink-182 are a Pop Punk band formed in 1992. Original lineup were Mark Hoppus (Bass Guitar, Vocals) ...read more.
Everyone knows blink-182 are the KINGS of Pop Punk. Blink 182 #1
Blink - 182 is baack!
Not so pop-punk anymore but they definitely deserve top spots!
Blink 182 should be in the number one spot
20
Trash Candy
Don't forget European bands! TC deserve to be on this least, in my opinion. The latest album is really awesome!
Such a positive vibe! A little rebellious from time to time, but overall really good! - Sonofagun
Never heard of 'em before - amazing music,
Especially vocals! Come to UK!
Love them. They deserve more credit.
21 Sparks the Rescue
22
The Wonder Years
How in the fiery depths of hell are the wonder years number 25 on this list? The Greatest Generation is by far the best pop punk album of the year, and TWY is easily the greatest pop punk band to have existed in the past five years! I'm so upset that they aren't as big as they should be. You people honestly need to learn what quality music is if you think bands like Fall Out Boy and Sleeping With Sirens are better than this genius band.
"The Greatest Generation" is easily the best Pop-Punk album of 2013. Solid band, amazing and catchy sound.
23 is way too low for this beast of a band
One of the best lyricists in the entire scene, in my opinion!
23
Motion City Soundtrack
They've had one amazing album after another, they had a line up change and have found ways to keep their old sound and simultaneously kept it fresh. They bring modern music hope.
24
Panic! at the Disco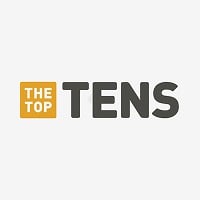 Panic! at the Disco is an American pop rock band from Las Vegas, Nevada, formed in 2004 and featuring the current lineup of vocalist Brendon Urie, accompanied on tour by bassist Dallon Weekes, guitarist Kenneth Harris, and drummer Dan Pawlovich.
They should be number one. Brendon is the most talented singer I know. Spencer has sick beats too
Why is this NOT number 1?
The lyrics are the feature that makes me love this band so much. don't even get me started on the talent on offer.
I love them so much. Brendon is so talented. All bandmembers are great an talented.
25
Chunk! No, Captain Chunk!
This band is absolutely incredible, their music has inspired me and helped me through so much in my life.
Although they are not very well known, I still love them and would consider them by far and away, my favourite band of all time
Very heavy pop punk is pure genius.
Pop punk hardcore is The way!
Pop Punk With Other Sound
26
Black Veil Brides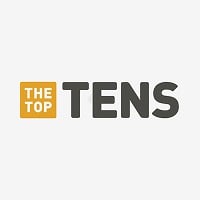 Black Veil Brides is an American rock band currently consisting of Andy Biersack (vocals), Jinxx (guitar), Jake Pitts (guitar), Christian Coma (drums) and Ashley Purdy (bass), that formed in 2006 in Ohio. ...read more.
Bruh, if you guys haven't heard this band, then you honestly haven't heard the best.
Absolutely awesome! Andy's vocals are just WOW! Deserve to be in the top 5!
I think they should be in at least top 5.. They're AMAZING!
They are amazing, at least top 5 or 10
27
State Champs
32?! They release one of the best pop-punk album of the year!
They should be number 1!
28
The Maine
Definitely Pop-Punk. At least top ten.
The best pop punk ever!
29
Real Friends
I love these guys.
30
New Found Glory
Come on! NFG is amazing! It should be in the top 10 at least! Not 24! GR!
NFG is the best!
31
Sunrise Skaterkids
They are the best because they got out of their hometown!
They're just so pop punk! 11111! //one!
The best pop-punk band of the decade!
The best pop-punk band of the decade!
Just ask their merch guy Rusty.
Pizzabreak!
32
Seaway
Great band that needs more recognition
SEAWAY just signed to Pure Noise Records, look for them on their co headlining tour with Stick Up Kid this summer
Awesome band deserve to be heard
D
Great Pop Punk band with a strong debut album in 'Hoser' Ryan Lockes gritty vocals go well with Patrick Carletons clean voice. Adam Shoiji on the bass packs a powerful punch with Strong drums and guitar riffs. Overall great up and coming band looking to make it big!
33
Man Overboard
You know there's pop punk on all albums of Man Overboard and many message telling to people how love friends and lifestyle must be running be the future
34
We Are the In Crowd
Great pop punk band, tay and the guitarist (don't know his name) both have amazing voices!
Love the band and weird kids was a amazing album
What is WATIC doing at 34?.-.
35
5 Seconds of Summer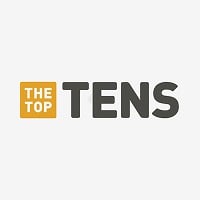 5 Seconds of Summer are an Australian pop-rock band from Sydney, Australia, that formed in 2011. The group were originally YouTube celebrities, posting videos of themselves covering songs from various artists during 2011 and early 2012. They rose to international fame while touring with One Direction ...read more.
They've worked so hard on their music starting from scratch :) they're not punk rock they're pop rock
Theses guys have awesome music... they deserve a spot in the top 5!
They are NOT pop punk. Just pop. Nothing. Else.
These are not a punk rock band they are pop!
36
You Me At Six
Probably the best band coming out of Europe right now
I don't think they are pop punk?
37
Saywecanfly
He's so amazing :) if you've never listened to him, I HIGHLY recommend you do asap! Braden deserves to be in the top 5 for sure!
38
Amber Pacific
I mean they were great in their heyday, but I haven't really heard anything about them for years...
39
Boys Like Girls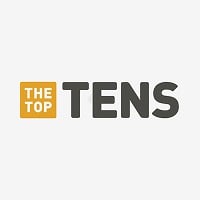 Boys Like Girls is an American pop rock band from Boston, Massachusetts. Formed in 2005, the group gained mainstream recognition when it released its self-titled debut album.
Boys like Girls are the best band. They bring so much meaning to their songs
40
Abandoned By Bears
This band is so random. Hailing from the cold, northern parts of Europe they have a way of creating pop-punk like a bunch of dudes living by the coast of sunny California! Best pop-punk band of 2013 for sure!
So god damn good...
Chunk no captain chunk has gotten some competition. Sweden easycore at its finest.
This is the best easycore band 2013
41 The Summer Set
42
Off With Their Heads
Hands down top 10
43
Forever the Sickest Kids
Awesome songs that you can relate to and each member is just perfect they need to get noticed more
44
Relient K
This band deserves better then this... should be in top 20...
These guys are awesome. Should be higher.
45
Sum 41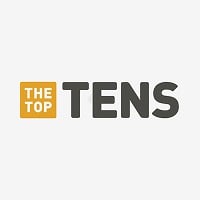 Sum 41 is a Canadian rock band from Ajax, Ontario, Canada. Originally called Kaspir, the band was formed in 1996 and, as of 2015, consists of lead vocalist/rhythm guitarist Deryck Whibley, lead guitarist/backing vocalist Dave Baksh, co-lead guitarist/backing vocalist Tom Thacker, bassist/backing vocalist ...read more.
I don't know why this band is ranked ao low...

My favourite band. At least they are not generic as most of the pop punk band. They are heavier than most bands. I am a heavy metal fan and so their music suits me.

At least their vocal don't sound whiney like a two year old boy.
46
Me Vs Hero
Listen to cashing cheque, it's amazing!
47 I Call Fives
48 Handguns
49
The Offspring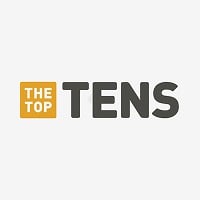 The Offspring is an American punk rock band from Huntington Beach, California, formed in 1984. Formed under the name Manic Subsidal, the band consists of lead vocalist and rhythm guitarist Dexter Holland, bassist Greg K., lead guitarist Kevin "Noodles" Wasserman and drummer Pete Parada.
This band is awesome, they NEED to be higher cx
50
Patent Pending
A all round great band all songs are great just listen to the second family album
Thes guys are great
PSearch List