Best Pop-Punk Bands
atlftskea09
The Contenders: Page 5
81
Taking Back Sunday
Just listen to A Decade Under the Influence, You'll understand why so many people love this band.
Better than the rest though they're not that much famous but I like their second voices songs
71? Sorry are you joking? Cute without the E is one of the best pop punk songs Ever written..
#71? What? Are you kidding me
V 1 Comment
82
A Rocket to the Moon
WILL definitely be a great band someday. They have good potential. Nick Santino has a very mellow yet sudden voice, while the Guitarists and the Drummer (Especially the Drummer) are very, very talented. Has some FoB roots.
V 3 Comments
83
Faber Drive
Great vocalist...unique voce. Love itt! They should be in the top tens
V 1 Comment
84
Avril Lavigne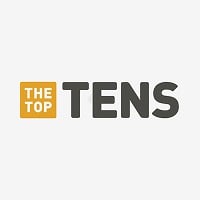 I LOVE HER
85
Marianas Trench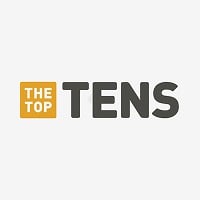 Marianas Trench is a Canadian rock band from Vancouver, British Columbia, formed in 2001. The band consists of members Josh Ramsay, Matt Webb, Mike Ayley, and Ian Casselman.
Josh Ramsay (vocalist) has, by far, made the best songs I've heard in my life :3 Check out my two favorite songs by them: Toy Soldiers and Celebrity Status BEST PUNK & POP BAND EVER!
These guys really need more recognition. Josh has the most diverse range I've ever heard and his voice is just so real. I love them so much.
Such an awesome underrated band! Everyone I've shown this band too is hooked.
Marianas Trench and All-American Rejects are the my favourites, seriously worth listening too, proper pop punk❤️
V 5 Comments
86
ROAM
Amazing at 2000 trees festival!
87
Cute Is What We Aim For
Well there's always "There's the Class for this" which is really great and some of the Golden songs of Cute is What We Aim For
Good band, great skill, they are going places
V 1 Comment
88
American Hi-Fi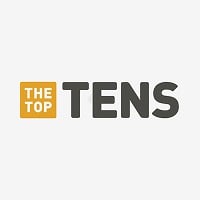 (please listen to their 1st 2 albums "American Hi-Fi" and "The Art of Losing"
I'll compare these to Warning, put off your pants and jackets and MOve along)

Just go and listen to Flavor of the Week, the breakup song, another perfect day, lost, the art of losing, the geeks get the girls, wall of sound, I'm a fool, built for speed, nothing left to lose... And you'll find one of the best bands out there
In my opinion this band should be in the top 5.
V 2 Comments
90
VersaEmerge
I love VersaEmerge... But they're not pop punk. They're experimental rock. Where's the pop or punk essence?
With songs like Mind Reader and Fixed at Zero their easily top ten material.
Well, it's a relief to know versaemerge finally won over Paramore. even though they didn't make it to the top10 YET.
My well known, but they are just incredible.
V 1 Comment
91
Future Idiots
Swedish pop-punk bands that is pretty much underrated!
Best Pop-Punk Bands in the after 00's. Still rocking in 2016. Great albums and blinkish sound.
Selftitled and Murphys Law one of the best albums I have known. Sounds like a mix between blink-182, sum-41 and the-offspring. great band, great songs, great sound!
V 1 Comment
92
Chunk! No, Captain Chunk!
An excellent mix of pop punk and metal.
One of best underrated bands ever, I think they are amazing and a band that I would love to see higher up on the list, they are what this genre means
Hey dudes are you ready to?
92! Where have you been?! These guys are so good! This band should be Top 5! Even Bertrand Poncet, the lead singer if this band, knows how to dress pop punk better than the other bands on here!


.
V 2 Comments
93
Motion City Soundtrack
The way you hear the band evolving is amazing, especially from "Commit this to memory" to "Go". The singer Justin Pierre had some drug and alcohol problems that he has now gotten rid of, and you can hear that clearly reflected in the amazing lyrics. Their bassist also has some subtle but great bass lines. All this is topped off with their amazing synth riffs.
I don't understand how this band can be so low; significantly better than all of these crappy spoilt children.
They're one of my all time favorite bands they should definitely be higher
Have not heard much about these guys, but what I have heard I've liked.
V 2 Comments
94
With Confidence
With Confidence = New Blink-182
5SOS = New Green Day
95
FM Static
Why the hell are they so low! They are amazing! Listen to tonight, Listen to moment of truth, definitely maybe! Awesome songs, awesome band!
V 1 Comment
96
Waterparks
Just 3 guys from the new pop punk gen, totally expecting to see them go up the list in the coming years
V 1 Comment
97
City Lights
Their mix of hardcore and pop is without a doubt the best I have ever heard. The way they generate catchy hooks and breakdowns you can mosh too makes them the best of both worlds and definitely the best of any current pop punk bands!
Really good guitar riffs and harmonised singing, and a cheeky bit of double bass too. I love the way they sing about breakups and crappy relationships with such a happy tone!
98 The Downtown Fiction
100
There for Tomorrow
These guys are so unique... I think they should be at least in the top ten list (or at least be close)
You should listen to some of their songs:

A Little Faster
Pages
No More Room To Breathe
Waiting
Blu
Burn The Night Away
Deathbed
Deadlines
9 To 5
Sore Winner
Hunt Hunt Hunt
Road To Nowhere

Trust Me You Won't Regret It, And You Won't Forget It

Oh And If You Made It This Far... Then CONGRATULATIONS
They are unique
PSearch List
Recommended Lists
Related Lists

Best Pop Punk Bands of 2013

Best Pop / Punk Bands of the 2000s

Best Pop-Punk Bands of 2014

Best Pop Punk Bands of the '90s

Most Underrated Pop Punk Bands
List StatsUpdated 24 Jun 2017
10,000 votes
228 listings
7 years, 203 days old

Top Remixes (70)

1. Blink-182
2. Green Day
3. The Wonder Years

ToaEleven

1. Green Day
2. All Time Low
3. Paramore

BillieJoeArmstrong

1. Yellowcard
2. All Time Low
3. Sum 41

YCLP33
View All 70
Posts
Error Reporting
See a factual error in these listings? Report it
here
.