Top Ten Best Pop Rock Artists
ninjacobra
The Top Ten
1
OneRepublic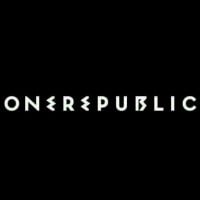 OneRepublic is an American pop rock band. Formed in Colorado Springs, Colorado in 2002 by lead singer Ryan Tedder and guitarist Zach Filkins, the band achieved commercial success on Myspace as an unsigned act.
OneRepublic forever! Do not let society fool you. This band is the most unique band there is. From lyrics to instruments to genres to anything. OneRepublic is that! The frontman of the band, Ryan Tedder wrote a lot of great songs that plenty people didn't know he wrote. He even writes for Maroon5 too, so when you hear a song from Maroon5 and thinks that Adam Levine (the singer of Maroon5) wrote it, well think again! Maroon5 don't always write their own songs, although, on the other hand, OneRepublic always have in the past and always will write their own songs. This is what makes them so different from all the others. They use a wide variety of instruments like a cello, bongos, or even a glockenspiel which is like a xylophone in fancier terms. They use different fusions of genres, which shows that they bassicly don't have a genre. Once it sounds good to them, they will make it. They're lyrics are just the best. Hey talk about life, love, and other things that are really worth a listen ...more
OneRepublic always has the best songs! They combine their songs beautifully, and fluently. Ryan Tedder has one of the most underrated voices. He can hit notes perfectly. The whole band has such an impact on how pop rock is looked at now days. You can't find a song off Native that you won't like. Okay maybe that was a little too much, but really they have great songs. If you haven't heard Feel Again, or Something I need, I'd advise you to check them out. I'm sure you have already heard If I lose myself. Their songs put you in a great mood if your in the worst. Easily the best pop rock band and personally my favorite as well. I use to be really big into Rap, but after I began to listen to OneRepublic I couldn't stop! It's amazing how much you can really love songs after you listen to them. Great band, none of the lower bands or singers compare! GO ONEREPUBLIC!
My Favorite band of ALL TIME
Onerepublic is one of the few bands that have brought something new to the pop scene.
Vocalist Ryan Tedder is charismatic singer that any band would want. Her vocal range is very large and he also has very charismatic voice and good sense of rhythm and he also have the ability to pull out falsetto with ease. I like Onerepublics music because they combine different elements from different genres of music like rap and classical music for example and you can see that in many songs. Also another band that should be on the top in this list is Imagine Dragons. Their music is kinda similar to Onerepublic but they have more electro, arena rock/pop sound with huge drum sounds and VERY powerful vocals with great diversity on their sound
52 Comments
2
Maroon 5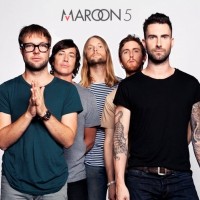 Maroon 5 is an American pop rock band that originated in Los Angeles, California. Before the current group was established, the original four members, Adam Levine, Jesse Carmichael Mickey Madden and Ryan Dusick, formed a band known as Kara's Flowers in 1994, while they were still in high school.
Maroon 5 is awesome. I've never heard anything better.
Maroon 5 actually do stand out the most with their unique mix of rock, funk and neo-soul. All of Maroon 5's songs are at least co-written by Adam Levine and most of their songs are written by the band. Although OneRepublic hasn't collaborated with too many outside writers yet, there is a chance they are headed down that road (I hope not because I love them too, but Ryan Tedder's presence may warrant that.) True Ryan Tedder has written for others (including co-writing a few Maroon 5 songs) but Adam Levine has also collaborated with others in performing and songwriting including with Gym Class Heroes and Slash. Even though Maroon 5's music is now less rock than it used to be (who's music isn't nowadays? ), but it's still quality music with plenty of traces of their roots. It may be a little harder to tell under the modern production, songwriting and instrumentation collaborations, but Maroon 5 is still the best "pop rock" band out there.
Maroon 5 are epic. - PatrickStar3
They started off as a decent band. However, since they started, they have been declining. Now they just suck. - BlackAngel_ZombieBoy
48 Comments
3
Fall Out Boy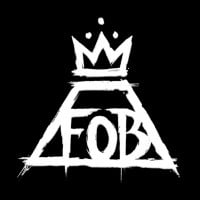 Fall Out Boy is an American pop rock band formed in Wilmette, Illinois, a suburb of Chicago, in 2001. The band consists of vocalist and guitarist Patrick Stump, bassist Pete Wentz, guitarist Joe Trohman, and drummer Andy Hurley.
Should be higher
This is my favourite band. Save Rock and Roll is their last pop-rock album, but they are still an emo/pop rock band in my eyes, they have just switched to being a pop band, and I hope they switch back. They are all talented - BlackAngel_ZombieBoy
Their new album Save Rock and Roll is very pop rock, but I'm okay with that, cause it's really good :D
They are the best band
22 Comments
4
The Beatles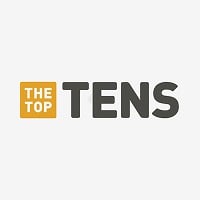 The Beatles were an English rock band formed in Liverpool in 1960. The members consisted of John Lennon, Paul McCartney, George Harrison and Ringo Starr. They were soon known as the foremost and most influential act of rock era. Rooted in skiffle, beat, and 1950s rock and roll, the Beatles later experimented ...read more.
I mean... Obviously...
The Beatles may or may not deserve to be on an entirely different list of something "above pop rock". However, when you listen to the nature of their songs and songs from other famous rock bands like The Rolling Stones and The Police and artists like Elvis Presley, their music isn't that far of a cry from these "pop rockers" like Maroon 5, OneRepublic, Train, etc. No I'm not saying that the newer ones are better than or as good as they were in music or legendary status. Yes I'm saying these current bands listed are closer to the original essence of rock music than bands like Linkin Park or any other nu metal or hardcore/metal core bands. Maybe this got a little off topic but that's just a little spill. Anyway, The Beatles definitely deserve to be at the top of this list because they were "pop" and "rock" (which aren't always different), had great music and were/are one of the most influential and recognized artists of all time.
The best boy band - PatrickStar3
There isn't another artist or band that comes close to the Beatles. Greatest musical innovators ever while always maintaining mainstream appeal. Simply brilliant and have left a legacy that will likely never be matched.
30 Comments
5
The Script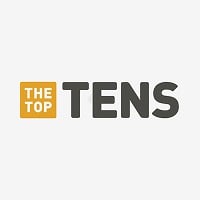 The Script is an Irish pop rock band formed in 2001. The band comprises keyboardist and lead vocalist Danny O'Donoghue, guitarist and vocalist Mark Sheehan and drummer Glen Power.
I CANNOT believe that anyone would think that Maroon 5 is in any way, shape or form better than The Script ( and this is coming from someone who absolutely loves Maroon 5 too). The script should be Number 1 or at least 2. They're just amazing and so consistent in their delivery of the most beautiful and soul touching songs ever. They also write and produce all their songs themselves so you know when they pour our their hearts on a track, that's really what they're feeling at that time. The way I like to think about it is: whatever situation you're in, there's a The Script song for you. come on people, these Irish guys are incredible.
Love these guys! They have got me through many a tough time!
Band Band ever! Also really good live and really amazing people!
The Best Band I've Ever Seen live! The energy The Songs The crowd inclusion There's no band in the world Like The Script
25 Comments
6
Imagine Dragons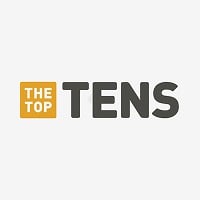 Imagine Dragons is an American pop rock band from Las Vegas, Nevada. Imagine Dragons' lineup consists of lead vocalist Dan Reynolds, guitarist Wayne Sermon, bassist Ben McKee, and drummer Daniel Platzman.
I love this band! - ArcticWolf
Definitely the best.
Best band ever
the best
35 Comments
7
R5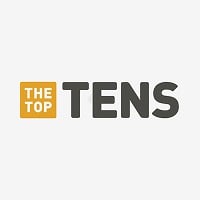 R5 is an American pop rock band formed in Los Angeles, California, in 2009. The band consists of lead vocalist/rhythm guitarist Ross Lynch, Riker Lynch, Rocky Lynch, Rydel Lynch, and Ellington Ratliff.
They are an amazing band!
R5 is just not a new teen pop Disney group. They worked so hard and from the beginning and never gave up and look where they are now. Some people may say that they don't have talent, I respect their opinion because I'm not a crazy fan girl, but just so you know they learn to play the instruments they play right now they aren't just some pretty boy (and girl) who sings and people like that I could make you a list right now beginning with 1D. And to the person that says that they can't write songs, it's just because you have listened to the new songs. The new are not completely written by them but the old ones like Keep away from this girl, always... are good songs and some are better than the ones right now. About the fact that they write only about love songs may be true but you know what they say, you write what they know and sorry if R5 doesn't write about the effects of drugs like others band do. And lastly some people really need to stop saying that R5 is a Disney band because ...more
R5 is an amazing band! They've worked really hard to be where they are, and there's no telling where they'll go. I've been to one of their concerts. They are AMAZING performers. I can tell how much they love what they do and just music itself. I would most defiantly follow them around on any future tours and go to all of they're concerts if I were rich. I LOVE that their content isn't explicit yet not pre-teen sounding. I will be a fan forever
TOTALLY LOVE THIS BAND! Not only is the band a family, but their fans are part of the #R5family and they're all treated like family too. They taught themselves how to play their instruments and they're just so talented! R5 started as a family of young kids with dreams and look at them now!
34 Comments
8
Avril Lavigne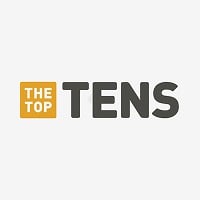 Avril Ramona Lavigne is a Canadian–French singer-songwriter and actress. By the age of 15, she had appeared on stage with Shania Twain; by 16, she had signed a two-album recording contract with Arista Records worth more than $2 million.
Yes! Avril deserves to be at least in the top 5 if not the first. She is such an inspiration to all the kids worldwide and my parents love her music too. It has such a deep meaning in almost everything she writes. She is my idol-the best artist in the world! I grew up listening to her songs without knowing that they were by her. When I really started to listen to music, I figured out that avril was the rock goddess behind all of it. Now, I truly admire her, for she is so amazing. She never disappoints her fans, ans always comes out with great music. I love you Avril!
I thought, she would be number 1, maybe 3, but 31?!? I don't really listen to pop rock (normally rock and metal) but Let Me Go brought me to her music because of Chad Kroeger. Then I listened to Complicated, Girlfriend, What The Hell and it was just perfect. She's definitely the best with the Beatles, BUT One Direction is not pop rock!
I'm 12 and I already know that avril lavigne should be top because she isn't a poser and fake like some of the other artist in the world. She also won't resort to drugs like other artist, she is a huge role model for me as
She's the queen of pop-rock! Avril should be the number one in this list.. 'Cause it's her who pioneered pop-rock music.. Avril Lavigne and Michelle Branch too...
24 Comments
9
Paramore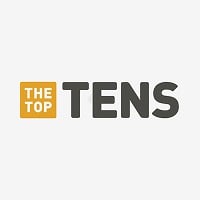 Paramore is an American rock band from Franklin, Tennessee, formed in 2004. The band currently consists of lead vocalist Hayley Williams, guitarist Taylor York, and drummer Zac Farro.
They are simply amazing!
Paramore is amazing, specifically Still Into You and Ain't it Fun, and Hayley Williams has been in many other great songs such as Airplanes and Stay the Night
They are amazing! I personally think they need to be higher!
Great band that gives a dash of fun pop to meaningful rock
9 Comments
10
Pink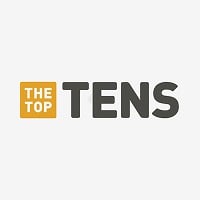 Alecia Beth Moore known professionally as P!NK, is an American singer, songwriter, dancer and actress.
Pink is one of the best pop rock singers, pink at least at top 10
The queen of pop rock
The queen of pop rock. This goddesses needs to be number 1!
P! Nk is my queen. I love her. She and her music help me get through the day
3 Comments
The Contenders
11
Bryan Adams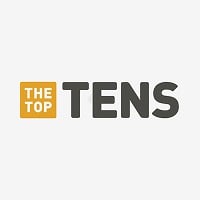 Bryan Guy Adams is a Canadian singer, songwriter, record producer, guitarist, photographer, philanthropist and activist.
Definitely one of the better pop rock artists
He is the definition of pop rock..
Always
12
Elton John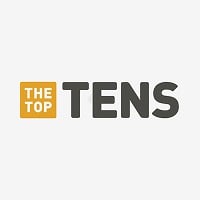 Sir Elton Hercules John CBE is an English singer, pianist, and composer. He has worked with lyricist Bernie Taupin as his songwriting partner since 1967; they have collaborated on more than 30 albums to date.
THE BEST.
He is obviously the best on this list. I mean hell no to one direction and one republic and katy perry. They don't even make real music. It's just computer generated lipsyncing crap that should never have even been created. Elton John is organic good and authentic.
He is the INNOVATOR of Pop Rock music. He deserves the #1 spot!
He is without a doubt the best Pop Rock artist, I find it laughable that bad fake pop rock artists such as Coldplagirism, 1D, Imagine Dragons, and Katy Perry, are above him, they all can't compare to John and all of those artists are overrated. and give pop rock a bad name. - christangrant
13
Coldplay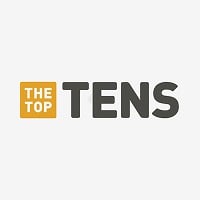 Coldplay are a British rock band formed in 1996. The band consists of Chris Martin (lead vocalist and pianist), Jonny Buckland (lead guitarist), Guy Berryman (bassist) and Will Champion (drummer and backing vocalist). Manager Phil Harvey is often considered an unofficial fifth member. The band renamed ...read more.
You can consider their two newest albums pop rock, but overall they are alternative rock. But even so they do incoporate pop elements a lot into their newer albums because they like to experiment and come up with new sounds and ideas. They are by far the best in music, whether it's rock, pop rock, alt rock. They don't really belong to any genre because they can pull off anything so beautifully. From A head full of dreams to their first album Parachutes, they have the most meaningful lyrics, the most amazing music, and always try something new to intrigue their listeners. Each album is distinct from the next, they are still the same coldplay since their first album, they just have different themes to their albums to show how they are feeling currently. Their quality of music is always at the top. They should be #1, with all the grammies and other awards they have won, and their immense popularity. They are by far the best band of the new millenium.
Coldplay are the single most commercially successful alternative rock band of the new millennium, and there's a good reason for that. If you love music in general, I know for a fact that you love or will love at least a huge chunk of Coldplay's. Doesn't matter what genre you like the best.
I'm not saying it should be in the second place, but it should be definitely ahead of Maroon 5. Maroon 5 is not even a band - everybody (99.9999 %) who listen to them don't even know how many members they have (6, which 5 of them are totally replaceable anytime and are worthless). Their songs have no such power like other bands and I really think the Adam Levine is the only one who people give a care about. They really really really really really suck.
awesome - PatrickStar3
23 Comments
14
My Chemical Romance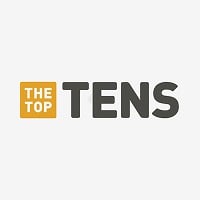 My Chemical Romance was an American rock band from Jersey City, New Jersey, active from 2001 to 2013. For much of their career, the band consisted of lead vocalist Gerard Way, guitarists Ray Toro and Frank Iero, bassist Mikey Way, and drummer Bob Bryar.
How the bloody hell is My Chemical Romance pop rock? They way to heavy, some songs Evan have screaming! I admit there last album had a bit of pop rock songs like sing, but also pop punk, they ain't initially pop rock it isn't one of there genres I don't get why they on this list. They not a pop rock band! Alt rock, emo, post hardcore is more like them. They usually mix there genres together.
I love My Chemical Romance although they changed their image after Black Parade. Still an awesome band. It's a massive shame that they had to break up after being together for so long - Danielsun182
Just amazing love em, they gotta get back together, awesome songs, dead, I am not okay, love their albums and stuff
I feel like this should be number 1. My Chemical Romance are like kings. There us nothing to hate about this band, you just can't.
15 Comments
15
One Direction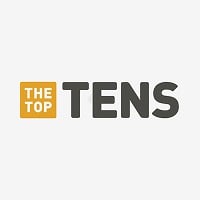 One Direction (commonly abbreviated as 1D) were a British-Irish pop boy band based in London, composed of Niall Horan, Liam Payne, Harry Styles, Louis Tomlinson, and previously, Zayn Malik until his departure from the band on 25 March 2015. The group signed with Simon Cowell's record label Syco Records ...read more.
I really don't know why this is even on this list, one direction is a crappy boy group that used to have five members but now is four. This group is way overrated. I mean, everything about them sucks. Their songwriting, their songs themselves and a lot more that makes them highly overrated. I suggest you check out OneRepublic, Imagine Dragons or The Fray instead because they are way better bands. Face the facts, One direction is crap. If you believe in those foolish teenage girls, get a life, seriously. As I said, their are a lot of other bands that have way more talent than one direction. Don't listen to those stupid teenage girls listen to the more experienced people who know what real music is. I am sure that if you want to be successful you shouldn't listen to this. Sorry to say that to all of the fans out their but its true. People have to move on in life than just listening to one direction. I suggest you listen to better music. Listen to real bands who actually know how to play ...more
What the hell is wrong with this list? One Direction above the Beatles? One direction isn't even near rock!
They are the best
Not only no. HELL NO. The new generation Beatles? We have to have standards guys...
64 Comments
16
Train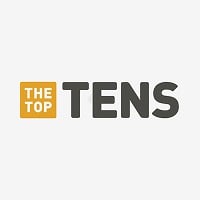 Train is an American roots rock band from San Francisco, formed in 1993. The band currently consists of Patrick Monahan, Jimmy Stafford, Jerry Becker, Luis Maldonaldo, Hector Maldonado, Drew Shoals, Nikita Houston and Sakai Smith.
I have never heard one of their songs that doesn't have emotion. Definitely my favorite band
They are the best pop rock band of all time
love them so much they are best
pat voice is the best EVER!
I have nothing against Train, but they are not rock, at all. They're pure pop. Deal with it.
Their just so musical and talented
2 Comments
17
Michael Jackson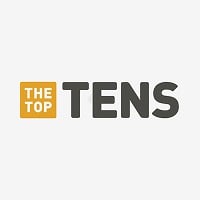 Michael Joseph Jackson was an American singer, dancer, and songwriter born on August 29, 1958 in Gary, Indiana and passed away on June 25, 2009. He donated (at least) a remarkable 500,000,000 dollars to charity. Michael is also known as The King of Pop (a title given to him by Elizabeth Taylor) or under ...read more.
He is just pure pop, which I usually hate, but the King of Pop has got one of the greatest, most unique voices in the world. Just wow. - BlackAngel_ZombieBoy
How the hell is the King of Pop No.96. This is absurd, I'm going to call the music police about this - Draco
Best artist ever. He should not be on this list though. He's not really pop rock. Just pop
He's my idol, he's the reason I fell in love with music, he should be number one. All the voters are just teenage girls who think they know real music. - Tristan1975R5
13 Comments
18
ABBA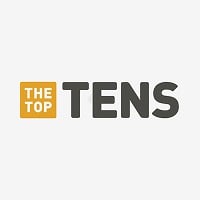 ABBA were a Swedish pop group formed in Stockholm in 1972 by members Agnetha Fältskog, Björn Ulvaeus, Benny Andersson, and Anni-Frid Lyngstad.
ABBA is legendary. End of conversation.
19
Katy Perry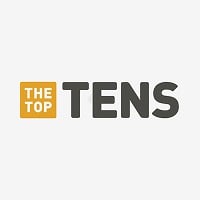 Katheryn Elizabeth Hudson, professionally known by her stage name Katy Perry, was born on October 25, 1984 in Santa Barbara, California. She is a singer, songwriter, actress and an ambassador on one of the most popular companies of now, UNICEF. ...read more.
It does not say "bands" what are you guys talking about? - PatrickStar
Why is she on the list? She has never been a rock artist. She's pure pop. She's OK. Just doesn't belong on this list
She is more of pop artist than pop rock - zxm
Yeah on things that pops up on my mind! Is she a band? Laugh out loud
5 Comments
20
Queen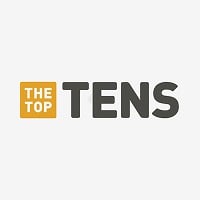 Queen are an English rock band formed in 1970. Members were Freddie Mercury (Vocals and Piano), Brian May (Guitar, Vocals), Roger Taylor (Drums, Vocals), and John Deacon (Bass Guitar, Vocals). Before forming into Queen, Brian May and Roger Taylor had played together in a band named Smile. Freddie Mercury ...read more.
Queen isn't pop rock, they are rock and one of the best rock bands that this world has seen. They are simply gods.
They were amazing and I mean, come on... Who doesn't love Queen
What they are one of the greatest rock band not pop
Screw genre. Queen is awesome!
2 Comments
21
Robbie Williams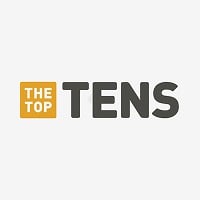 Robert Peter Williams is an English singer, songwriter and actor. He was a member of the pop group Take That from 1990 to 1995 and again from 2009 to 2012. He has also had commercial success as a solo artist.
There isn't another Artist that comes close to Robbie Williams, he's done some awesome rock songs and he is the king of pop-rock.
The biggest reason why I hate America, Robbie Williams isn't on the music stations. Take That is on the 90's stations, but Robbie Williams needs to be introduced to the American public.
The best pop rock Artist of all time
The Kings of Pop-Rock
1 Comment
22
The Fray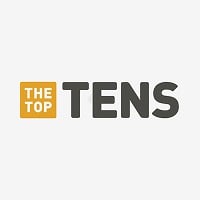 The Fray is an American rock band from Denver, Colorado. Formed in 2002 by schoolmates Isaac Slade and Joe King, they achieved success with the release of their debut album, How to Save a Life in 2005, which was certified double platinum by the RIAA and platinum in Australia, Canada, New Zealand and ...read more.
This band saved my life! The first time I heard "You Found Me" I cried. Their songs have a powerful meaning. And Isaac Slade's voice is AMAZING. I never heard a band more beautiful than them
Why isn't this band higher on the list? How to save a life and Over my Head were huge hits back then!
Just some quality music, great voice, deep and meaningful lyrics. Waaay better than most of the artists above. Just sad to see such talent being so underrated.
Way better than 1D.Teenage girls, listen too some quality music like this instead of generic 1D songs.
23
Bee Gees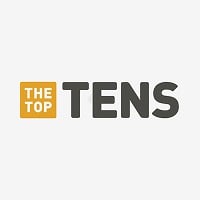 The Bee Gees were a pop music group formed in 1958. Their line-up consisted of brothers Barry, Robin and Maurice Gibb.
Great songs and harmony
The very best Three-part harmony of all time (quote George Martin producer) the very best songwriters and on the top 10 for five consecutive decades. No need to say more, they are the top!
I love The Bee Gees!
24
Blink 182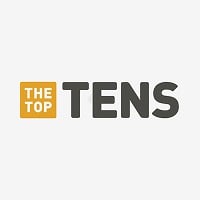 Blink-182 are a Pop Punk band formed in 1992. Original lineup were Mark Hoppus (Bass Guitar, Vocals) ...read more.
They are pop punk. - BlackAngel_ZombieBoy
Best Band? That's no question, because all know that the best band is Blink-182.
I hate it when people mistake simple pop punk bands for pop rock. Blink 182 is NOT POP ROCK they pop punk, there is a difference.
Better than anyone else on this list by far, but not pop rock, they're pop punk. Plain and simple.
7 Comments
25
Aerosmith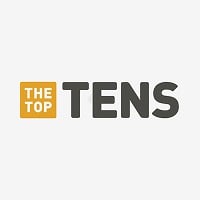 Aerosmith is an American rock band, sometimes referred to as "the Bad Boys from Boston" and "America's Greatest Rock and Roll Band".
Aerosmith is not pop rock who put this on here?
They're just normal rock. - RalphBob
What they are hard rock band
Only 'I don't Wanna Miss a Thing' can be called pop rock - Undistinguished
26
The All-American Rejects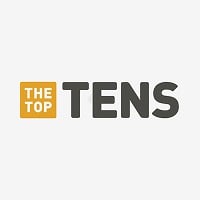 The All-American Rejects are an American rock band formed in Stillwater, Oklahoma in 1999. The band consists of bassist and lead vocalist, Tyson Ritter, lead guitarist and backing vocalist, Nick Wheeler, rhythm guitarist and backing vocalist, Mike Kennerty, and drummer Chris Gaylor.
I'll let you in on a little secret, this is pop punk.
27
Simple Plan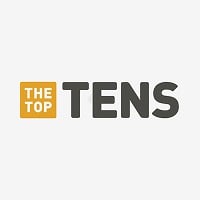 Simple Plan is a French-Canadian rock band from Montreal, Quebec. The band has released five studio albums.
They're the BEST! You'll never find better than simple plan these days!
Best pop rock artist by far is duran duran... I mean I love simple plan but duran duran is classic! My top three are
1 duran duran
2 simple plan
3 pink
Those are THE BEST! Screw the jonas sisters and miley pukis:/ pick the classics first and go from there... Vote even though its not on the damn list
They must be at the top 5 if not the first cause according to me this is the best band of all time SP forever!
I agree with person below! Duran duran is the best followed by simple plan and I don't mind pink... Good job person, you actually have taste in music)
7 Comments
28
Demi Lovato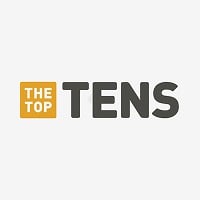 Demetria Devonne "Demi" Lovato is an American singer, songwriter and actress. After appearing on the children's television series Barney & Friends as a child, she received her breakthrough role as Mitchie Torres in the Disney Channel television film Camp Rock and its sequel Camp Rock 2: The Final Jam. ...read more.
Aside from the charities she does, Demi is one of the best pop artists out there nowadays and she has the best vocals of her generation, regardless live or studio. Definitely underrated for a great singer like her.
Demi is the only talented singer to come out of 2000's Disney. The only one that doesn't use auto tune. I know that for a fact that she is very talented.
I love her she is my idol! Shes an inspiration!
I loved Rocker Demi when she released Don't Forget and her Here We Go Again album! Not that I don't like her music now, though! :P
1 Comment
29
David Bowie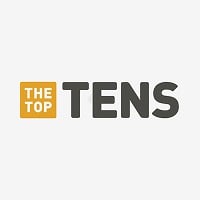 David Robert Jones, known professionally as David Bowie (January 8, 1947 - January 10, 2016) was an English singer born in London, the son of a fundraiser and a waitress. He is credited for his experimental and creative musical discography which has won praise and accolades for many critics and fans. ...read more.
David Bowie belongs near or at the top of lists, such as this. Only Elvis Presley and The Beatles changed the music world of their times on a comparable level with David.

He was the consummate rock performer. Rock historians cannot sum up David's many contributions to the arts. Intellectualls at higher learning institutions still study him. I know that in winter of 2017, some universities featured offerings of taking courses to learn about over 40 year career of David Robert Jones' a/k/a David Bowie, a boy from Brixton England.

I get how this list may make sense to kids, who saw Labyrinth, but never exolored his musicor, or maybe saw videos of some of David's mainstream hits during the mid 80s'.

As a child of the 70s', I know Bowie was a one-of-a-kind artist. A multigenerational love of music exposed me to The Andrews Sisters, Beatles, loads 50s' bubblegum and do-wop, Presley, Dean Martin, Frank Sinatra, Jopllin, lots of Motown, Pink Floyd, Sabbath, ...more
30
Tori Amos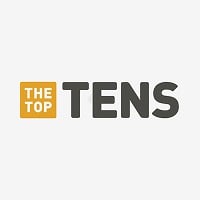 Tori Amos is an American singer-songwriter and pianist. She is a classically trained musician with a mezzo-soprano vocal range.
31
No Doubt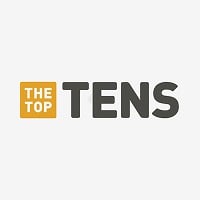 No Doubt is an American rock band from Anaheim, California, that formed in 1986. Since 1994, the group has consisted of vocalist Gwen Stefani, bassist and keyboardist Tony Kanal, guitarist and keyboardist Tom Dumont, and drummer Adrian Young.
32
Phil Collins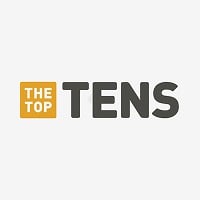 Philip David Charles "Phil" Collins is an English singer-songwriter and musician, who has also worked as a record producer and actor.
33
Electric Light Orchestra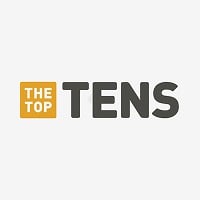 The Electric Light Orchestra are an English rock band from Birmingham. They were formed in 1970 by songwriters/multi-instrumentalists Roy Wood and Jeff Lynne with drummer Bev Bevan.
number 1
This band is severely underappreciated and should be more well known.
34
Toto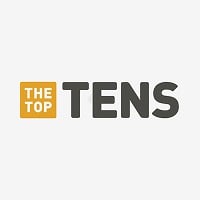 Toto is an American rock band formed in 1977 in Van Nuys in Los Angeles. The band's current lineup consists of Joseph Williams, David Paich, Steve Porcaro, Steve Lukather, plus touring members Leland Sklar and Shannon Forrest.
They deserve to be in the top 5! So talented musicians they worked with so many artists and have so many great songs! They can play whatever you want. Toto has songs of any kind of genres. They are just perfect! - zee_ma
As individuals, the band members' performances can be heard on an astonishing 5000 albums that together amass a sales history of a HALF A BILLION albums. As a band, TOTO has sold over 40 million albums, and today continue to be a worldwide arena draw staging standing room only events across the globe. With over 39 years together and thousands of credits and accolades to their names, TOTO remains one of the top selling touring and recording acts in the world. - zee_ma
A super awesome band with a great many hits which were popular in the charts- 'Africa', 'Rosanna', 'Hold The Line'. Not only have they sold 35 million records but are inspirations to budding young musicians and veteran performers everywhere. These guys were not just pop stars, they were the musician's musician; the cream of the crop from the session playing world, having played between them on over something like 6000 albums in sessions. If you can think of a popular artist from before 1990, these guys will have played and recorded with them.E.G. these guys were practically MJ's band for the entire 'Thriller' album.
... Of course, not that I'm biased being a musician by trade haha
35
Michael Bolton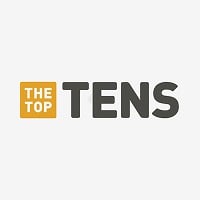 Michael Bolotin, known professionally as Michael Bolton, is an American singer and songwriter. Bolton originally performed in the hard rock and heavy metal genres from the mid-1970s to the mid-1980s, both on his early solo albums and those he recorded as the frontman of the band Blackjack.
36
Tina Turner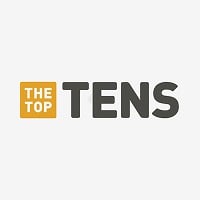 Tina Turner, née Anna Mae Bullock, is a singer, dancer, actress and author, whose career has spanned more than half a century, earning her widespread recognition and numerous awards.
Amazing singer - BlazingParasol
37
Dire Straits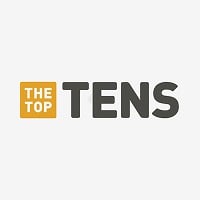 Dire Straits were a British rock band formed in 1977 by Mark Knopfler, his younger brother David Knopfler, John Illsley, and Pick Withers.
38
The Beach Boys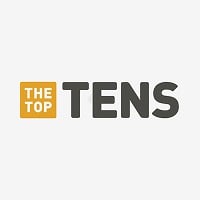 The Beach Boys are an American pop rock band formed in Hawthorne, California in 1961. The group's original lineup consisted of brothers Brian, Dennis, and Carl Wilson, their cousin Mike Love, and their friend Al Jardine.
39
Roxette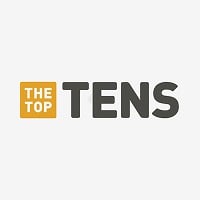 Roxette is a Swedish pop rock duo, consisting of Marie Fredriksson (vocals) and Per Gessle (vocals and guitar). Roxette went on to achieve four US number-one hits with "The Look," "Listen to Your Heart," "It Must Have Been Love," and "Joyride", and nineteen UK Top 40 hits. Other hits include "Dangerous," ...read more.
Great songs and vocals! My all time favorite
An amazing amount of hits! Awesome band!
Roxette is my all time favourite pop rock band ever. absolutely awesome
Great songs
1 Comment
40
Boys Like Girls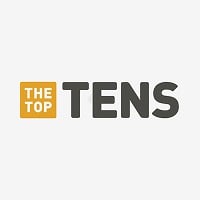 Boys Like Girls is an American pop rock band from Boston, Massachusetts. Formed in 2005, the group gained mainstream recognition when it released its self-titled debut album.
Boyslikegirls is modern pop rock bend with smooth pop rock songs. They guys are very popular in Croatian too.
BOYS LIKE GIRLS DESERVE TO BE HIGHER! <3 THE BEST POP ROCK MUSIC I KNOW
41
Adam Lambert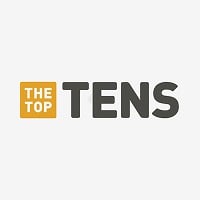 Adam Mitchel Lambert is an American singer, songwriter and stage actor. Since 2009, he has sold over 2.5 million albums and 5 million singles worldwide.
For me he is the best pop rock artist today
He is very underrated. Adam Lambert is really talented.
Favorite singer
42
INXS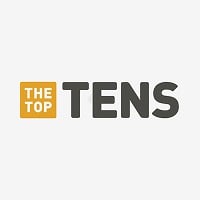 INXS were an Australian rock and pop band, formed as The Farriss Brothers in 1977 in Sydney, New South Wales.
43
All Time Low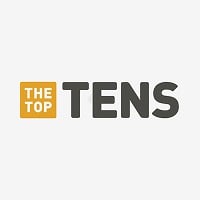 All Time Low is an American pop punk band from Towson, Maryland, a suburb of Baltimore, formed in 2003. The band currently consists of lead vocalist and rhythm guitarist Alex Gaskarth, lead guitarist and backing vocalist Jack Barakat, bassist and backing vocalist Zack Merrick and drummer Rian Dawson. ...read more.
I love all time low. best band everr
Seriously how many times will this world mistake pop punk for pop rock? Just search all time low they pop punk! NOT POP ROCK! Its as simple as that!
Whoa why's All time low 30 it should be 1st or 2nd, come on they are cool
ALT low are the best. Ever.
2 Comments
44
Goo Goo Dolls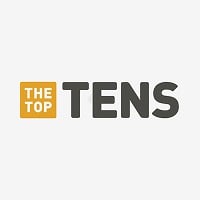 The Goo Goo Dolls are an American rock band formed in 1986 in Buffalo, New York, by vocalist and guitarist John Rzeznik, vocalist and bassist Robby Takac, and drummer George Tutuska.
One of the greatest pop rock bands out there and deserves to be mentioned in this list, at least in the top 20. Their songs are well-written and the music is just amazing!
For some of the reckless voting this band came on 34 while bands those aren't even pop rock came higher than this band - zxm
They are THE pop rock bands, with their multi-platium album Dizzy Up the Girl, that had SO many top 25 hits. They at least deserve a mention in this countdown.
My take is that THE Goo Goo Dolls are just too good to fall at 75 on this list with multi platinum singles and album, they started singing before most of the ones on top of this list even thought of music let alone learn to sing in their showers... hell maybe they even inspired some of these musicians to start singing. I think instead of putting this great rock band this far, just take them off this all together, they deserve a spot on the top 5. Am sure whoever reads this is thinking of Iris right now... the concert in Buffalo... these guys are just hot>>>
45
Owl City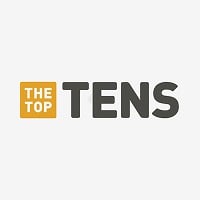 Owl City is an American Synthpop/Electronica project created in 2007 in Owatonna, Minnesota; it is the most successful of several projects by singer, songwriter and multi-instrumentalist Adam Young.
Fireflies is one of the best songs. However, the rest of his songs are a crime against music. Good enough to be top 30 though.
This Band is amazing.
This is just one big joke. How the hell a Synthpop artist be on pop Rock? Anyways, Owl City is amazing, and fireflies is a great song.
46
Kelly Clarkson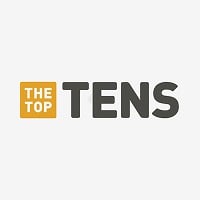 Kelly Brianne Clarkson is an American singer, songwriter and children's book author. She rose to fame in 2002 after winning the inaugural season of the television series American Idol, which earned her a record deal with RCA Records. Clarkson's debut single, "A Moment Like This", topped the US Billboard ...read more.
10 years in the music industry and she is still on top, and unlike most artists out there her songs have actual meaning and are powerful and just amazing to listen to! This woman is wonderful singer and an incredible songwriter! By far the voice of our generation
Kelly is the best, I must say... Both sorrows n rocks r being exposed so good through her songs. She makes our eyes fill up with tears n also make us the rock... Its really great that both of these suits her voice just perfect... :-D
Maria Thomas. ;-)
Kelly is my favorite singer. I got irritated when no little kids knew who she is.
Kelly clarkson is simply the best. That's it
47
Duran Duran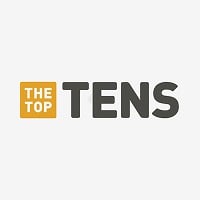 Duran Duran are an English new wave/synthpop band formed in Birmingham in 1978. They were a successful band of the 1980s and a leading band in the MTV-driven "Second British Invasion" of the US.
Andy Taylor very underrated guitarist - PinkF
They are the classic pop rock band! They have inspiring lyrics, great music, and very good combination between rock and pop! Plus john taylor and all the others are cute and beat bass guitarist of all time in this band! Screw jonas brothers
48
Gwen Stefani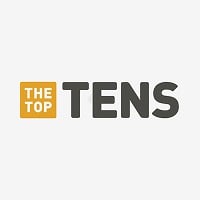 Gwen Renée Stefani (born October 3, 1969) is an American singer, songwriter, actress, and record producer. She is a co-founder and the lead vocalist of the band No Doubt, whose singles include "Just a Girl" and "Don't Speak" from their 1995 breakthrough studio album Tragic Kingdom, as well as "Hey ...read more.
Gwen is now pop, but she used to be ska punk. But she does have a great voice.
49
Tears for Fears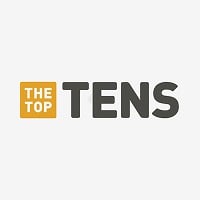 Tears for Fears are an English pop/rock band formed in 1981 by Roland Orzabal and Curt Smith. Founded after the dissolution of their first band, the mod-influenced Graduate, they were initially associated with the new wave synthesizer bands of the early 1980s but later branched out into mainstream rock ...read more.
50
Ed Sheeran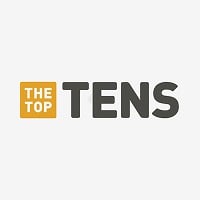 Edward Christopher "Ed" Sheeran is an English singer-songwriter and musician. He was born in Hebden Bridge in Yorkshire and raised in Framlingham, Suffolk.
PSearch List
Related Lists

Best Pop Rock and Hip Hop Songs by Christian Artists

Best Rock, Pop and Metal Music Artists

Best Rock Songs from Pop Artists

Top 10 Best Pop Artists

Top 10 Alternative Pop Artists
List Stats
3,000 votes
151 listings
10 years, 17 days old

Top Remixes (20)

1. Coldplay
2. Phillip Phillips
3. American Authors

zxm

1. OneRepublic
2. Forever The Sickest Kids
3. Every Avenue

ben10kenobi

1. Elton John
2. Bryan Adams
3. Michael Bolton

Metal_Treasure
View All 20
Error Reporting
See a factual error in these listings? Report it
here
.