Best Post Hardcore / Emo Bands
The Top Ten
1
Bring Me The Horizon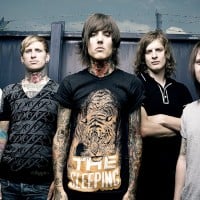 Bring Me the Horizon are a British rock band from Sheffield, Yorkshire. Formed in 2004, the group currently consists of vocalist Oliver Sykes, guitarist Lee Malia, bassist Matt Kean, drummer Matt Nicholls, and keyboardist Jordan Fish. They are signed to RCA Records globally and Columbia Records exclusively ...read more.
They are one of the best hard core bands to ever walk to earth in my opinion. They're old, hard core death metal style and their new, vocal and less scream style are both stellar. Though they may still be finding their sound, people should look into their old stuff too and not just their new, more sing songy stuff I guess
How can I put this delicately, they're AWESOME. Nothing else needs to be said. Perfect guitar and perfect vocals
Great band sempiternal is a masterpiece and to everyone commenting saying they're not emo they most definitely are they started deathcore but they're last 2 albums are definitely emo/post hardcore
And AA started emo/posthardcore with they're first album but transitioned to more metalcore sound
V 5 Comments
2
Asking Alexandria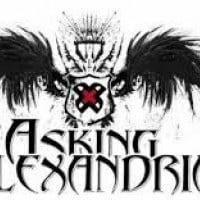 Asking Alexandria are an English metalcore band from York, North Yorkshire formed initially in 2008 by lead guitarist Ben Bruce along with former lead singer Danny Worsnop, bassist Joe Lancaster, keyboardist and synth player Ryan Binns, and current members drummer James Cassells and rhythm guitarist ...read more.
I agree with this, AA is the best post-hardcore band ever. their inspirations will never die!
Yes AA deserves to be number 1 they're just amazing with their new two songs "I won't give in" and "undivided"
Best band in my opinion. Felling in a bad mood, listen to them and they wil make you have a reason to feel bad
V 3 Comments
3
My Chemical Romance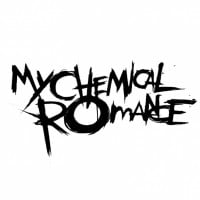 My Chemical Romance was an American rock band from Jersey City, New Jersey, active from 2001 to 2013. For much of their career, the band consisted of lead vocalist Gerard Way, guitarists Ray Toro and Frank Iero, bassist Mikey Way, and drummer Bob Bryar.
My Chemical Romance has to be one of the best bands out there. I don't think you can define them into just one genre though...they've dabbled in a bit of everything, so there's something for everyone!
I do not think they are really Emo and also they have to much musical range as you could define them into one Genre. But they are really good.
My Chemical Romance has been one of my favourite bands of all time. But you can't put them in one genre. Pop punk, Punk rock,Emo, something for everyone!
V 1 Comment
4
Silverstein
Um... why are BMTH and Asking Alexandria the first two? They're both great bands, but this list is for post-hardcore and emo bands. BMTH and Asking Alexandria are metalcore. So I'll vote for Silverstein because this and Sunny Day Real Estate are currently the only bands in the Top 10 that actually are either of those genres.
OKAY... now, Silverstein should really get more attention. "My Heroine" and "Ides of March" are two of the best post-hardcore songs ever written, each being unique and powerful. Shane Told is a terrific vocalist, both singing and screaming. All these other bands... Trying to look "emo"... And all those people who think they're emo just because they wear black and listen to screamo... Sorry, METALCORE. It's all great music, really, but the overall span of music labeled as emo/screamo is NOT what it says it is. Thank you. - ThatStrangeKid42
Nothing and no one can compare to Silverstein. They are the best post-hardcore band there ever was or will be. All of their albums are solid and each CD is better than the next. My personal favorites are of course "This Is How The Wind Shifts" and "I Am Alive In Everything I Touch" They are GOLDEN.
Spelled Silverstein not Silverstien, but their sound is probably has the most meaning and they are very well known as one of the bands with the best lyrics, music is also top-notch
Asking Alexandria and Bring Me the Horizon?._. No
V 1 Comment
5
A Day to Remember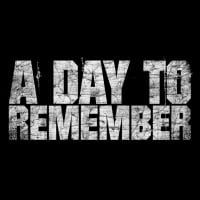 A Day to Remember (often abbreviated ADTR) is an American rock band from Ocala, Florida, founded in 2003 by guitarist Tom Denney and drummer Bobby Scruggs. They are known for their unusual amalgamation of metalcore and pop punk. The band currently consists of vocalist Jeremy McKinnon, rhythm guitarist ...read more.
Why A Day To Remember is number 8? A Day To Remember is number one!
Not a lot of screaming but great vocals and guitar riffs
V 3 Comments
6
Sleeping With Sirens
Sleeping With Sirens saved my life
What the heck sws was one of the bands that saved my life... Why is it not in the top 10?!?!
Sws was the first band I ever knew and when the band broke up,i still though they were amazing untill they came back together((but replaced)).i still love and listen to the music.
Their music helped me stop cutting and I hope I can meet them someday and tell them thank you for letting their music be there for me when no one was for years
7
Of Mice and Men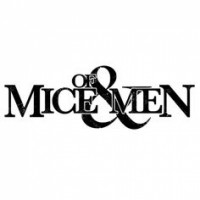 One song puts them here. Product Of A Murderer. Excellent song. If you have not listened to it then please do
V 1 Comment
8
Sunny Day Real Estate
SDRE have been my favourite band for a long time, they are real emo unlike all these other bands such as "Bring Me The Horizon" and "Asking Alexandria" which is actually deathcore music, NOT emo. Some people need to get their facts right because they do not know what emo is. Poseurs.
My favourite band and the only REAL emo band in the whole of the top 10 list. Some people clearly need to get some education. - YourGothicNightmare
This is the only actual emo band on this list. Why are they down here so low? Are you kidding me?
What! I read the title with the actual shortened name of the genre, so I was expecting bands like this Texas is the reason, Mineral, cap'n jazz, Matt Elliott, Owen, Americ anfootball (yes that is the correct spacing not a typo) this town needs guns, and chinese football. Instead I found this which is almost as terrible as the list titled greatest emo bands.
V 3 Comments
9
Senses Fail
By far my favorite band of all time.
Buddy can pull off some insane screams and keeps me wanting more.
One of the best bands and most lyrically meaningful of all time
V 1 Comment
10
Parkway Drive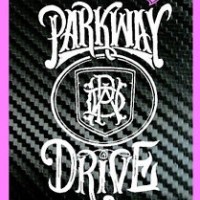 Parkway Drive is an Australian metalcore band from Byron Bay, New South Wales, formed in 2003. As of 2015, Parkway Drive has released five full-length albums, one EP, two DVDs, a split album and one book, titled Ten Years of Parkway Drive.
Excellent guitar riffs and intros. Makes emo music have a good side
The Contenders
11
Attack Attack!
The combination of electronica music with the screaming makes a great song and that's exactly what they do
V 1 Comment
12
Etienne Sin
This guy rocks! Makes the best songs ever that actually make sense! Definitely amazing! Nice vocal range too
Awesome guy. He can vary his screams in different pitches and boosts the song up by a lot.
13
The Plot In You
Amazing band with amazing lyrics and meaning.
So good they're on here twice
14
We Came As Romans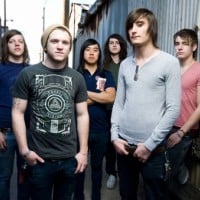 We Came as Romans (abbreviated as WCAR) is an American metalcore band from Troy, Michigan, formed in 2005. The band has gone through one name change and multiple lineup changes, and signed to Albany, New York label Equal Vision Records in 2009. We Came as Romans is managed by Outerloop Management and ...read more.
Just like attack attack!. Joining electronica with post hardcore is a great duo
15 Snow White's Poison Bite
16
Chiodos
They are the best. The keyboard playing makes them stand out from other post-hard-core bands.
I love them. Yeah baby
17
In Dying Arms
Amazing band from baltimore
18 Woe, Is Me
19
Hawthorne Heights
This band is textbook, emo but of course the overrated bands like BMTH and Asking alexandria are the top rank, they're not even emo I like their music but I feel like they're attention drowns out the other good bands
20 This Is Our Year
PSearch List
Recommended Lists
Related Lists

Most Talented Post-Hardcore / Hardcore Bands

Top 10 Post-hardcore / Metalcore Bands

Top Ten Post-Hardcore Bands of All Time
Best Obscure Screamo/Post-hardcore/Metalcore Bands

Best Technical Heavy Metal / Post-hardcore Bands
List StatsUpdated 22 Feb 2017
300 votes
143 listings
4 years, 14 days old

Posts
Error Reporting
See a factual error in these listings? Report it
here
.