Best Premier League Managers of 2013-2014
The Top Ten
1
Jose Mourinho - Chelsea
The amazing manager. Taking the team for 3 years. But leave his love for the fans forever!
This guy is a phenomenon taking chelsea to the 1st place without mata and drogba manages the team as it the game is only set by him made eden hazard the best player in epl also won 5 titles in just 3 years for chelsea and won a treble with a team like inter milan and also won UCL with porto.
You have a great perfomance
Jose mourinho must and forever will be the best coach around the world, because what he have done since the begining of his career, he worked for porto, interMilan, and so, and in spain he was a very great coach, that's why today real madrid plays in high level of football.always mourinho the best " the special one".
2
Arsene Wenger - Arsenal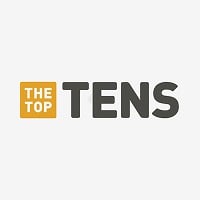 All this years of coaching arsenal and this is what he gets 3rd place people who are making these should do better than this he is completing task no other coaches would do, his teams are full of youngsters but look where that took him 4th from premier league he should be the number 1
An incredible man who has achieved the impossible which is impressive
Considering he came here without a cv
With all the sales done by Wenger, no team or coach will ever do what his incredible men under his watchful eyes did. Bravo WENGER. you should be number 1
Sells all the best players such as henry, van persie, cesc, campebell, nasri and, pays players economical wages as opposed to the inflated wages, buys only when it is absolutely necessary and for that matter does not panic buy and yet still challenges for the honours of the best league in the world
He did not sell them. Other teams brought them. Arsene Wenger would never sell those players.
3
Brendan Rodgers - Liverpool
To have done what Brendan has done in such a short stint and without the riches of the London & Manchester Clubs is testament to his pedigree!
Should be 1ST. Handled controversy well, great philosophy
He is the first and best Coach in English Premier League 2013/2014 we love you Brendan Rodgers
Just look at liverpool after he takeover, and you know the reason.
4
David Moyes - Man.utd
Thanks Fergie for 26 years of brilliance. Heres to another great manager. We love Moyes!
It's time 4 moyes 2 show what he's worth... I think with time he could be great. I'm a man you fan and I urge all my fellow supporters 2 have faith in him (even if times get tough! )
Moyes is by far the best manager looking into his past with Everton and now MAN United, he stand a very good chance.
David moyes are pest manager in the wold
5
Roberto Mancini - Man.city
Hate him but he is a good manager of course I'm a united fan - 06js08
6 Roberto Martinez - Wigan
7
Tony Pulis - Stoke
Look at stoke, not much money, few high quality players, but look at how well they still do, how even a big team playing them can't relax in any stretch. Managers like tony get overlooked just because he manages a small club.
8
Sam Allardyce - West Ham
Sam is the worst coach dick heads
9
Andre Villas-Boas - Spurs
ANDRE VILLAS BOAS TELL ME A STORY PLEASE LEAD TOTTENHAM HOTSPUR TO GLORY WILL YOU TRY YOUR BEST TO DO IT YES YES YES 2013 2014 SEASON BELONGS TO COME ON YOU SPURS SOLDADO IS THE BEST
Brought spurs to be a truly top class club
He got sacked by tottenham
10
Alex Ferguson - Manchester United
Sir alex ferguson is the best manager in the world
The Contenders
11
Michael Laudrup - Swansea
He will be massive in the future with many big clubs clamouring for his services.
12 Mauricio Pochettino - Southampton
13 Paul Lambert - Aston Villa
BAdd New Item