Genesis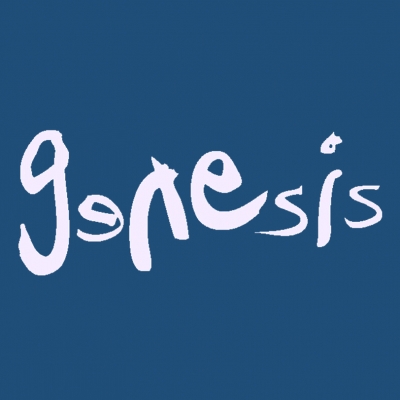 Uploaded by BKAllmighty
Info
Genesis are an English rock band formed at Charterhouse School, Godalming, Surrey in 1967. The most commercially successful and long-lasting line-up includes keyboardist Tony Banks, bassist/guitarist Mike Rutherford and drummer/singer Phil Collins.
Comments
Top
Popular
Newest
Trespass to Seconds Out is an amazing run of albums. Peter Gabriel is in my opinion one of the greatest singers in the history of rock. And Phil Collins' drum playing on those albums... Certainly the best prog rock drummer after Mr. Bill Bruford. He is just a beast and isn't just hitting the drums. He plays clean runs in some of the hardest time signatures. Genesis like other prog rock bands has extremely talented musicians. Pink Floyd is overrated as hell. The most talented members in that band were David Gilmour and Richard Wright (RIP). They made good music but it wasn't exactly what I would call prog. They were art rock, and had some prog songs (Animals), but were more psychedelic and experimental. Rush became hard rock when they made Moving Pictures. I'd say the top 3 would be Genesis, Yes, and King Crimson. But this is all my opinion.
Genesis is one of the most underrated groups in Rock. Every member has gone on to produce solo albums. Phillips was the first to leave to pursue a solo career in 1970 and made 4 solid albums. Gabriel was the next to leave and achieved epic success. Hackett was talented guitarist and the 3rd to leave to try his hand at a solo act. The remaining 3 members Banks, Collins and Rutherford relaunched the band to become bigger than they ever were. Regardless of this new success, they each made their own solo albums. Mike and the Mechanics made the charts. Collins is a rock phenom. The solo albums made by Banks like Phillips are crafted works that never got much traction in the industry. There was so much musical depth in the group. Few other bands have as much talent among the members.
Holy crap where to even begin with this band? First off, they began in the prime of progressive rock. Bands like Yes, Jethro Tull, King Crimson, and Pink Floyd were all emerging at this time. Genesis stood out because, like many progressive bands at the time, every album had it's epic ballad. Genesis mastered that. Every single ballad they put on every album was lights out, melodic, orchestral, beautiful, intense, and plain fun. A story in every single one. Selling England by the Pound is the best album in their Peter Gabriel era and Supper's Ready was the best ballad.
Rush and Dream Theater?! Goddammit guys, look to your roots. The bands that defined prog and brought NEW ideas to the table, instead of mining what the '70's bands have done. Rush is just combining the whimsy of Genesis with harder stylings of Yes, while Dream Theater is just a "harder" version of mid-70's King Crimson, without the improvising ability but with "shredding". All hope for Prog Rock is lost if this is really popular opinion. Genesis is my favorite because of the consistency of albums from Nursery Cryme to Winds and Wuthering, the best stretch of albums in Prog history. But it could have as easily been King Crimson.
This band will live forever like classical music. Every musician is a composer and had a successful solo career. I am talking from 1970 to 1980. Here no band can compare with them, they are just perfect. Pink floyd is a super commercial band, it is normal they have such popularity, but to compare the wall with the lamb lies down on broadway is a vulgar joke! Any real genesis fan understands what I am talking about, he knows his ears are just refined.
Not in the top two? This is ridiculous. These guys were one of the defining pioneers of the genre. The consistency of there albums from Tresspass to Wind and Wuthering was one that was more than a match for there progressive brethren. The sheer virtuosity of each member is of such high levels that only a scarce few have been able to match. Tony Banks himself may be the most talented "pop" keyboardist in history...
And don't get me started on "Selling England by the Pound" (one of the greatest prog albums ever, possibly the greatest), "Supper's Ready" (the greatest prog epic") or "The Lamb Lies Down on Broadway" (The greatest rock opera).
Also they invented the modern pop song, but that's not important... - theodorestone
Genesis... Oh genesis... They did not get the airplay for their brilliant 1970-75 works. Which is fitting because no way the masses would appreciate such complex lyric and music arrangements.. Pick any album in that time frame, keep the lyrics handy and begin the Genesis experience...
Pink Floyd and Rush over Genesis and Yes? That's preposterous. This is not of who sells more records. It's about who recorded the best music.
These guys are amazing from trespass to abacab firth of fifth is flipping amazing! GENESIS IS THE GREATEST BAND EVER TO EXIST
The kings of progressive rock. King Crimson may have started it all, but Genesis perfected it and has never been surpassed in the following 40 years.
From the elaborate complexities of the 70s to the Beatlesque simple-yet-complex nature of the 80s, Genesis are the true top dogs of prog. Pink Floyd have the masterful integration of psychedelia and Rush have the hard rock DNA that made them both favorites of the mainstream, but in terms of progressive rock on its own, you can't beat the run that Genesis had from Nursery Cryme to Wind & Wuthering. Even when they went pop, they let more prog show through than Floyd or Rush tended to on their proggiest albums. Even an album like Abacab, which I will admit is not prog outside a couple songs, is highly experimental and artistic.

Genesis, Yes, and Crimson should all be the top three. The order doesn't really matter they all could have a good case made for number one, but they're way better progressive than Floyd and Rush.
Nobody like them, I'm so sorry for the Pink Floyd, but listen to the keyboard solo in "In The Cage", listen to the opening of "Firth of Fifth", listen to the lyrics and the instrumental of "The Cinema Show", what a band!
Genesis is one of the best bands ever, I think that Genesis is like a perfect band, with perfect musicians and perfect lyrics.
I think the reason I like Genesis so much is because they strike me as very young and they rely more on emotion and creative chord progressions than technical skill and pretentiousness.
The best prog rock band and the in my opinion the best band of all time. I can't think of any other band who composed as many masterworks as Genesis did. - PlanetDeadwing
My favorite is Pink Floyd, but Genesis are a very, very close second.
Other than Zeppelin, Genesis is the greatest band of all time!
The father of prog, other bands might release some better music but Genesis is always at the heart of it.
Was at cleveland public hall 11-25-1974. Was so lucky to see The lamb lies down on broadway. Truly the finest concert that I have ever seen.
At 60 years now, my wife says that she is tired of spending a fortune to see old men who can't sing anymore! Anyway porcopine tree is great for now.
Well, while I can still HEAR!
My vote goes to Genesis, even though Pink Floyd is my favorite band. Genesis is severely underrated and deserves way more recognition.
Genesis is the greatest band ever, really! Everything about their sound was amazing!
Genesis=breaking new ground, breaking all the rules. They were the quiet rebels of the rock industry. Gentlemen to the end, they defy every stereotype out there. Genesis deserves to be number one. If you have any doubts, listen to "Suppers Ready," and "Dancing with the Moonlit Knight."
I could care less about the Peter vs, Phil debate. I actually enjoy both of them in their own unique way.
Without them there be no Rush. Trespass through Wind and Wuthering best seven album run of any band ever.
My favorite is Pink Floyd by half a centimeter. Genesis is a very close second though. I love their stuff.
Genesis from 1971-77 is absolute musical bliss, and that's coming from a musician and avid prog rock fan.