Best Progressive Rock Bands
fortnight
The Contenders: Page 4
61
3
The ability to take an acoustic guitar in conjunction with metal and use it to bring ones ears to musical euphoria deserves to be near the top.
62
Coheed and Cambria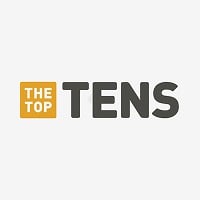 Coheed and Cambria is an American progressive rock band from Nyack, New York, formed in 1995. The band consists of Claudio Sanchez, Travis Stever, Josh Eppard, and Zach Cooper.
No other band has ever "hit the mark" so to speak with my musical style so well as Coheed. Honestly after hearing these guys few bands even come close. Not only is Claudio Sanchez the biggest musical and lyrical genius I've ever had the pleasure of hearing, but the entire band works so well that you can't help but feel it down in your soul. On top of their absolutely amazing riffs and solos all their alblums tie together and tell the story of Claudio's futuristic comic the Amory Wars (Coheed and Cambria are two AI characters that have been given false memories of being husband and wife). They literally cover every end of the spectrum of rock from soft, to punk, to progressive, to hard and verging on the brink of metal. Infact, they have even been said to have created a new genre that many call "new progressive" This band is SERIOUSLY amazing and SERIOUSLY under appreciated. The only band that even comes close to their level of epicness is Iron Maiden.
Should be number two on the list after rush. Unbelievably talented and very consistent band in the amount of amazing songs they have. Have not found a bad song yet, and I have almost all their albums. Very tight group and also include fantastic novels to go with each album. Bit shocked why it's so far down, even below bands which aren't even progressive at all (muse, radiohead). Should be in top 5 for sure
Well apparently only worn out old 70s band can get into the top ten. No offense to bands like Pink Floyd or rush, which I think are great band as well, but cohere and Cambrian tells a great, epic story that is epic in scope, and has phenomenal lyrics, music. One of my favorite bands if not my favorite.
The Mars Volta #1, Coheed & Cambria #2.
V 4 Comments
63
Procol Harum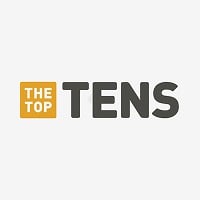 Procol Harum are an English rock band formed in 1967. They contributed to the development of progressive rock, and by extension, symphonic rock.
Listen to side 2 of their 2nd album. The over 20 minute In held twas I in. This and The moody Blues and I am the Walrus came out at the same time and was the birth of progressive rock, Sorry but this occurred before almost all of the other entries.
64
Karnivool
Best thing to come out of Australia in a long time. So underrated, they are super talented. Check out Asymmetry, it's awesome, but nothing goes past Sound Awake!
They deserve to be in the top 10 definitely. They have a completely new sound. I love Pink Floyd, Rush, DT and PT too, and this is right behind them.
Underrated masters of they're craft. They bend melodies in such a beautifull and unique way it's rediculous that they are so unknown.
V 1 Comment
65 Manfred Mann
66
Mike Oldfield
Definitely listen to Tubular Bells. One of the best tracks I've ever heard.
A real inspiration and perfect style...
67
Hawk Wind
Britain's Grateful Dead- not in terms of style: Hawkwind have their own imitable style, soaked in homemade westcountry scrumpy, but in terms of their ongoing commitment to the ideals of the 60's and 70's, and their massive army of committed space cadet fans. "Hurry on sundown" says it all.
68
Spock's Beard
"What makes a dream so many different from the other dreams? " Maybe Spock's Beard! Starting a career with a 16 minutes long song ("The Light" in an album where all the tracks are as long easy, but Neal and Alan Morse (the beautiful voice and the killing guitar), Dave Meros (the virtuosic bass) and Nick D'Virgillo (the drummer everyone dream of) succeed. And later joined by the fantastic keyboardist Ryo Okumoto they followed a bright career!
69 Nektar
70
Symphony X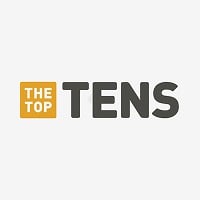 Symphony X is an American progressive metal band from Middletown, New Jersey. Founded in 1994, the band consists of guitarist Michael Romeo, keyboardist Michael Pinnella, drummer Jason Rullo, lead vocalist Russell Allen and bassist Michael Lepond.
This should be way on top of the list. One of the most incredibly mind blowing bands ever to happen to humanity.
43 you must be kidding me, this band are Number one best ever! What happen to your taste in music!
Outstanding band! At the top with Dream Theater! They just needed more marketing to get out there!
How is this not one of the first?
V 2 Comments
71
Haken
Unique sound, huge amount of talent and new ideas all wrapped up in complex refreshing songs covered by a sweet layer of a humoristic attitude.
These guys are absolutely amazing. Best prog coming from the 21st century in my opinion. Aquarius and Visions are masterpieces...
Amazing sound, wonder why bands like these do not become as popular as Dream Theater etc.
Probably the best progressing rock group operating today
V 3 Comments
72
Anathema
These guys are so awesome everyone would love if they heard it. You have to listen to them a few times to really get it as you do with many bands. They are brilliant musicians with wonderful voices they evoke such emotion into their music it's beautiful. My kids know all the words.
This band is so underrated as I see it in #93. People please give this band a try. They have everything. Lineup, music, lyrics. Songs like untouchable, The storm before the calm, Are you there? , etc are unbelievable.
These guys need to be a lot higher, if for "We're Here Because We're Here" alone.
Really great band and it's so underrated it should be somewhere with Pink Floyd but I guess it's because they're not old as those guys my favorat song for them is flying
V 5 Comments
73
PFM - Premiata Forneria Marconi
Perfect Formula Magical a sound for ever I could not understand Heavy Rock 2 Rush and 3 M. theater could not compete with such music
Stars from Italy - land of Ferrari, Masarati, Armani, Prada, Dolce and Gabbana - but who'd have thought such an excellent prog rock act. Try the music from mid-'70s, King Crimson, Genesis, ELP have very stylish company in PFM.
V 3 Comments
74
Between the Buried and Me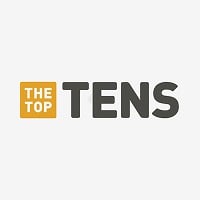 Between the Buried and Me is an American progressive metal band from Raleigh, North Carolina. Formed in 2000, the band consists of Tommy Giles Rogers, Jr.
75
Big Big Train
Agreed, English Electric part one and two are stunning. They carry you back to industrial revolution England- and there is a musical beauty that runs through this that owes a lot to Tull and XTC, but there's so much more. the sort of albums you copy and press on every friend you have because "you need to hear this".
English Retro-Prog band which gets better with each new album. They carry forward the 70's prog of Genesis and Yes. Their sound is melodic and very atmospheric.
Great band. Lead singer sounds like a mix of Steve Winwood and Peter Gabriel.
Best prog rock band of the modern day. - TheAwesomeBrosVotes
V 1 Comment
76
Glass Hammer
Just a bunch of Yes-copycats, not that special
78
Le Orme
One of the best Italian prog rock band
79
Kingcrow
The best progressive band coming out from Italy in recent times, Kingcrow is in between prog Metal and Rock with tons of other influences.
80 New Monsoon
PSearch List
Recommended Lists
Related Lists

Top Ten Most Underrated Progressive Rock/Metal Bands

Top Ten Most Underrated Progressive Rock Bands

Top 10 Most Progressive Songs by Bands That Aren't Progressive Rock

Best Progressive Rock/Metal Bands of the 21st Century
List StatsUpdated 21 Jul 2017
6,000 votes
176 listings
9 years, 217 days old

Top Remixes (48)

1. Pink Floyd
2. Genesis
3. The Mothers of Invention
mwinstanley

1. Genesis
2. Yes
3. Pink Floyd
Diablobub666

1. Porcupine Tree
2. Rush
3. Pink Floyd
stingfire
View All 48
Posts
Error Reporting
See a factual error in these listings? Report it
here
.