Tool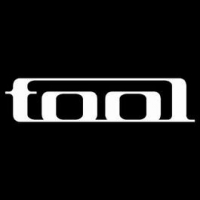 Found on misterdecal.com
Info
Tool is an American progressive metal/alternative metal band, that was formed in 1990. ...
read more
.
Comments
Top
Popular
Newest
Tool like Yes, PF, Rush are uniquely brilliant and No one else sounds like them. I can listen to any of their albums repeatedly (and have done so since their release. They are flawless live as well. Genesis went to the crapper long ago when Gabriel left and became commercial if not "poppy". Yes did it too but was at least tolerable. Whoever created this list doesn't fully understand what prog rock is. The Dead? Lol. Where's Utopia? Have you not heard the self-titled album? It is only 2nd to 'Dark Side...' re best prog albums of all time. As great as Todd Rundgren was in his other genre efforts, Utopia was his brilliant peak. Triumvirat's 'Illusions on a Double Dimple' is excellent as well.
Tool is an amazing band, they put a load of work and thought into their songs and albums. Whether you're listening to lateralus or undertow, it's amazing how much effort and detail they put into their music. Their newest album (2006, I know) is a modern classic, critically acclaimed, and all around original. Here's hoping to a spot at number one and a new album!
What whats wrong with you guys? Tool should be all the way in the top ten, at least 7, way better than porcupine tree, and only following King Crimson. Nobody absolutely, noband did an album like Lateralus, it's the revolution of prog rock, even Fripp saids the band influenced him and that he is a fan of them
Took the time and listen to every band on this list I didn't know of and with the exception of floyd and rush no other band comes nowhere close to what tool sound like or represent... And that sucks cause I was looking forward to finding a new love between the long tool droughts.
For me Tool is simply the best band I've ever listened to, not only in the progressive rock or rock as a whole. Full respect to every other band on the list here, but those 4 studio albums from Tool, to me are from another world.
Should be number one, collectivley the greatest band ever, danny carey is the greatest drummer of all time, leagues above peart n portnoy and thats the truth
Tool doesn't have enough music to be in the top 5. It has been 10 years and counting since they released an album. They are unique without a doubt. They are the darkest band classified as prog.
Tool is one of those bands with a sound only the original band -Tool in this case- can produce. Besides that their music is innovative, original and never gets boring.
Never heard something like Tool before. Their songs and lyrics are so critical and deep. Moreover they have so much atmosphere.
They are truly a heavier and more disturbing version of Pink Floyd. They are definitely the most progressive band of today. - GuitarGodSam
Maynard's vocals are so great I names my cat after him... LOL!
Pink Floyd is rightfully in its place as number 1, but these guys are easily the 2nd best prog band ever.
Definitely the greatest Progressive Rock Band Top 5 Should Be In This Order:1.Tool 2.Pink Floyd 3.Rush 4.King Crimson 5.Jethro Tull
No band makes me feel the way tool does...And I love King Crimson, Porcupine tree and Genesis!
Tool! I can't't believe it's so low on the list. I must at least be one of the top tens. Their talent and knowledge about progressive rock is exceptional! I hope that in the future, I'll see them higher on the list.
Please be number 1 when I check back in a little while.
Probably one of the most unique bands ever
They put prog-rock/metal on next level
What! Tool deserves to be at least in the top 5!
Amazing band. Every time I leasten them discover new sound. Very complex and deep lyrics. Bass is one of the best in the genre. Love their live performance, as well. Defenetly desorve to be in top 5!
Strong groups are mode of strong individuals. This band is formed by four geniuses that together create true art. Strong, complex and meaningful. Listening to them feels almost like a religious experience. Don't try it on drugs unless you want to become irrationally in love with them.

Best band ever.
Related Lists
Top 10 Tickling Tools and Methods
Best Microsoft OST to PST Conversion Tools
Top Ten Free Translation Tools
Best Tool Albums