Yes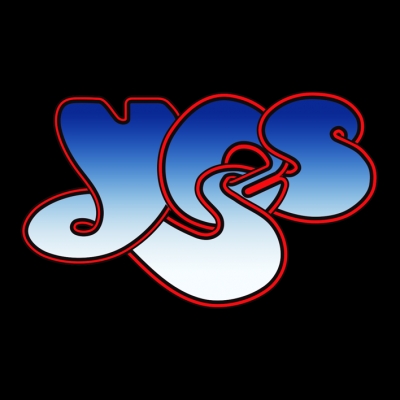 Uploaded by BKAllmighty
Info
Yes are an English rock band formed in 1968 by bassist Chris Squire and singer Jon Anderson. They first achieved success in the 1970s with a progressive, art and symphonic style of rock music.
Comments
Top
Popular
Newest
Up until 90125, the big dogs of progressive rock. Anderson best vocalist, Squire best bassist, Bruford, Howe and Wakeman all gods. I'm Canadian and should be voting for Rush, but Yes are their superiors in every way. From The Yes Album to Going For The One they didn't lay a foot wrong and, as someone else has posted, wrote the three high water marks of the form with Close To The Edge, Gates, and Awaken. Sorry, no contest. Genesis #2, King Crimson #3.
Unique and multi-talented, Yes have managed to blend power, innovation, subtlety, harmony and progression. Sometimes down but never out, they have proved to be durable and endearing. As a live act they were thrilling and personable, always communicating with (and not down to) their audience; there was always a lot of humour in Jon Anderson's verbal intros. Simply THE prog band.
Although maybe not as popular, for the most part, as the three bands above them, they were more consistently "prog rock." YES in some ways deserves more attention. One of the pioneers of the genre they had a rare ability to make music that was very captivating and melodic and yet often challenging and adventurous at the same time. Their most essential albums are "Close to the Edge, ""Relayer" and "Fragile" but pretty much any of their albums from the seventies are worth a listen for fans of progressive rock. An essential band in the genre and one that more younger prog fans need to explore.
Yes' most essential album is Tales from Topographic Oceans. It should never be left out. - Crwth
What? Yes should be at number one, all of the above are good but not as god as yes! They are the best! They are so creative and it is an out rage that they are number 7, more creative than any of these fantastic bands, they are good but yes edges them slightly
Even though I entered the world of Prog through means of other bands such as Dream Theater (which is still to date my favorite band of all time), as far as strict prog rock goes, it was not until I finally encountered Yes, that I came to find love with prog rock's purest soul. The classic one. The one that really inspires great things just by listening to it.
The best progressive rock band in my opinion. Their best years 1971-1977 are absolutely mind blowing. Pink Floyd is great, but a lot of their stuff is experimental and art rock. Rush never really caught me as much but they went to more of a mainstream hard rock with Moving Pictures. And also, why isn't ELP above Porcupine Tree?
Yes with Ian Anderson, Rick Wakeman and Steve Howe is the best progressive rock band. Pink Floyd is experimental rock band. Genesis was ehe best band but when Peter Gabriel left the band lost a lot of creativity, musicality and harmony. Emerson Lake & Palmer, for me, is at the same level of Yes. I really like Dream Theater, Porcupine Tree, Riverside and others but these bands represent Progressive Rock bands of the new generation and therefore incomparable bands of the 70s.
Yes music, particularly from the 70s will become Classics. It is already being performed in schools. Yes with Jon Anderson, Steve Howe, Chris Squire, Rick Wakeman and Alan White was the perfect line up but unfortunately can never reform. The latest Yes line up is a poor cover band.
Let me help some of the posters here. Yes #1, Genesis #2, King Crimson #3, Jethro Tull #4, annnd... whatever else you want.
Without any doubt, theirs is a spiritual journey through music a tour de force of musicianship all with, as the name implies a positive outlook.
Yes is the clear winner for the Prog Rock battle. Perhaps they didn't compromise on the genre to be the most popular choice. The musics the band produced for nearly 50 years has been complex, enjoyable, and satisfying.
Yes epitomized progressive rock with their intricate musicianship, elaborate song structures, and cerebral (if not enigmatic lyrics). The Yes Abum, Fragile, Close to the Edge, Tales from Topographic Oceans, Relayer, Going for the One, and even the derided Tormato and controversial Drama albums represented the pinnacle of progressive rock music, and served as blueprints for subsequent bands of the genre.
Yes is one of the most pure prog bands out there. Where other bands have gone from different genres (King Crimson for example) they have almost never moved onto any other genre then just pure prog. With the exception of some of their later albums.
Yes is by far number one. not four. Nothing compares to the musicianship of yes. I also have them to thank for the song that brings me the most happiness. Astral Traveller
Best progressive rock band I've ever heard. It isn't the same as it was before, but still, I've always enjoyed their music. It uplifts me and makes me feel blessed to be alive.
Number 4? They should be number 1. Anyone who thinks Rush is the greatest prog band(or Pink Floyd for that matter)needs to hear Yes. I suspect a lot of younger folks pass on this band without knowing much about them if anything at all. You really need to hear them and stop listening to your friends who direct you towards only newer stuff like Porcupine Tree or Dream Theater or Tool. This is the real deal folks and it doesn't get any better than Yes. If you don't know Yes you don't know prog.
Tales from Topographic Oceans should be enough to explain why Yes is the best prog band of all time
Really when it comes to progressive rock the only question should be Close to the Edge or Supper's Ready. In my opinion those are the two best progressive rock tracks of all time. In my case, I will always go with Close to the Edge.
One of the most influential and important progressive rock bands of all time not to mention one of the most popular.
Yes should be in the top 3 with Pink Floyd and Led Zeppelin. These are the groups that invented and shaped progressive rock.E.L. - An Old Hippie the
This is bollocks! Pink Floyd are overrated and Rush ain't that special. I'd accept Crimson or Genesis above Yes but none other than them. You guys should really LISTEN to ALL these bands before voting. KANSAS is just as good as Rush if not better (same style, more solid ensemble, way better songwriting and vocalists)and you guys are leaving out bands lik Camel or Jethro Tull. You are definitely missing out!
Yes should be 1 or2 on the list who ever made this list should listen to more music
Yes should be no. 1. Close to the Edge is the greatest progressive rock album! Hands down.
They have more interesting compositions than Pink Floyd
This IS progressive roc, at its maximum glory! This band is very underrated.
Related Lists
Best Songs From Yes's Fragile
Best Songs from Yes's Relayer
Best Songs from Yes's Tales from Topographic Oceans
Best Songs from Yes's Tormato