Best Punjabi Rappers
the punjabi rapping trend is a kind of new thing to teenagers/rap lovers...they are through out the world but mostly in asia, lets see the top ten list of them agree ok not agree vote and make the topper of your demand.......
The Top Ten
1
Bohemia
He is the best punjabi rapper... Though he is called the punjabi rap king

The real king rapper of punjabi... No one is better then him in punjabi rapping
He is the best Punjabi rapper and his Bandokan-dsi is my favorite rap rp bohemi rocks its looks like he beats every one. I love his raps.
Bohemia 'PIONEERED' Desi Hip-Hop, so the credit should go to him without any confrontation. This guy lives the same culture which he pictures in his rocking songs. He is different in each and every aspect from any other rapper, he is a born rapper.
2
Honey Singh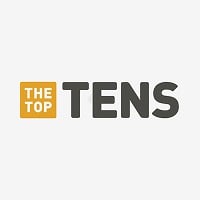 Hirdesh Singh, known by this professional name, Yo Yo Honey Singh or Honey Singh, is an Indian music producer, Indi-pop singer and film actor.
He is the best and can make many great hit songs with billy x, bohemia, kamal raja they should be one and challenge the other country;s rappers
Great rapper he is excellent rapper everybody is kids in front of him in my opinion he is the greatest rapper in world
Great rapper.. He is excellent everybody is kids in front of him. Yo! Yo! Honey singh! Love his rap and music. I'm just loving him..

"kudiye ni tere brown rang te munde paat te ni sare mere town de" excellent line because girls of brown colour are more hot, sexy and cute than white


3
Billy X
His voice and lyrics are awesome he's just amazing and that's all I can say No words for him ;)
Number 1 is just the place for him
This guy has got some real awesome rapping skills! The rhythm, rhyme and delivery is plain amazing!
Billy-X rocks... He is just awesome... He's not only best punjabi rapper, he's the best singer in the world as well... Keep rocking Babar Khan aka billy-x
He is best from all of the rappers his voice is good than honey singh if honey singh billy x make songs they will be mind blowing
4
Raftaar
Very nice rapping style... Keep up... //
Awesome style of raping
Great rhymes and style
He is undoubtedly the BEST! His raps are wacky, crazy and unique. Most importantly.. They're original!
5
Rap Engineers (group)
They are best in pashto rap
Just 6 songs but good
They are break are records in future
Engineers are always excellent rappers
6
Imran Khan
His songs are awesome but where is he goes. The latest songs of this guy are not available at any place.
The Best Of Awl! Even though he sings using autotune but still love his songs!
The best artist love his songs, his lyrics and specially his voice...
His New Single IMAGINARY was Above all Songs in the World
7
Ali Kaz
His freestyle is on a very good level
Hats off for this guy on fauj the javan song
SICK FLOW
Top Rap Songs of Ali kaz
1- fauj the jawan - Ali kaz
2- Veri Punjabi Rap - Ali kaz
3- Karna nai pyaar - Ali Kaz
4- dil rovay - Ali kaz
5- breathless Punjabi rap - Ali kaz
6- intashar - Ali kaz
7- azadi - Ali Kaz
8- Pakistan Zindabad
8
Badshah
He is best, a very few people know that he has written most of the songs of po po honey singh! Recognize his talent, he is best.. And worth number 1 psition
Is a god no yar it as so good rapper
Good in future at the place on 2nd or 3rd
Badshah is really damn n super rapper n lyrics writer
9
D Beam
D beam all rappers are best
Awesome rap listen to the north side. You will definitely love it
Desi beam is best than any
The group is also best...
10
Bilal Saeed
Bilal saeed is my best singer
Bilal saeed you are my favourite
Most successful singer in some days
BILAL YOU HAVE A BLESSING VOICE. I LIKE YOU VERY MUCH. YOU ARE MY number 1 SINGER
The Contenders
11
N Krazy
I guess he is better than all mentioned here. Must Check.
12
Falak
Superb looks and superb voice
His songs are great
Tight garay phenkta eh, mast beat mast sang
Very good look and super voice
13 Bali Desi Rapper
14
Akshay Kumar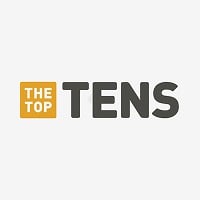 Rajiv Hari Om Bhatia, better known by his stage name 'Akshay Kumar', is a Canadian actor, producer and martial artist who has appeared in over a hundred Hindi films.
He is Good with bohemia..
Real superstar all in one
He is good in party all night
Real hero all in one
15
Ikka
I like Ikka Singh, he's the best wrapper in the world, he's a great rapper. I like their song "Half Window Down".This song's related to many of my beautiful memories. I will never forget those memories.
Are bhai pink vodka fabulous
His resently rap with deep money was rock the floors and he is a good person I know him last 9 to10 year
Ikka is unique and very good desi-hip-hopper
16
Willy Malik
Why he ain't on the list maan
Awesome lyricist... Well he is better at English lyricism
Just read his freestyles on the internet... Good lyrics
I've heard him that he's an undergroung emerging talent... I just heard his song smokin kills... Nice song
17
Kamal Raja
Awesome grip on Rap :* in love with his style... Rising rapstar K. R
Good kamal raja big fan one day quickly come kamal raja world number 1 rapper
Awesome singer and the videos are according with the songs. Very good rapper and stylish singer
He is the only rapper who is honey singh
18
Bally Sagoo
Bally sagoo na tere jeya hor disda
Back stage mia nu millan aya bally sagoo
11 de shati 36 d chest bali sagoo is the best
No he is not gujjar... he is punjabi
19
G-NuR
Awesome Style, Sacha pyaar one of the best raps I have ever listen
Sacha Pyaar, really soulful & true rap, god bless ya, keep going, waiting some more tracks from you
20
Raghav
Songs of Raghav are cool
21
Joji
Why is joji here he's a Japanese
Why is joji here
22
Pj Khera
He needs to come out with new songs
Way better than Honey Singh and I love Honey Singh!
Nach and believe me
Beamer, benz or bentley best song every!
Really good punjabi rapper
23
Hard Kaur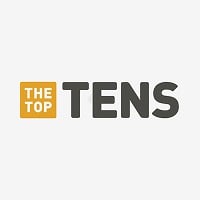 Taran Kaur Dhillon, known by her stage name Hard Kaur, is a British Indian rapper and hip hop singer; as well as playback singer and actress in Bollywood.
I love your song
Nice singer I love her voice
24
Zainster
The best rapper! Truly he has an ability of becoming on top. His talent is amaizing. His music is mostly written by himself which is mind blowing. His words touch the soul of a person and the way he raps is beautiful. Its can be seen and heard the truthfulness of his words. He puts his soul into his music. I absolutely have no words to describe how good his raps are
Amazing rapper with beautiful voice, heard his song pretty amazing NAsha, he does really got some thing unique in songs which is pretty more amazing and attractive.
Trust me.. He is the best Rapper in Punjabi. HIs songs nashai, malang are just awesome. Lyrics got a real meanings, his voice GOD gifted, his Style natural the it should be. He is the next big thing.. Like Eminem came in his time. No more words go listen to him you'll know
You guys have to listen to zainster's rap... His verses are outta this world!
26 Abhayz Rapstar
27
Saffy Arora
Its very good rapper according 2 me so best of luck... God bless you
Tacc
Starting is too good, hope we will soon see you at the level where you want to go... All the best... Keep it up guyss...
I just want to say Wish you good luck.
God bless you I hope you go from top
28
Gippy Grewal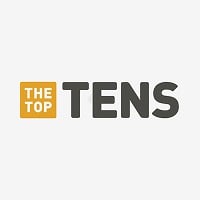 Rupinder Singh Grewal, commonly known as Gippy Grewal, is a Punjabi actor, singer-songwriter and film director.
This is my favorite singer
He is the best singer that I had ever seen
His my favourite sunger
He is a single man for all of them.
29
Desi Rap Guru
Awesome Punjabi Rapper...
His Hap in come back..
Just awesome...!
We should learn punjabi rap from him
But still he is a big fan of bohemia like me...
Hw should do more hard work... If every one support
Nice Rapper... He does the rapping at bohemian level..!
Awesome rapper..! Best Punjabi rapper..!
Best Track - Change
30
DJ Tabish
He is good DJ And Rapper
Good Rapper And Dj
Best Forever

Rab Es Ka Bala Kera
Awesome and great rapper and DJ
31
Juzzz Rappa
His thought is awesome...
He is the best rapper in the industry
Awesome. Rapper I like this juzz
32
Yo Yo Ali Jaan
Pakistani yo yo punjabi rapper
Yo yo ali jaan is best dos bless you dude
YO YO ALI JAAN IS the EXCELLENT PUNJABI RAPPER I LIKE IT
This is Yo Yo Ali Jaan rocks Punjabi Best Rapper
33
Poko Loko Ali Jaan
The real king punjabi rapper is the best one I belive on him I love him is simple the best
I'm waiting for you now like ali jaan nice choice name and good new name with this new name one day I'm sure you will rock
One of the best rapper we will keep loving you
Good song man I like the name you choose for this song is very nice.
34
Pardhaan
I am big fan of you PARDHAAN
No one can rap like pardhan
He collabrated with bohemia in song bandookan;chaku
... He has got great voice and just...18 yr of age... He must be in top ten... Please listen to him on reverbnation.com
He is a very good Hindi and Hryanvi rapper.. His lyrics are awesome... Panga berqa na patega, Main han desi, Diwana mujhsa milega nhi, Bhoot star etc. Are some of his great songs
35
Ali Gul Pir
He got good rapping skills.
A new creative singer
Rap god we like it
Wadairay Ka baita is an outstanding rap song.
36
HRC
He so good rappe...
Cl me contact 09914507653 simran., pari sunny enaclve
Ammy Virk Chd Dia Kuria,Hardy Sandhu's Aashqui te loan & Sardari by Kamal Grewal are HRC's Best Songs!
37
Badshah DSC
Good new talent. Some thing different then the others
38
Akkhi Jatt
Nobody have a big heart to challange akkhi jatt because akkhi jatt is always best never forget his song adult which gave a big challange to honey singh song choot vol. 1
Faad in all tyms rapping new star in rappers lyn he have a great talent in this line...
His song badmashi 2 is awesome yr please watch it its in haranvi language
Faad in all tym n new inspiration for new genration
39 Alfaaz
40
A-Bazz
I love his sad songs
Its a Number one rap singer
I love this song a
A bazz right here
41 DJ Sanj
42
Zammu Rapper
He rap best with mwali shah he is great
43
Fateh Doe
He's the only rapper who can rap without making it inn appropriate and still sound good.
Best rapper upcoming superstar
You r a real rapper
Sira rapper
44
Desi Elusive
Desi Elusive Team Is Good Infront Of All Senior Rappers
Nice Rappers Desi Munde

Nice Post..
I like its musik
45 Rapper Mac Jones
46 Singhsta
47
Shar S
Awesome style of rapping
Listen Him...
I'm Sure His Rap Will Make you Crazy...!
His style is so nice and his noice is best other rapper
48
Rapper Mani
Rapper mani rap is so good
I like there rap
49 Hamxxxa
50
Hardy Sandhu
Hi is nice raper
PSearch List